Tweet published a thread function to group multiple tweets, I actually tried using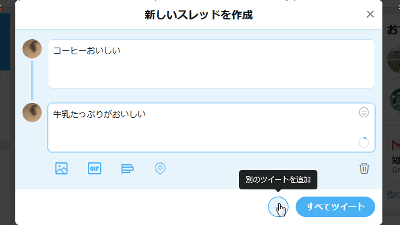 When posting a long sentence on Twitter, you may post in a form that you reply to your tweet, but the thread function that can post multiple tweets from the beginning will be new on 12th December 2017 in local time It was released.

Nice Threads
https://blog.twitter.com/official/en_us/topics/product/2017/nicethreads.html

How to create a thread on Twitter
https://help.twitter.com/ja/using-twitter/create-a-thread

So I actually tried to create a thread on Twitter.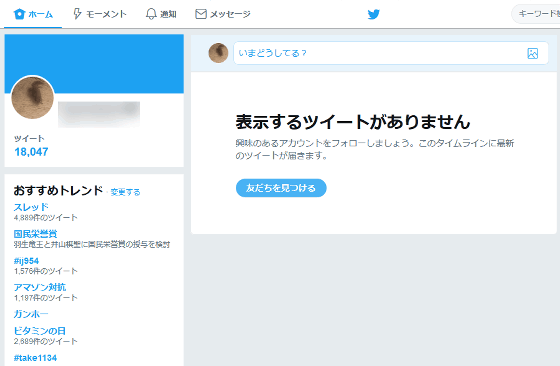 When you tweet on Twitter, a new "+" icon is added next to the "tweet" button. This is a thread function to add "another tweet", so click.




Then the thread creation screen appeared. Put the text in the form following the first tweet, then click the + icon.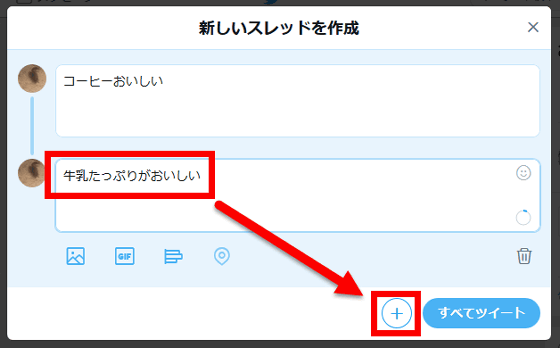 You can create a thread that pushes the + icon. When tweet is completed click "All tweets".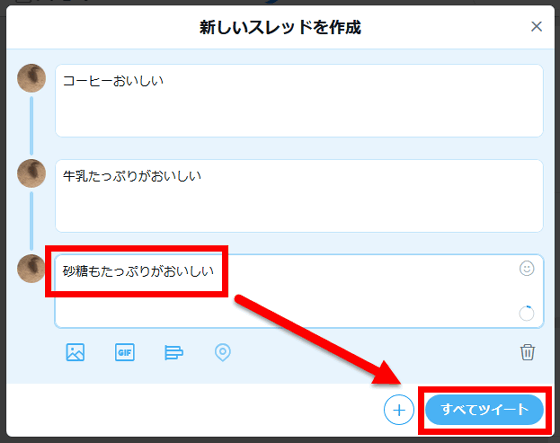 Tweets were pushed all at once in the same way as below.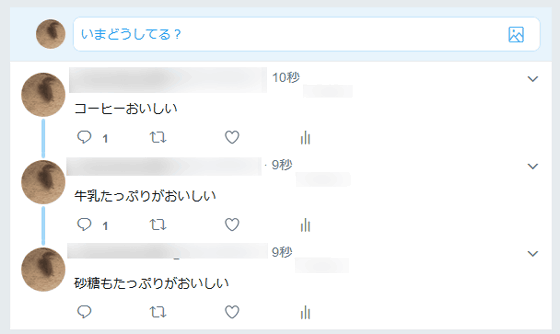 Although the number of thread posts is not restricted when I look at the official page, if thread consists of 4 or more tweets, it will be omitted and click on "Show this thread" You will be able to see.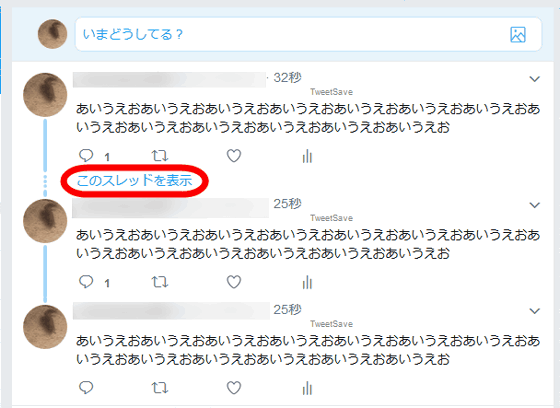 In addition, if you retweet or retweet, you will see a "show this thread" option to display the entire thread on retweet or cited retweets. Also, every time a thread is posted to a thread, you will be notified of your notification timeline and in this case as well, you will see the "Show this thread" option, so it's part of the thread .