Sleep Yoga Posture Pillows series for supporting sleeping posture for comfortable sleeping pillow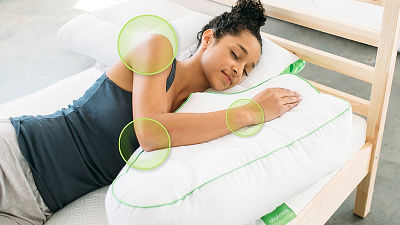 Tired of a day to recover your bodysleepTime is indispensable for human beings and it is very important to have good sleep for healthy living. For a comfortable sleep it is said that a pillow that matches himself is said to be indispensable, but the series of pillow which thought such a pillow from the viewpoint of yoga and chiropractic is "Sleep Yoga Posture Pillows"is.

Sleep Yoga Homepage
http://www.sleep-yoga.com/

Sleep Yoga ™ Posture Pillows - Improve posture and help sleep by Glen Sun - Kickstarter
https://www.kickstarter.com/projects/1878352656/sleep-yogatm-posture-pillows-improve-posture-and-h

What kind of product Sleep Yoga is like is understood by seeing the following movie and so on.


Man is a creature walking with two legs, its basic structure has not changed significantly since the ancestor who was walking with four legs, and the shoulder and waist are always under a heavy burden I will.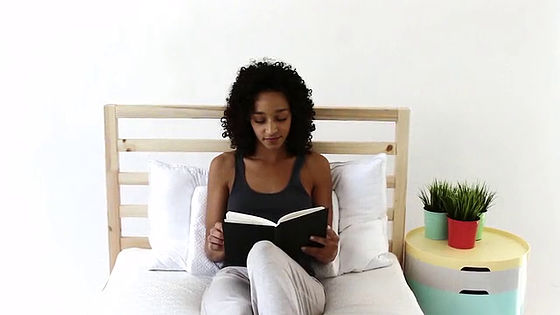 In this way, the action of sitting in a chair, stretching the spine and manipulating the PC is something that can not be said to be included in our DNA.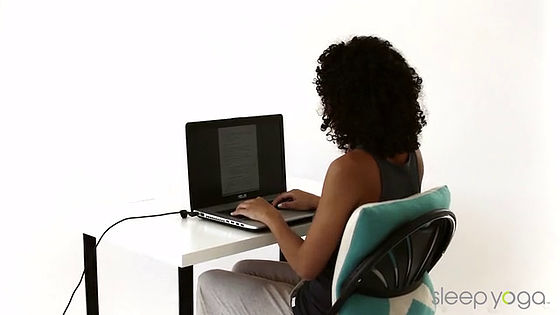 There is also the idea that such a modern life makes the human body unreasonable. Sitting for a long timeHealth damage similar to smoking,Increase the risk of death by 40%Sometimes it was pointed out that it will be done.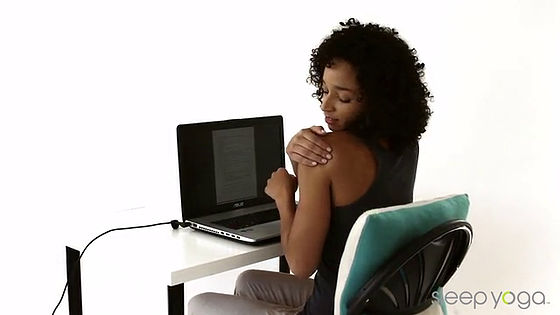 One of the popular exercises to reset such bad condition is "yoga". It is said that yoga has the effect of improving the posture by improving the condition of the body, strengthening the inner muscle, and balancing the body.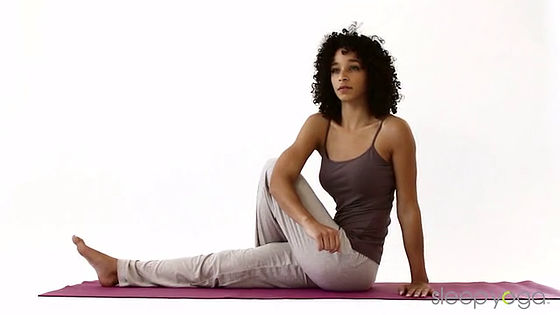 "Sleep Yoga Posture Pillows" is a holding pillow that incorporates such posture improvement by yoga.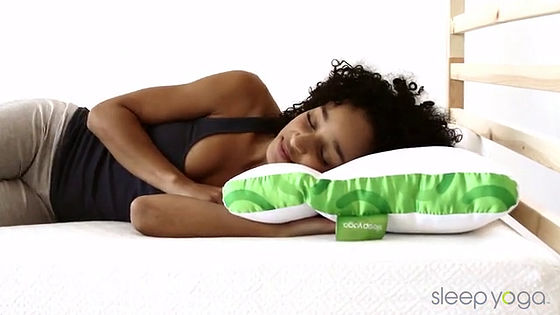 In the same series, four types of pillows are prepared according to the purpose, so you can choose the type that fits the desired effect by the user.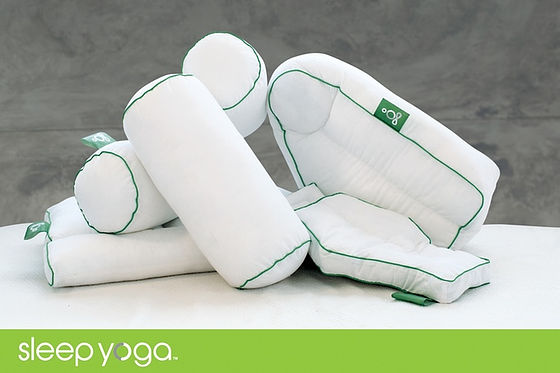 "Multi-Position Body PillowIs a type in which a cylindrical pillow is called 3 as an anomalous "pillow," like a sausage. The overall size is 20 cm in diameter × 137 cm.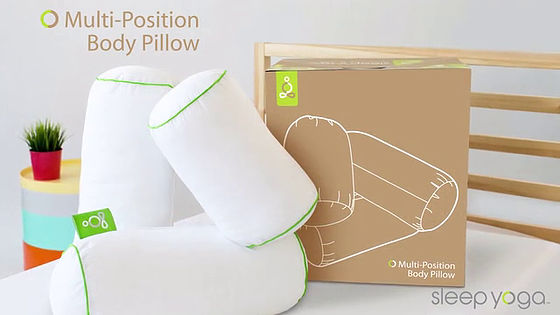 It seems to be a holding pillow, like this you can lie down and sleep with your legs and arms when you sleep, you can lean your body. Because you can change the angle freely, you can take a free position than a general pillow.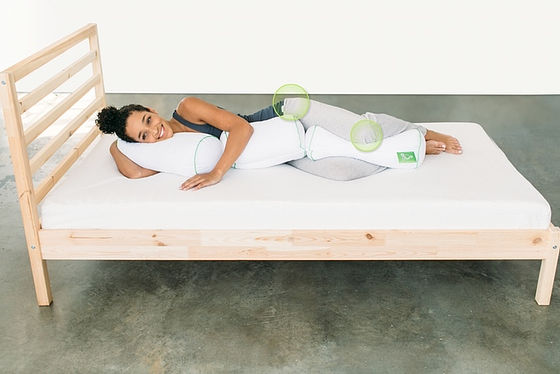 It can also be used like a cushion. By arranging it like a box like this, it can be used as a supporter when sitting on the bed or the floor.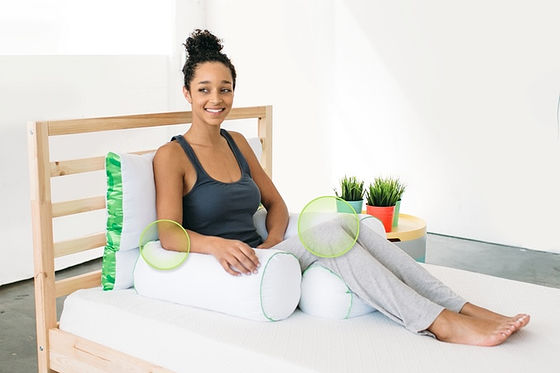 "Side Slleeper Arm Rest"Body pillow for people who often sleep sideways. It is a pillow with a slightly different shape, but how to use it ... ...



When sleeping sideways, I use it to keep the arm on the side that I came on. I do not usually care, but when I am sleeping for the side, the place for my arm is sometimes unreasonably unreasonable.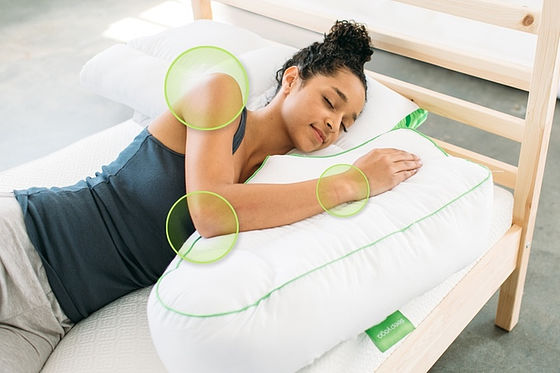 By placing your arms on this, the twist of the upper body that was being pulled forward is eliminated and you can get to sleep in a natural posture. The size is 61 cm × 43 cm × 18 cm.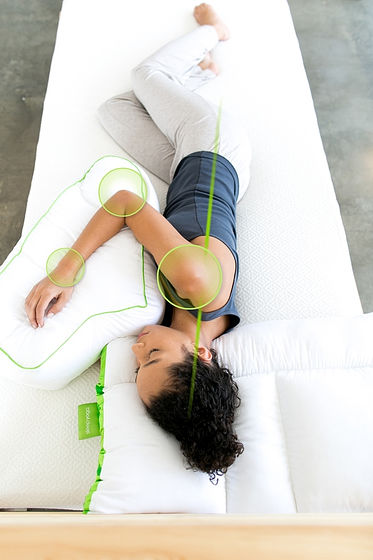 A pillow shaped like hexagons overlapping "Shoulder Posture PillowAs its name suggests, it is a pillow for making a shoulder posture. The size is 53 cm × 33 cm × 8 cm.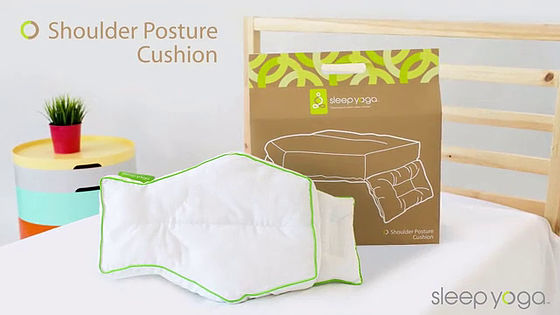 Rather than using this pillow by itself, it seems better to think of it as an auxiliary pillow to make a posture in combination with a usual pillow. In this way, it is set to be at an angle of 90 degrees with respect to a normal pillow, and it is supposed to sleep with the position that puts a shoulder blade on a hexagonal part.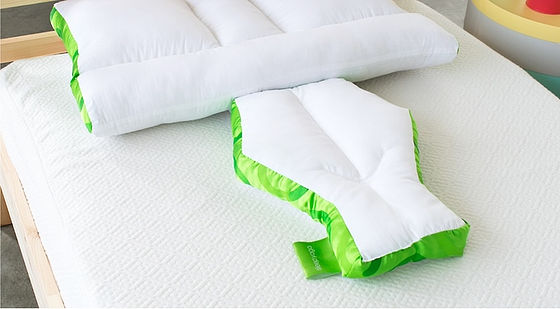 Lying on his back on the back, the whole chest is lifted and both shoulders are pulled naturally downwards, which means that it has the effect of extending the rounded back and shoulders with an unreasonable posture during the day. It also explains that you can breathe more air by stretching your chest.



And, the most pillow-like thing is this "Dual Position Neck Pillow". The size is 50 cm × 71 cm and it is quite large.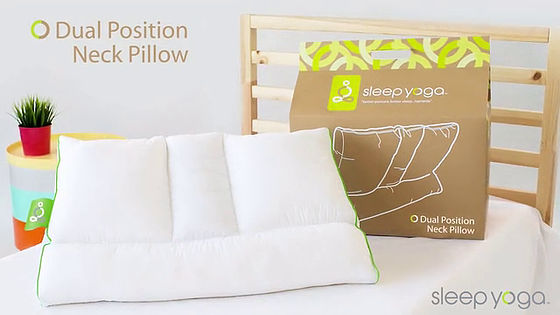 This pillow is characterized by the support part of the neck, it is designed to support the natural bone shape in the sleeping state.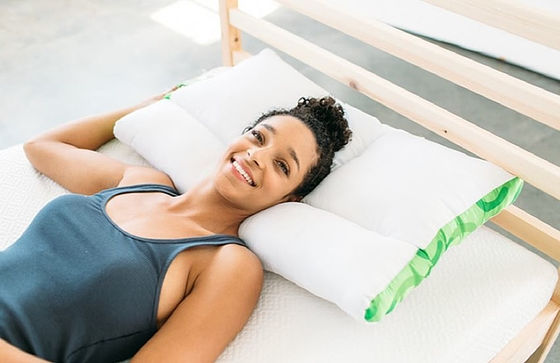 Also, because of the large size, it is said that the best support can be obtained even when you are lying on either side.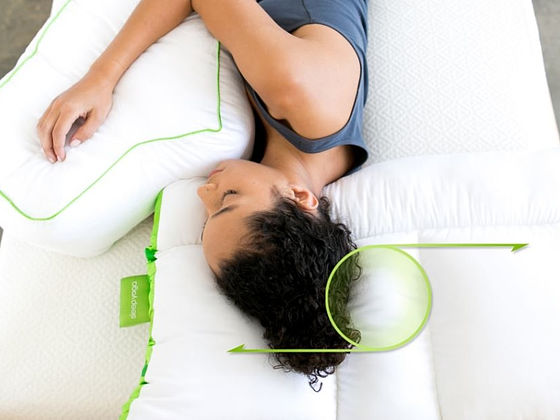 Because of its size, it looked like a thin pillow, but in fact it looks like it has a reasonable thickness.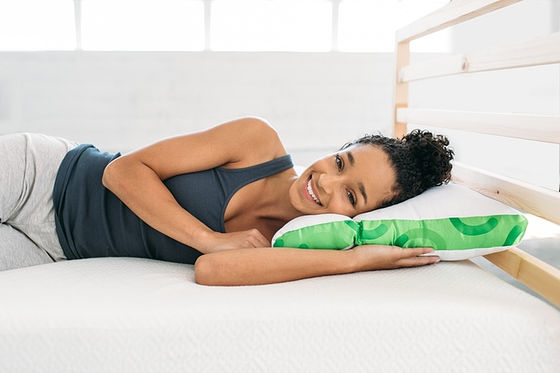 This series was developed jointly by Mr. Glen Sun (right) who is in charge of bed wholesale and Dr. Naveen Sharma (left) of a chiropractor who is indebted to him.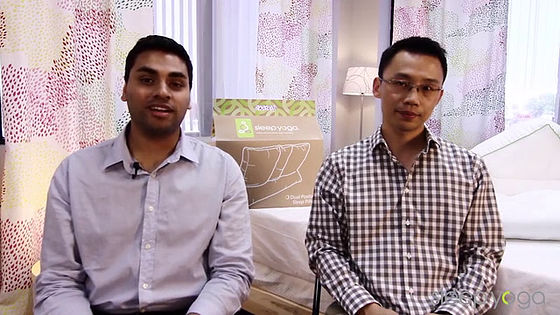 He said he had worked on making a pillow that realizes a good attitude by sharing wisdom to solve Mr. Sun's troubles with shoulder and neck pain.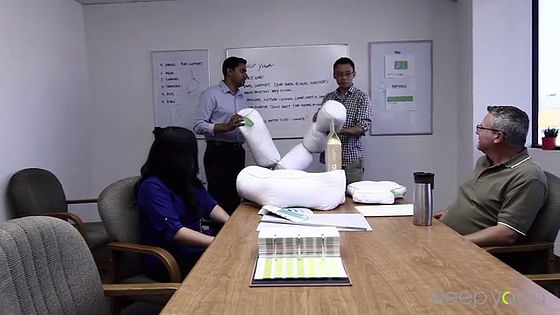 The product is designed in the United States, it is said that Danish batting with patented technology is used. Laundry is also OK, it seems that materials that are difficult to collapse are used.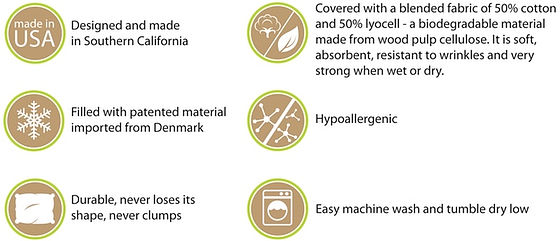 Sleep Yoga is a cloud funding siteKickstarterWe are looking for investment in. About 10,000 dollars (about 1.2 million yen) of the target amount, about $ 60,000 (about 7.2 million yen) contribution is gathered at the time of article creation.

Each type of product can also be financed individually, but for people who sleep on their backs, for those who sleep sideways, and sets that can be used when sitting is also available. "Shoulder Posture Pillow" is $ 54 (about 6600 yen) for shipping included in Japan, "Side Slleeper Arm Rest" and "Dual Position Neck Pillow" are $ 69 (about 8400 yen), and " Multi-Position Body Pillow "is 79 dollars (about 9700 yen), etc. It is a pleasing place that each cover is set.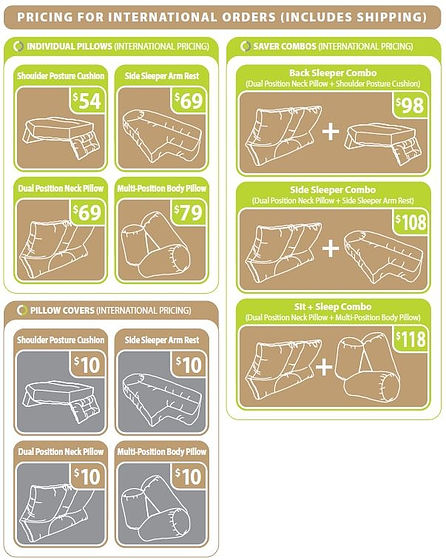 In addition, there are also plans that set all four types as a set. It was set to be able to choose a set of 175 dollars (about 21,500 yen) for a set put in a gift box with each one set and 125 dollars (about 15000 yen) for a regular package.



The deadline for investment is 3:24 am Wednesday, July 8, 2015 in Japan time, and the shipping time is scheduled around August - September 2015.

Sleep Yoga ™ Posture Pillows - Improve posture and help sleep by Glen Sun - Kickstarter
https://www.kickstarter.com/projects/1878352656/sleep-yogatm-posture-pillows-improve-posture-and-h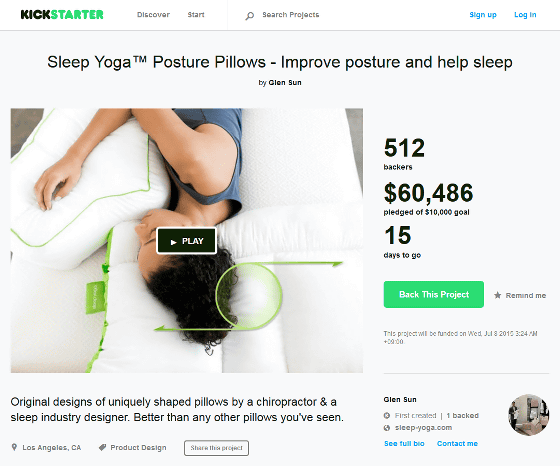 in Design, Posted by darkhorse_log