Information that 10 million locations worldwide, Microsoft's Wi-Fi hotspot "Microsoft Wi-Fi" scheduled to start soon will leak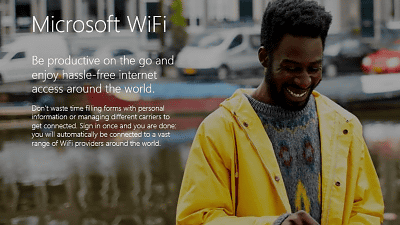 "Windows 10" is released on July 29, 2015Microsoft, Cloud To Do List Management ServiceAcquired "Wunderlist"OrAn enigmatic small PC announced in Taiwan's COMPUTEX TAIPEI 2015We are promoting various strategies such as doing, but according to the information revealed this time, the Wi - Fi hotspot service which has 10 million access points all over the world soonMicrosoft Wi-FiWe are prospected to provide prospects.

Microsoft WiFi will let you connect to 10 million hotspots all around the world
http://www.neowin.net/news/microsoft-wifi-will-let-you-connect-to-10-million-hotspots-all-around-the-world

Microsoft WiFi will offer 'hassle-free Internet' to Windows, Mac, Android, iOS, and Windows Phone users | VentureBeat | Mobile | by Emil Protalinski
http://venturebeat.com/2015/06/02/microsoft-wifi-will-offer-hassle-free-internet-to-windows-mac-android-ios-and-windows-phone-users/

This information was revealed this time because information was displayed by flying on the site newly opened by Microsoft. The top page seems to be displaying the photograph of the person who operates things like smartphones along with the word "Microsoft Wi - Fi".




On the upper left is a copy called "Even at home on the go, productive, easy-to-use Internet connectivity all over the world."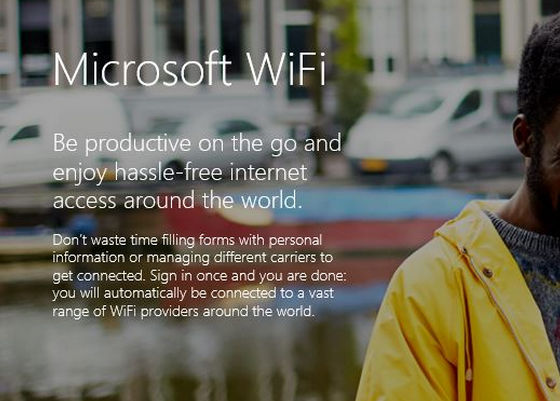 This service is based on Skype's already acquired by MicrosoftSkype WiFi"And it is based on the number of access points increased from 2 million in the past to 10 million markedly. Skype WiFi was designed to settle the price as Skype's "Skype Credit" according to usage time, but Microsoft Wi-Fi will abolish this method and will offer itOffice 365Target users who are paying monthly fee, so-calledSubscription methodIt will be a service of.

Business seems to be taken into consideration, and the page seems to have written a copy "Microsoft Wi - Fi for business".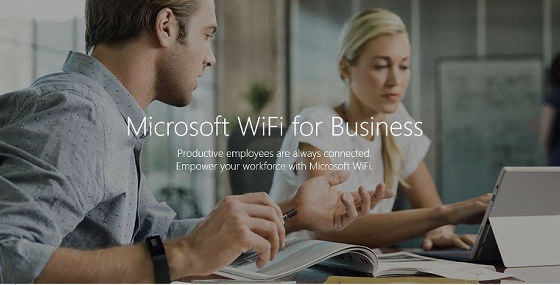 Among Office 365, plans subject to Microsoft Wi - Fi are likely to be "Office 365 Enterprise" for enterprises, and correspondence to other users is unknown at this time. It is unknown whether it will become available by paying an additional fee. It is regarded as using a special application when using it. Corresponding environment is Windows, as well as iOS, Android etc., correspondence to Mac OS, Linux etc is unknown.

As long as it is a hot spot that can be used in a wide area around the world, it seems that a long-awaited voice is likely to emerge mainly for businessmen and travelers with many business trips, but by all means to users who do not use Office 365 It is a place I'd like to expect such as a temporary use plan.

In addition, the page of Microsoft Wi-Fi which flowed information by flying was displayed as "(coming soon)" at the time of article creation.

Microsoft Wi-Fi - Coming Soon · Continued
"Microsoft Wi - Fi" that can connect to Wi - Fi spot of the world by charge time system is unnecessary and proved preinstalled in Windows 10 - GIGAZINE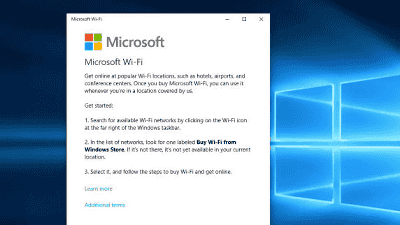 in Note, Posted by darkhorse_log