Firefox launched VPN service on a trial basis, partnered with 'High-security & privacy strictly' ProtonVPN '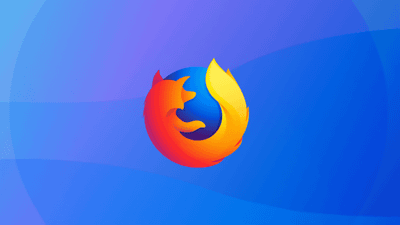 The VPN service that provides high confidential Internet connection is useful when you do not want the administrator to see the history of the Internet when using public Wi-Fi. Firefox, a browser developed by Mozilla, announced that it has started testing to provide VPN service in cooperation with VPN operator " ProtonVPN ".

Testing new ways to keep you safe online - Future Releases
https://blog.mozilla.org/futurereleases/2018/10/22/testing-new-ways-to-keep-you-safe-online/

We're partnering with Mozilla to bring online privacy to more people - ProtonVPN Blog
https://protonvpn.com/blog/mozilla-partnership/

In recent years, many free wireless Wi-Fi are offered even in public places such as airports and cafes. Meanwhile, when using free Wi-Fi, it is also adjacent to the anxiety that "Internet history is secretly stolen", Mozilla is also sending Firefox users "to protect privacy on the public network I want you to put a lot of power "that he heard the voice of the user.

By using the VPN service to perform Internet communication via a secure server, it is possible to prevent the Internet service provider, government agencies and other institutions from monitoring the user's Internet history. So Mozilla decided to conduct experiments to provide some VPN services to some Firefox users over the next few months from October 24, 2018.

It is the group of a few Firefox users who reside in the United States to enjoy the pilot VPN service and will receive a proposal as to whether to subscribe the monthly plan for the VPN service. When you start subscribing, users are able to download VPN software compatible with Windows · macOS · Linux · iOS · Android so that they can use the VPN only when necessary to connect the Internet.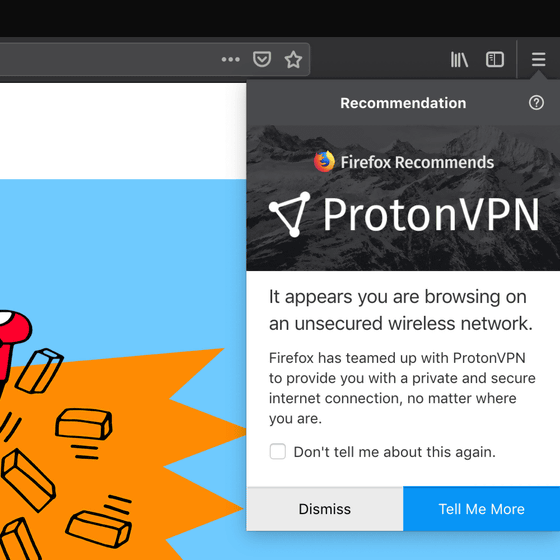 In providing the VPN service, Mozilla said that it has made stringent criteria for selecting partnering VPN operators. Although it is a VPN service that provides secure Internet connection, not all VPN operators can be trusted, such as "It is obvious that the VPN service was secretly collecting user's data". In addition to the quality of the product, Mozilla conducted the evaluation taking into account the factors such as the business performance of the company, the policy and character of the business.

As a result, Mozilla has selected ProtonVPN, which provides ProtonMail , a mail service to protect privacy, to partners of VPN services. ProtonVPN, based in Switzerland, strictly adheres to the user's privacy and does not store any user data. The subscription fee paid by the user is to be distributed between ProtonVPN and Mozilla.

"ProtonVPN has nearly 1 million users worldwide, but Proton VPN uses Proton VPN for more Internet users by partnering with Mozilla with 300 million users, We can do it. "