Microsoft's game streaming service ``Project xCloud'' started in September 2020, Xbox Game Pass Ultimate users can play for free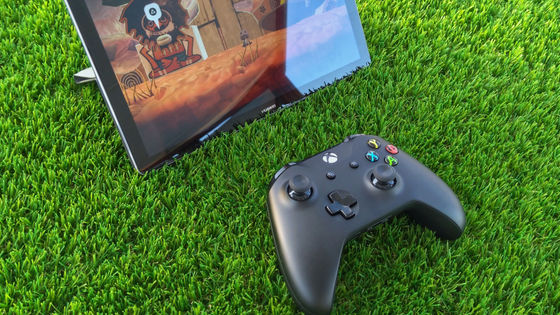 On July 16, 2020, Microsoft announced that its game streaming service '
Project xCloud
' will officially start from September. Also, users of the subscription service '
Xbox Game Pass Ultimate
', which allows unlimited use of popular Xbox games, can use 'Project xCloud' without additional payment.
You Are the Future of Gaming-Xbox Wire
https://news.xbox.com/en-us/2020/07/16/players-first-you-are-the-future-of-gaming/
Microsoft to launch xCloud streaming free with Xbox Game Pass Ultimate in September-The Verge
https://www.theverge.com/2020/7/16/21326797/microsoft-xcloud-launch-xbox-game-pass-ultimate-free
Microsoft's 'Project xCloud' is a game streaming service that allows you to play Xbox game titles on your smartphone or tablet. Microsoft will carry out public beta test of Project xCloud from October 2019, after internal test of Windows 10 version in March 2020, announced that ``Official service of Project xCloud will be started within 2020'' It was.
Public beta test of ``Project x Cloud'' that can play Xbox games from Microsoft's smartphones and tablets will soon start-GIGAZINE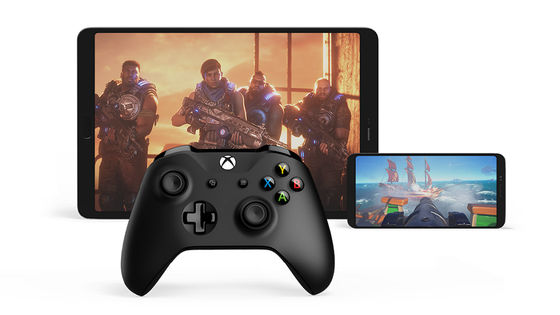 The Windows version application of Microsoft's streaming game service ``Project x Cloud'' looks like this-GIGAZINE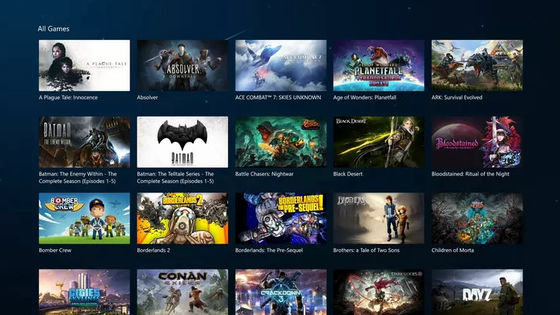 Phil Spencer, who is responsible for the Xbox brand at Microsoft, posted an article on the official blog titled 'You are the future of the game' on July 16, and announced the future development of Xbox. We announced again that the next-generation game console '
Xbox Series X
' will support backward compatibility and that the latest games of Xbox Game Studios including '
Halo Infinite
' will be released on Xbox One etc. for the time being. ..
``We are pleased to announce that we will be offering Xbox Game Pass Ultimate and Project xCloud to members of Xbox Game Pass Ultimate in supported countries from September at no additional charge,'' Spencer said. Clarified that Game Pass Ultimate and Project xCloud will be integrated. When the Project xCloud service starts, over 100 Xbox Game Pass titles can be played on smartphones and tablets, and Xbox Live allows you to play games with about 100 million players across device boundaries. ... apparently ...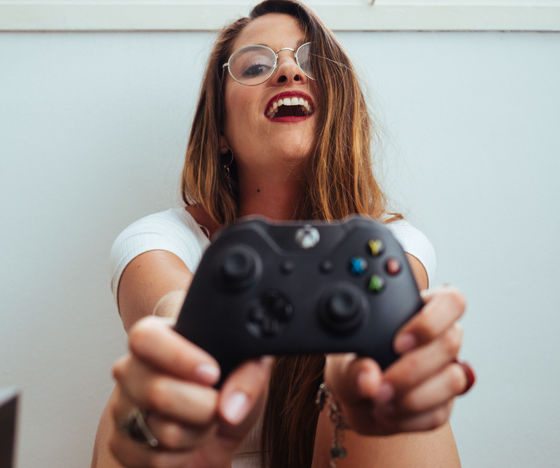 Microsoft has not revealed the area where Project xCloud can be used from the start of the service, but since the Xbox Game Pass service is also provided in Japan, Japan may be included in the "supported country" there is.

Spencer told IT news site The Verge, 'Project xCloud is not an official name. The final name of Microsoft's game streaming service has not yet been decided, but at least it is not Project xCloud'. , It was clarified that it has a different service name when the official service starts.

Details of the overall launch of Project xCloud will be revealed in August, according to The Verge. Also, it will be announced in August that it will support the DualShock 4 (PlayStation 4 dedicated wireless controller) promised by Microsoft for some time and the deployment of Project xCloud on PC.

in Game, Posted by log1l_ks