Public beta test of "Project xCloud" that can stream Xbox games from Microsoft smartphones and tablets will start soon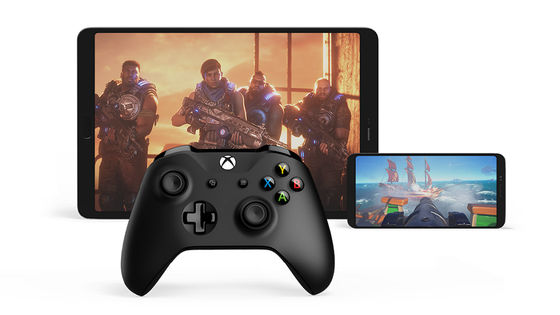 " Project xCloud " is a streaming service announced by Microsoft that enables Xbox games to be played from any device anytime, anywhere. Until a long time ago, a dedicated console was required to play games, but this service aims to transcend the elements that limit the playing environment by streaming. The public beta test of Project xCloud will start soon.

Project xCloud Public Preview: Help Us Shape the Future of Game Streaming-Xbox Wire

https://news.xbox.com/en-us/2019/09/24/project-xcloud-public-preview/
Xbox streaming service Project xCloud launches public beta next month? Eurogamer.net
https://www.eurogamer.net/articles/2019-09-24-xbox-streaming-service-project-xcloud-launches-public-beta-next-month
Game streaming service 'Project xCloud' announced by Microsoft in October 2018 will be able to stream games for Xbox One without any additional work. The details revealed at the time of the announcement can be checked from the following articles.
Microsoft announces service `` Project xCloud '' that allows you to play games with streaming from any terminal at any time-gigazine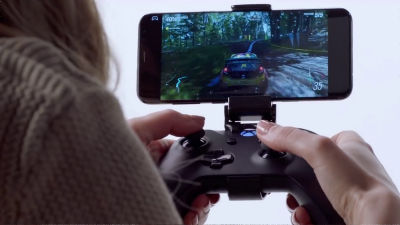 On September 24, 2019, about a year after the announcement, Microsoft announced that it would conduct a public beta test of Project xCloud in some countries from October. Public beta testing is conducted in three countries: the UK, the United States, and South Korea. All you need to use the service is a smartphone or tablet with Android 6.0 or later that supports Bluetooth 4.0 or later, and an Xbox One wireless controller with Bluetooth connectivity. It seems that Project xCloud can be used from a completely new dedicated application 'Microsoft Game Streaming'.



The only titles that can be played in the public beta test are '
Halo 5: Guardians
', '
Gears 5
', '
Killer Instinct
' and '
Sea of ​​Thieves
'. We have prepared an environment that allows more than 3000 titles and the upcoming Xbox One games to be delivered to Project xCloud without any additional work. ' Also, in the public beta test, it is said that "Titles will be added to analyze player preferences and habits".



It is not clear when the project xCloud test will end, and it is not clear at the time of writing the article how the service will be provided, such as the fee structure. Microsoft said during the public beta testing period that 'customers always report great experiences and continue until the technology meets internal quality standards.'