Microsoft's cloud gaming service 'Xbox Cloud Gaming' is now available from the browser of PC & Apple terminals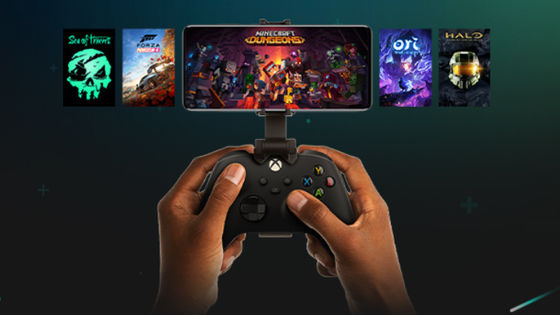 A service that allows you to play Xbox games with cloud streaming, which
Microsoft has been testing under the name 'Project xCloud
', changed the service name to 'Xbox Cloud Gaming
' on April 20, 2021 and started beta testing
of the browser version. It was starting. This beta test ended June 28, 2021, making the
service available to all Xbox Game Pass Ultimate
users with Windows 10 PCs and Apple devices from a web browser.
Xbox Cloud Gaming: Now Running on Xbox Series X; Expanded PC and Apple Device Availability --Xbox Wire
https://news.xbox.com/en-us/2021/06/28/xbox-cloud-gaming-now-running-on-xbox-series-x/
Microsoft's xCloud game streaming is now widely available on iOS and PC --The Verge
https://www.theverge.com/2021/6/28/22554267/microsoft-xcloud-game-streaming-xbox-pass-ios-iphone-ipad-pc
Microsoft has announced the official release of the service in 22 countries and territories around the world that have been beta testing Xbox Cloud Gaming from the browser.
This allows any Xbox Game Pass Ultimate user, even if not in beta, to access the service
from a web browser such as Microsoft Edge, Chrome, or Safari on their PC or mobile device, and hundreds of them in the Xbox Game Pass library. It will be possible to play various types of games by streaming.
Starting today, Xbox Cloud Gaming is running on custom Xbox Series X hardware, and available to all @XboxGamePass Ultimate members with Windows 10 PCs and Apple phones and tablets, via browser, across 22 countries. Https://t.co/HYuvbHGBUg # Xbox Game Pass

— Xbox Wire (@XboxWire) June 28, 2021


The reason why you have to use Xbox Cloud Gaming via a web browser is because Apple announced that 'cloud gaming services do not work on iOS because they violate the guidelines of the App Store.' As a result, Microsoft had no choice but to provide Xbox Cloud Gaming as a service that can be used from the browser instead of a dedicated application.

Apple announces that cloud gaming services such as Project xCloud and Stadia will not work on iOS because they violate App Store guidelines-GIGAZINE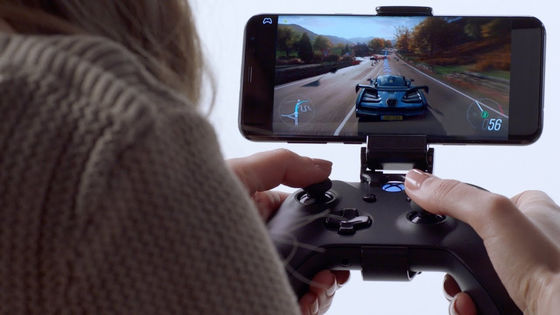 With the availability of Xbox Cloud Gaming via a browser, Microsoft is also highlighting a significant improvement in the overall experience of the service. Specifically, it has upgraded Microsoft data centers around the world to high-speed and powerful hardware, shortening loading time, improving frame rate, and supporting Xbox Series X titles.

Microsoft also said it is streaming games at '1080p resolution' and 'up to 60fps frame rate' to ensure minimal latency and the highest quality experience no matter what device the user is using. Explains.

Microsoft said on the timing of the Xbox Cloud Gaming service, which is now equally available to all gamers, 'It's an important milestone in our goal and you're starting to play games on Xbox Cloud Gaming. I can't wait. '

At the time of writing the article, Japan is out of the service area of Xbox Cloud Gaming, so even if you access the service page, 'Thank you for your interest' is displayed.