"Charity auction" in which a lot of valuable goods of animation and game such as illustrations and scripts are drawn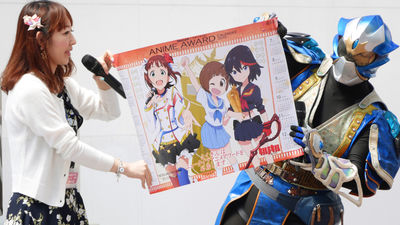 Machi ★ AsobiEvery day a charity auction will be held, and customers seeking items such as animation and game related items, not for sale, autographed goods by production staff, etc will participate in the auction aiming at item getting. I saw the state of the auction which became natural also for the rare goods with the value of 100,000 yen or more for 3 days.

The first time of the charity auction took place at Binji Bridge Nishikoen from 10:30 on May 3 (Sunday). As a moderator,Masako KurookaMr.,Tanaka Bunkei, Hero of TokushimaAoyagaras mavelThree people.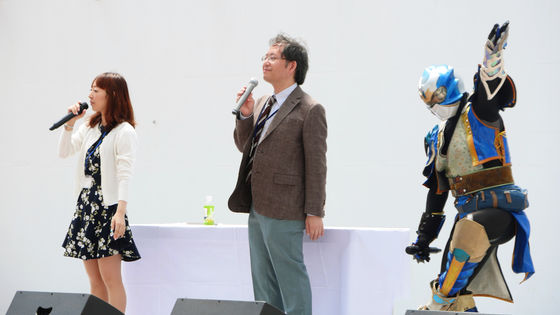 At Binji Bridge Nishikoen, after the auction "Idolmaster Cinderella Girls"There was a live performance, so Bunkei asked" Do you have a producer in the customer? "When the hand came up from the hall, hands went out from the hall," Mr. Bunkei says "You are too much!" I was putting Tsukkomi.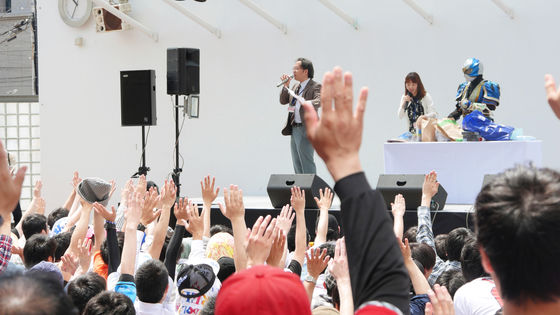 After the opening talk, we started the auction immediately. First of all, the clear file of the idol master ......



Three sets of cups were prepared. Price begins from 76.5 yen by Mr. Bunkei's arbitrariness.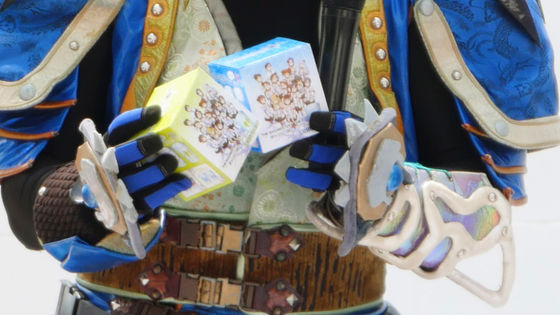 People who thought that they wanted things will shout loudly the desired price. Eye sets were bidding for 2500 yen, 3000 yen, and 3500 yen respectively, and clapping was overflowing from the venue every time a successful bid was decided.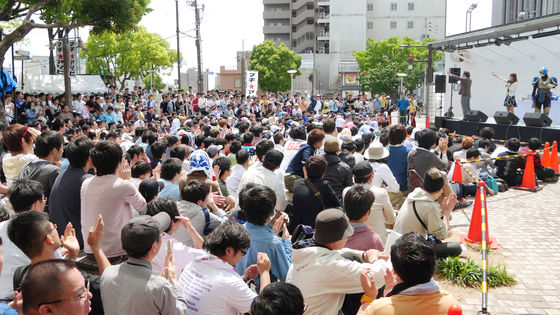 Subsequently, OVA "this man.A series of 6 DVDs such as series bid for 3000 yen.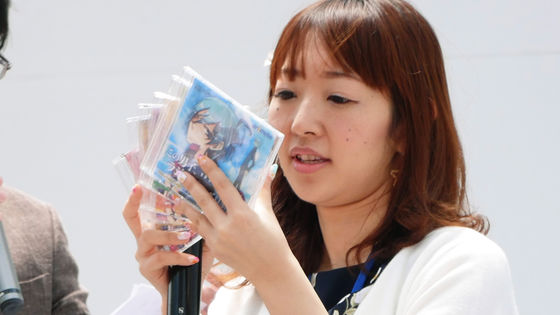 The auction proceeds steadily. "Animate provided"Tsukita.Ann Lottery A ~ E prize Random 3 piece set bid for 3000 yen.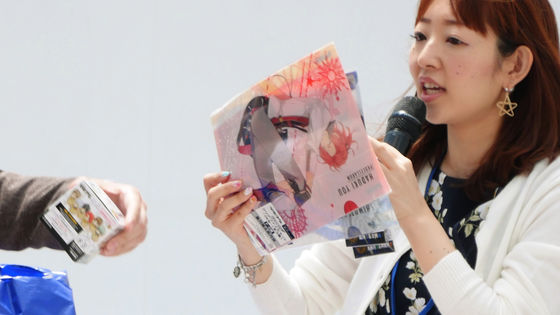 Offered by Tokushima BankTHE IDOLM @ STER MOVIE & Kirakiru's 2015 calendarIs distributed to the person holding an account at the Tokushima Bank at the bank store in December 2014, and selling rarely obtained if you miss this opportunity.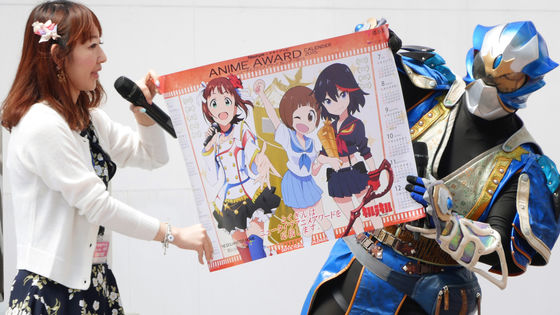 The calendar price rises steadily from 1000 yen, and the last was bidding for 25,000 yen. The calendar was also exhibited several auctions on other days, the prices were 12,000 yen, 10,500 yen, 10,000 yen respectively.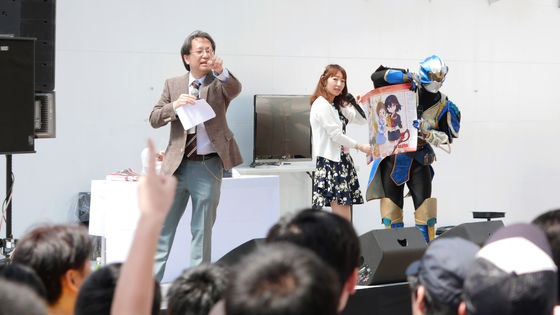 Subsequently, "Uta no Prince-sama ♪A set of tote bags and posters.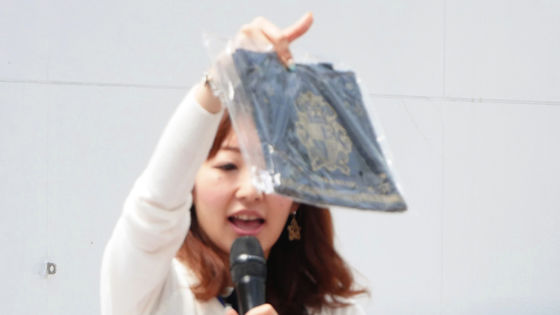 Mouse pads are also attached, which includes three people, Shoutaya, Mahdo, and Natsuki. It was sold at a relatively calm price of 5000 yen.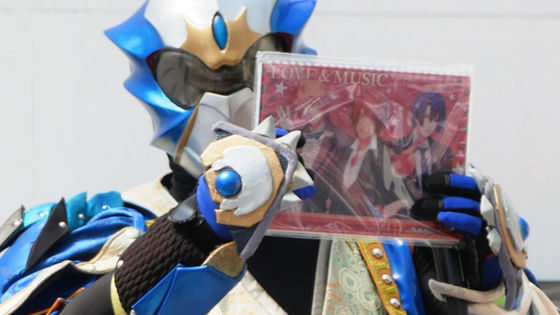 Kochi Lady TVOffered, Nippon Otau is modeled "Mr. san's Suki" stuffed & strap ... ...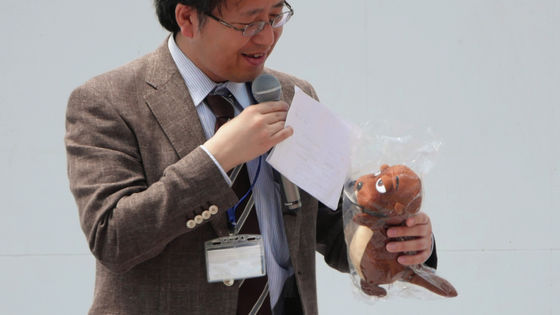 A set of "one piece" chopper type water bottles started from 100 yen because the expiration date of water is near. The winning bid was 3000 yen.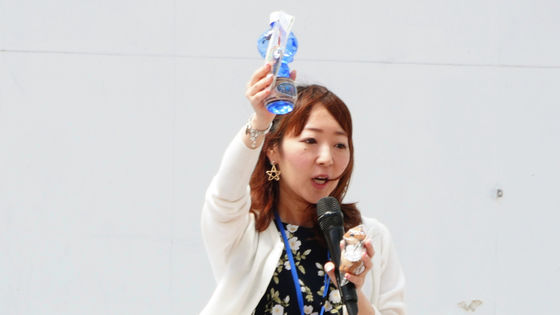 "Fate / stay night" original illustration shining silver illustration on black background, Archer, Shiro, Saber three books are set as 50,000 yen.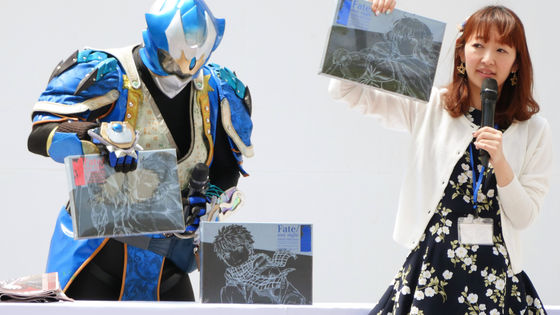 The bidding item was carried by Maver to the tent and handed it to the winning bidder.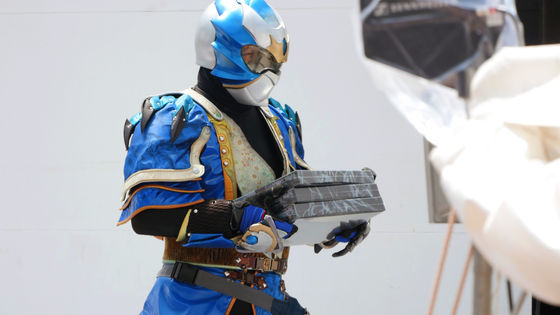 The morning part The last is a tapestry for drafts when ufotable opened in Comic Market 85 in the winter of 2013. There is only one single point in the world, it is an oversized size of 2 m or more. "Start is soft", the starting price is 1000 yen.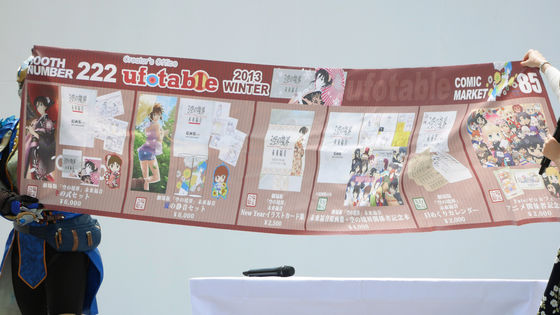 However, as the price rose steadily, we decided that the applicant will do the scissors after reaching 120,000 yen. Bunkei listens to the bidder for bidders, "To what extent can you make it out?" Against two who compete.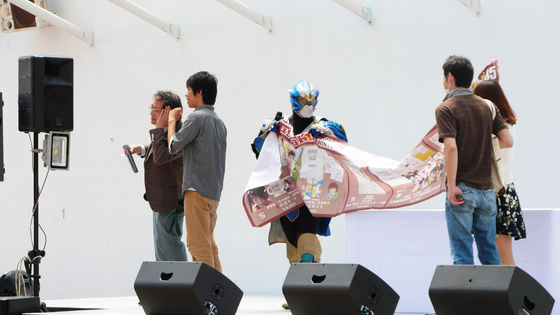 The winner of the game is a guts pose without thinking at the moment of settlement. "It is price enough to worry about all the moderators," you can go home properly after over 100,000 yen from the first morning of Machi ★ Asobi.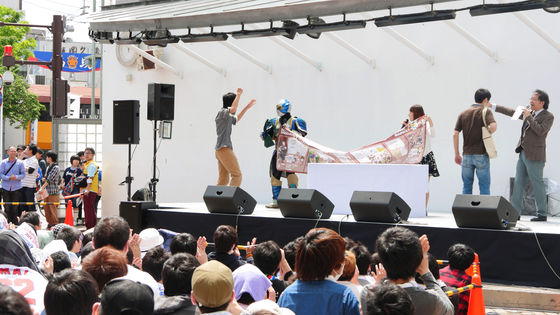 The whole venue was exciting and the auction on the morning of May 3 ended.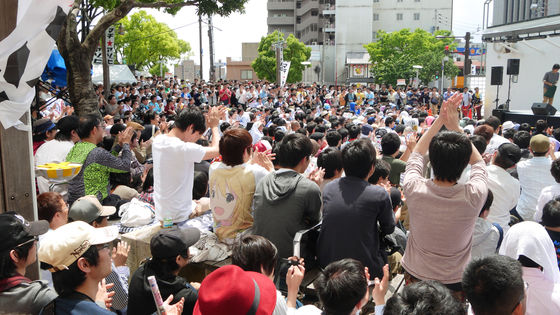 After that the second auction was held at Shinchochabashi Higashi Park from the evening of May 3rd. Since time was pushing, Kondo Hikari Producer will progress the auction soon after cleaning up the previous stage.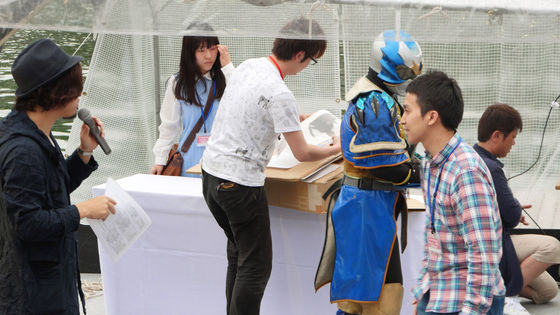 Cyber ​​Connect Two PresidentHiroshi MatsuyamaHe was watching the auction from the audience.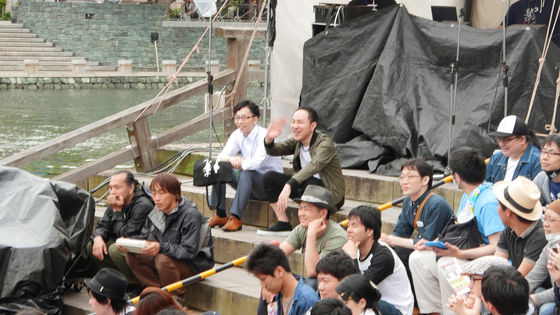 First of all, "Tokushima ken travel ★ Asobi" booklet that Mr. Riko Nakamura got the signature right after the opening ceremony. The booklet itself is distributed free of charge.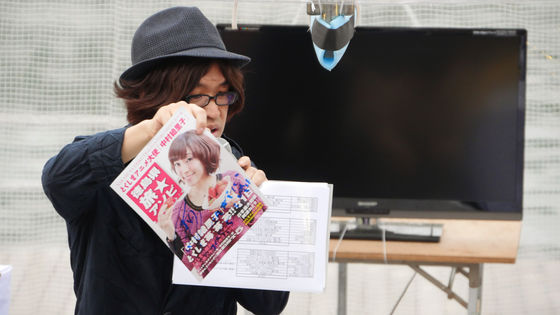 "Tokushima ken travel ★ Asobi" brochure starts from 100 yen, the winning bid is 30,000 yen.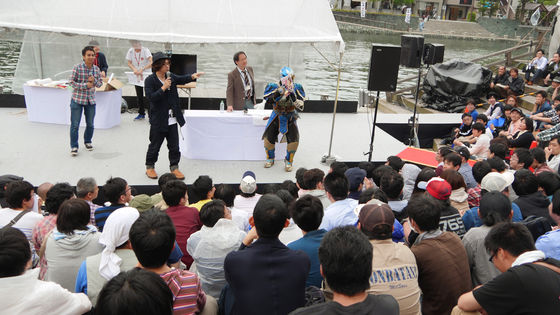 The winning bidder receives the successful bid item at the left side tent facing the stage.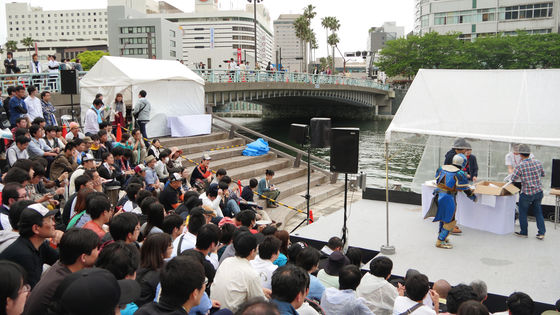 Next, this cloth that appeared as a shirt ... ...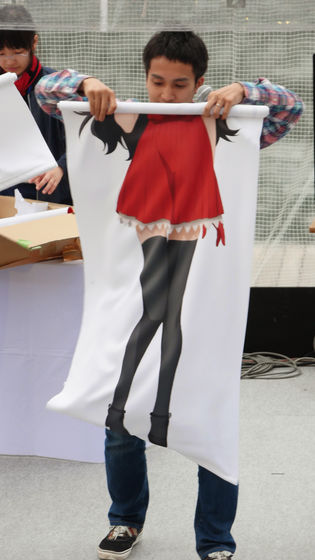 Rin's tapestry dressing up that she made for a cafe.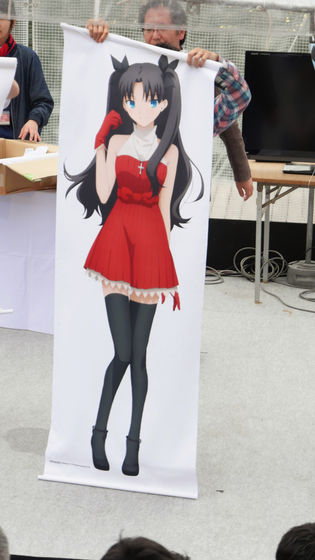 Sakura and Shiro's tapestries were also prepared.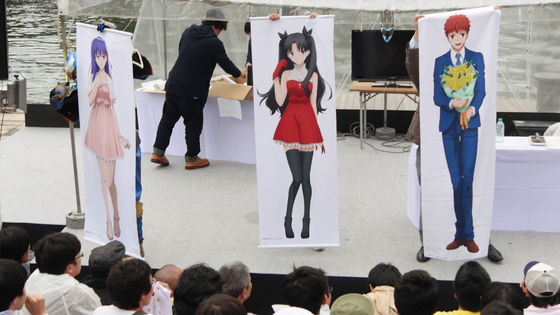 First of all, Sakura 's tapestry makes a bid for 42,000 yen. Because none of the items are not for sale, there were voices saying "from the audience buy out money and buy it normally because you buy it". A Kondo producer also announced that another character's tapestry will be exhibited at the auction on May 5, and there is also a notice that there is a sign of Mr. Joji Nakada at the word forest tapestry to be exhibited at this time. did.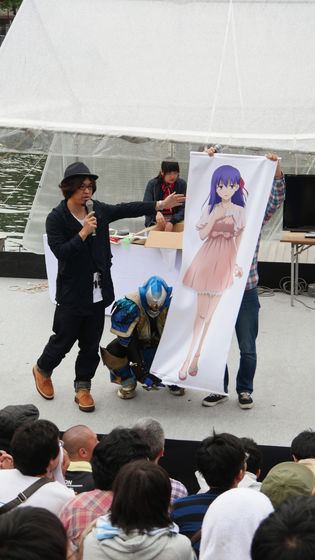 Rin's tapestry is awarded at 180,000 yen. Kondo Producer does not think so too, it is a high price bid enough to become a serious face "No, this is a cloth.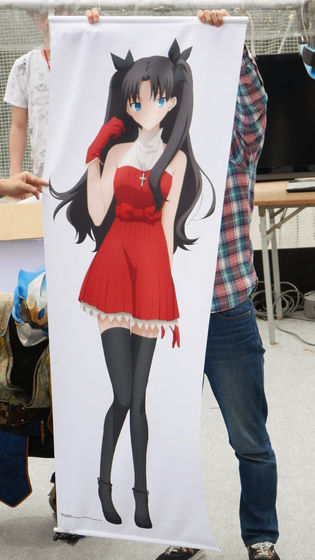 Shiro's tapestry started out at 500 yen but it was not quite handy, "It is not popular among girls though it is cool but it is waiting for girls, is not it? Shiro, poor thing" and everyone was pitied . Finally men bid for 15,000 yen.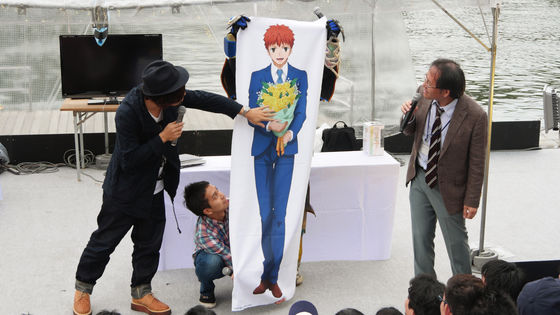 "Fate / stay night" Original color collection's color school is two thousand yen in monochrome and color set.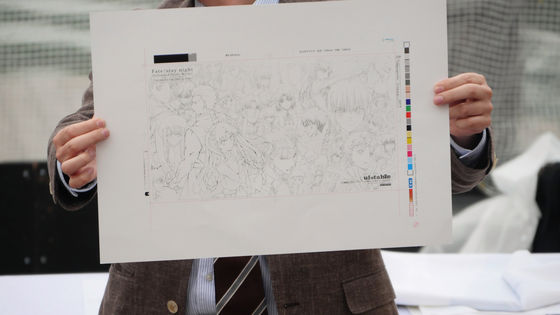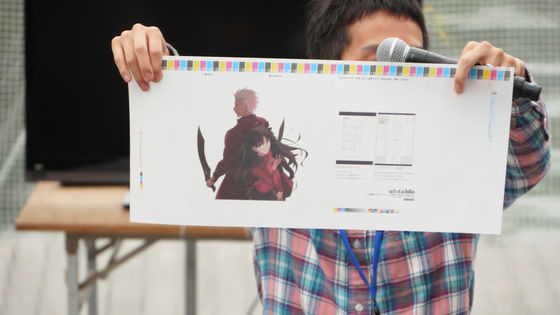 A battle of 1,000 yen increments was made and scenes where Bunkei, who participated in the process from the middle of the process, showed prices with fingers.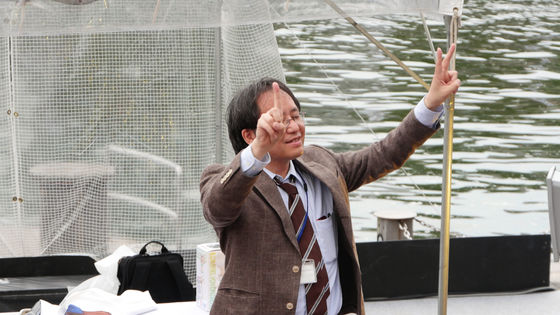 "Fate / stay night" Original color collection's color school, three sets of monochrome & sparkling were also exhibited. This is a successful bid at 35,000 yen.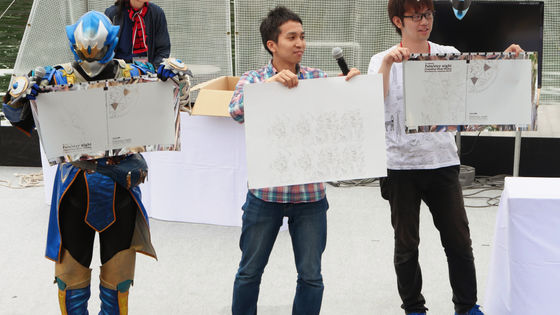 Next, animation that gathered funds with Cloud FundingLittle Witch Accademia"A staff book with autographs directed by Yoshinari.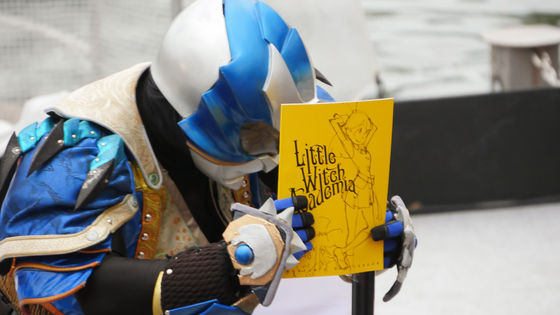 In the staff book, there are a lot of monochrome illustrations. The winning bid is 6500 yen. The money sense came as much as I thought "I did not get on top of the million, cheap."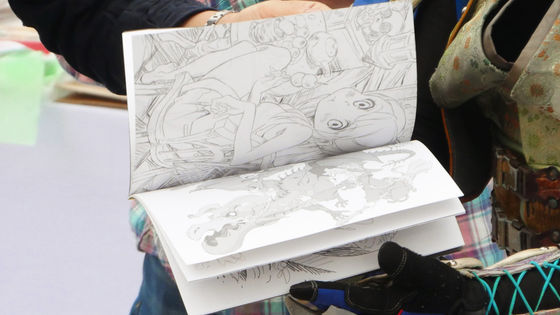 President Matsuyama is here, Kondo producer runs to the next event, two people replacing.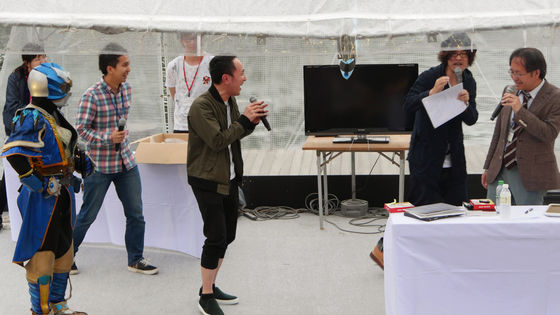 Mr. Matsuyama said, "Machi ★ Asobi Prioritized sale".hack // BLOCKBrought along.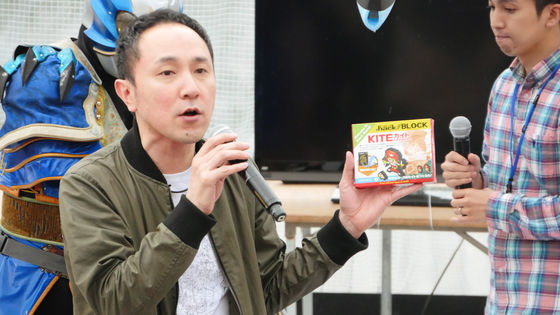 ".hack // BLOCK" is "Plamo Block"And the". Hack "series hero's kite collaborated, and the difficulty level of the block can be changed according to proficiency degree.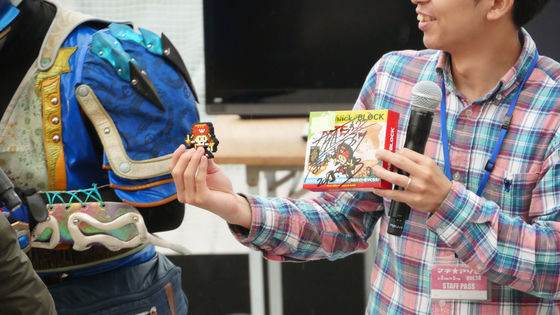 further".hack // LinkTo the complete setting document collection ... ....



President Matsuyama will write a sign on the spot.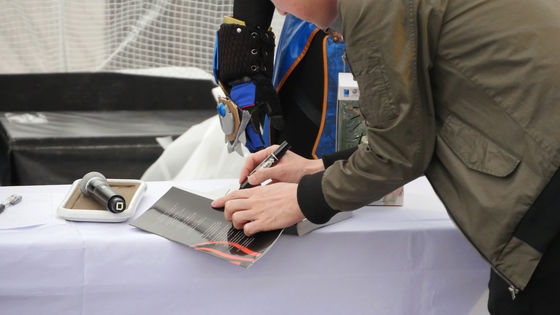 The finished sign is like this. Blocks and material collections start from 500 yen in sets.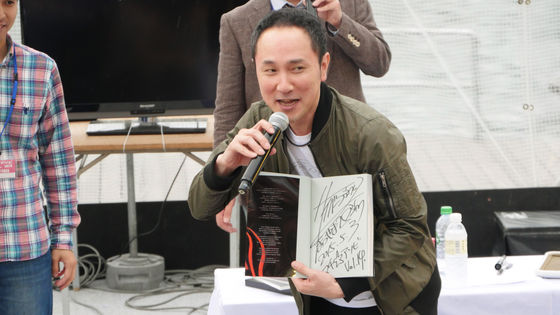 The winning bid is 18,000 yen, "Mr. Shiro's tapestry was exceeded!" President Matsuyama is a guts pose.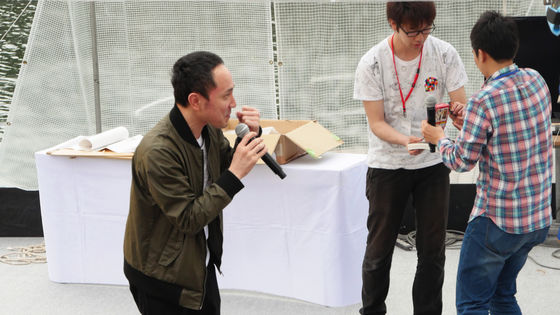 Next is a masterpiece collection of "Sky boundary bird's eye view". It is an item that we do not sell any more in the market.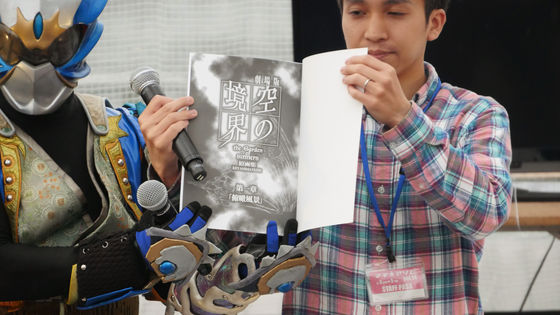 Written over the cover, it has a sign of Aoi manager.



Original book collection was bidding for 70,000 yen for 2 book set with case.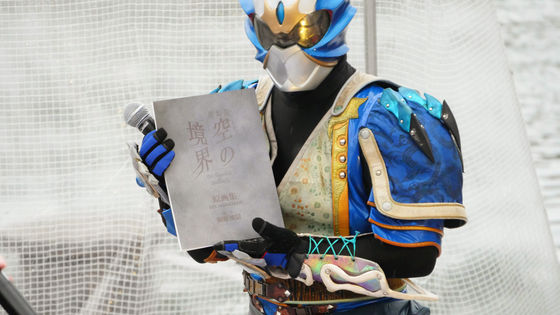 "Fate / Zero" The color school on which the waybar is drawn in the survey research photograph collection ......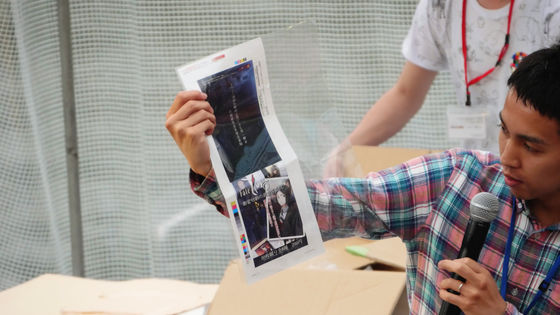 I will make a successful bid for 23,000 yen at the end of a great battle that will be commented "I will feel like I will use three cursed guys."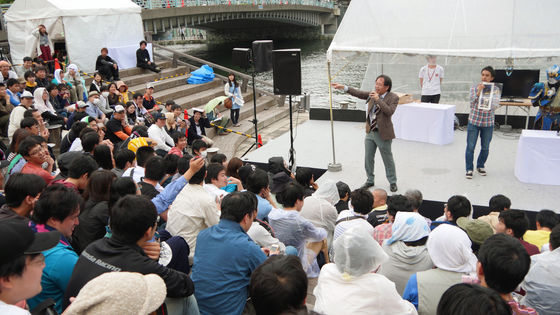 Provided by KADOKAWA, "Fate / kaleid liner Prima Ilya"Figures are signed by Masanori Kadowaki (Ilya), Kaori Natsuka (Miyake), Chiwa Saito (Chloe) on the outer box.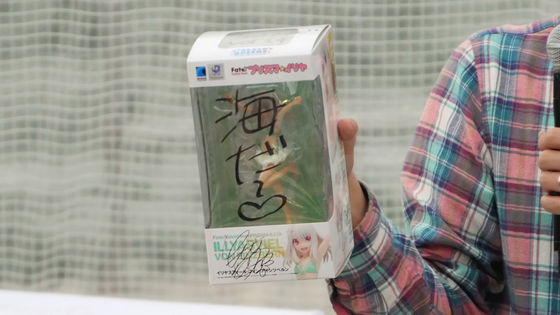 A fierce battle of 5000 yen increments was unfolded and the winning bid was 95,000 yen.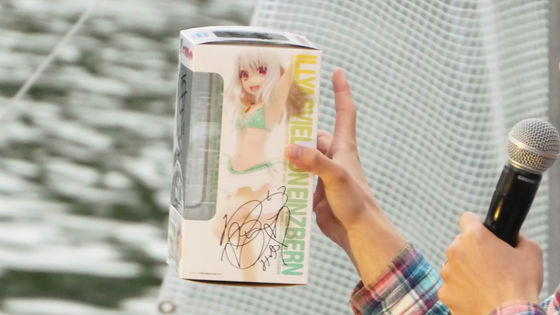 The auction on May 3rd afternoon is over at a great success.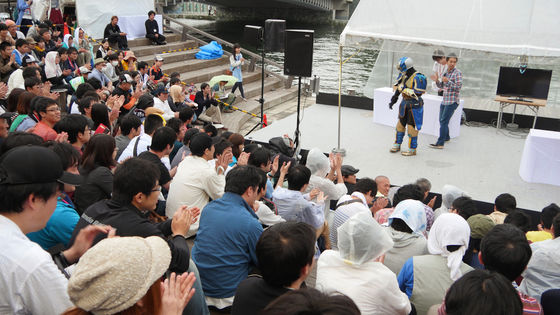 Lastly, Mavel sent the stage show on 5th May and left.



Also, on May 3rd, the auction was carried out specially in front of the ufotable CINEMA because the event of "Ren" and the time of the auction overlapped.


Matthiasbi info: Charity auction "Oranha." About two items of "Yamashita Nanhai"Because it is wearing "Oen Ru." Event here, we will do it exclusively for ufotable CINEMA around 17:20 right after today's transfer.pic.twitter.com/ uRDId 5 b 3 As

- Kondo Hikaru (ufotable) (@ hikaruufo)2015, May 3
ufotable Tapestry was hung from the step form before CINEMA, and the auction started. Mr. Yamashita Nanihama's tapestry,It was adorned with Tokushima Awa Odori Airport at Machi ★ Asobi vol.13One point mono thing.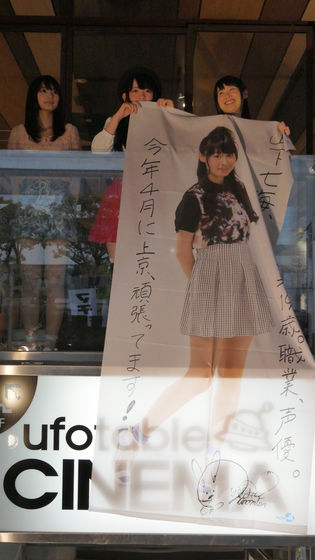 In search of tapestries with autographed comments and autographed, hands come out vigorously from the venue.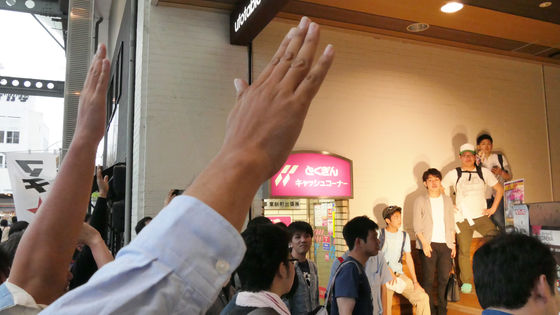 When tapestry bidding, the call of "1 million yen!" Came up, and the staff and voice actors were surprised at this. Because it is too expensive, the price became consultation later. In addition, "Oran Ron". Colored paper will be sent to the auction after the next day due to time's convenience.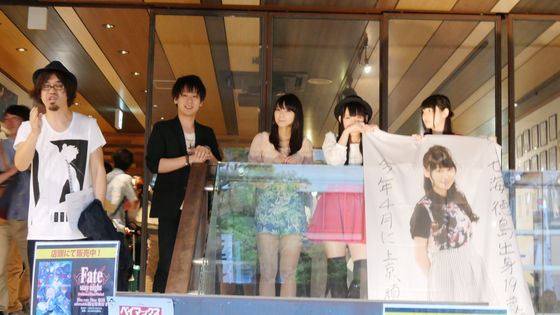 The auction on May 4th was held in Shinchomachi Higashi Park in the morning. Facilitator is Kondo Producer, Mavel and Macy'sMisaMisaWill serve as an assistant.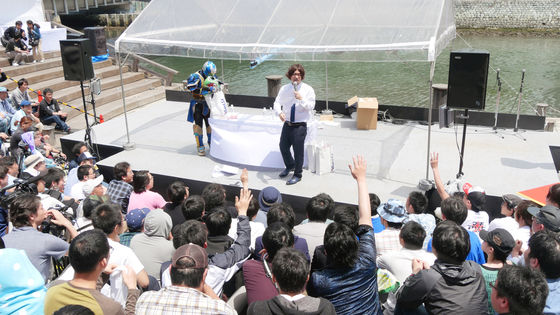 First as a preparatory exercise,YamasaOfferedKelotThree sets of goods set were exhibited. Bid for 3000 yen, 2000 yen, 2000 yen each.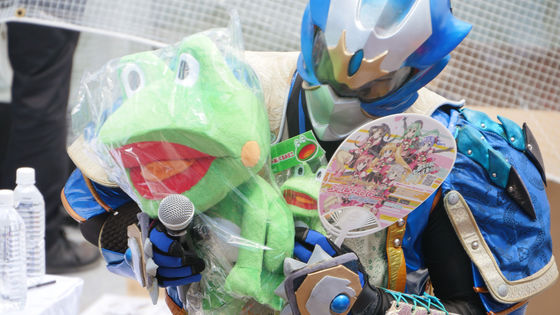 Animate provided "Tsukita." Ani lot set, A prize ~ E prize was randomly sent every day. In the auction on the morning of May 4, clear files and tote bags ......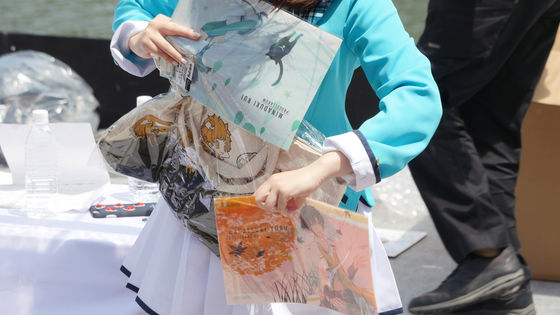 CD, key ring etc are set for 4000 yen. Also, in the afternoon auction, another set of patterns was bidding for 5000 yen.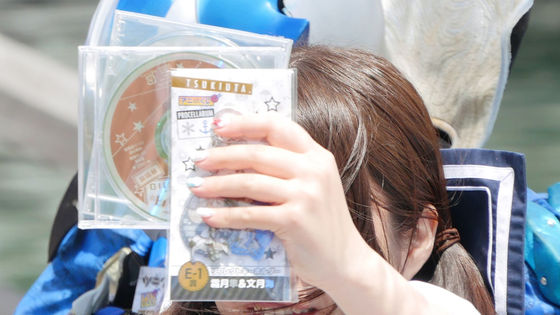 Offered "CHAOS; CHILD"Official masterpieces collection is not readily available, and furthermore, authors, Shikura Chiyomaru and other special specifications including the signature of the development team. Three volumes were prepared for charity auction and sold at 60,000 yen, 50,000 yen, and 40,000 yen for each auction.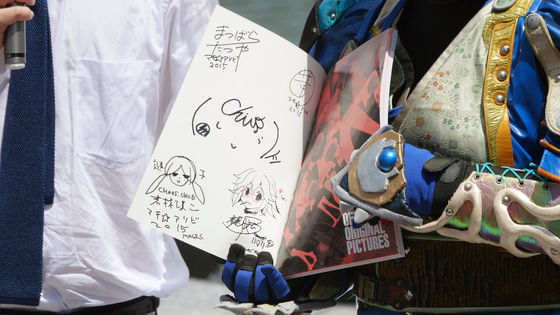 Next, folded cloth-like items appeared.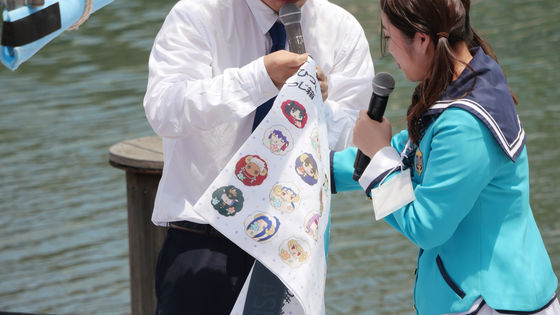 As I spread it,AnimeJapan 2015It was a gift wrapping tapestry of gore ★ assobi × ufotable booth. The winning bid is 35,000 yen. In the afternoon auction the same tapestry was also sent and bidding for 20,000 yen.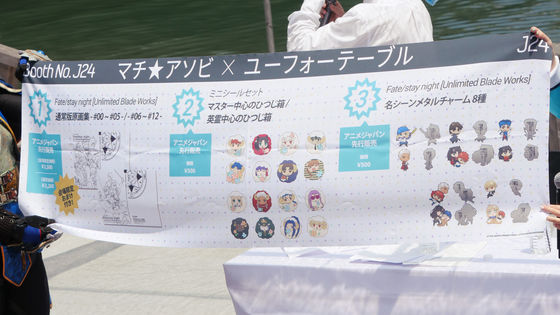 "Gakuen Yu Pia A Manabi Straight!"I designed a character designAtsushi OgasawaraDrawing and drawing by Mr. Autumn colored paper is 140,000 yen how.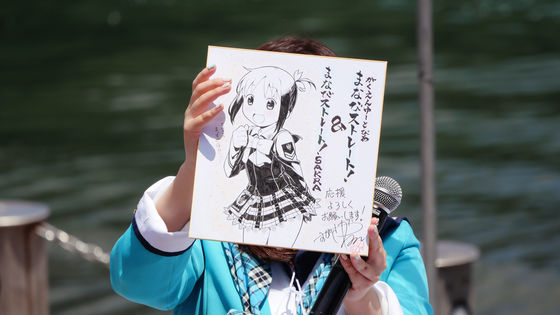 Next, with Mr. Matsuyama of CyberConnect - 2, the American crayfish who appeared in the event togetherYoshiyuki HiraiIs the entrance.



President Matsuyama brought in a goods set written as "spare parts".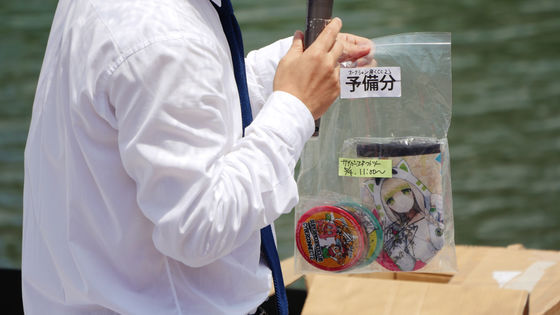 What I was in was the one that signed the cyber connect to two goods I had sold at the venue of gore ★ Asobi.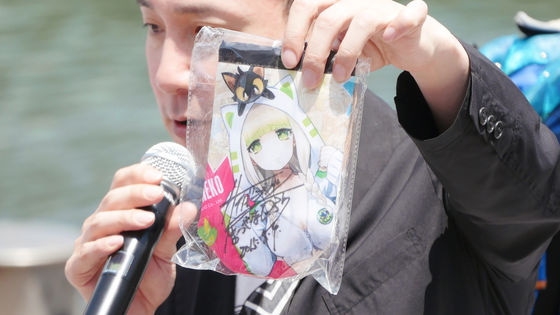 A can batch that Illustrated President Matsuyama ... ...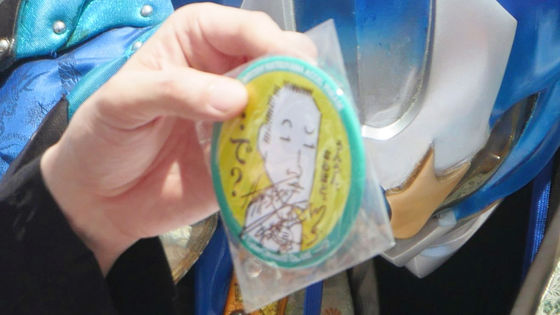 Matsuyama president and Mr. Hirai signed clear file etc was set at 18,000 yen.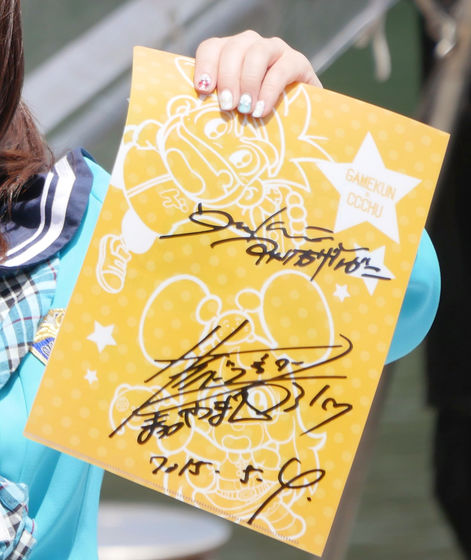 As the weather gradually became better, the tent on the stage was removed.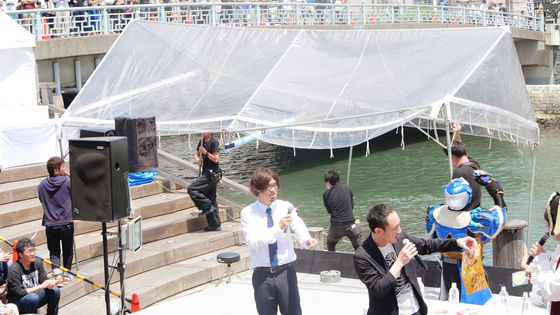 At the same time at the back of the stagePublic wedding ceremonyThe establishment of the work was proceeding.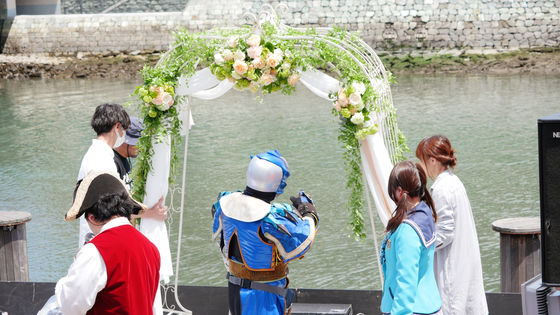 "Orange." On the illustrations drawn by Professor Yuji Egahara, Mr. Norikazu Yamashita, Mariko Takano, three illustrators of Mochi, Megumi, Megumi, Megumi, Megumi, many others attended the colored paper with the signature of three casts It became a close battle to be settled at 250,000 yen.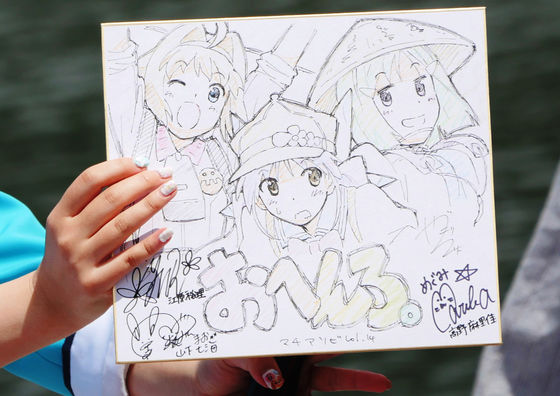 The script of "Fate / stay night [Unlimited Blade Works]" is that the times from the beginning to the end of the broadcast have been exhibited separately and if you do your best you can collect all the scripts. The # 5 dubbing script set of # 01 to # 05 starts from 490 yen and jumps to 10,000 suddenly suddenly.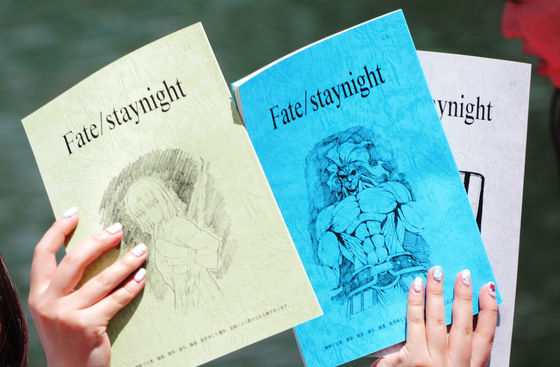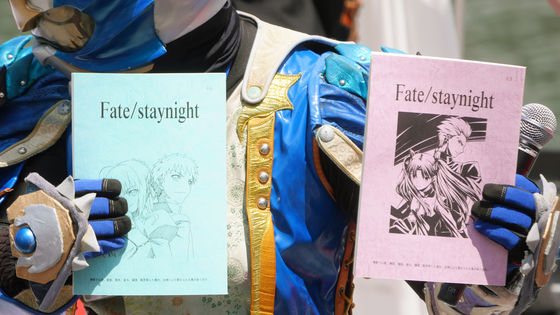 When I reached 250,000 yen I decided to do Janken.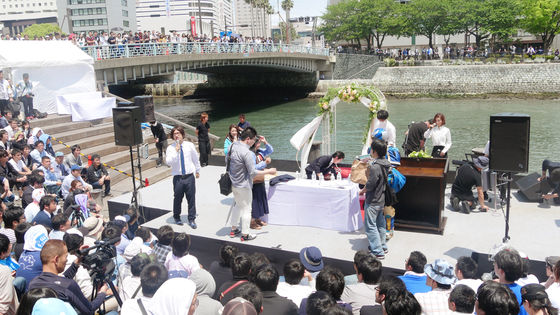 Mr. Kazuyoshi Oka Waki ​​Oka strobe magic who is producing cheap ★ ROCK will be on board and will participate in the progress of the auction. Civilian ★ ROCK colored paper and CD is 40,000 yen.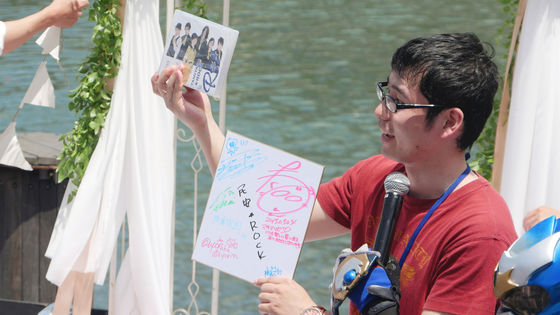 Okaya - san 's Dubai souvenir sweets is 3000 yen.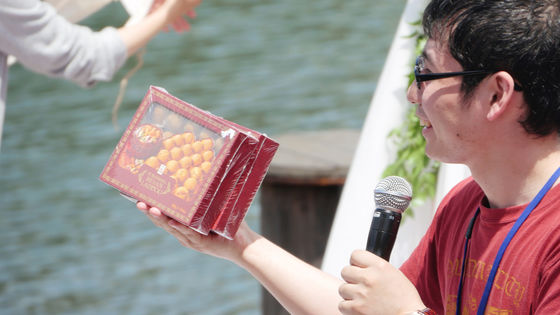 Kondo Producer discovered in the office that the director has drawn both rituals by Aokiya director, that the director is just coming up, he will be handed over to the winning bidder after getting a sign later.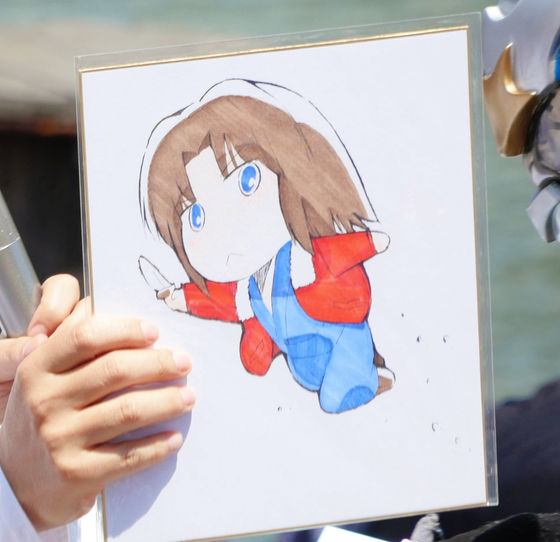 Janken confrontation where I reached 200,000 yen, this is the end of the auction in the morning of May 4th.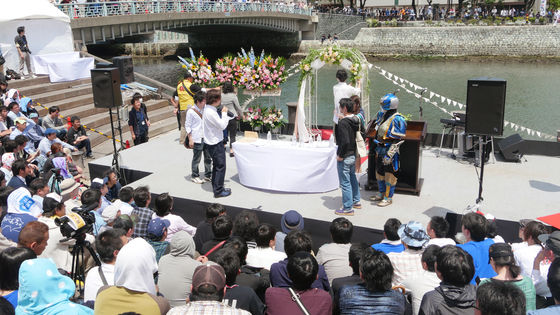 It seems that the color paper was finished safely, letting the sign of the Aoi manager direct.

It's been a week since Machiasobi. It is early."Boundary of the sky" exhibited at the charity auction AOKIYAI Director · I got autograph signature on autograph color illustration of both ceremonies.I will mail it to the successful bidder this week.# ufotablepic.twitter.com/9CjAotlCsC

- Kondo Hikaru (ufotable) (@ hikaruufo)2015, May 10
The subsequent auction was held at Binji Bridge Nishikoen from the afternoon of May 4th. "Fate / hollow ataraxia"This game item + illustration set from Kadokawa. "With capsuleCharacter designExperience value @ CohaaseIt is an illustration drawn by two people and two female birds. "Tokushima Roman Project Doiya" "Okay !! Gigantic Sakura !!" is decided and it is bidding for 300,000 yen.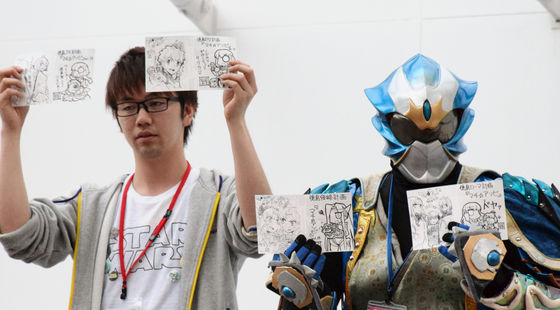 "Fate / Zero Cafe"Ten Ten Ten Ten Ten Ten Ten Ten Ten Ten Ten Ten Ten Ten Ten Ten Ten Ten Ten Tencets Bid for 8000 yen and 7500 yen respectively.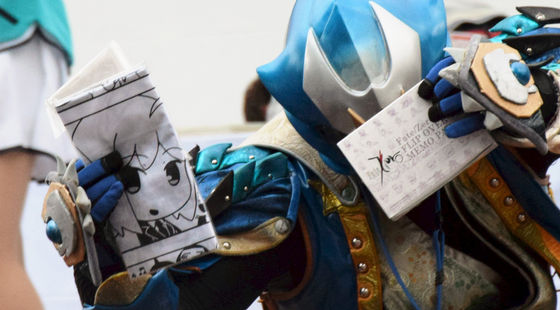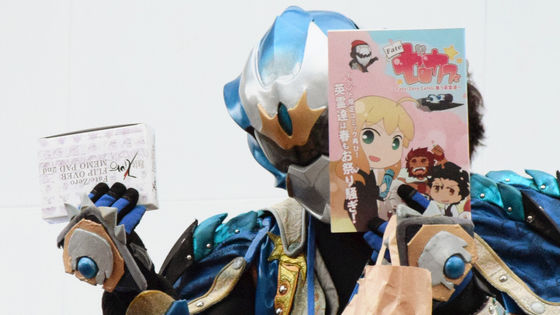 YukataPolaroid photographed in colored paper & Tokushima is 30,000 yen. On the morning of May 4th, another pattern of colored paper was bid by 24,000 yen.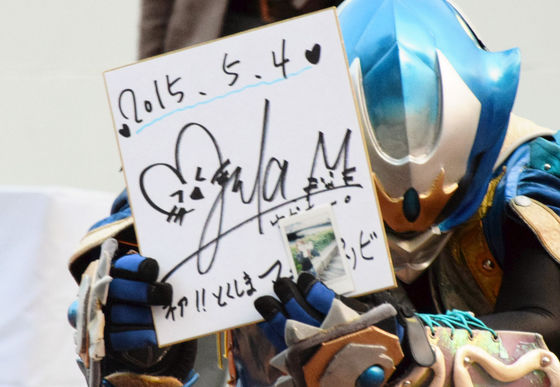 "Fate / zero cafe" Halloween specification mini sign color paper is 160,000 yen.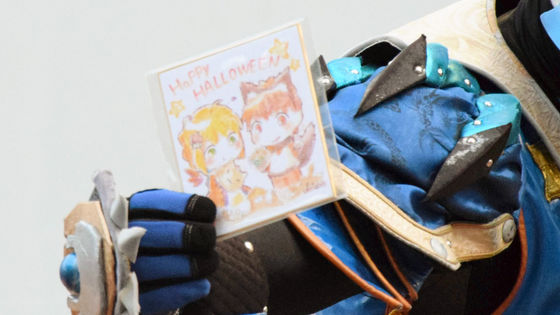 "Fate / stay night [Unlimited Blade Works]" # 07 to # 13 dubbed script set is 200,000 yen.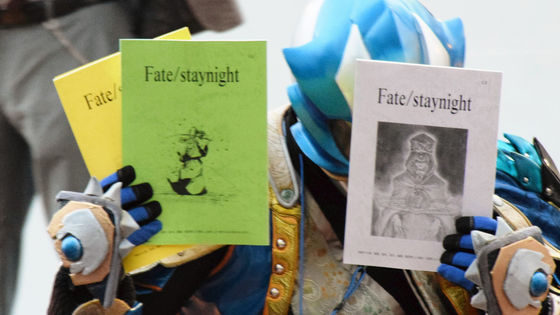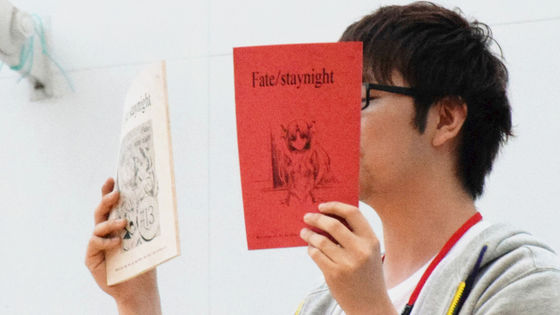 Machi ★ Asobi vol.14 The last auction was held at the Shinchomachi Higashi Park stage on the last day just before the closing ceremony on May 5th. "Yui Umezu's thin bookIt is 6000 yen with Umetsu's autograph.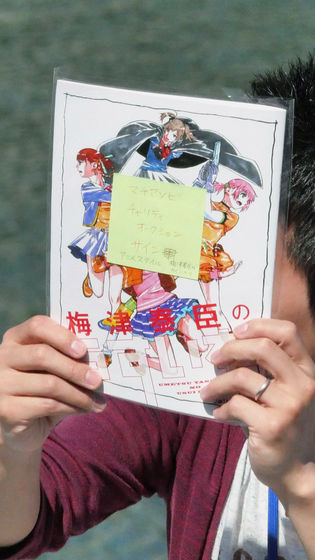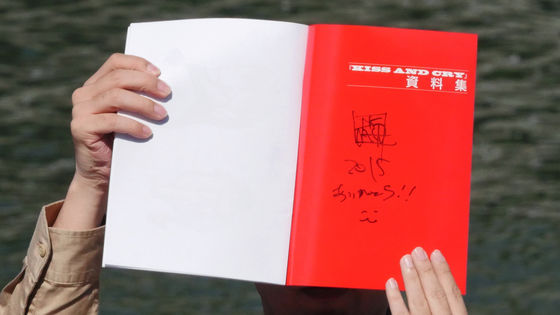 "VALKYRIE DRIVE"Director Kaneko Kanako, producer Kenichiro Takagi, signature colored paper by Mikako Izawa of the role of prowess is 10,000 yen.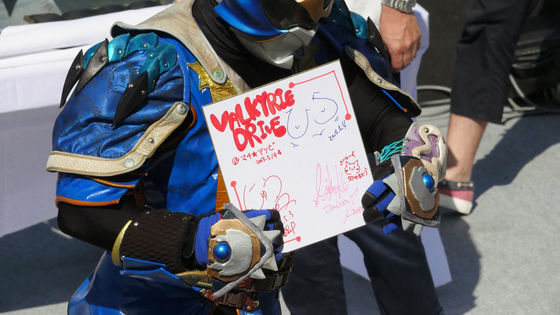 "Fate / stay night" produced for the cafe The birthday message from the staff of ufotable to the guardian is stuck on the tapestry of Kanji Miyamiya & Chibi Shiro. The winning bid is 50,000 yen.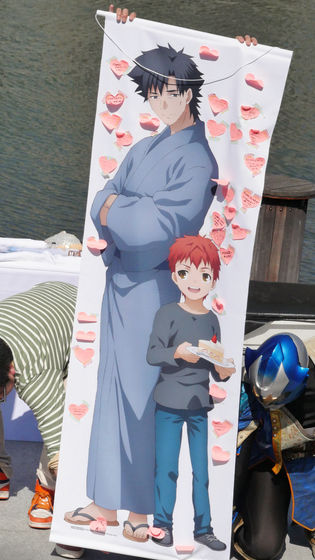 An exhibition of tapestries will follow.Corrugated cardboard for individuals "Soundproof"Official character ·Kanda noisyaThe tapestry ofKaoru SakuraMr. signed 13,000 yen.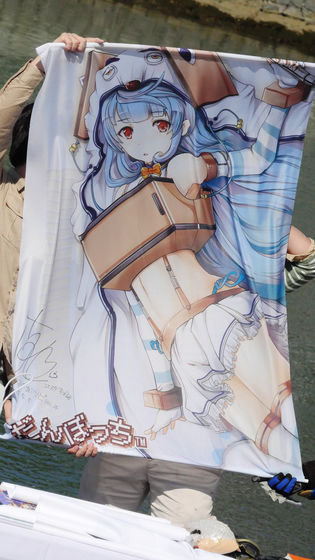 "Witch girls sister Yoyo and Nene"A dubbo script set bid for 123,000 yen.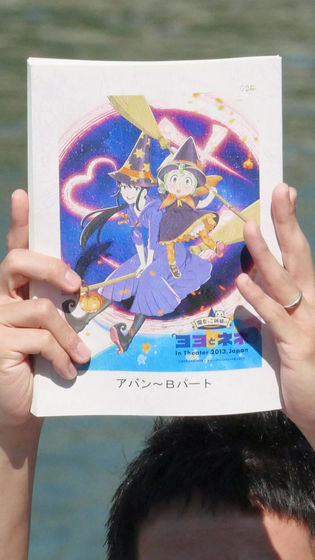 The place where the cover of the script was opened is accompanied by director Hirao Takayuki.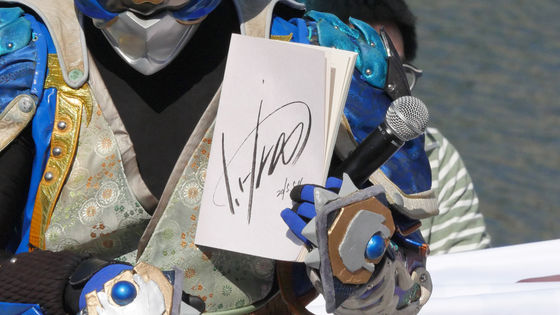 It was held at noon on May 5Machi ★ Asobi RUNKondo producer and Mr. Yumioka used the signature for Tasuki who used it is 16,000 yen.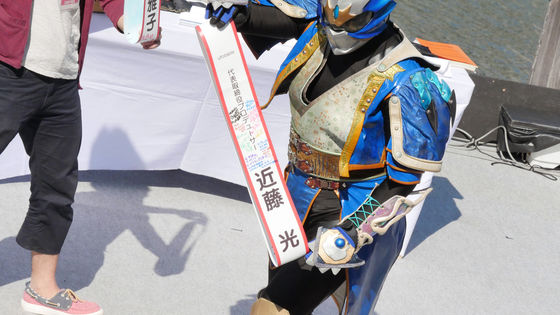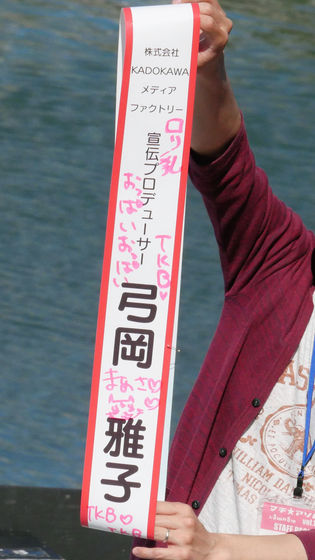 Held gore ★ Asobi held a liveMiro AyanoMr.'s illustration sign color paper is 50,000 yen.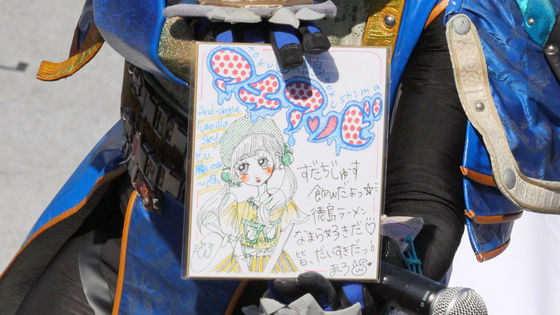 I also went liveAimer'S signed tote bag is 25,000 yen.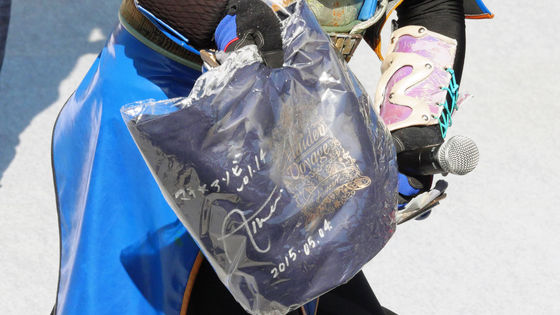 "Fate / stay night Cafe"Winter comic booklet is 9000 yen.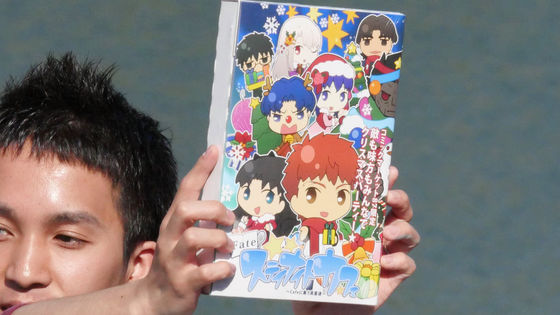 "Fate / stay night [Unlimited Blade Works]" Rin design box of original drawing collection is 20,000 yen.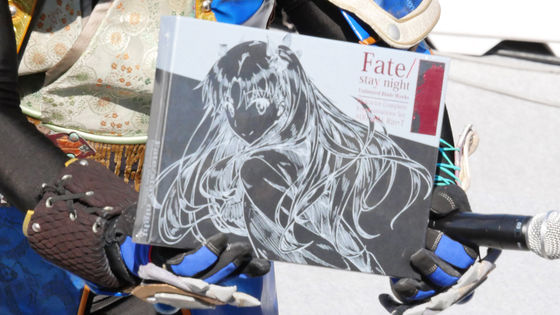 AnimeJapan 2015's gore ★ Asobi × ufotable booth's gift writing tapestry is 18,000 yen.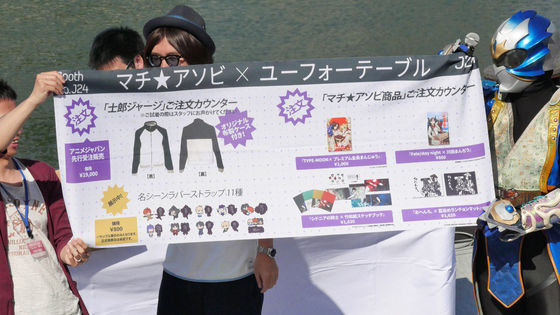 The price of the tapestry of Mr. Tohsaka time rises up to 750,000 yen ... ...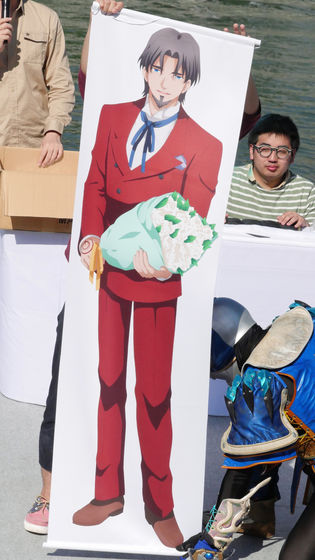 It was too expensive that a settlement with a scissors was proposed. However, the voices saying that the scrambling is absolutely irritable were raised from the bidder, and consultation was made among the applicants.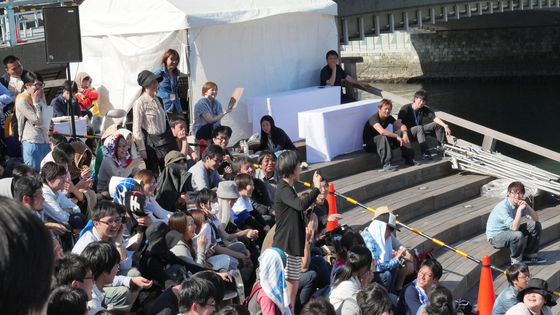 The tapestry of Kanpei celebrations is 200,000 yen with signature of Nakada Joji on his feet.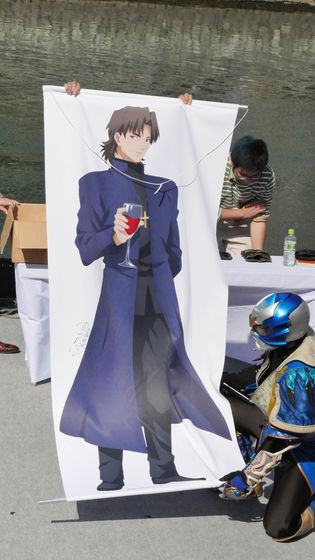 "Fate / stay night [Unlimited Blade Works]" # 14 ~ The number of latest story dubbing scripts 5 books will rise to 230,000 yen and will consult after the end of the auction.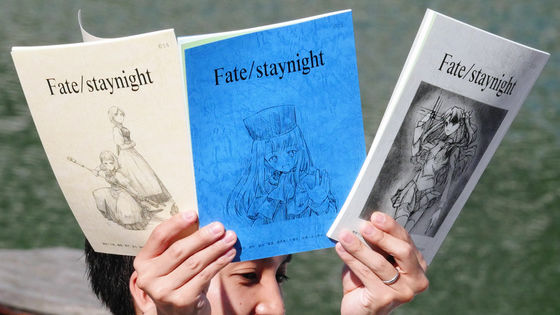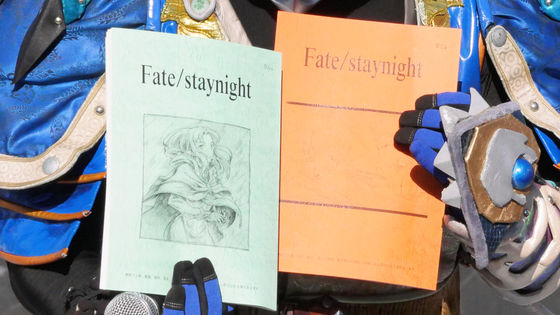 Clay dolls by Mr. Tozaka who made it for a cafe also reached 250,000 yen. The item related to Shimizu was consulted on the price after the closing ceremony.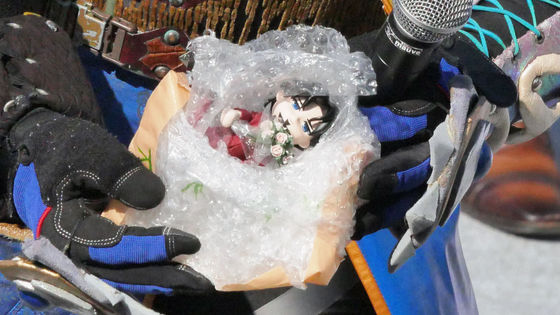 "Fate / stay night [Unlimited Blade Works]" provided as a new type celebration anniversary celebrating 10-color duplicate original set with signature of Nasu & Takeuchi, the signature position of the second piece Nasu pointed to the point about. The price was over 500,000 yen, and we decided to consult the price again after the closing ceremony.