"Machi ★ Asobi vol.18" closes, the next round will be held from 7th to 9th October 2017 & FLOW will perform the summit live on the 8th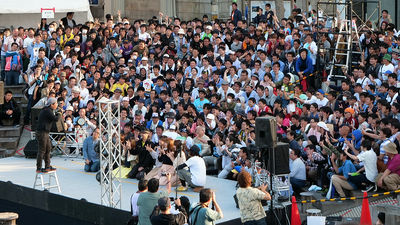 An entertainment event mainly based on animation, manga, games etc. that have been held in Tokushima from May 5, 2017 "Machi ★ Asobi vol.18Closing ceremony of "was held from 17 o'clock May 7th.

Machi ★ Asobi vol.18 2017.05.5 ~ 5.7 holding
http://www.machiasobi.com/

It was done in a form ahead of the closing ceremony in the form of gore ★ Asobi vol.18 last charity auction. Part of the exhibit is a panel of Girugamesh and Tokiwa as if Mr. Kondo, the general producer of gore ★ Assobi had tweets beforehand ... ...

Charity auction
Image
Gilgamesh and the times will take it too!# Machiasobi# ufotablepic.twitter.com/CoOjFRAhOk

- Kondo Hikaru (ufotable) (@ hikaruufo)May 7, 2017

Three casts autographed in some of the "Oenro" stand-outs exhibited at AnimeJapan 2017.

Charity auction
Orange.
Cast three people 's autographs were received at the pop exhibited at Anime Japan after yesterday' s stage!# ufotable# Machiasobipic.twitter.com/BOcqevGS1O

- Kondo Hikaru (ufotable) (@ hikaruufo)May 7, 2017

Also, as a tapestry color school, we also exhibited rare items such as Gil-san, which was actually printed on tapestry fabric.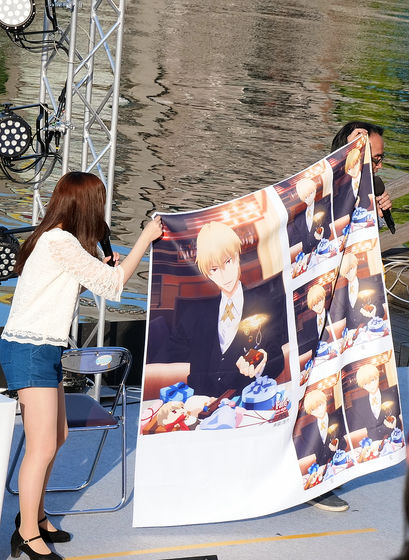 In such a trend, it appeared as the last item auctioneer, Atsuo Otsuka of the role of "Fate / Zero" rider. When it appeared, the riders' naming line "" Beyond You "--- do not reach it!" And "Show the" King's Army ".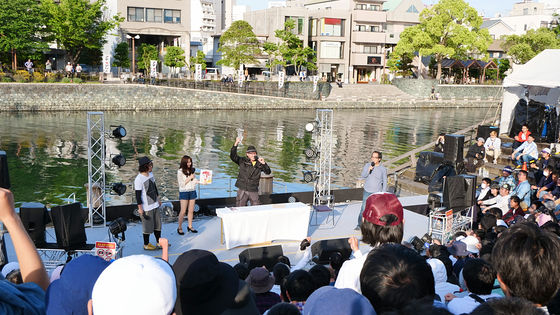 Of course, receiving the "army of the king", customers will also speak with the king.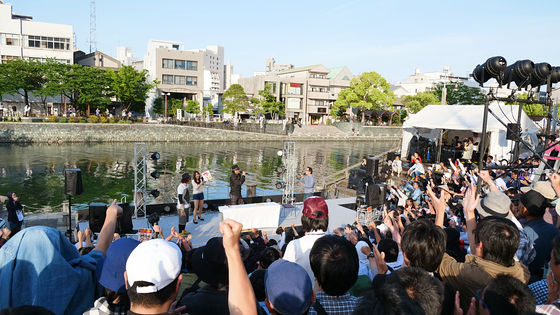 Mr. Otsuka's hand is a ufotable Tokushima stuff that Otsuka san puts his autograph on autographed "Rider" colored paper. Because the enthusiasm also entered the customers, the value increased steadily and was bid for 300,000 yen.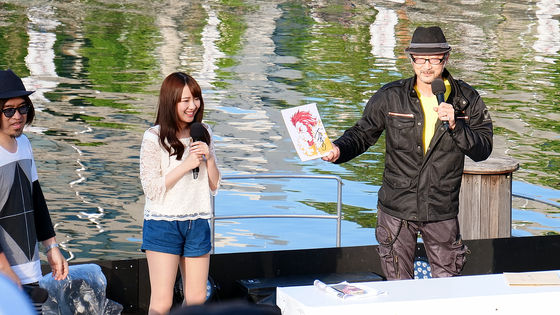 And from the charity auction to the closing ceremony. Mr. Kondo, Yoshihiro Ehara, Mr. Otsuka, "Qing Cher" Mr. Ayaka Shimizu, Ms. Nakamura Sakura, "Morimichi Hospital" Mr. Chihaya Mori, Mr. Yu Doi, Mr. Noriaki Nayani attended. It was announced that the next meeting will be held on this occasion from Saturday, October 7, 2017 to Monday, November 9, 2017. In addition, in the usual year the hostess of Ashbi is held from about one month before the opening, but this time as a rare next notice, I was in charge of the theme song "Tales of Sustria the Cross"FLOWI was announced on October 8th (Sunday) that I will perform live at the summit of Meishan. In addition, Mr. Otsuka showed intention to participate in vol.20, which will be the next section, next year · May 2018, it also became "no-notice one after another" indeed.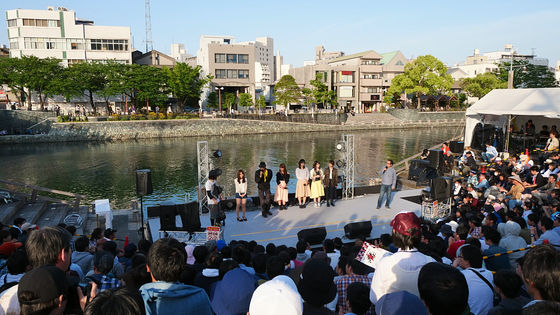 At the end is a memorial photo with everyone together. There is a little space on the left side, but this is because Mr. Kondo called out and stuffed in the center as "Let's shoot as much as possible". From the top of the bridge I can see that it was awful until the back of the Shintomichihashi East Park stage.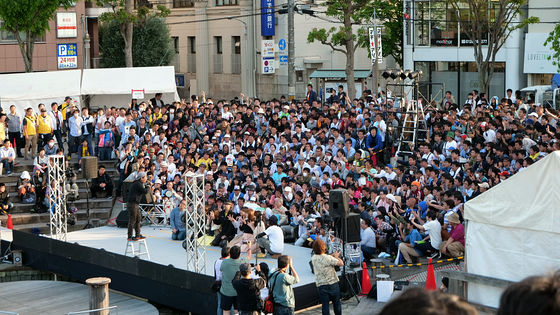 From the front it look like this.

Machiavailable Soul VOL.18
Thank you very much.
Tokushima Newspaper sent me a commemorative photo of the closing ceremony immediately.
Closing ceremony It is a crowded seat in the history of the ceremony.
I really appreciate it.
See you at VOL.19!# Machiasobipic.twitter.com/pTC5UZM3YX

- Kondo Hikaru (ufotable) (@ hikaruufo)May 7, 2017

Withdrawal work began immediately after the end. Autumn gore ★ Asobi was held in the first run, second run, climax run in 3 weeks, the main venue also Shinmachi River East Park, ufotable CINEMA etc. In addition to the mountain top stage that is not used in the spring, It will be something. As Tokushima gathers as many guests and works gather, if you are interested, please visit Tokushima by all means.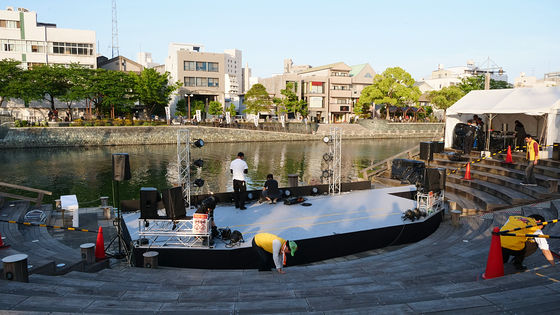 And, to autumn ⇒ Asobi ... ___ ___ 0

"Machi ★ Asobi vol.19" All article list Summary - GIGAZINE