A lot of intense rare goods related to animation · game appeared, and the successful bid of over 500,000 yen was also "Charity auction"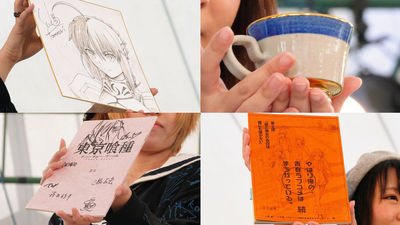 Charity auction is an annual event in anime big event "Machi ★ Asobi" which is held twice in Tokushima every spring and autumn. "October 10, 2015 held from"Machi ★ Asobi vol.15"The charity auction has also been carried out at the climax run, and it has become a high bidding succession.

Machi ★ Asobi vol.15 2015.09.26 ~ 10.12 held
http://www.machiasobi.com/

The charity auction will be held six times during the gore ★ Assobi. The memorable 1st charity auction was held in the Bizan Mountains Forest stage.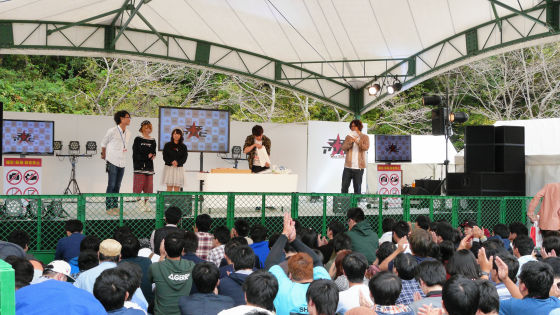 Kondo producer and staff of Machi ★ Asobi CAFE are going to progress.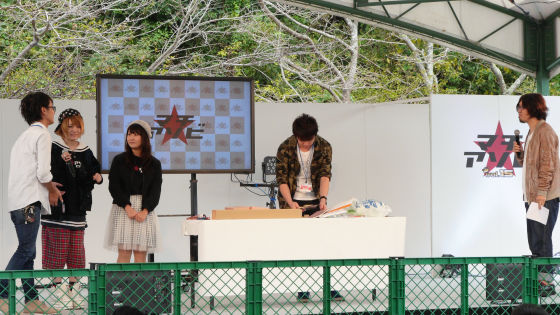 The warm applause started while the auction started. Anyone can participate in the auction, and people who want products want to give their hands bishishly and say price.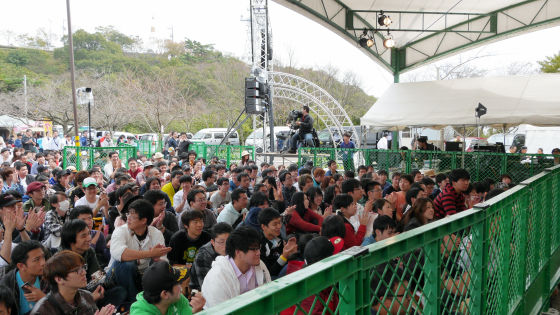 One item was practice of auction, and three types of silicon pass cases (Saber, Archer, Rin Tohsaka) of Fate / stay night [Unlimited Blade Works] were exhibited and bidding for 1500 yen.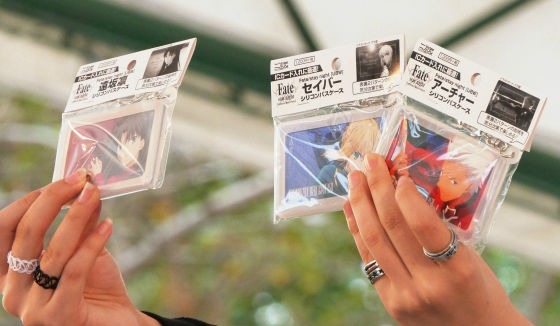 Saber's desk clock wins as well at 1,500 yen.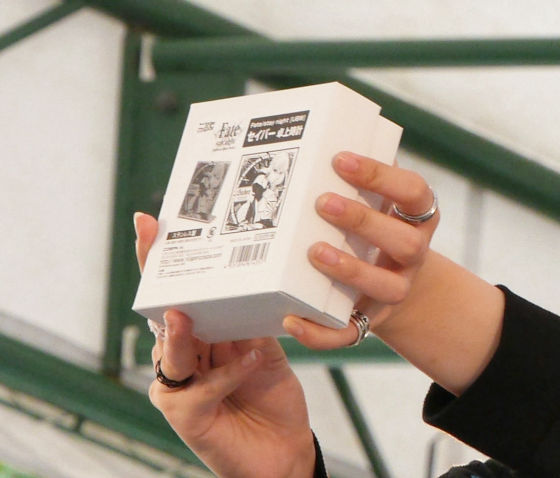 Next is a tapestry for comic sale of ufotable, bidding for 5000 yen.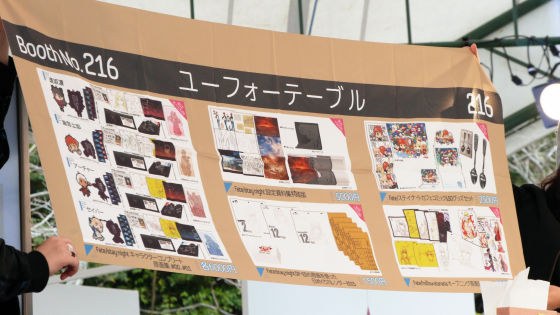 The anime "Tokyo rice seed" staff-autographed script & six mini colored paper complete with Marvelous envelope with 12,000 yen.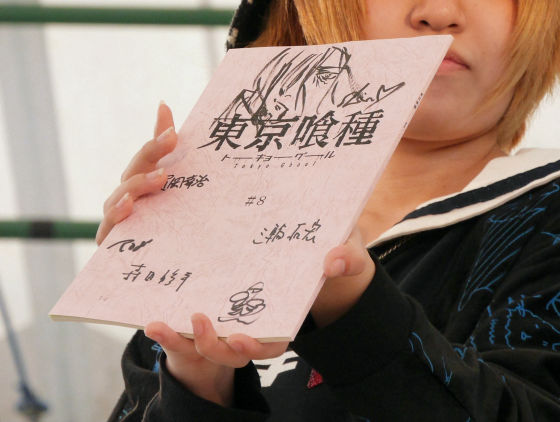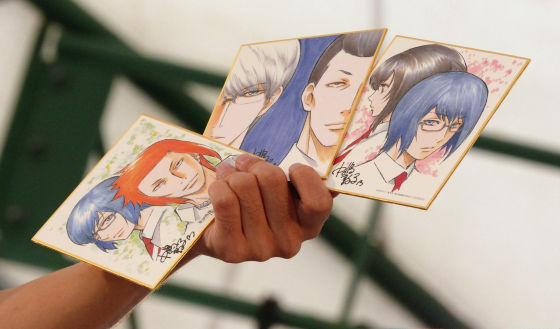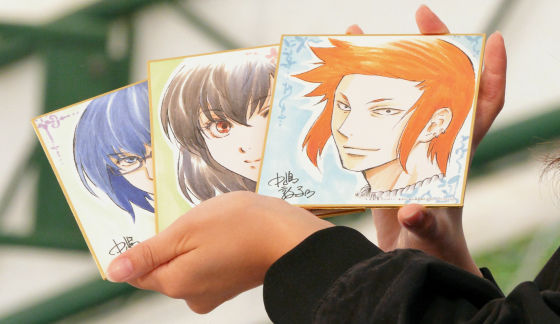 Sudo Yukinori autographed "The sky boundary" The color poster of the clear post was 35,000 yen.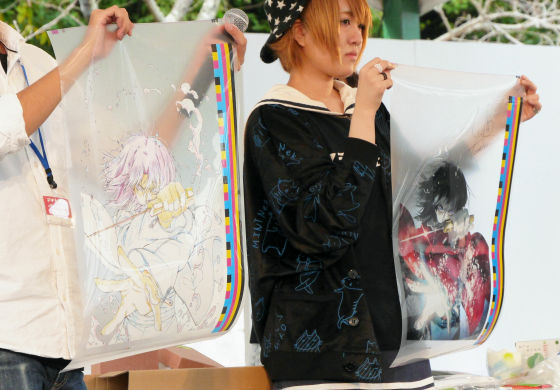 Here guests REVALCY and DJ Kazu appear.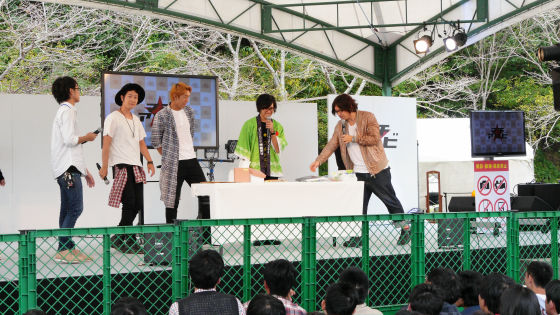 Mr. DJ sums up with a set of 12 flashing orange psylliums in the signature "J Anison Shinkansen festival - Happiness -" coat.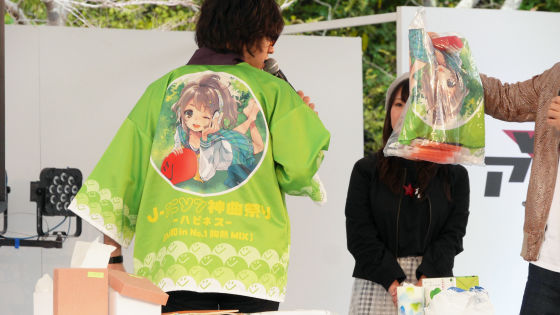 This was bidding for 10,000 yen.



Next is REVALCY's exhibition.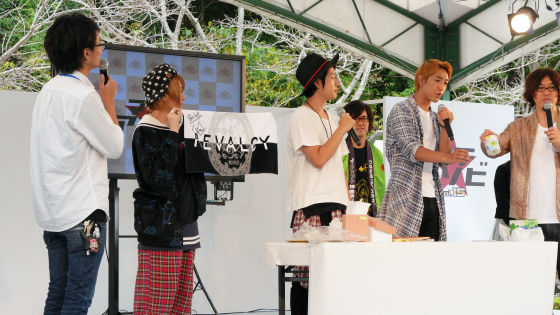 REVALCY 's listing is signed Special Towel & Aroma Candle & Four Leaf Clover Cultivation Kit, the bid price is 3000 yen.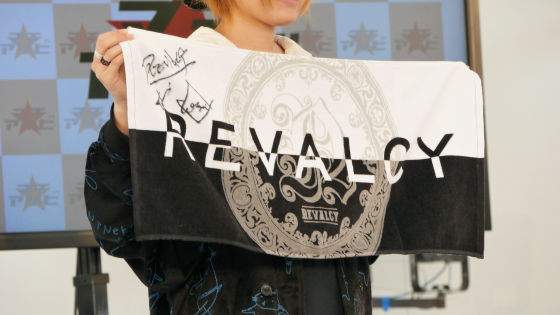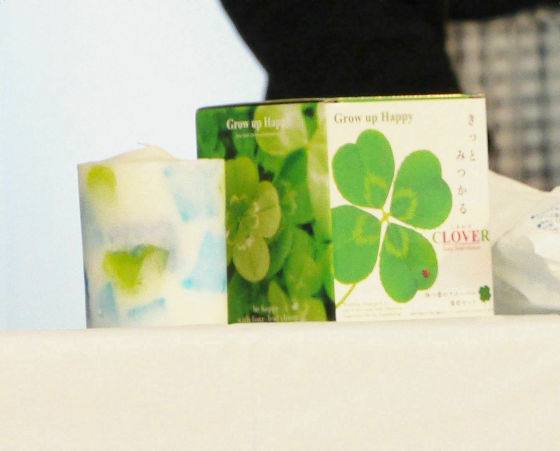 The auction proceeds steadily. "Fate / stay night [Unlimited Blade Works]" Otani Burn Tea Cup & Saucer (Saber & Archer) is 11,000 yen.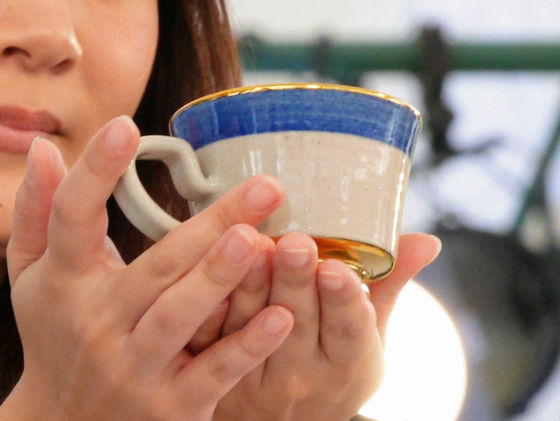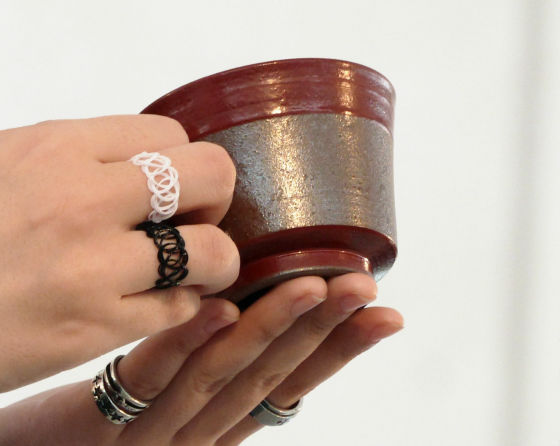 The script "Fate / stay night [Unlimited Blade Works] # 00" with director Sudou Yukinori signature is 17,000 yen.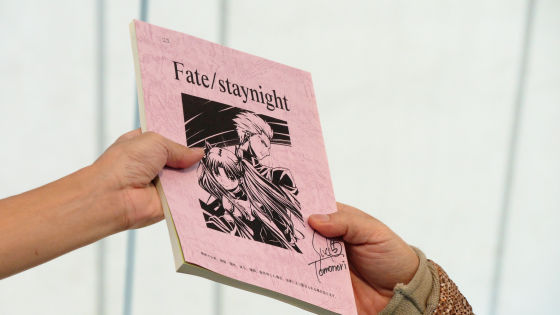 Mr. Masatoshi Tsuji, who is a drawing director, handwritten Rin Tozaka Rinchi is bidding for 400,000 yen.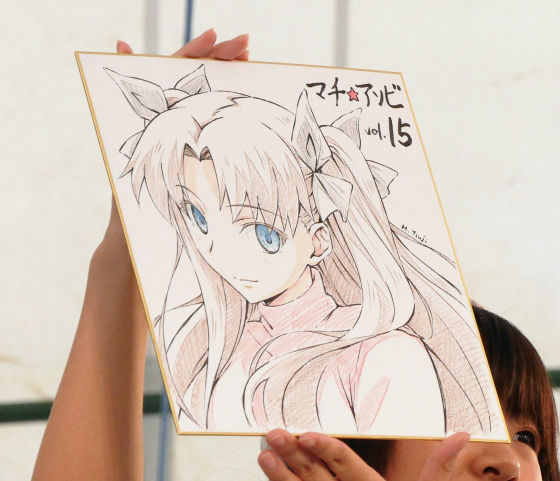 I can not hide the surprise in a sudden high price bid.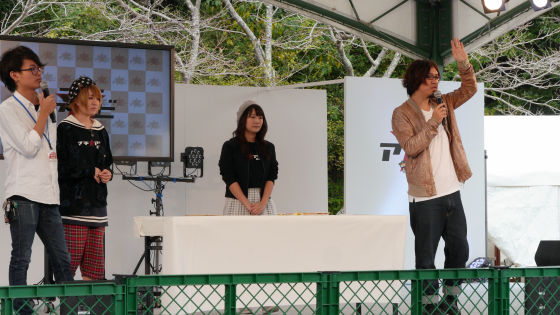 Next is Okawa Hiroshi's "actually used in my youth Love comedy is wrong." Continuously used script and painting contest set 100,000 yen. High price successful bid continues.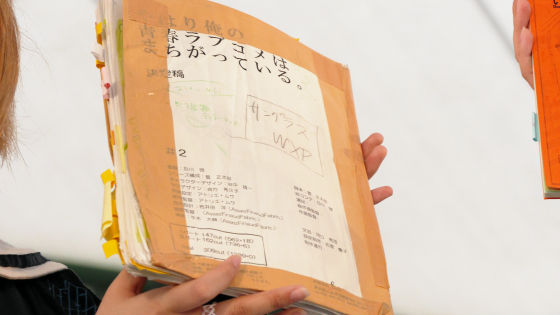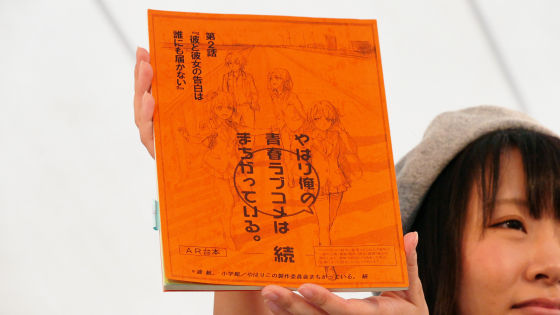 The last listing is Saba Yutakuni director & autographed saber colored paper.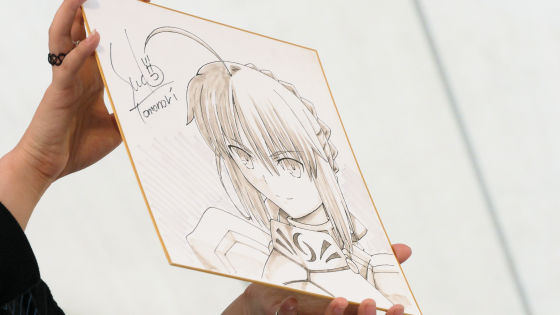 Saber's colored paper gradually increased in price and reached 600,000 yen.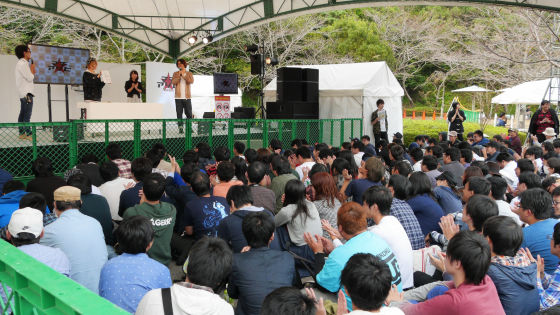 "Beyond this ... ...." So the two people who had been fighting to the end decided to win or lose with Janken.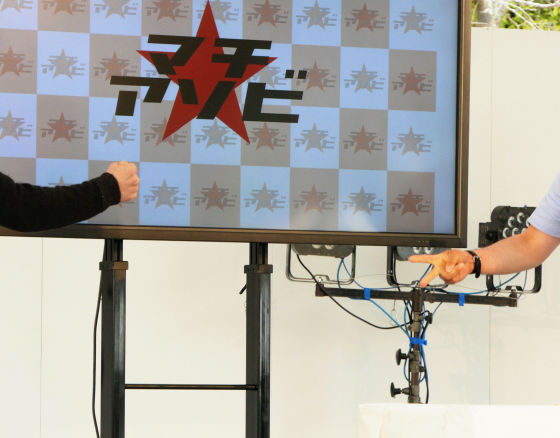 The second charity auction was held on the Shinchomachi Higashi Park stage on October 10 afternoon. Progress with Kondo Producer, Bushiroad Tanaka Fumiaki, Dice Creative 's Hirasawa Producer, ufotable Cafe Staff, Aoyagaras Maver.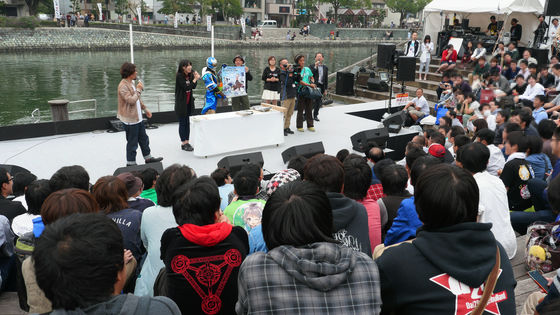 First of all, for practice, Rin Tozaka's commercial T-shirt makes a bid for 3000 yen.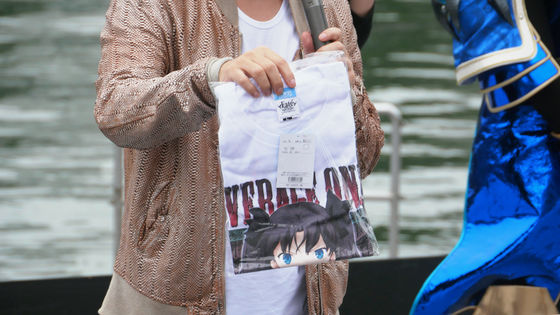 Guest Ruriko Aoki appeared from Japakon TV and added a signature of Aoki on the spot to a poster with seven people casting & staff of Japon TV.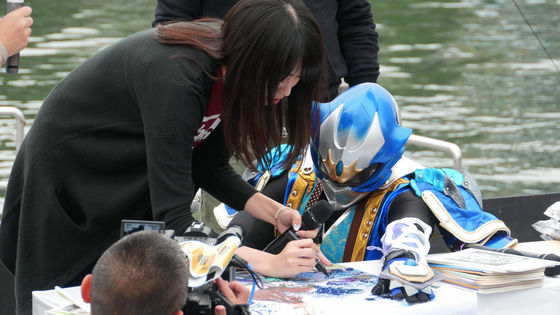 The poster was bidding for 100,000 yen.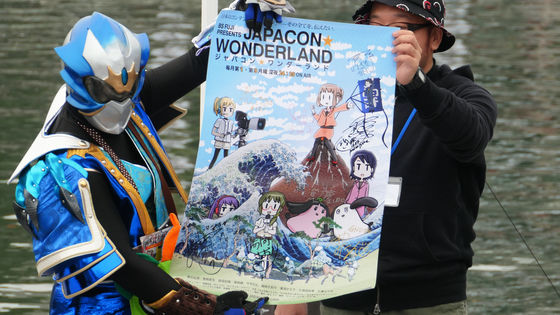 Succeeding guests are Hiroshi Matsuyama, president of cyber connects two. Cyber ​​connect to special hand made with 2016 ... ...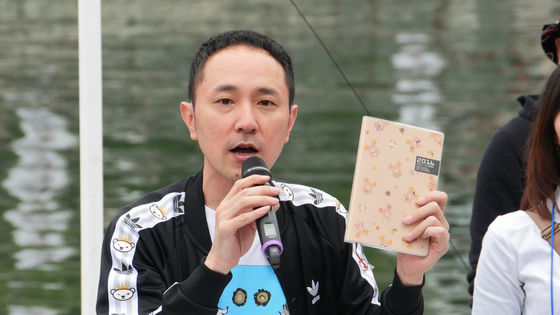 T - shirt that cyber connect - to - have made on its own stomach due to Cyber ​​Connect - 2 losing to the game against the Kamikaze Movie held at Machi ★ Asobi vol.14. It is not for sale.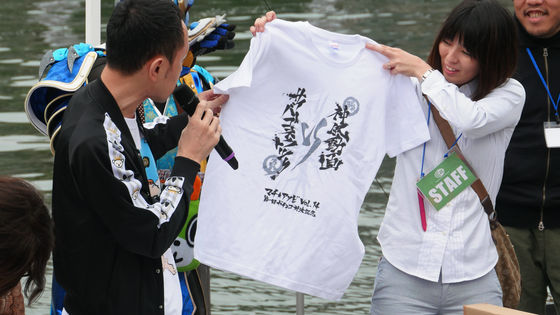 There are more than 10 signatures of game related persons in the notebook. It was bid by 40,000 yen for a set of notebook and T shirt.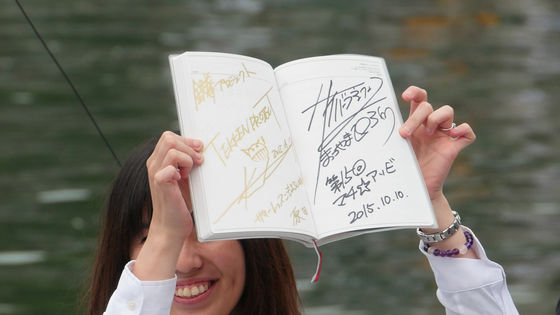 From Bushiroad, the one with the sign of Mr. Chiyo Sakurazaki serving as CV is bid on 30,000 yen on the Shirasaka Komu SH card of the card game "Weiss Schwarz Idolmaster Cinderella Girls". A total of two autographed cards are prepared, and it will appear in the auction after the second day as well.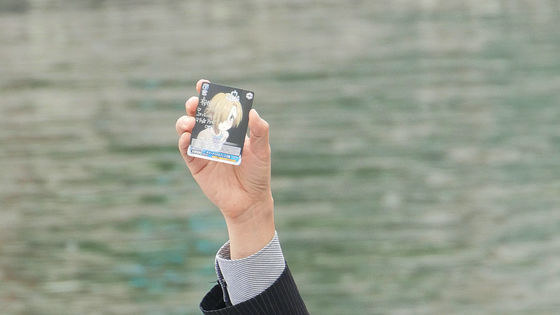 Commercially available tote bag of Fate / stay night is 10,000 yen in 3 piece set.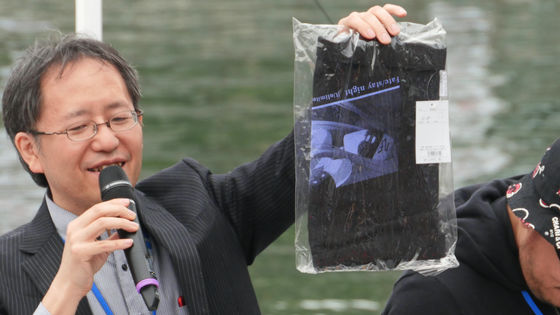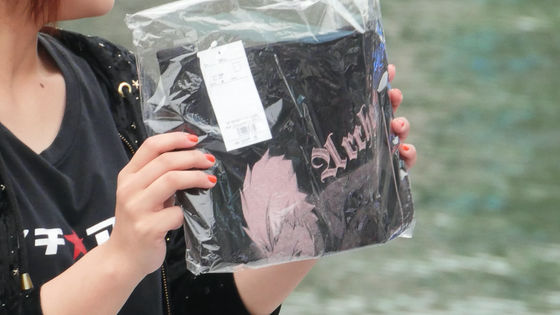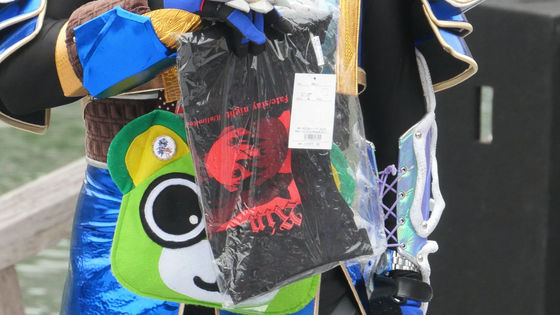 Anime"Slim!The bid price of the after-recording script completed set is 18,000 yen.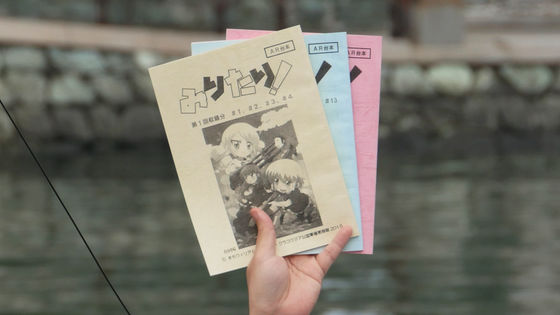 The tie house version of "Tate / Zero" ~ "Fate / staynight" deca tapestry exhibited at ufotable cafe is awarded at 55,000 yen.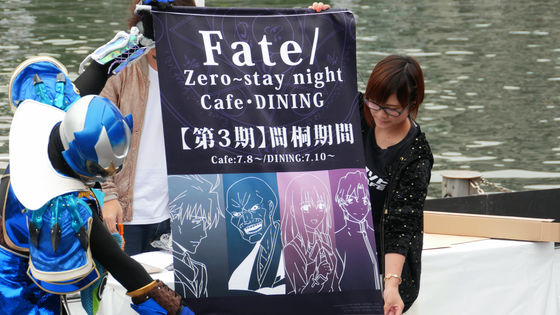 "Oh yeah, yoru love comedes are wrong." The director Oikawa's own storyboard and a set of scripts that he used himself, how much is 125,000 yen.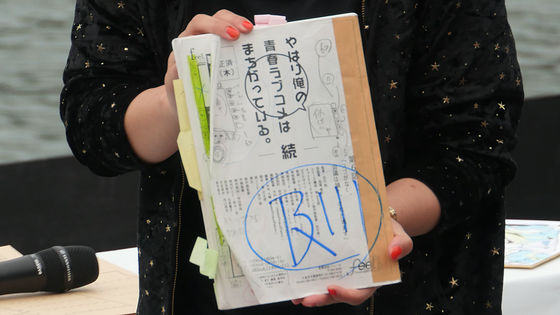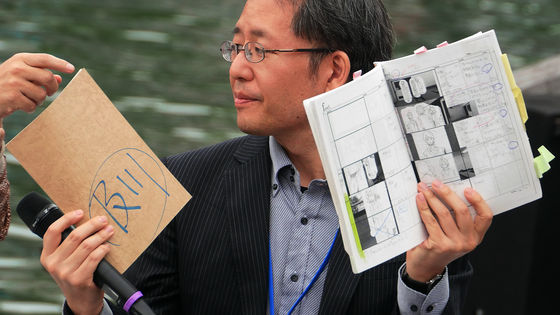 Ufotable The rider's colored paper drawn by the drawing director of the Tokushima studio is 300,000 yen.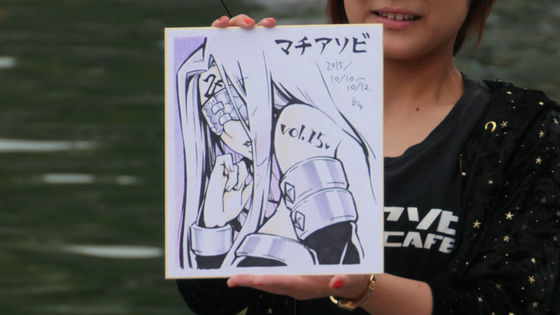 The script of the Fate / stay night period 2 that appeared also in the auction of Machi ★ Asobi vol.14 appeared in this 12th full set.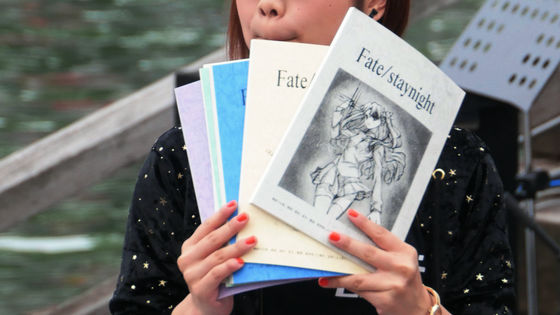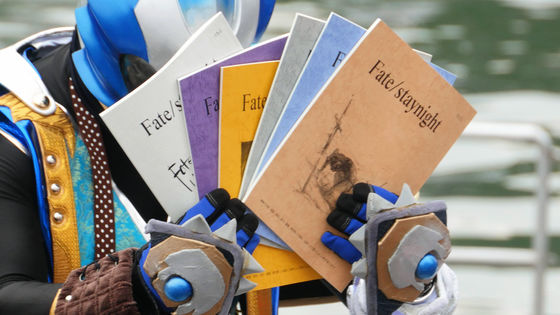 The cover of the final story cover is Shiro and Rin's two shots.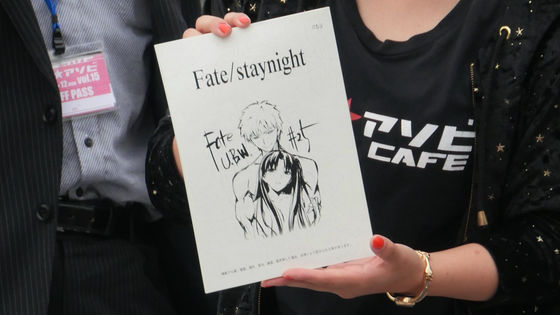 The set of scripts reached 270,000 yen, and the settlement was settled with Janken.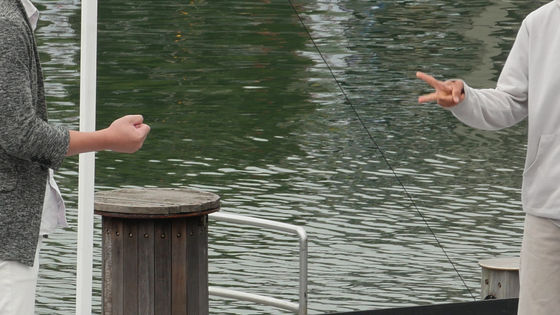 The bird of the 2nd auction is a Saber colored paper with an autograph written by Fogate / stay night drawing director Mogi. The winning bid was 355,000 yen.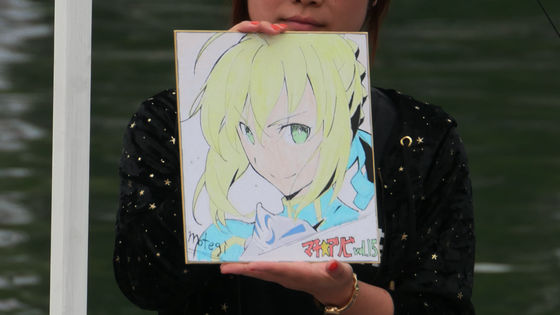 The charity auction held at the summit from 14 o'clock on October 11 (Sunday) is KADOKAWA advertisement chargeMasako KurookaWithCreators in PackofHisasa HirasawaHe served as the moderator. It was sent as "jab"Kochi Lady TVMuscat's sushi suji set (stuffed animal, straps etc) was bid by 1500 yen.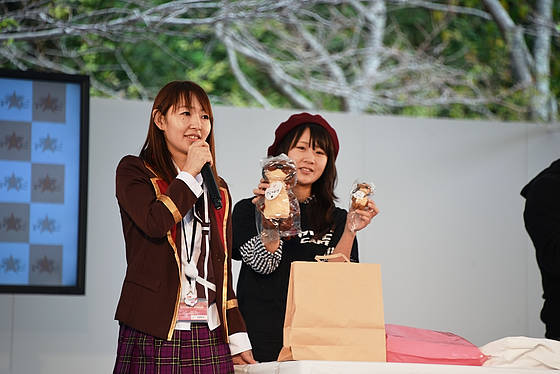 Smile ShooterCD set of 8: 5600 yen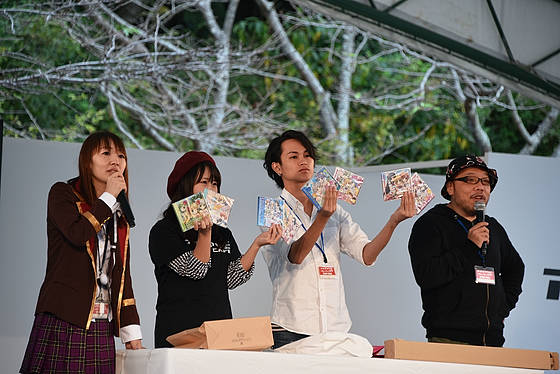 Smile Shooter Outing Set (Tote Bag, 6 Pins Set, Keroron Plush Doll Mini): 2000 Yen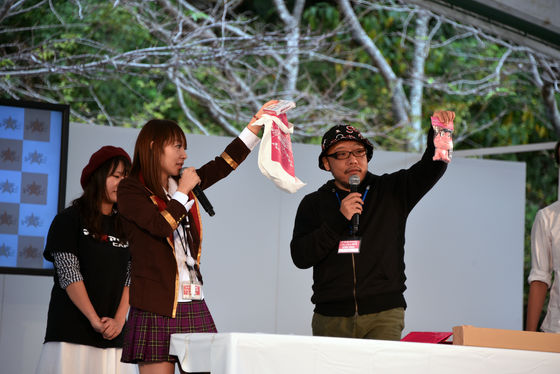 Smile Shooter Study Set (Shopper, Clear Holder, IC Card Picker, Ema): 5000 yen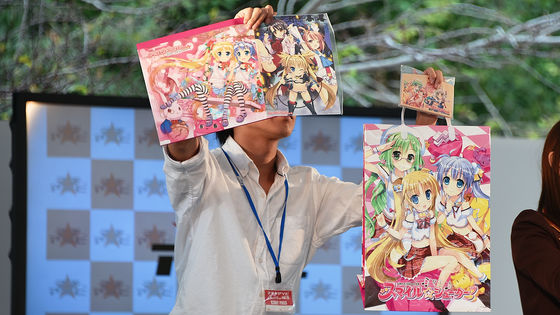 As a guest here, "Littlewitch Accademia magical gimmick paradeProducer'sDaisuke OkudaMs. The exhibit is a brochure, on the coverYoshinori SayThere is a signature by the director ... ...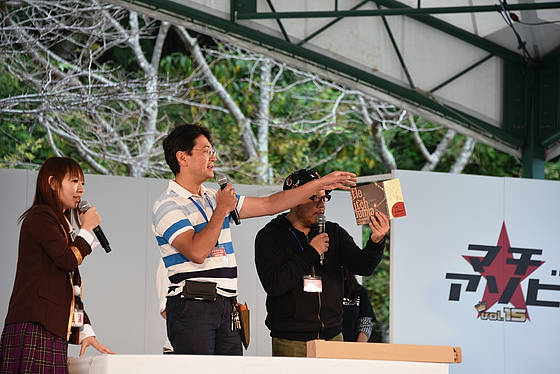 On the back cover is Akko's illustration by Director Yoshinari.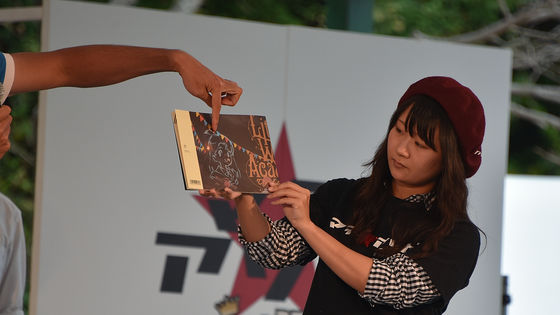 Furthermore, they played their respective roles on the character introduction pageMegumi BanMr. (Akko) ·Orikasa Fumiko(Lotte) ·Murase MuraseMr. (Suici) ·Yoko Higasaki(Diana) ·Akira Shida(Amanda) ·Ruri MurakawaMr. Constanze, who is also responsible for the theme songOkara Yukiko'S autographed. This was a successful bid at 100,000 yen.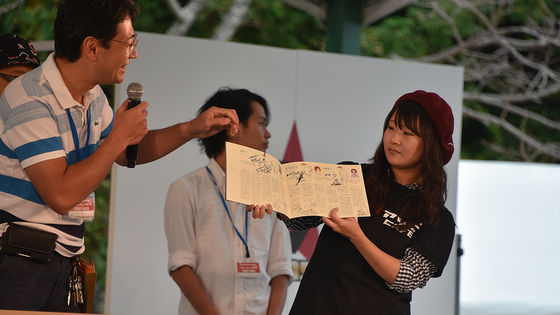 "Fate / kaleid liner Prisma ☆ Ilya Zwei Hertz!The role of IlyaMai KadowakiMr. & Miyuki roleKaori NatsukaPoster with signature: 110,000 yen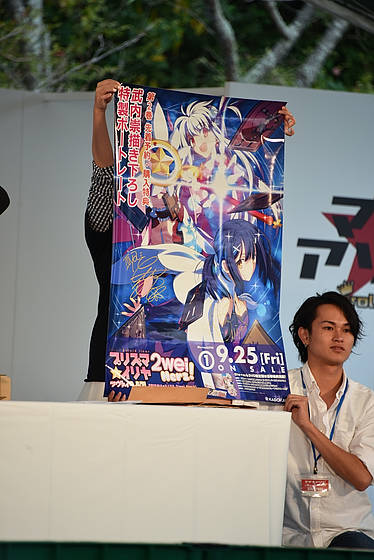 Many people watch continuous high-value bidding.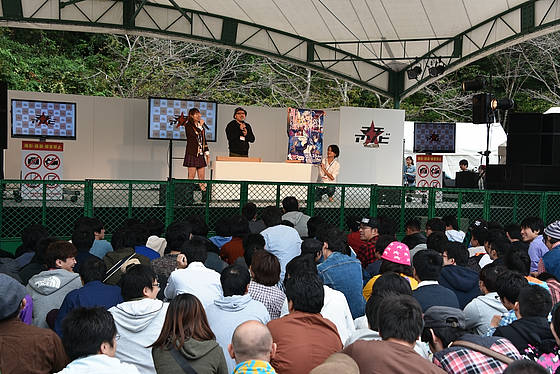 And here's a comprehensive producer'sKondo HikaruMs. I bought some amount of money and it seems there is something after this.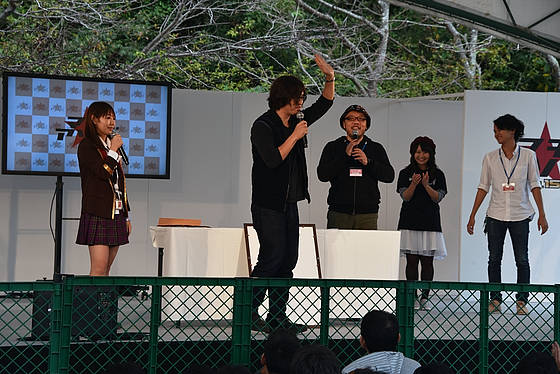 While preparations proceeded, the last item that was prepared appeared. "Prince of Stride AlternativeKyousuke Kuga -Junichi SuwabeMr. & Himenomiya Yu roleYamashita DaisukeMs. & Opening Theme Song CoordinatorOxT(Oshima MasayoshiMr. &Tom-H @ ckMs.) Sign color paper: 40,000 yen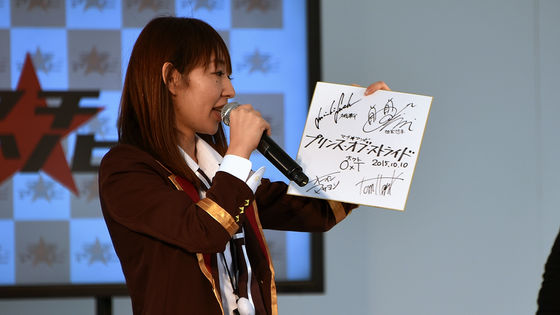 Mr. Kondo called me to appear on the stage after thisYamashita NanamiMr. By not having heard anything, it appears in the stage costume of Hacka Doll.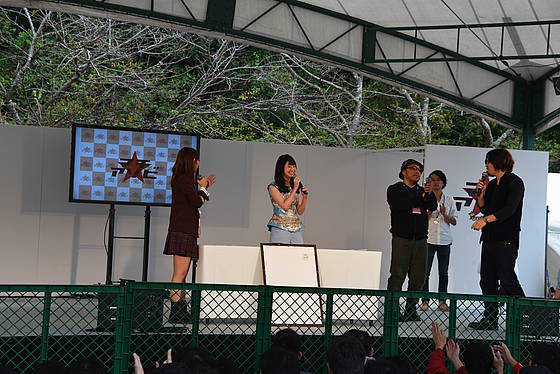 Mr. Yamashita was awarded the celebration on July 19th that she turned 20 years old.



What was framed was "Character set illustration that Yamashita Nanihai played so far" painted by Masato Nagamori of character design.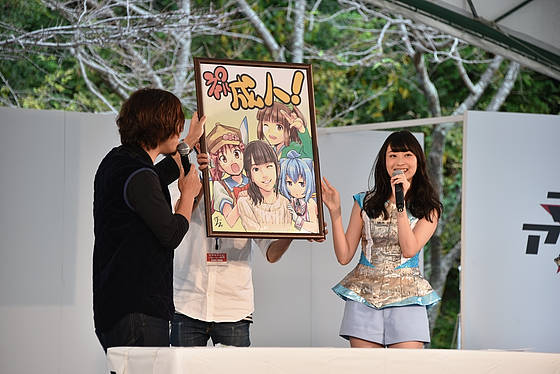 Because this alone is not a charity auction, Mr. Yamashita puts a signature on the spot on the illustration that only one point was prepared, and it is for the exhibition. In this auction, it was bidding for the maximum amount of 200,000 yen.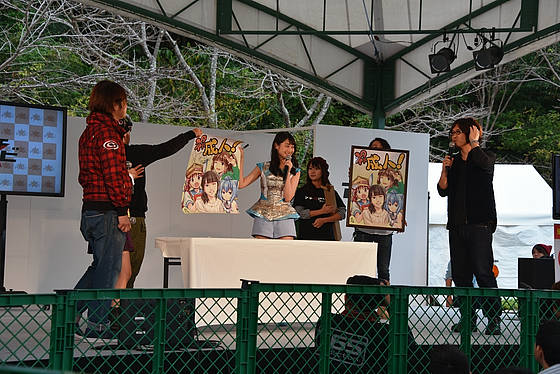 Day 3 The charity auction that took place from 10 o'clock so far started from the place where "Mr. Suzuketetto" which has appeared several times in this auction is bidding for 3000 yen. "Smile Shooter Study Set" (2500 yen), "Smile Shooter CD 8 pieces Set" (6000 yen), "Smile Shooter Outdoor Set" Continue.

Capcom "Cali ★ Assobi" T-shirt, Monster Hunter X'sShintaro KojimaProducer's sign & Airo illustration included: 30,000 yen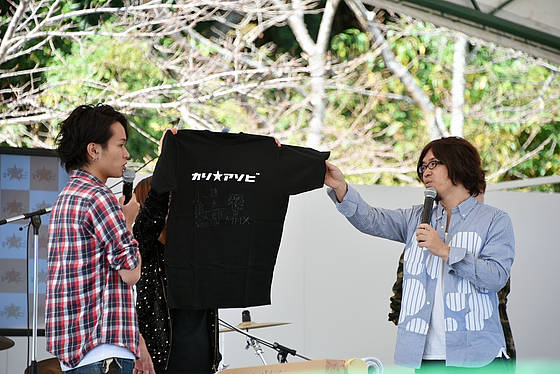 BS FujiJapachon wonderlandBanner: 85,000 yen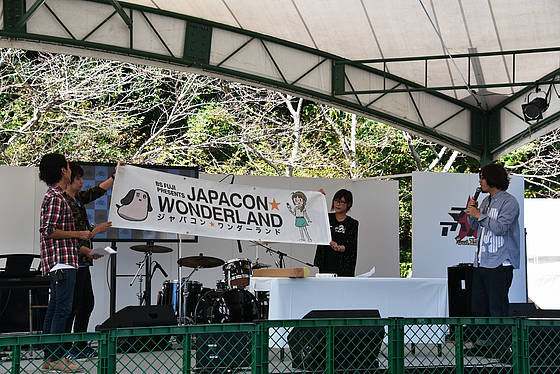 "Fate / stay night [Unlimited Blade Works]" BD-BOX privilege booklet color school Yude Suzuki signed with: 80,000 yen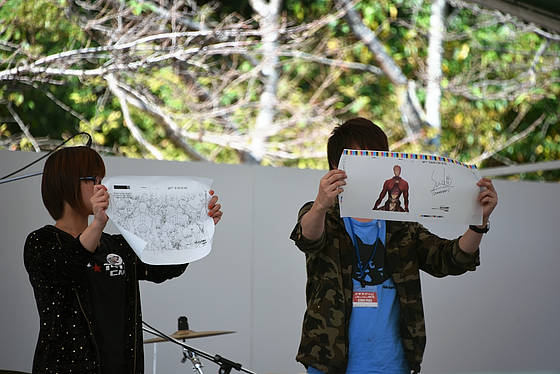 Theatrical Version Empty boundary Finish chapterClear poster color school Sudo Yukutoku signed with: 120,000 yen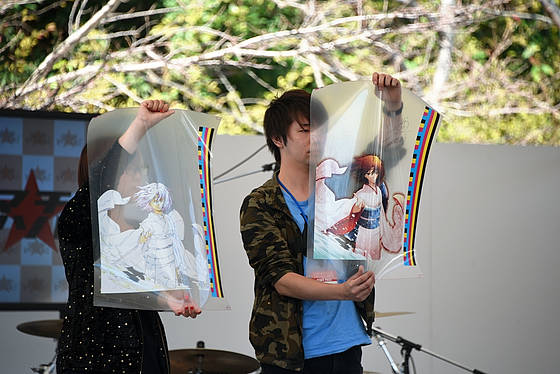 "Arpeggio in theatrical version - Ars Nova - Cadenza" Chihaya group image, Mr. Kazuyuki Kozu, role of Iona, Mai Fuchigami, Mr. Takao, Ai Munakura, Mr. Akemi Amumakura, Ms. Hirona, Mr. Yamamura, Mr. Conqueror, Mr. Yukana, Hyuga Roles, Mr. Saki Fujita, Role Kirisima, Mr. Yumi Uchiyama, Mr. Oribe Monk, Mr. Shinobu Matsumoto, Mr. Kohei Kashihara, Eiji Miyashita, Ms. Maki Hoshi, Mr. Yoshihiro Hosoe, Mr. M · A · O, Mr. Ayaka Fukuhara, Mr. Ayaka Fukuhara, Mr. Suzuko Mimori, Role of Nazi, Satomi Sato, Mr. Hiroshi Sato, Mr. Yumi Igarashi, Masashi Ryo, Ms. Rie Kugimiya, Mr. Yamato, Mai Nakahara, Shoji Chihaya, Joji Nakada , Poster with a lot of voice actors Autographed poster: 120,000 yen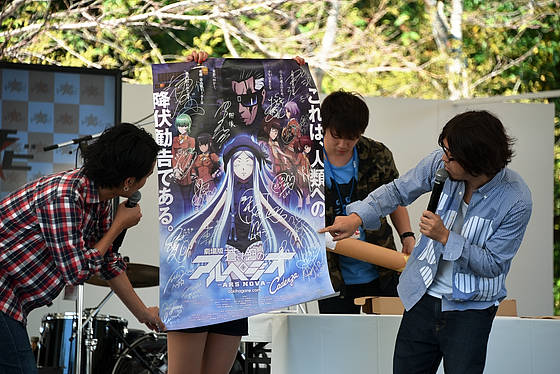 The last of this time is Gilgamesh colored paper by Tetsuhito Sato who served as a drawing director of "Fate / stay night [Unlimited Blade Works]" # 01, # 04, # 10, # 15, # 20, and # 23.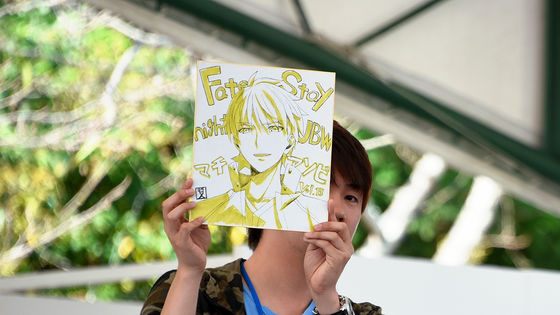 In the auction, after breakthrough 100,000 yen, the price rose by 50,000 yen unit, further two women bid by 100,000 yen unit, so it went to Janken where it became 600,000 yen. However, we saw a peaceful solution by two people talking on the stage.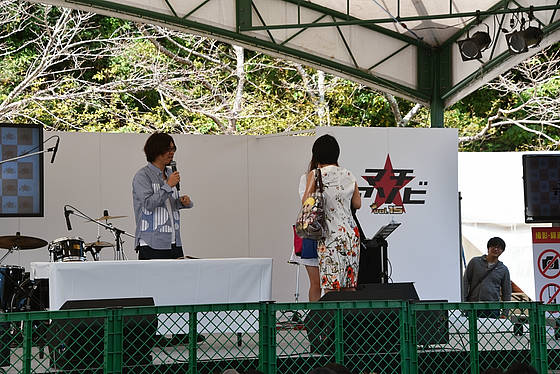 Machi ★ Asobi vol.15 The last charity auction was held at Shinchomachi East Park stage.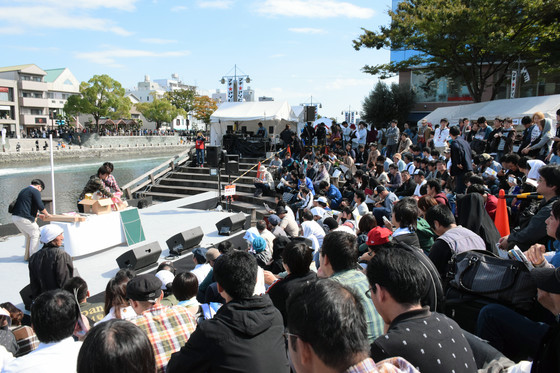 First of all, Mr. Kochi lady's mascot's sukuse set (plush toys, straps etc.) was bidding for 700 yen.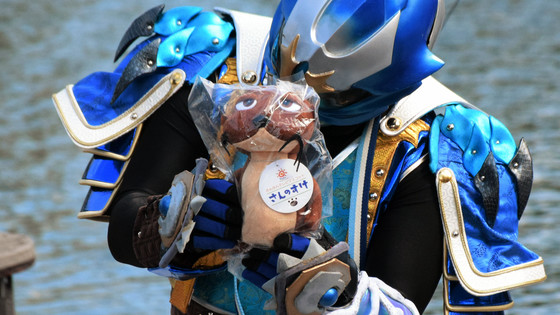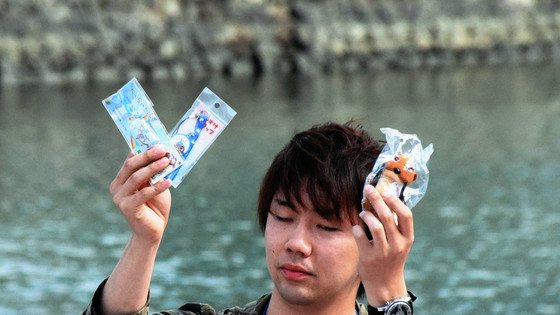 It is ok if you raise your hands like this and declare the price.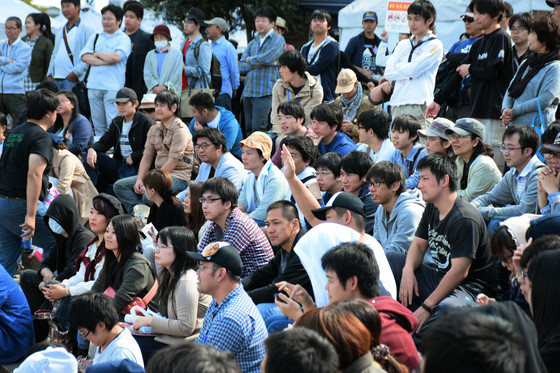 Next I came out with Smile ☆ Shooter's 8 CD set, bid 5000 yen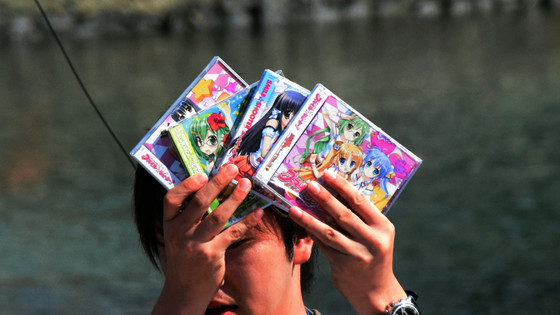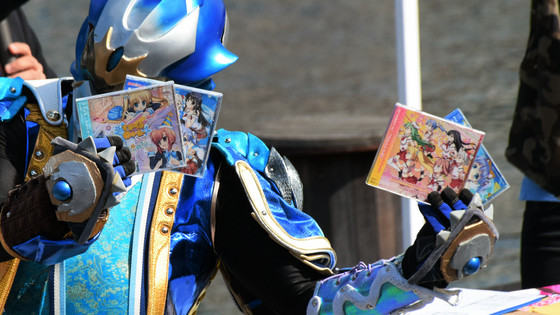 Smile ☆ Shooter Outing set: 1500 yen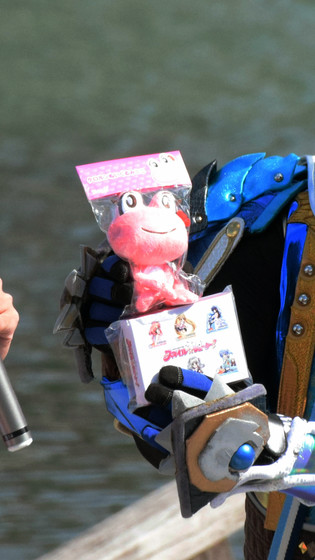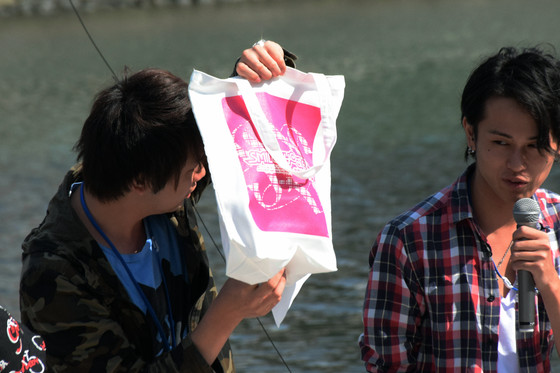 Kondo producer participates in the middle of a charity auction.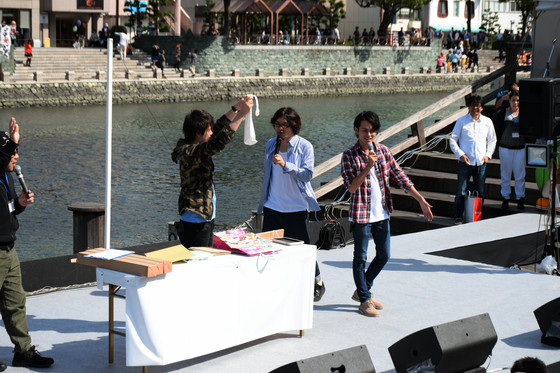 Smile ☆ Shooter study study set: 5000 yen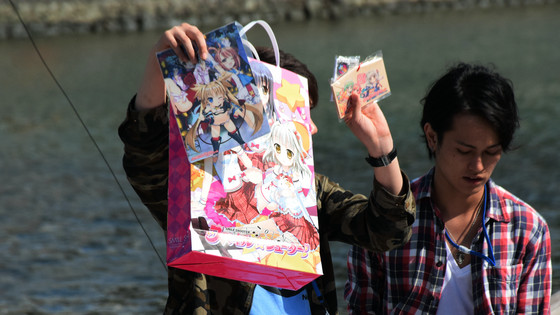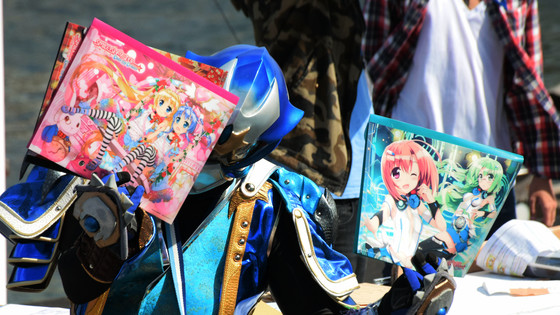 Guests are appearing again. Next we came from Space ☆ Dandy, Miaow & South Producer, and exhibited related goods of Bonds in the auction.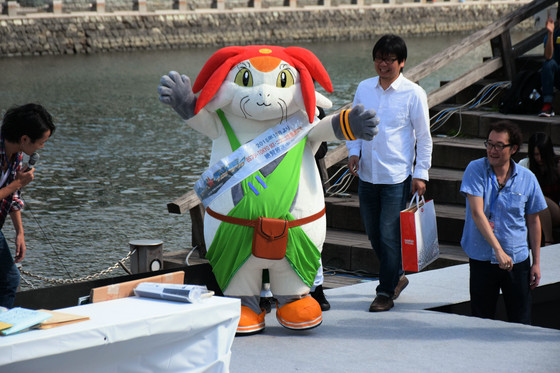 Miu dolls sold in North America signed by CV Yukino Hiroyuki & South Producer & Suwabe, Mr. Yoshino, Southern producer autographed set of scripts: 10,000 yen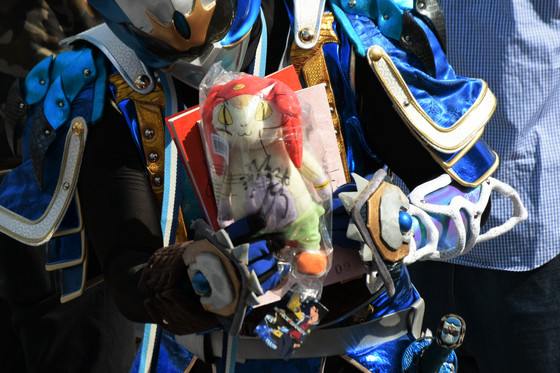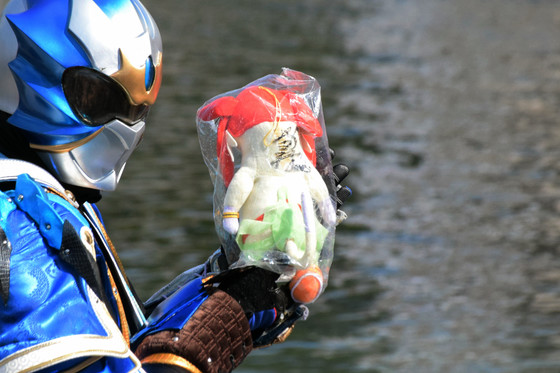 "Mr. Mizushima Director, South Producer, Michi Ishikawa, Mr. Uesaka Sumire 's signature" Concrete · Revolutio ~ Superman illusion ~ 1st episode script ": 36,000 yen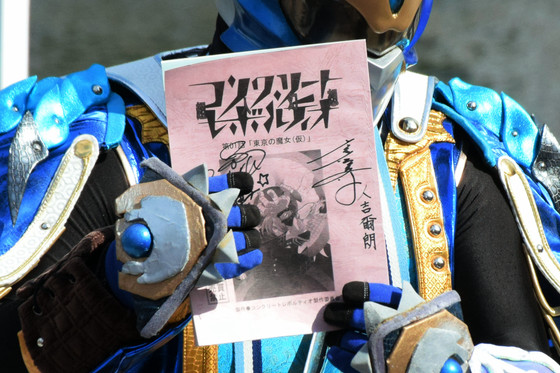 Illustrated on the back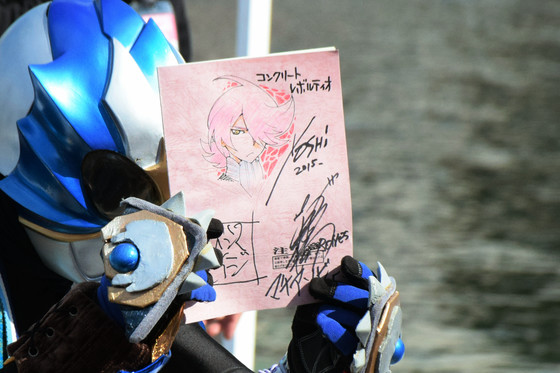 The first episode of "Noragami ARAGOTO": 15,000 yen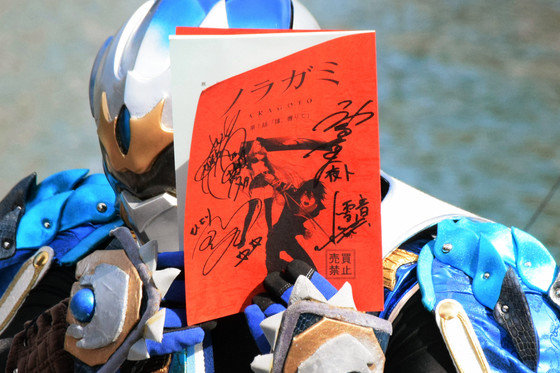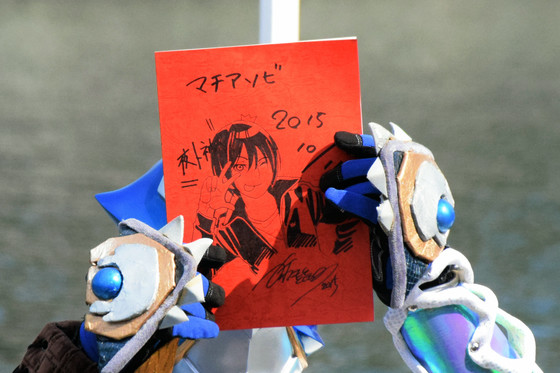 "Snow White of Red Hair" episode 1 script: 29,000 yen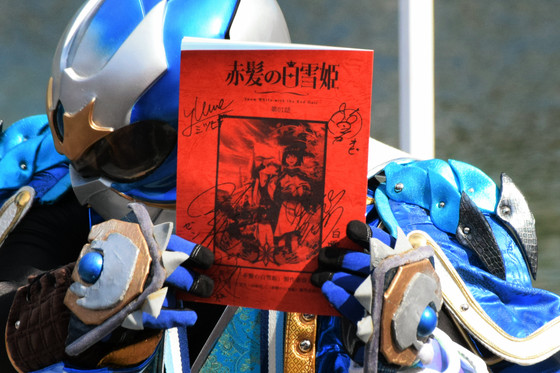 Besides signs of major casts, on the back side is an illustration of Kumiko Takahashi who was in charge of character design.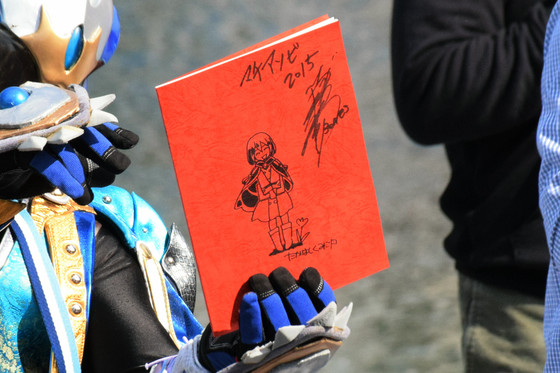 First episode script of "Blood Battle Front": 75,000 yen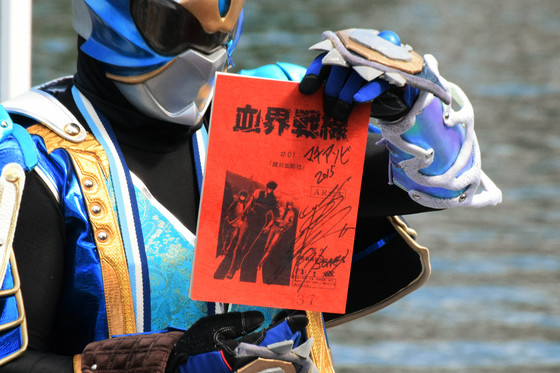 On the reverse side is an illustration of Leonardo & Sonic by character design Toshihiro Kawamoto.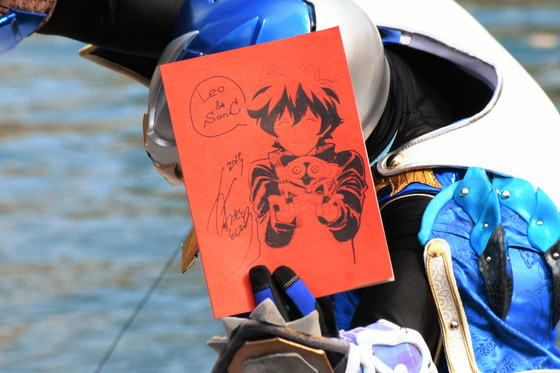 Subsequently, posters distributed to bookstores when deciding to animate "Danchigai": 9000 yen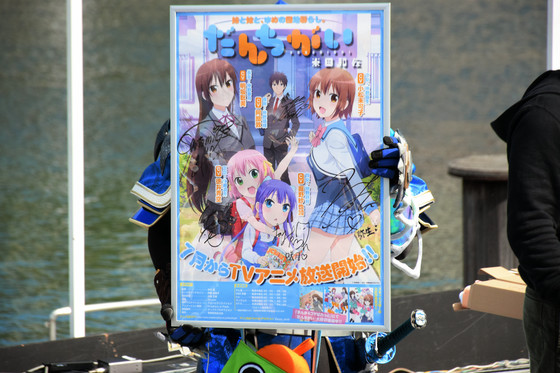 Fate / Zero-stay night Cafe · DINING 4th · final battle & 5th · starting tapestry: 30,000 yen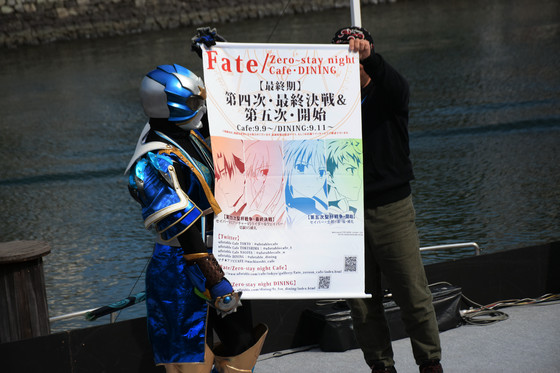 Fate / Zero-stay night Cafe · DINING 【Second Phase】 Tozaka Period Tapestry: 110,000 yen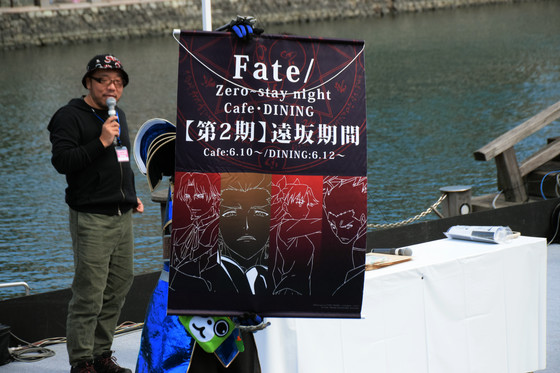 Next guests are Yuji Ehara and Marika Takano of the team "Oenro."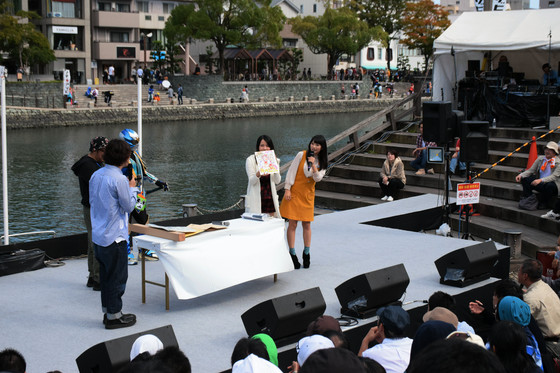 Illustration of "Oeno" & Yamashita Nanaimi Yuji Ehara Mr. Marika Takano signed. The illustration was so wonderful that I felt a waste of time to sign and I decided to sign the margin of the colored paper.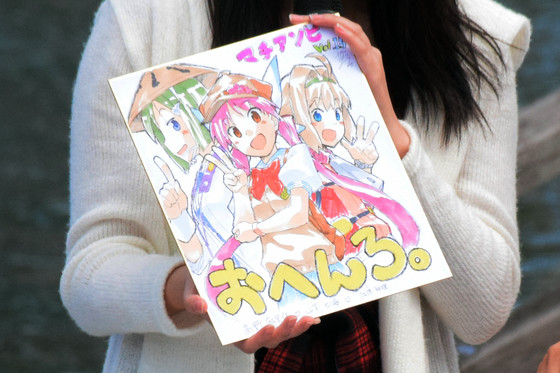 An expensive bid will pop out.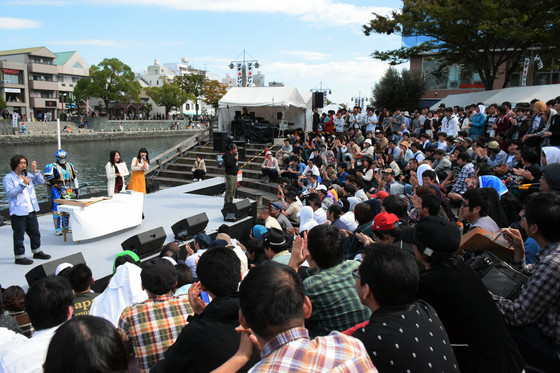 Eventually two crowds who bid for 500,000 yen or more will come out and we will make a direct confrontation on the stage.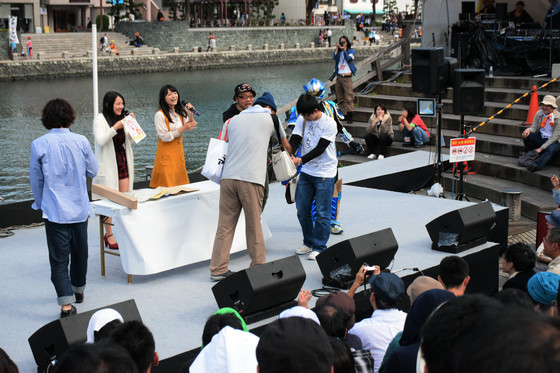 The game was held in a direction favorable, but in the end I got a match with one shot.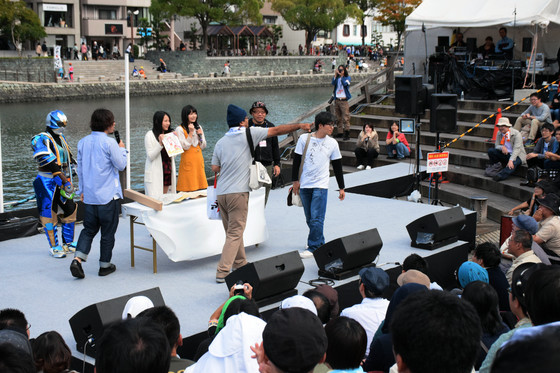 A shout of victory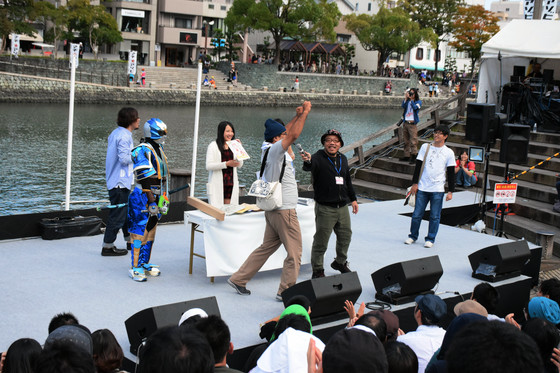 Haruna Lana signed tote bag: 16,000 yen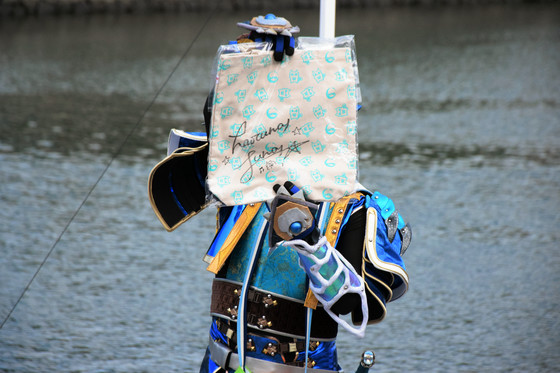 "Ninin transfers Shinobu" from Hayatocho no Hachi color school (with illustration by Character Design Atsushi Shibata): 8000 yen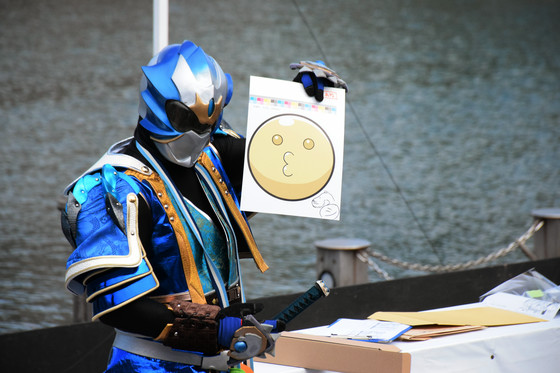 Color box of the original BOX for which UFO TABLE had sent at comic market 88: 30,000 yen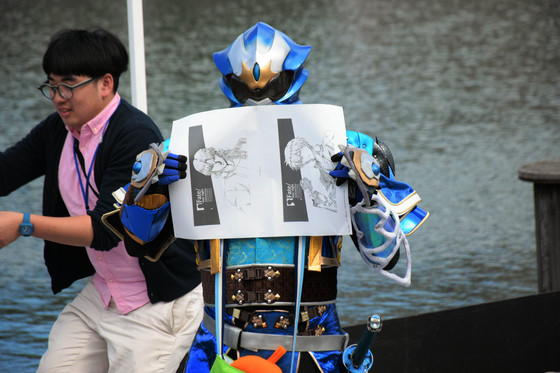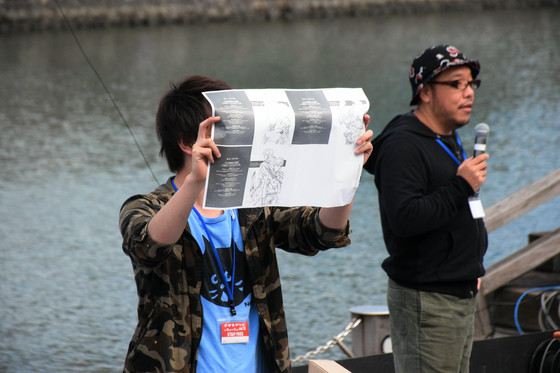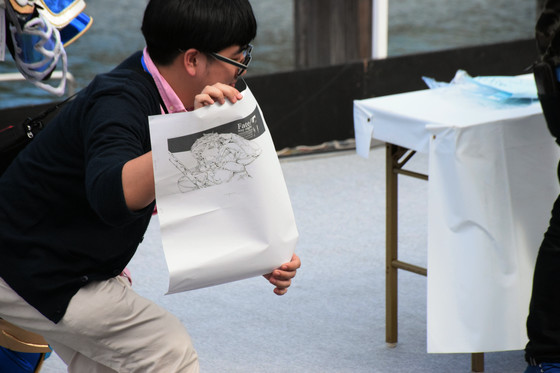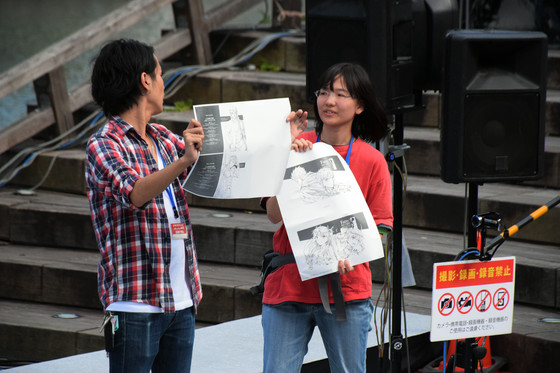 Signed postage of "Fate / kaleid liner Prisma Ilya Zwei Hertz!" Poster: 85,000 yen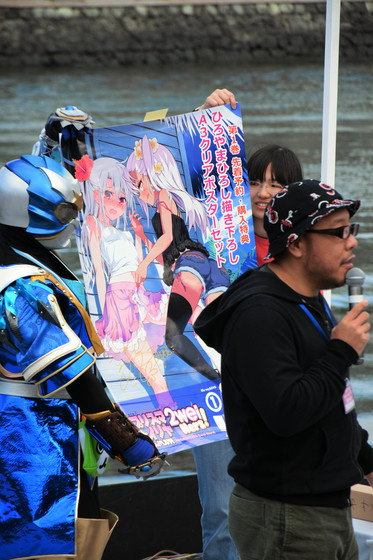 Anime store manager × Touhou Project setting document collection × 2: 5000 yen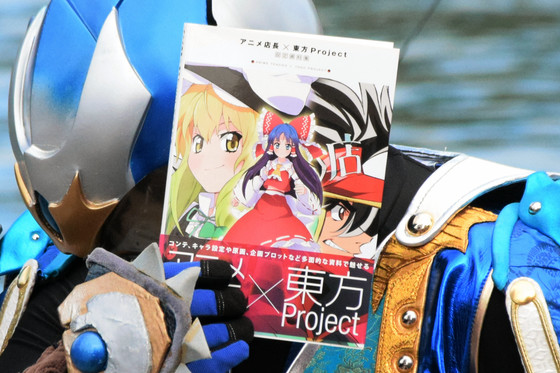 From "Fate / stay night [Unlimited Blade Works]", an illustration by Assassin by Takashi Kushihara of the production Colored paper: 250,000 yen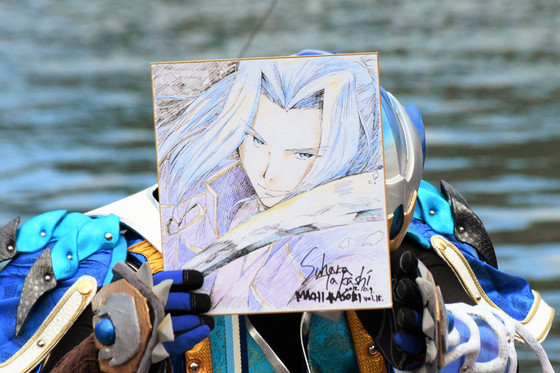 Also autographed by Toshiyuki Shirai who was in charge of directing in # 24 from "Fate / stay night [Unlimited Blade Works]" Author's signature colored paper: 300,000 yen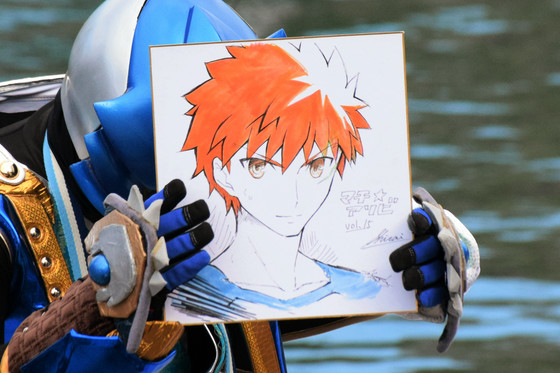 "Ninin transfers Shinobu" Illustrated colored paper: 50,000 yen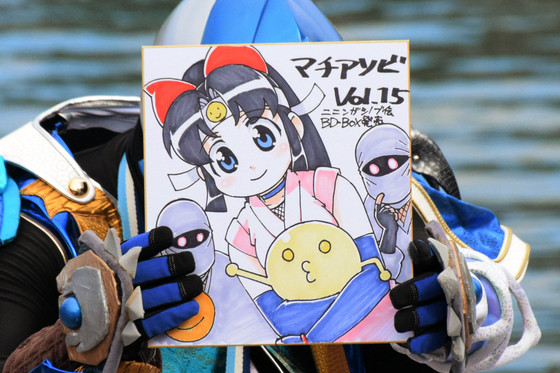 From "Fate / stay night [Unlimited Blade Works]", illustration of Girugamesh by character designer Yukinoru Sudo Colored paper: 200,000 yen