I can see original paintings, scripts, cast signs etc. of Gile "Yahari my youth Love comedes wrong. Continued" Mini exhibition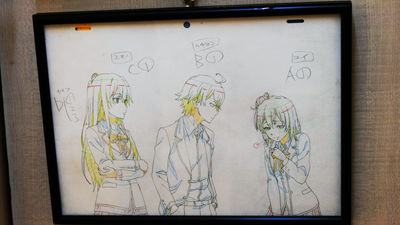 Tokushima stains an anime colorMachi ★ Asobi vol.15Climax run started on Saturday 10th October 2015. At Machi ★ Asobi there are plenty of talk events and other staff at the site involved in animation production and the voice of Cast's close up can be heard, but inside the animation original picture, script, sign etc can be seenAfter all my youth love comedy is wrong. ContinuingThere is also an event that you can relax and enjoy at your own pace like a mini exhibition.

"Yahara my youth love comedes are in error." Continued "Mini exhibition - Machi ★ Assoby
http://www.machiasobi.com/events/oregairu.html

The Mini Exhibition is in the Higashi Shinmachi shopping street. Signboard of "Marvelous" is a landmark.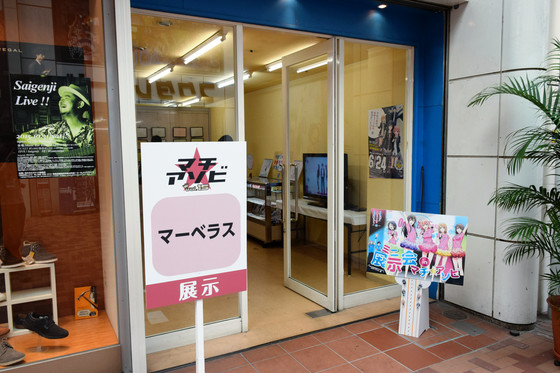 After all my youth love comedy is wrong. Continue Mini Exhibition in Machi ★ Asobi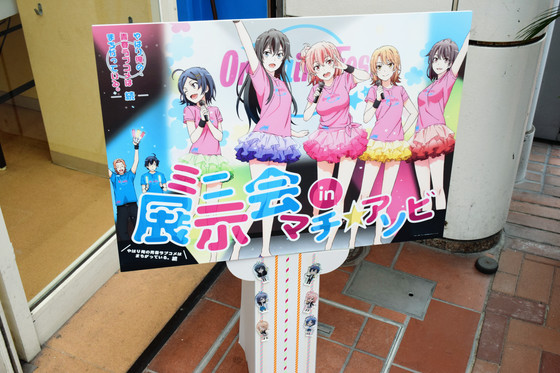 First of all it was stretched over the wallGirl Fes.Original illustration of. It seems to have been used at the same event held on Sunday, October 4, 2015.



Relative goods are slurred across from that.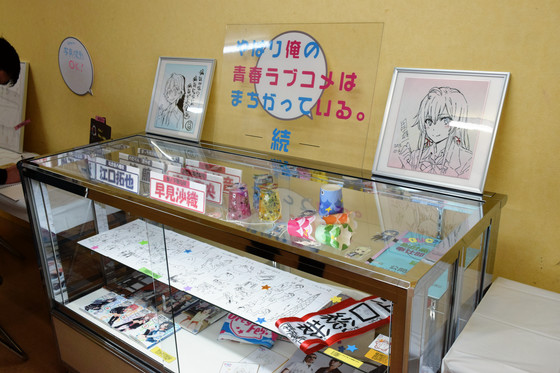 Yuichi Tanaka who was in charge of character design of the second term and Yukino Yukino 's illustration sign colored paper ... ...



This is also the autograph of Keiko Oikawa's signature colored paper in the second term. Name haiku that appeared in the second seventh episode? "Ill be sick? I'm not sick, I'm sick (ill)" with Atsuga Totsuka's illustration.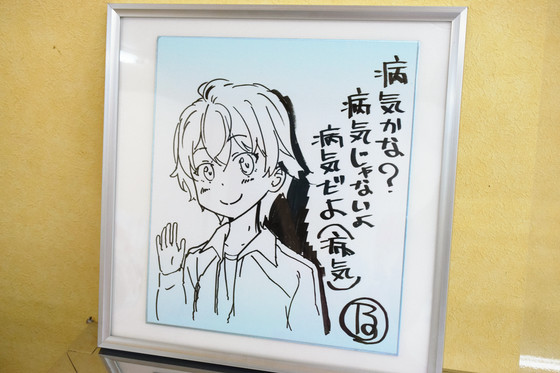 Script at the time of public recording of "Sobu High School Service Division Radio. Continuation", "Bobchon phone" that appeared on the radio, etc.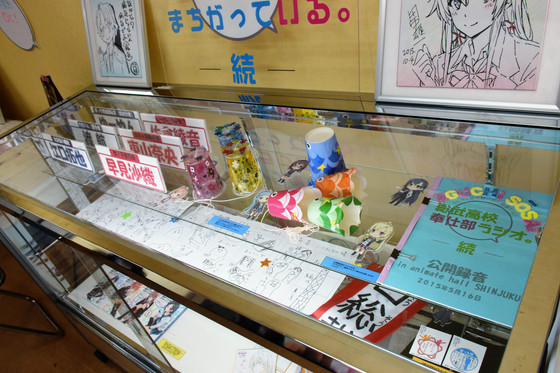 This is a 4-frame manga that Eguchi, who was waiting for duty all the time when casting ladies are recording radio, drew it to kill time. I feel something obsessive ... ....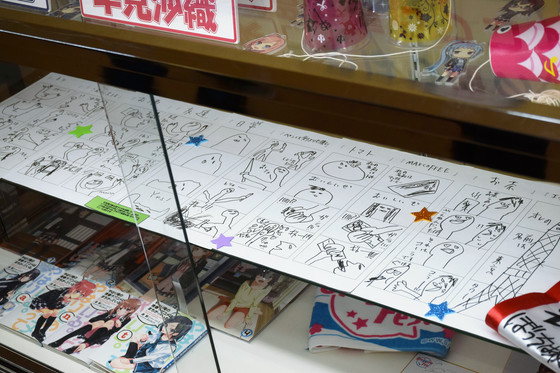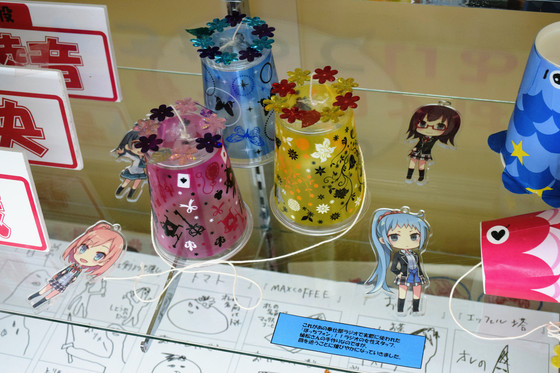 A sticker can get a letter read on the radio.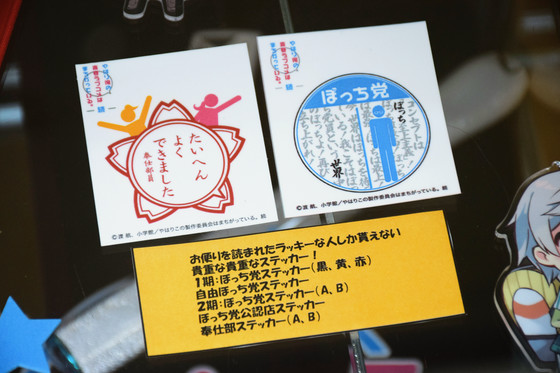 Goods sold at Gail Fes.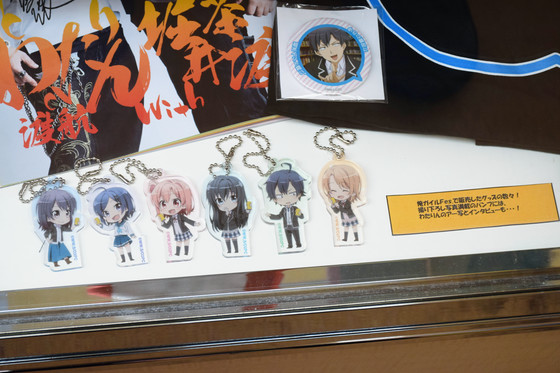 This is a novel written novel written by a traveling master who is attached to BD · DVD.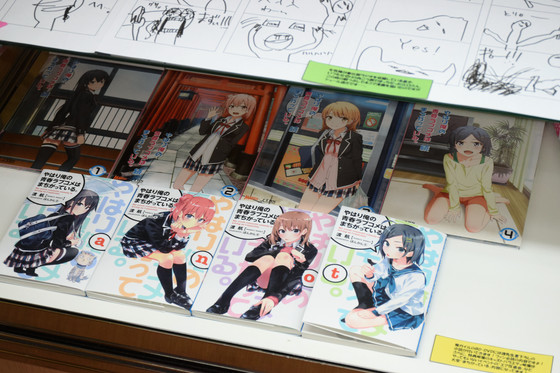 Furthermore, I found an original stuck on one wall.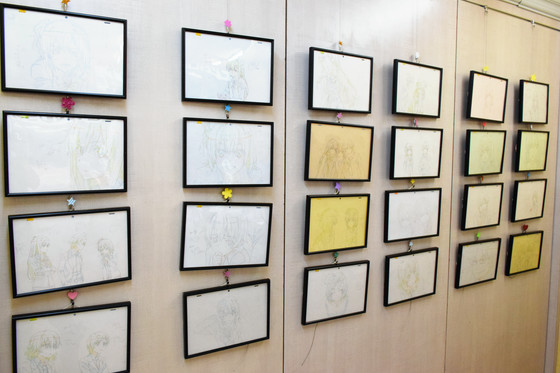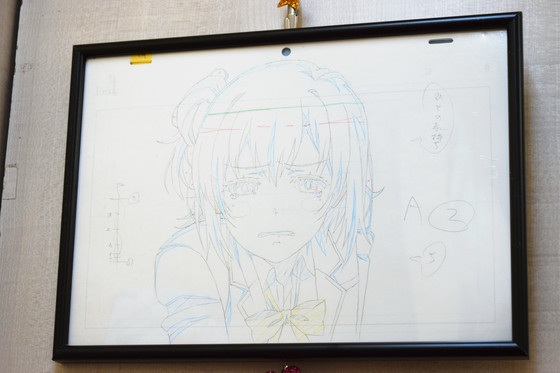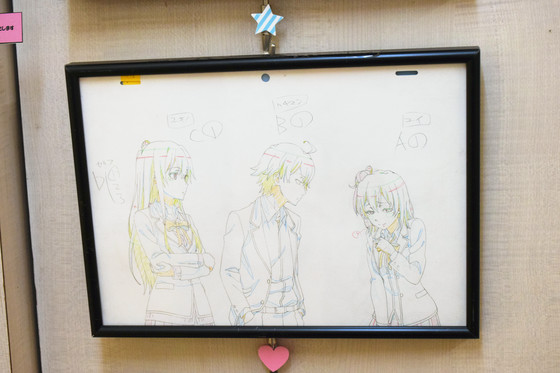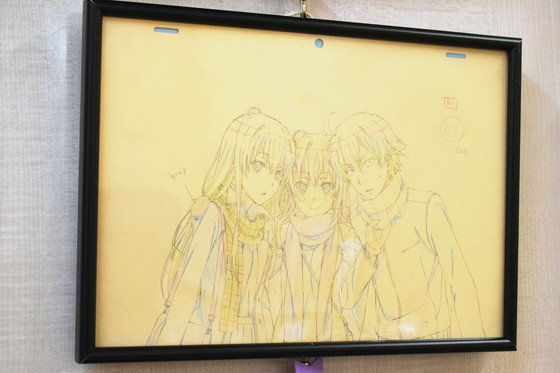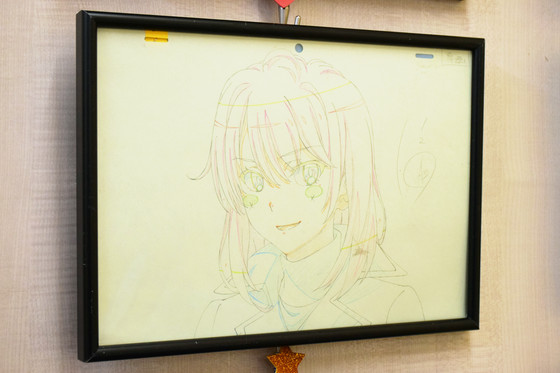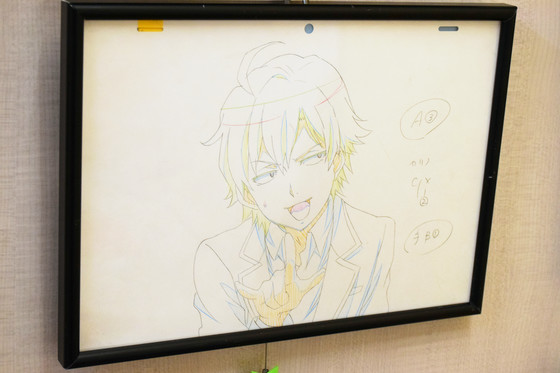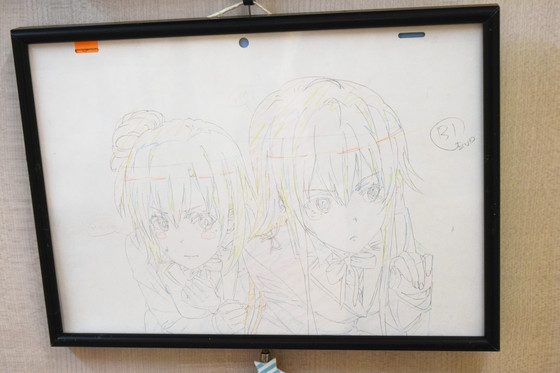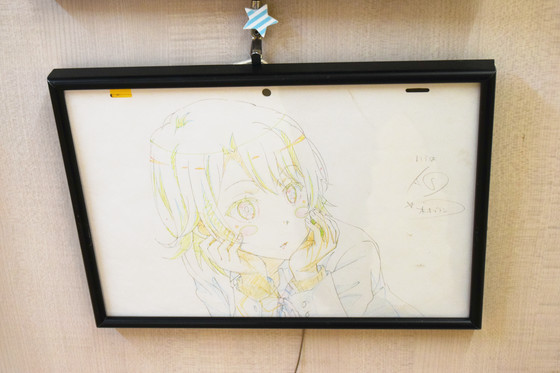 All these photos taken OK. With spoken words I've heard somewhere as "high point to high".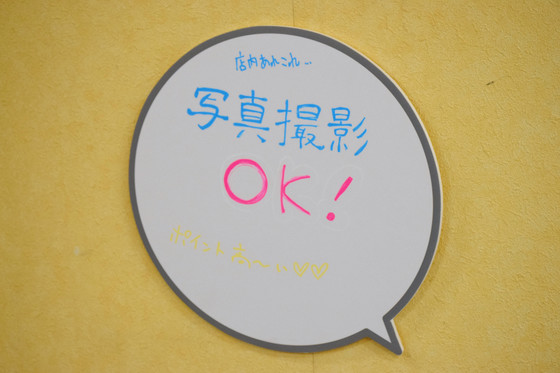 Furthermore, the original picture of the ending and the script, exchange note.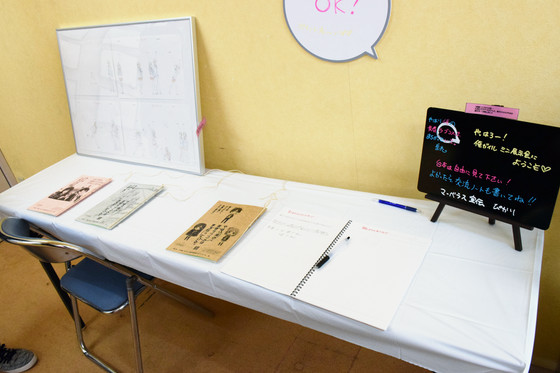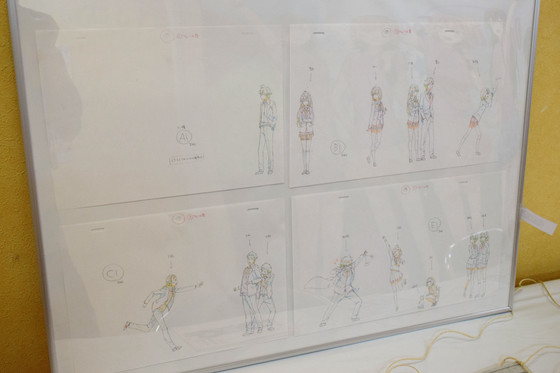 The cover of the script is like this.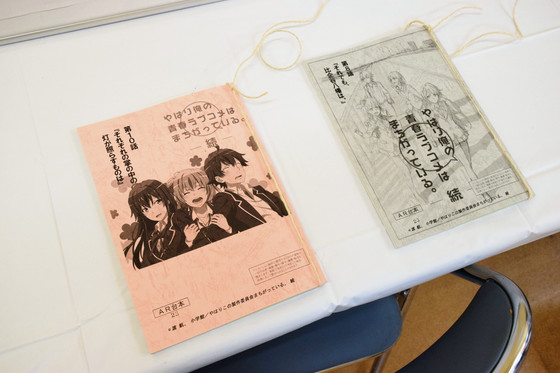 It was written that there were lots of "Pervert and turning" and "Ukeu".



A note that the Marvelous advertisement reacts to the comment written by the people who visited the exhibition. When I looked around with Tirari, I found a comment saying, "Thanks to reading Guile, I became able to think of people's feelings, and the game became stronger."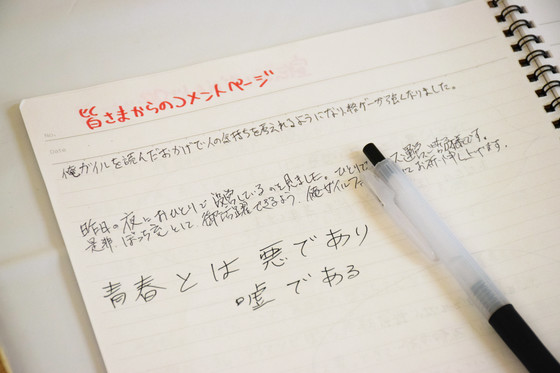 In addition, the mini exhibition is held in Higashi Shinmachi shopping street for 3 days from October 10 to 12, which is the climax run period of Machi ★ Asobi vol.15.