To celebrate the screening of the phantom movie "Chibikko Tom's Great Adventure" sound director Shigeo Osamu talks about the episode of the time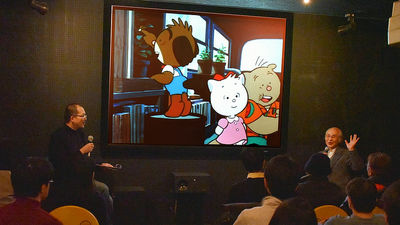 Director Ryutaro Nakamura who is known for "serial experiments lain" and "keno journey"The movie "Chibikko Tom's Great Adventure Tom's Rescue the Earth! Nakama" was completed for the first time in 1992 but it is not open to the public due to various circumstances, and it can be seen only in some screenings etc. It was converted into a visionary work ".

However, as a result of the work involved, the stakeholders somehow wanted to go out to the world, the movie theater in ShimokitazawaTollywoodof"Tri Wood Anime Festival in WinterAs a fourth work, a road show from Saturday, December 20 is realized. In commemoration of this, on Sunday, December 14 (Sunday)Shoji IwanamiA talk show on inviting Mr. Mr. san to the guest was held and a story of the story of the time and a story of the work which Mr. 斯波 was engaged was demonstrated.

Animation for the theatrical feature Chibikko Tom's Adventure Official Website - Ryutaro Nakamura's First Director Work
http://chibinekotom.com/

12/14 (Sunday) Shigeharu Iwanami sound director Talk event held decision: animation for feature film theater Chibeneko Tom's adventure official website
http://chibinekotom.com/news/17.html

Table of contents
· Relationship between Mr. 斯 波 and Director Ryutaro Nakamura
· About work of voice
· Music staff · Relationship with Kenji Kawai
· Acoustic director · Shigeharu Osamu's job

"Tollywood" in Shimokitazawa where the event was held is on the second floor of the clothes shop. It is a 5 minute walk from the station.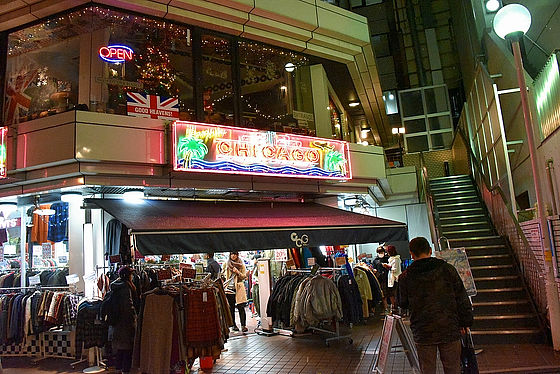 The event is held on the third "Winter Anime Festival", directed by Ishida YukusaThe blue sky of the sun"· Director Takakura Nakamura"ShinkansenIt was screening such as.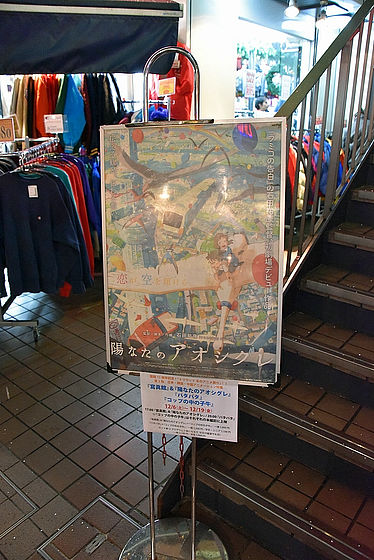 I went up the stairs, the restaurant in front and Triwood in the back. The other side of Triwood is another restaurant.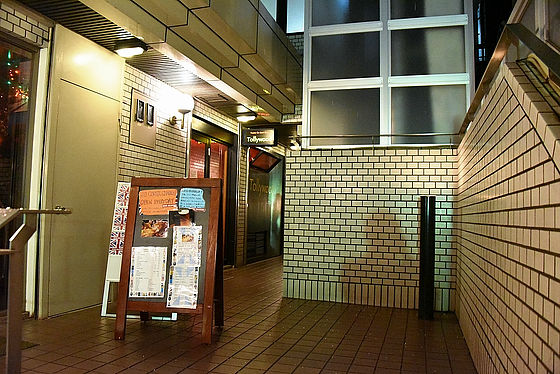 In the lobby there was a poster that was made at the time of film production and kept stored.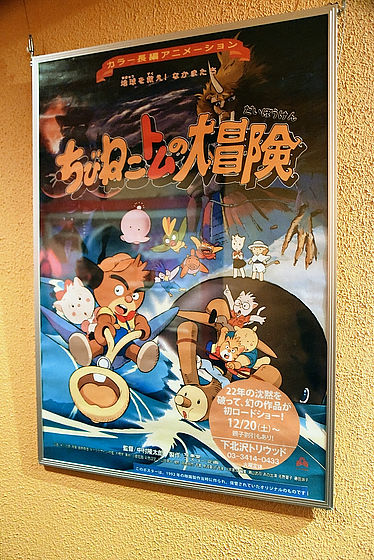 The event first saw the beginning of 'Chibikko Tom' for about 5 minutes, then the hostRyota FujitsuHe asked Mr. 斯波 to ask questions.

◆ Relationship between Mr. Soichi and Director Ryutaro Nakamura
Shigeharu Ito (hereinafter referred to as "Wave"):
I have retired from the site and it will be ten years already, so there is almost none to come out like this, and Urashima Taro at the scene of animation. Well, I can be seen as young as 10 to 15 years, but I was born in Showa 7. Originated from Shimokitazawa, I recall clearly that the incendiary bomb falled around here and extinguished my surroundings.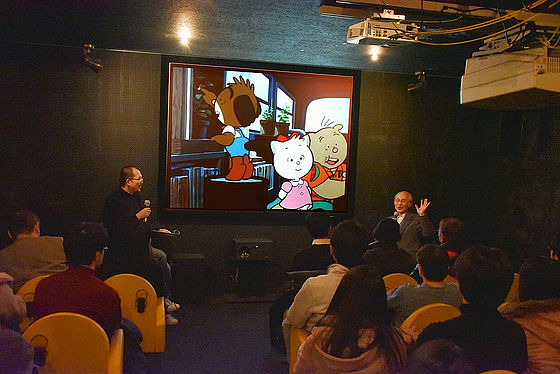 When I got this story this time, I thought I would like to decline. However, as I heard the story, it was decided that this work was released for the first time in 22 years, and I was surprised to learn that Ryutaro Nakamura passed away last year. Even from Mrs. Sugita 's girlfriend (who was the executive producer of the work), it was a movie made by many people with various thoughts, asking that the father made a lot of various things and made it I felt it again, I thought that somehow speaking would pray for Mr. Ryutaro's soul, so it came out like this.

Ryota Fujitsu (Fujitsu):
I would like to hear from a simple question, but did you first contact with Director Nakamura for this work?

Such wave:
The first OVA series of "Mobile Police Patlabor"So, I played the sound, but after he finished dubbing in the studio, he was doing a directing in one of them (the second episode "Long Shot")Oshii chanI got an introduction from. That is the first time.

Fujitsu:
Who was it like? Because I had no opportunity to interview Nakamura, I just leaked the story from everyone ... ....

Such wave:
It was quiet from the time I first met. It was my first impression that he was quiet and very gentle. I did not talk so much, but Patlabor was over, after that, I worked together with three. This "Chibikko tom" and "Biography of Guskovdori", And"Twin stars"is. It may be my feeling, but I think that it was those who had children's mind and children's eyes. I think that "Chibi-neko Tom" also was made with difficulty, with the child's gaze and heart as the foundation.

Fujitsu:
There is also a place which is familiar to "Biography of Gusukobudori".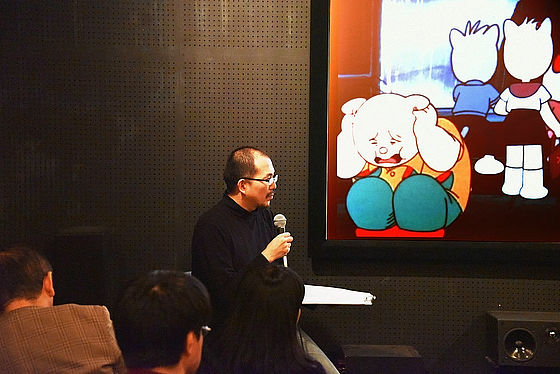 Such wave:
There are also things I can not tell you about Gusukobudori here. Although it was made into a movie in recent years, I still think that director Nakamura's wonderful thing is amazing.

Fujitsu:
Is not it impressive director among Mr. Inba?

Such wave:
Even though you are talking with me in three jobs, there is an impression that you not only talked about the meaning and emotion on the words, but also talked with the things behind it. I do not know what Ryutaro thinks, but I thought "I am a wonderful director."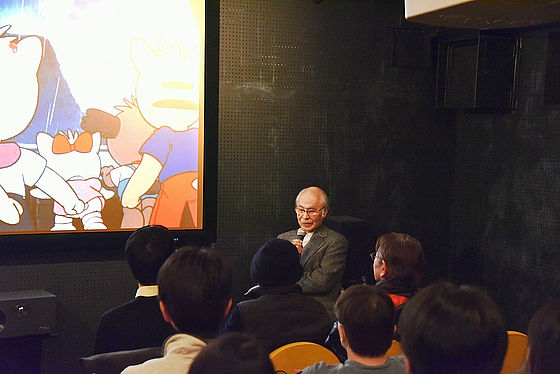 About work of voice
Fujitsu:
I would like to talk about the story about this work. The protagonist isYoshiko FujitaAlthough it is, how was the casting decided?

Such wave:
Well, well since it was long ago .... How did you cast it only a couple of things I only remembered 2 or 3, "Well, you did with these people ..." .... Everyone thinks I'm pretty much holding down my character.

Fujitsu:
Takayama Minami and Kanai Mika were in there and it was in the main cast even in the "Fun Moomin family" which was around this time, so I thought whether there was consistency.

Such wave:
It is not consistent in particular. I do not do much work with Yoshiko Fujita. Only one time ago (1980 broadcast "School of Love School of QuoreI did something, but I knew that it was a way to do anything with a range of acting, so I think that this work was also done. There is no opportunity after this ... .... Even someone who thinks "nice" does not work easily if there is no opportunity. For exampleKeiko TodaI have never done anything with Mr. Son.

Fujitsu:
It is surprising.

Such wave:
I did not have the chance. There are things that I can not make in time, such as schedule and others.

Fujitsu:
Nozawa MasakoMr.,Minami TakayamaMr.,Sakamoto ChinatsuThere are plenty of names for those who can handle the role of a boy.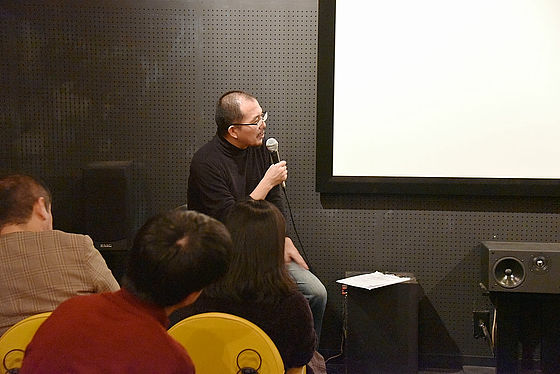 Such wave:
To play a boy role is the most difficult, because everyone is a woman. Being conscious of being "a boy", do not push yourself but bring it closer to how the voice of the boy is raised, to have the dialogue done naturally without making it. This is the most difficult for girls to play boy 's play. I think that there were not many people who could do it properly.

Fujitsu:
With luxurious casting,Atsuo OtsukaIs in charge of God (Leonis). How was the balance between children and others considered?

Such wave:
Because we consider casting as thought to be balanced against the scenario and the impression received from seeing the film at that time, proportion is decided as a percentage when it goes well. When a newcomer comes out in the place close to the protagonist, it is said to arrange a person who can play with the same kind of feeling as a real actor even if he is said to be voice actor of dubbing or animation with technology around it It is the most important thing. So there was a feeling that the whole balance was able to be taken and good one was made.

Fujitsu:
Do you remember the state of the dubbing at that time? It was rather smooth.

Such wave:
As for this, I think that it was probably because it was at that time that I recorded it in one day. For example, if there are 1 or 4 year broadcasts in a regular work, they have various episodes, but honestly I do not remember about the dubbing of this work.

Fujitsu:
I think Mr. Takayama Minami who named the name is one of those who is favorite casted by Mr. Inba.

Such wave:
I agree. Mr. Takayama Minatomi is doing a variety of roles, but I remember that I got a special role. Broadcast by NHK "Anime Secret GardenSo, it was delicious if Minatomi got a girl who was a disease! It was superb. That is not well known, is not it?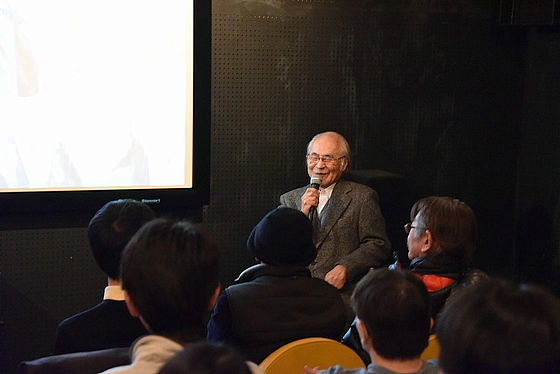 Fujitsu:
It is a little different from the image of Ms. Takayama who the world thinks.

Such wave:
Yes, if you do a good job differently from the fixed image that "Takayama Minami is said like this," it can not be answered here. "Oh yeah, that's OK! That's right!" I am very happy.

Fujitsu:
It is the real pleasure of sound director.

Such wave:
It may be (laugh) That's why, I'm very happy to feel that the newcomer gradually gets better with respect to the role. I am hereChiba-chanThat's exactly right (lol), Throwing in things "strike!" In the place I got indebted.

Chiba Shigeru (hereinafter referred to as Chiba):
No no no (laugh)

Such wave:
"Nils' magical journeyIt's time such as.

Chiba:
Nils,Kenichi OgataIt was a role I was hanging with.

Such wave:
There is a thought that the two people were lightly multiplied, making almost a perfect character. It was funny. That's the most pleasing thing for us.

Fujitsu:
If it is a newcomer, it comes out as a monkey's role after thisKamihei YamaguchiMr.Ranma 1/2You are playing the leading role in ne. I think that it is about to be around the production of this movie.

Such wave:
Kappei is a work of Studio Ghibli, "Kiki's Delivery Service"Playing the dragonfly role, it is fun playing with a strange voice, it is a fact that I was in my mind as if I had a chance. When it was "Ranma" there were many (bitter smile), it was in a budgetary era. It was becoming clear that it was impossible to fit within the budget absolutely in the casting like the past, so the newcomer is not high in the rank of Galla, so somehow I can do it with a rookie as a rookie, I was asked to do it with the idea that surrounded people with technology. At first there was a hard work ... ... Even if it was your first job, if you have a little basis as an actor, it will be okay with 10 to 12 sessions.

Fujitsu:
The shape will be completed,

Such wave:
I will not go that way twice. So, until about the first 10 broadcast stations there is a paper saying, "That guy's useless," but if it goes beyond one course, the content will be "nice". It was that kind of era.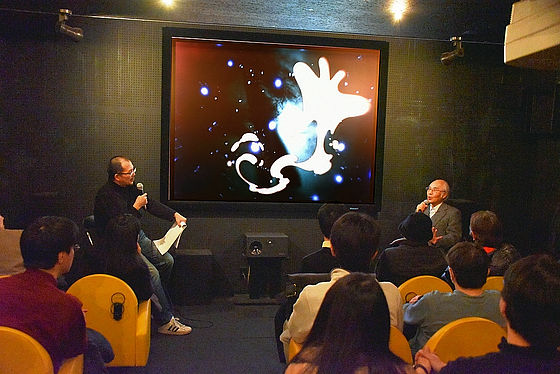 Fujitsu:
Between that ten, Mr. Owa will hopper as a sound director and give guidance.

Such wave:
I wonder what he was doing? (Lol)

Fujitsu:
I have heard the story that Mr. Owa is strictly required by the actor.

Such wave:
How is Chiba?

Chiba:
He was so affectionate that Mr. Miwa himself was also acting, so I gently taught him (lol)

Such wave:
When I asked, it is completely divided into a person who was "very strict" and a person who was "very tender". I'm telling you a lot when I thought "ahhh" a bit. However, some actors shrink when it is a tough way of speaking, others have hesitantly corrected, and it depends on the personality of the actor and the thing he has. It is useless to always make a similar request on a one-sided basis. Because each actor has personality, if you continue to advise that "It is better for you to say this in this situation" by catching there, it will get better and better.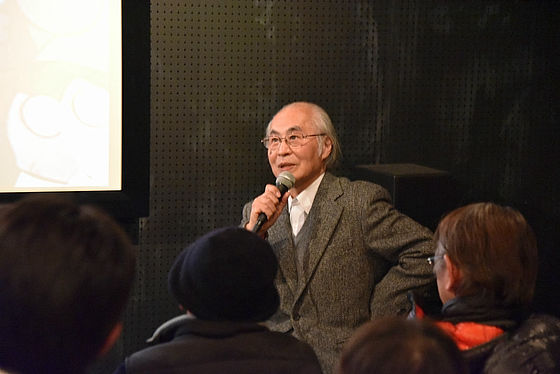 Fujitsu:
I will do it after drawing on the feelings of the actor.

Such wave:
Of course, that is hard, but (laughs) I got a glimpse now, but I used to play a lot in the past. At that time, I was in the director's department, but there was something I was saying "You, trying to do it" at one point, there was no one who would be a leading actor in the stage, the experience at that time was very useful. At that time, in the early 1950s, it is a life without eating or eating. Just NHK started dubbing. While listening to the original sound at commercial service, NHK says, "It is not possible to make such a way, it will be pulled by the original language", without listening to the original sound "If you do not make a role from inside, you should not make a role from inside It was a route called "It is." I think that this work was 1750 yen even for the cheapest one. It was so attractive that if the director was going anyway regardless of whether it was directing department, the director came and gave me a job. There is only one word but the program at that time ... ... the name does not come out, I'm sorry (overseas drama NHK broadcasted in 1960 "Hilarious Nelson"). The protagonist isSekine NobuakiMr. and his father roleNational Theater CompanyAffiliationHideji OtakiIt was. Mr. Otaki has never done Atelecco and it puts big move in front of the microphone so "Oh, it will come off and get out".

Fujitsu:
It will be off (lol)

Such wave:
But even if I look at it behind it, it can not be funny to laugh (laugh) So, because I end up so quickly with a single word, I will go back to the director " Please let me see you, "he asked me to see the other side. At this time, you learned the procedure "Oh yeah, you do record like this". The theater company (theatrical freedom theater) has done about 10 years and the name still ceases glaringly in the history of the new theater, but there is also a disagreement between the direction of my senior's director and the leader's opinion, collapsing I got it. At that time, the theater companyNHK Tokyo Broadcasting Theater CompanyI was a 1st grader.Koyama GenkiI got it. Mr. OzamaMichiko KatoI am the first student with something, but do you know anything by name alone?

Fujitsu:
Your hands are rising as you know several people.

Such wave:
From this person I was told that "I have a production that is doing a dub, so I'll introduce it." Then, I went to a dubbed production to start working part-time in the way I was lucky, the company was small and my debt increased steadily, I had to do my job and I could not get out of the company (laugh) But there is a place that I could do because I knew what kind of work is.

Fujitsu:
Did you experience theater after you got a theater experience?

Such wave:
Whether it is a voice actor or not, the basis of acting is exactly the same, so I think that I was very helpful there.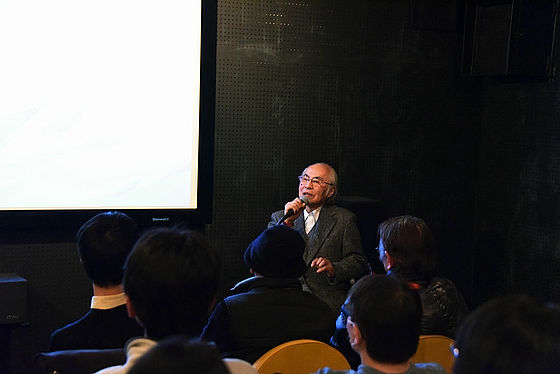 ◆ Relationship with music Kenji Kawai
Fujitsu:
Up to this point I've been visiting the center of the actor, but this work is musicKenji KawaiI am in charge. I think that he is deeply involved with Mr. Kawai, but the first meeting is "Red glassesIs it time?

Such wave:
Kawai's first time to know Mr. Kawai was an assistantAko AsamiIt is time to ask from a woman named. It is a child who I thought would be a good director, but "Yuji MitsuyaI went to see Ms.'s play, and the theater was very good. When I looked at the name, no matter who, "Kenji Kawai" was the person. " At that time, we were in charge of several works, not now but there was something we were left to do with music as an acoustic director. At one point, when someone thought that there was a new person with music, I remembered Mr. Kawai and met and tried doing it. I do not remember whether or not the work was on air, but it was very good if I made it.

Fujitsu:
Hmph.

Such wave:
When you listen to the story, you are a person who has done a band by yourself. So, it makes songs very freely. Cherishing what kind of image the director has in the work and making music based there. So I had them do it even with "red glasses". There is a hero just here (lol)

Fujitsu:
That story is also tightly filled inside.

Such wave:
Anyway, I did not mean to film at first. "Urusei YatsuraThanks to Chiba 's role as eyeglasses, "Mr. Oshii did not even think about it, it has increased its presence abruptly. I was planning to know that Chiba's fun is not a floating thing, but I am doing a leaping act at the point where I joined from the root, so I would like to make a CD drama with Chiba as the hero As I thought, when Oshii's work got less when "Urusei Yatsura" was over, I asked "Please cooperate Oshii, please make a plan". Then it started, but the stickiness of that person is incredible (laugh), while I was doing something, I was going to do it with the image "Let's do it at 16 mm", while I was doing "After all 35 mm".

(Venue lol)

Fujitsu:
The talk got bigger (lol)

Such wave:
Yes (laugh) But this is also a wonderful thing, because I have a firm stuff that I want to make. There are things about how many people were accepted at that time, but Mr. Fujitsu wrote a wonderful sentence about that, did not he? I read it.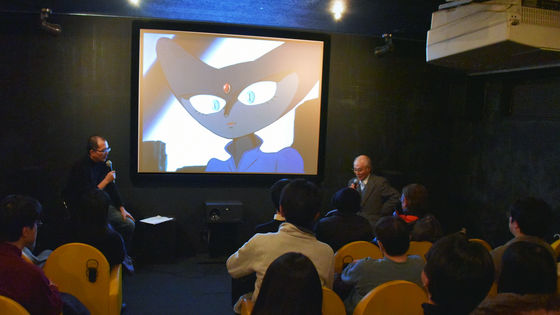 Fujitsu:
No problem.

Such wave:
They are few people, but those who enter the people are those who make tremendous films. At that time, thinking who to make music, this is Kawai-san after all. It will be great if you do it with that. You will be very attracted to the subject? As long as there is no music saying "red glasses", I'm going to sleep (lol)

(Venue lol)

Such wave:
While involving the audience, Oshii will make up a unique world of mixed falsehood. After the work is done, it is actually FrenchCannes Film FestivalThere was a story saying to go out.

Fujitsu:
On the other day's revival screening, there was a French subtitle version for that. Although it was screening at Kineka Omori, I heard that it is "prints he says" (laugh)

Such wave:
Shinozawa HideoBecause, Mr. Ohashi Masuzumi moderator "Quiz DerbyThere is a professor who was on the program called "French, but because he is fluent in French, he may go to Cannes, so please go ahead and go home and have a narration. Wow, I miss that! I definitely want to see it.

Fujitsu:
Then Mr. Kawai says that Mr. 波 が is kept in mind, he said that he was able to say "Chibikko".

Such wave:
Well, I think so.

Fujitsu:
Because Mr. Kawai has a range, even if it is a child movie thing can be asked with confidence.

Such wave:
I did various things in different directions, so I did not know if it would fit or not. Because there is freedom among Mr. Kawai, you certainly have craftsmanship techniques that will do whatever you like.

◆ Acoustic director · Shigeharu Osamu's job
Fujitsu:
Screening of works is continuing behind the scenes we are talking about from the previous time, have you liked the scene?

Such wave:
It was interesting even after entering inside but the part I was interesting was the beginning part. Five to six children of cats are excited at the summer vacation and go to the secret base. I am really looking forward to the adventure starting from tomorrow, and I am excited despite having a bad team. I love that kind of place. As a movie, there are some message-like places afterwards, and it's interesting, but I like the introduction section. It seems that there was a place where you wanted to clearly show each character's division in this opening part.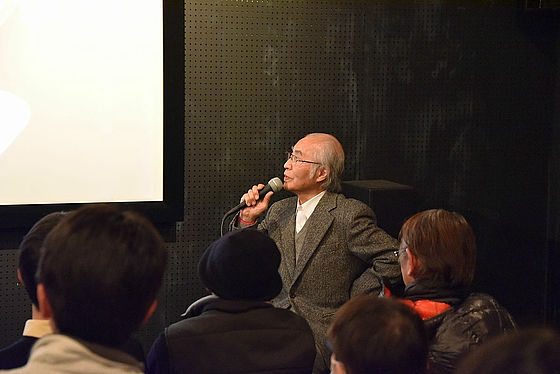 Fujitsu:
It is striking that I was impressed by the sound that there was a "scene made by subtraction", in which music and SE disappeared in the town in the sea. There is also a foreshading nuance for some kind of punch line.

Such wave:
Yes, I think that it is better not to specifically mention it here. It is truly.

Fujitsu:
No, it was so impressive. Once again, when doing acoustic supervision of a feature film, how can you proceed with the whole thing considered? Will it be decided whether this is mountain or Heso?

Such wave:
I do not do that sort of thing. Read the scenario for the first time, read the completed storyboard, look at the character, read the whole thing or say "This is what the director wants to tell the audience" will try to catch concretely. Casting then begins and other things start, and we will compose it. When thinking "This is a mountain" for the first time, thinking that it will not come out of the contents, but rather will add from the top and make it. Therefore, I think that there were not so many among them.

Fujitsu:
Is it director Nakamura work, the things the director claims is clearly visible?

Such wave:
Not only Mr. Nakamura but Miyazaki and Mr. Oshii so ... .... It's strange, I accompany Mr. Miyazaki's first director, Mr. Oshii and Ms. Nakamura are also doing. Something, I think whether there is a common item.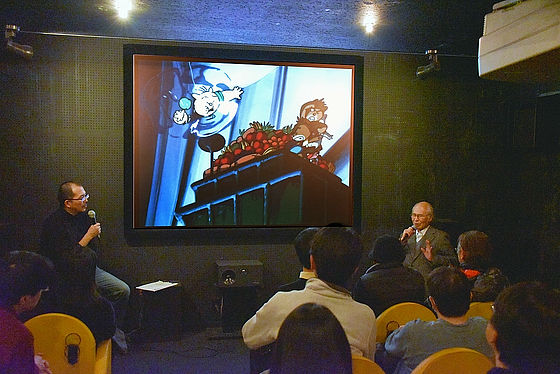 Fujitsu:
Looking back, is there anything like this because it is the first director's work? Although he says, "It is all included in the first director's work."

Such wave:
There is. For example, Mr. MiyazakiFuture boys Conan, In that 26 series of series, after a while "The wind risesI feel very much that everything is in it. Mr. Miyazaki himself may not say that it is, but it is funny. Everything is enclosed, is not it?

Fujitsu:
Is Nakamura's likeliness appearing in "Chibikko Tom" as well?

Such wave:
Well ... Well, at the same time I have a way of living after becoming an adult, I think that Ryutaro had a child's eyes and mind for a while in myself. There are people who can do it if you do your best, but Ryutaro had both of them naturally without trying hard. I think that such people are few. For me it was such a person.

Fujitsu:
Just like having a child's heart as it is.

Such wave:
That's right. Therefore, I think that you can feel various things when you are conscious of such things when you see it.

staff:
Actually, the performers are visiting today. Professor's roleShioya TsubasaMr. is.

Such wave:
Oh no ... .... Shioya-kun, I got old (laugh)

(Venue lol)

Fujitsu:
How about going over it now?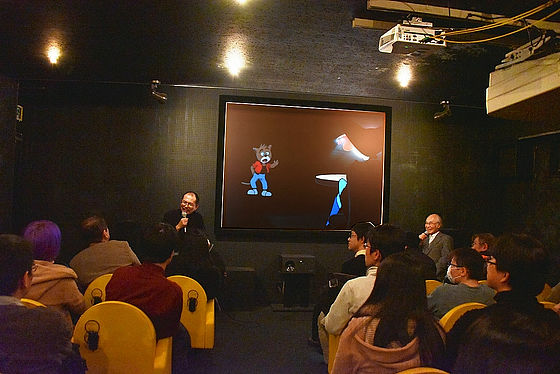 Shioya Tsubasa:
When I saw this story from Mr. Inba, when I looked at it like this, I did not think that he was talking at the beginning (laughs) About 22 years ago ... is not that brother? (Note: My older brother is known as a demonic bowKozo ShioyaMr.)

Fujitsu:
Have you been surprised by yourself?

Shioya Tsubasa:
Because it is what I learned from my seniors like "The trick for this job to forget". Since I am ashamed, I have never looked back on my work, so it was nice to come.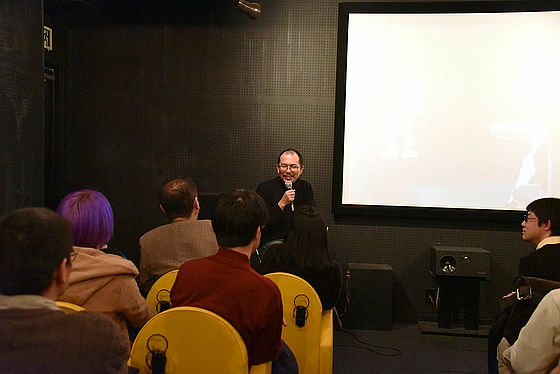 (Venue lol)

Besides, I could not come on this day unfortunatelyYuko KobayashiMr.,KanakaAlso received a message from Masako Nozawa and Ms. Kappei YamaguchiYasuyo KurataThere was reading aloud by Ms.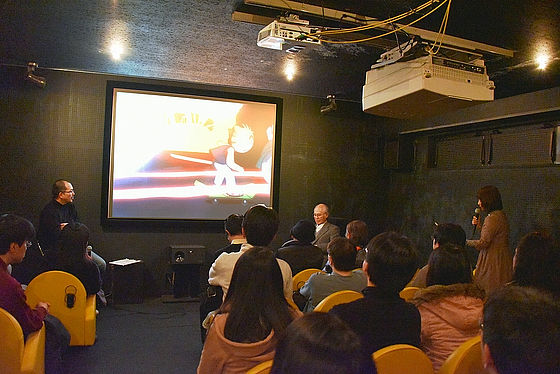 Fujitsu:
So, I'd like to ask if there is a message etc. that "Chibi - neko Tom" takes place again at the movie theater as it is a good place to have a message and have a good time.

Such wave:
That's right ...... I can not say such a thing to me very much, but today it is an election. Results are coming soon. The content is predictable within me and I think there is no mistake.

When I see everyday news, I feel that the weather is drastically changing compared to 20 years ago, 30 years ago, there is an earthquake, the condition of the earth is getting worse. In addition to that, domestic situation ...... At least I have a war experience and live in places where there is no grain of rice, I feel that the coming 4 years is really terrible. This may not be obvious. I know it for those of our generation. The thing 70 years ago will gradually be forgotten in the world. There was a time when the economy improved and everyone lived happily, but it seems like a crisis that it will collapse. Since the flow of these times is not so strong at the time of production, Ryutaro may not have such consciousness, but even if it does not appear directly in the movie, relevance is felt. From that point of view, Ryutaro is also very pleased, I am thinking about such a thing.

Fujitsu:
Although it is a work more than 20 years ago, it means that the work lives in modern times with relevance. Thank you very much. It was Mr. Shigeo Inoue.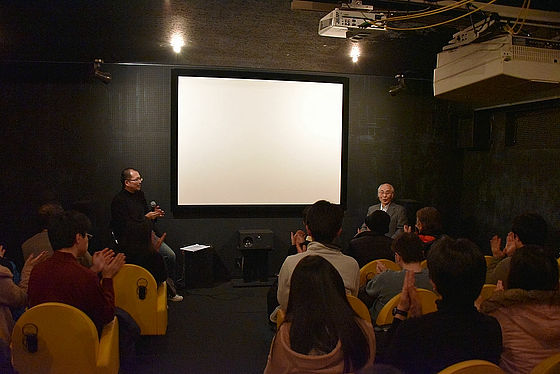 "Chibikko Tom's Great adventure Save the Earth! Nakamasachi" is on sale from Triwood on Saturday, December 20. On December 28 (Sun), the painting director of this workOhashi studiesAnd art director ·Hiroki OguraAppeared, directed by anime directorHiroyuki KitakuboA talk event will be held where Ms. is listening.

12/28, Triwood special project "Ohashi gaku, Hiroko Ogura art director talk event" decision to hold! - Mao Cloud animator · Ohashi studies