"Space Battleship Yamato 2202 Love Warriors" Acoustic Director, Tomohiro Yoshida Interview, Protectors of the sound that revived the original SE of Mitsuru Kashiwabara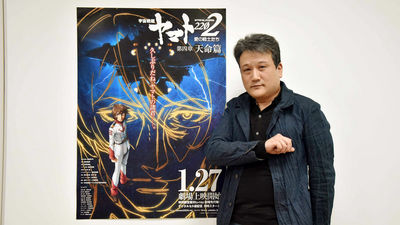 Production · Theater is screened in all seven chapters as a remake work of the movie "Farewell Space Battleship Yamato Ai Warriors" released in August 1978, and "Space Battleship Yamato 2" broadcasted from October 1978 "Space Battleship Yamato 2202 Ai no Senshi". From Saturday, January 27, 2018, the fourth chapter "Tenshi Hen" which is just the return point of the work will be made public.

This time, Tomohiro Yoshida who is in charge of sound director continuously from the previous work 「Space Battleship Yamato 2199」, from the basic point of what kind of job is taken in the first place, about music, about sound effects , About dubbing, etc., and so on.

Space Battleship Yamato 2202 Ai no Senshi
http://yamato2202.net/

Q:
First of all, could you tell me from what place you are working as a sound director for this work "Space Battleship Yamato 2202 Ai no Senshi"?

Tomohiro Yoshida (hereinafter, Yoshi):
It is a bit difficult to explain with words, but I am involved from image formation of the entire "sound" to actual operation, including casting, music · BGM · sound effects, setup around the studio, while consulting with the director , It is work that attends every process that expresses that hope as a concrete sound.

Q:
Regarding "BGM" part, is it work including what kind of scene what kind of scene do you use?

Yoshi
Well, it is our job to think, "Let's put this music on." There are various ways of involvement depending on the work, there are cases where you join from where you make composers, there are works that witness recordings, works that they do not attend. Besides, I will do a series of menus saying "I want you to make such a song".

Q:
Mr. Akira Miyagawa is in charge of the music, and there are excellent songs, but does Mr. Yoshida interact with Mr. Miyakawa on "What songs do you need?"

Yoshi
First of all, after listening to the director's intention of Nobuhiro Huhara, I will read about the scenario completed at that time and think about what kind of music and the world view it is supposed to do. As myself is a big fan of Yamato, as I read the scenario, there are places where I feel that "Hahara-san are making images of this old scene."

"2202" is based on "Space Battleship Yamato 2" "Farewell Space Battleship Yamato Ai no Senshi", and since the image of "Space Battleship Yamato 2199" that came so far should not be destroyed, What kind of whole picture will you make up in a moment? Although it was the case of "2199", while cherishing old music, while partly digging down the newly created settings and stories, Mr. Akara wrote a new song on the changed part, the whole We are doing the task of filling in.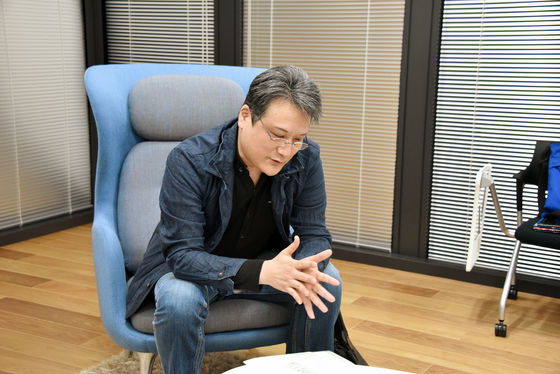 Q:
I see.

Yoshi
Nishizaki Yoshidori producer who was in charge of "Yamato 2" and "Farewell" was a person who said "When it comes to music, I do not know whether to use it or not, but I record a lot of it anyway", so it was 200 songs + A huge number of pipe organs. As for the movie "Space Battleship Yamato Completion", because we recorded for 10 hours only with a new song for a two-hour movie, "There are lots of good songs," (laugh)

(All lol)

But now I can not do such a way of thinking, thinking about the schedule and the physical strength of Mr. Akara, I thought about how to put 200 candidates into practical figures. Then, I read the scenario, scratching out the scenes I heard old songs in me, I narrowed down to 60 songs for the moment. However, considering re-registering old songs and joining new songs, it is impossible for this to happen, squeezing more and crying out, re-recording in the BGM part of "Yamato 2" "Farewell" We narrowed down to 40 songs + pipe organ.

Q:
Mr. Miyagawa said, "In making the songs of 2199, there was no score of the old work and I wrote it," and there was a story saying that I entered from such work this time as well, but Yoshida narrowed down 40 Is it for songs?

Yoshi
I agree. At the time of "2199" I was imagining trying to make the same thing as the original near the almost complete copy, but this time when Mr. Akira listens and thinks "a little unsatisfactory" flexibly adds up and arranges It is OK to have it changed, so it is a song with hands of Mr. Akara.

Q:
Looking at Yoshida-san, what is the attraction of Mr. Akira Miyagawa's music?

Yoshi
Mr. Ara is a person who writes a very beautiful romantic melody, after all, by father Mr. Yasushi Miyakawa. And the arrangement is good at finest, is a person who is good at attracting with arranging. There are new songs this time, though, I think there are lots of very different variations just because of arrangement differences, I think that 'Arrange's strange' is a really wonderful writer.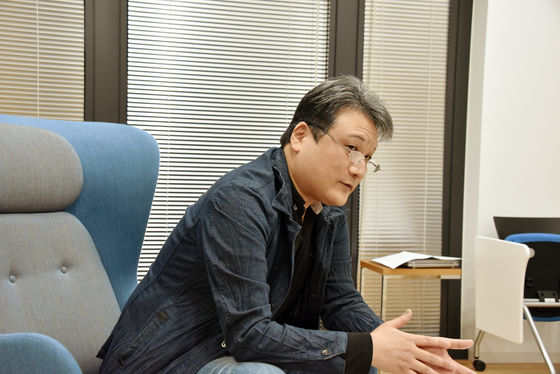 Q:
Do you feel that it is easy to attach, "easy to match" when attaching anime's BGM?

Yoshi
Yamato is hard to match (laugh)

(All lol)

Yoshi
It is the liver of "Yamato" how to synchronize the goodness as music, flow and development, and the goodness of the flow of images as a drama. If it is an ordinary television series, "Since the battle scene is from here to here, there is a bit musical but it is impossible, but I will edit it according to the scale" comes out, but in Yamato it is not as much as possible Therefore, we are pursuing what we can do to prevent musical impossibility.

Q:
About Mr. Miyagawa's newly created song for 2199 "To Yamato Into the Midst", "I thought it was a little embarrassing myself when making songs, but Yoshida asked Mr. Yoshida" This is the best " It was because it was that I adopted it. " As Yoshida-san, how was the first impression of "To Yamato Into the Midst"?

Yoshi
At the moment when 60 orchestra orchestra shook with Ara 's "I'm Gon anyway", it seemed like that "I came Oh Oh, came ah!" (Laugh), that was how I felt. There were some arrangements of "Yamato no Theme" in Yamato, then when "Yamato to Forever", Arrange Song was born as "Yamato going forward in an unknown space", but Mr. Arua said " We have ordered items that exceed ". It is a song that has been arranged just about anything in the past, but I think that it is strange to arrange it after exceeding it perfectly.

Q:
It was a song that responded spectacularly to the unreasonableness of "over things" (laugh). Did Hahaha have strong demands on the musical side or instructions on direction?

Yoshi
The first time I had a meeting about Huhara with Mr. Habara was told that "The pipe organ is not BGM, but the surveyor is actually playing" and the story of "Space Battleship Yamato 2199 Stars Tour Ark" There was a "barbarian feeling" in Lantis, but there was a story that it got slightly thin in this work, and the rest was "The scene that tribute to old days is OK with music being old tribute".

Q:
Did you have any specific instructions on the new image of Gatlantis replacing 'sense of barbarity'?

Yoshi
It was a story that it is close to the image of "Farewell" and "Yamato 2".

Q:
I made a menu of new songs and ordered, but did the difference between "2199" and "2202" in the tendency of new songs exist?

Yoshi
As a basic idea, it is a new thing not drawn in the old work, or in the meaning of attaching new songs to the part newly dug out. At the time of "2199", Desler was featured in the past, but the state itself of Gamirasu itself was not featured so much, there was the concept "Make something depicting the state named Gamirasu". "2202" was the opposite, and Gatlantis was drawn as a nation, but since there was no digging down of individuals of the Zoders, it was meant to make the tracks of Zoard. The basic concept of "filling" is the same.

Q:
As for the new song written by Mr. Ara by "2202", since the succession from the old work is not enough, the side which tried to supplement, in the example "2199", the comfort of the ship's inner music and the music of daily depiction are added considerably Although it was, what is the part that the new song tried to supplement in this work?

Yoshi
In that sense, I think there is not much.

Q:
Is there a feeling that there were 200 pieces of songs of the old work, it was possible to cover the entire body?

Yoshi
I agree. This time I felt OK if I supplemented the new elements at that time.

Q:
"2199" "2202" and when you are in a position where you can actually pick a sound yourself, do you have any particular songs that "I want to put that song"?

Yoshi
There are all such songs (laugh)

Q:
I see (laugh). From that situation, is not it hard to have songs of "Farewell" "Yamato 2" down to 40 songs? Considering the menu, there are some songs that will not enter ... ....

Yoshi
There are lots of songs that I have cried a cry.

Q:
I mentioned earlier that Mr. Yoshida himself is also a big fan of Yamato, but why did you like the reason to like Yamato?

Yoshi
When I was an elementary school student, I was watching the "Samurai Giants" and I was on the habit of watching Japanese TV at that time on Sunday. So, the next week when the "Samurai Giants" ended, if I was watching the next program as it was, it came in from "where, the voice of the hero is together". So, it may have been a bit strange child (lol), but as it was, it entered nature as a nature, and the dojo had fallen apart all the way.

Q:
What kind of parts did you like to become a big fan?

Yoshi
I liked Yamato's design and color usage very much. I was able to sympathize with the feeling that the overall comprehensive art feeling, various talents are united in one.

Q:
What was the reason for doing this work?

Yoshi
In our house, "grandfather and banker" as well as parents, we have received education that is seriously "seriously working and doing hobbies with the money earned", but it has been somewhere There was a time when I thought "a little different". At that time, I had the opportunity to work with people who have been a music director for a long time, such as "Yamato forever" to my junior high / senior high school students, and when I was doing various things OVA "Yamato 2520" or something about Yamato 's CDs gathered together around 1995, but I decided to have that work done around that. It was strange that it really was the edge of a person, and when he noticed it was sucked by Yamato.

Q:
As a sound director of the Yamato series, it is participating from the "Space Battleship Yamato Revival Hen", but how was your feeling when you decided to participate as a fan?

Yoshi
Of course I was happy and it was deeply deep, but with pressure I also had the feeling of "is it really good?" Initially he entered the way of sound director was hired as a music director and entered the West Cape Corporation where he got to learn CD work, music recording / ordering, BGM music selection, production process and work flow It was because it became known as having been in the theater department during high school, because it became air like "You can aim at sound director." That was introduced by ArtsPro's Honda Yasunori. To tell the truth, I have not chosen to work with my own will until now (laugh). Everything is said that people are told that "The water of your mouth is sweet" and that goes to that place, when you notice, you are in the trend of being in Yamato.

Q:
I was drawn to Yamato as a music director and was sucked by Yamato as a sound director too. After "Revival Hen", it was inevitable that I was in charge of sound director even at "2199" and "2202".

Yoshi
"2199" is moving at the time of doing "resurrection", and it was said from Nishizaki Yoshinobu "We should also do" 2199 "together.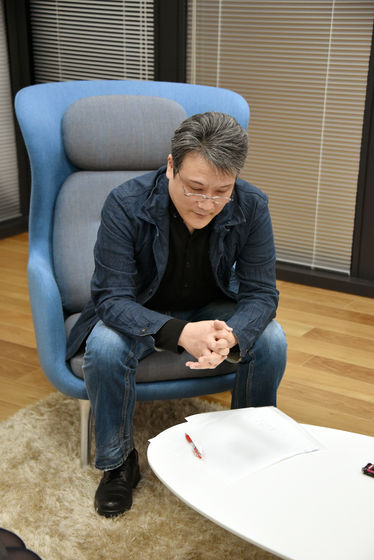 Q:
About work, did you think that you would like to work in the direction of music and sound originally by yourself?

Yoshi
As a hobby it was "trueness" "music". When I was in high school I was in the theater department and I was in a circle of broadcasting at university, but my hobbies were isolated from my hobbies and I thought that my job was serious.

Q:
As it was said by yourself, you were being dragged together with Zuzzle.

Yoshi
I think that such fate, I was born under the stars.

Q:
It was a story that the sound director had been told about the experience of being in the theater department, was it a feeling that "I have no choice but to ride"?

Yoshi
When becoming "Yamato", there was not any reason to refuse (lol)

Q:
I was told that I was in charge of music director until that time, but have you ever thought about doing a sound director?

Yoshi
It is about as a lightweight (laugh). However, there were a lot of things to do as a music director, and it is a job that completes by itself, so it is true that I had not thought about how to go further.

Q:
By the way, when did you start doing the sound director itself?

Yoshi
In ArtsPro, under Honda's underwriting and doing Honda's substitution, the independent work is "Princess Nine - Kisaragi Girls High Baseball Club ~". It was an animation aimed at Koshien, a girls aired on NHK, which was launched from scratch as a TV series.

Q:
Yoshida says that "Restoration Hent Director's Cut" is in charge of sound effects and SE, but "Yamato" has many characteristic sounds made by Mitsuru Kashiwabara. Is there a part where SE used in "2199" and "2202" used original sound as it was?

Yoshi
The story of sound effects will be very long (laugh). First I worked with Mr. Kashiwabara in 1996 when the CD called "Sound · Fantasia Series Space Battleship Yamato" which reproduces the world of Yamato only with sound effects and music comes out from Nippon Columbia.

After that, when it was "Revival Hen", we offered to Mr. Kashihara, "Because 5.1 ch can not do it for a moment", I asked you to use only partial data. After that, when doing "Space Battleship Yamato Revival Hentai Director's Cut" it was a story of "Let's use the sound of old times" with Mr. Huhara, I went to consult with Mr. Kashiwabara again, but after all I can not do "5.1 ch It is said to be. I asked him to "lend the sound source to other people" and he refused me as "I can not lend". Troubledly, I sold it to Mr. Kashiwabara anyway and finally proposed "How about the shape that I can attach?" It was my choice to narrow my head (laugh)

(All lol)

Yoshi
Mr. Kashiwabara gave OK for my enthusiasm. After that, every day to copy about 400 pieces of material with open reel tape continued, "Restoration Hent Director's Cut" had the final finishing done by the professional, but with the sound effect of the past I could fill everything where I could. When I was talking to Mr. Masubuchi when talking about "2199", as it was meant to base the old sound, I told Mr. Mitsuhiro Nishimura of Fizz Sound Creation "I will use this area mainly" I also handed the sound. Mr. Nishimura did his best to reinforce the bass and widen the sound, and made it so that it would be established as the current sound.

Q:
That means that if you did not have Mr. Yoshida, you could not hear that original sound.

Yoshi
It may be.

Q:
I think that copying of 400 libraries was quite a difficult task, but how about you as Mr. Yoshida?

Yoshi
When listening to it is the time of bliss (laugh). However, as it has been deteriorated, it took a tremendous amount of time to dry the tape, to clean it all, to paste all the tapes again, it took about 2 years to process everything . There was a phantom sound inside, but working while thinking "lucky".

Q:
It means that it was digitized because it went through this work, and it remained in later generations.

Yoshi
I agree. Thanks to that, now when I receive a message saying "Do you have the sound of that time?", I was able to return the data in about 30 minutes later.

Q:
Did you have SE that needed to be added anew?

Yoshi
There is little to use the sound of that time as it is, some hands are added to almost all sounds. Making Kashiwabara's sound also adds the raw sound actually recorded to the synthesizer called Minimoog (Minimoog), adds effects, reproduces at half the speed by lowering the pitch, and variously mixing 1 One sound is born. Even if I put on a new SE, I was talking about the sound of a synth that makes me feel this fantasy, I will take care of the underlying things.

Q:
Is there sound that is difficult to reproduce now?

Yoshi
Even if I ask Kashiwabara-san "How did you make this sound?" I'm told "I do not remember", but I really can not believe it. It can be said that it was the sound made at that time including equipment. There are things that "This mic is too beautiful to record such sounds", and it is also the unique sound of the time at that time.

Q:
Do you have any unexpected sounds that "was originally this sound?"

Yoshi
There are quite a few things, but for example, the base of Yamato is a jumbo jet.

Q:
Is it sound when jet engine is sprayed?

Yoshi
It is a flying sound. It plays it at half speed, adds various synths, and processes it.

Q:
What is worrisome is the launch sound of a wave cannon, but how do you know what was made?

Yoshi
I do not know what the material is, but there was data of the state which was completed to a certain extent. If it sounds like a wave engine, as you listen to the tapes in chronological order, I understand the process of being made very well. It is a ridiculous idea. Mr. Kashiwabara's sound is probably born in the process of "First, I'm making this kind of sound" inside the principal and saying "How can I make it?" "It is not a good idea to have made various sounds", so I can see the process of how to go well, but the place to come up with that sound first is incredible. Because Mr. Kashiwabara is reading a lot of novels, I think that he might have brought up training to image the sound in his head.

Q:
I'd love to hear about the process of making sound.

Yoshi
If you have time, I hope you have the opportunity to organize and ask them to listen.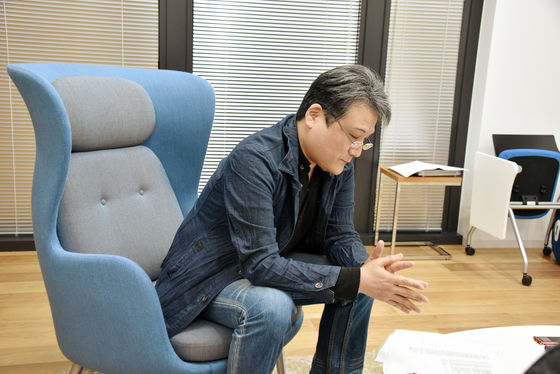 Q:
There was a story saying "There was a phantom sound" when organizing the tapes earlier, but if there are 400 original tapes, is there a quite a few "phantom sounds" too?

Yoshi
There was quite a sound that I would have cried for crying.

Q:
Was Yoshida somewhere reviving it?

Yoshi
There was something like "Let's use it because it is a waste" when it is "Revival Hen" (laugh)

Q:
As one of the work as sound director, I think that there is guidance to the voice actor at the after-record scene. "Chapter 3 Pure Love edition" was a chap filled with dense performance that overflowed emotions, so I imagined that the dubbing site was serious, but how was it actually?

Yoshi
Basically, we have all that big veteran, so unlike recent animation, we do it without permission even if we do not talk so much (laugh)

(All lol)

Q:
Is the so-called performance guidance shaped so that director Huhara looks clearly and is added sequentially?

Yoshi
Mr. Habara and Ms. Fukui were always on dubbing, and I thought that even though I kept the same feelings, I tried a pattern that changed the strength, I tried a pattern that changed the strength, "After all, it was better for a while ago (lol)" I am promoting it while there are interactions.

Q:
Is it a gorgeous voice acting team, is there anything you feel when you are actually watching the atmosphere of dubbing?

Yoshi
There is an image that "it is close to an old dubbing". With recent animation, VTR for rehearsing and a script are prepared, so you can make a role by yourself. Instead, in case of testing together, there are cases where each one is making mistakes because they are making themselves alone (laugh). When that happens, it is also hard to break down what I made. In the past, when the awful case, the script was also handed over on the spot, and the picture was also seen for the first time, everyone made it on the spot. The voice actor of over forty now is strong, I feel strongly that there are also people who have brought up such experiences and are born mostly by birth of living.

Q:
Is there any aspect that the sound supervisor will judge about casting?

Yoshi
In this work, most of it is handover from "Ark", but regarding other characters, Mr. Hahara passed the image and decided to cast as much as possible as long as the schedule is met. If it does not match, after suggesting that image, I proposed "How about this guy" from me, and have you choose from there. There was also a character that left it completely.

Q:
Speaking of multiplication, Yamato and Andromeda who came out in "Chapter 2 departure story" are near miss scenes, Yoshida says that Yoshida says "It is better to record at the same time", usually as a separate record I heard a story saying that he commanded to make simultaneous recordings of the place.

Yoshi
Yes. Since the video is not completed at the time of dubbing, considering postprocessing, it is easier to record the overlapping lines separately. However, since the live feeling is inevitably lost, I want to avoid it as well, so I keep separate recordings as much as possible.

For example, if you are in a conversation scene, one side is a communication voice so you will be speaker processed later. So, although it is easier to append, it is easy for others to repeat their voices, even if the timing is staggered for a while at a play or the scene in which they inevitably overlap will be shifted slightly within the range to be established as a conversation It is recorded simultaneously. Although it may be self-satisfactory, I think that there is such "air feeling".

Q:
Is such a technique unique to many experienced casts who do not talk much?

Yoshi
Yes, it is the feeling that we will create each other's relationship of trust, since only those who are having a lot of other works even in other works.

Q:
Is there someone who casted this actor and was saved?

Yoshi
This is "everyone" (laugh). Even for Ono Daisuke, even if you are Mr. Noriko Kuwashima, I am doing my best and Iwasaki Ishizuka as a captain all the time, I think it is a good summer and I think that professionals are going to create one thing I feel it every time during dubbing.

Q:
Is it because the site is "close to ancient dubbing" because there is not much style as Yamato does as a way to record it? Or is it because there are not many such casts?

Yoshi
Recently there are a lot of works centered on young casts, is there? I am also doing works such as "Strike Witches", young casts have the goodness of young casts, I know that there is fun and freshness as immature. On the other hand, the feeling of the air that experienced veteran shows can only be shown to those people, and that is also one of the attractions of Yamato.

Q:
In "2202" involvement, I also told Mr. Akira Miyakawa about the story, but I noticed that at that time I was struggling "in terms of composing" was the equal "Yamato" "Yamato" is the word "postcard" "what is a brush" There was a word. Does Yoshida have the part that felt "This is struggling" in this work?

Yoshi
It is already ... .... All are "postcards" (haha)

Q:
Is it all (laugh)

Yoshi
After all, there is a viewpoint as a making side and a viewpoint seen as a fan inside of myself. It does not necessarily agree with each other, so there are things that will shake in that interval. Even if one song is attached, "I guess those who are from old days will be pleased ..." But I'm always worrying about that in such a place, "Is it really OK?"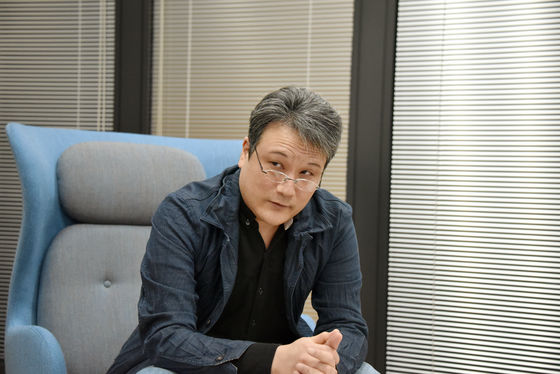 Q:
As I mentioned earlier, about the Nishizaki producer, there was a story "When it was" completion "," It was amazing to record 10 hours of songs for 2 hours of airing time ", but what was it like? What?

Yoshi
Anyway, "Lump of passion", love and passion for the work was one person stronger than usual. When I first worked with Mr. Nishizaki, I was in my twenties, but I was working with a passion that I can not catch up with my physical strength. I thought that I had to learn from the idea that my head would go down, "When I became this age, I could make something with all this passion?"

Q:
What is the "listening place" as the sound of "Chapter 4 Tennen Hen" screened from Saturday, January 27, 2018?

Yoshi
There are many! (Lol). The main work of "2202" itself, the main point was how to integrate the flow of "2199" with "Yamato 2" and "Farewell". Music is also based on old music and "2199" music, so from the person waiting for Mr. Akara's song, there may have been a thought that "Why does not it flow". It gradually became an original expansion from the middle of the third chapter, but in the fourth chapter it came out in the foreground, and since Akara's new song is still quite a lot like this, I was longing for a new song I think that it will be an irresistible chapter for people. As a story, I also want everyone to see the success of the relationship between the Zooger and the surveyor, Desreser, Teresa, Gorland, The Vival, Mill and the alien on parade (laugh).

Q:
"2202" is a work that combines "Farewell" and "Yamato 2", but as Mr. Yoshida mentioned earlier, original elements are coming out, so I can not read what happens in the future. As Yoshida-san, do you have anything to expect from the future?

Yoshi
Although I can not say songwriting "gimmicks" yet, I am preparing for this ending as an answer for myself for 40 years since "Farewell". I hope you will be looking forward to it too.

Q:
I see. Thank you for today.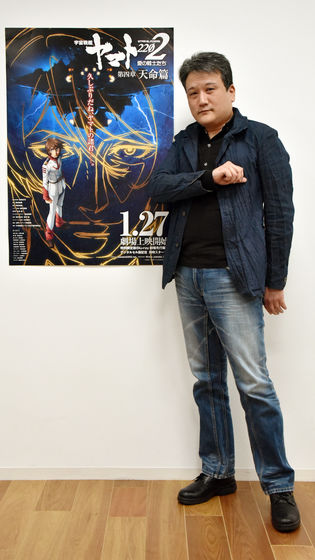 Chapter 4 "Tenshi Hen" As a reference to this, digest footage that you can catch up to chapter 3 in a stretch as you watch this, and the beginning 10th of chapter 4 is published on YouTube, so please refer to this video as well please look.

"Space Battleship Yamato 2202 Ai no Senshi chapter 4 Chapter 4 Tennen Hen" 10 minutes at the beginning & 1st to 3rd digest release of digest video - GIGAZINE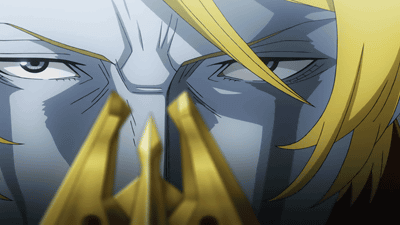 © Nishizaki Yoshinobu / Space Battleship Yamato 2202 Production Committee