Shoina Australia and director Takayuki Hirao pursued "Yoshi's sisters Yoyo and Nene" Music and sound commitment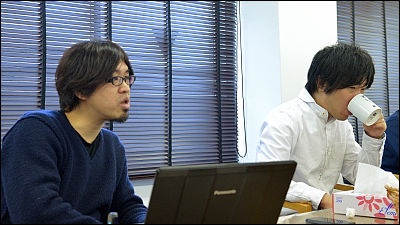 I was in charge of the music of the movie "Witchcup sisters Yoyo and Nene" released on December 28Shiina AustraliaMr. In charge of songs of "Mr. Driller" series and "Tales of Legendia" at Bandai Namco Games. The director Takayuki Hirao of this work is a tag for the fifth work since "Gyo".The first part that heard a story from the planning launch partIn the second part following the story, there will be a story centered on music and sound aspects.

GIGAZINE (hereinafter, G):
I have been working with music shiina Shiina Mr. for many times and I'm composing a combination, but this time there was also some reason why Mr. Shiina was in charge of music.

Director Takayuki Hirao (hereinafter, Ping):
It was at the time of "Gyo" that I first did my job with Mr. Shiina, and I felt that "This sound is definitely suitable for cinema." So this time, I will be doing a movie called Yoyonen, the music of Shiina is rather rather hard, the atmosphere of Yoyonene was like this, but he said "I would like to do it."

G:
I see.

flat:
Shiina's attention to the sound is amazing. Whereas the Japanese make it to stick sounds on the plane, Westerners make it three-dimensional, so they will degrade the sounds at the back to give depth. Mr. Shiina is making westerners and trying to degrade things that are behind in the sounds we made a lot (laugh)

G:
If it is normal, then it is complete.

flat:
Mr. Shiina says, for example, the difference between agricultural races and hunting races, saying that "Because hunting people were practicing training to capture the distance with the prey in three dimensions in the head all the time" . Surely, Mr. Shiina is a hunting race (laugh) But, in that part, I may have come with a pin.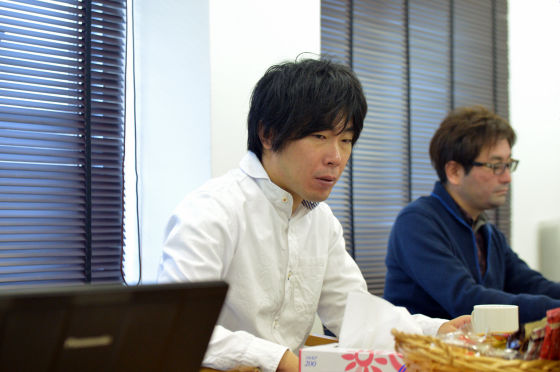 G:
Specifically, did you give me an order that you want me to make music?

flat:
After all this is Yoyo's main character movie, so I told that "The theme of Yoyo is" Indiana Jones "I want it. It is music that has an euphoria, which remains in the ear.

"Indiana Jones's Last Holy War" Trailer - YouTube


G:
Even if this music flows, even in a pinch scene it's music that makes me think "OK, okay!

Kondo Hikari Producer (hereinafter, near):
John WilliamsIt is great, there is Indy too, E · T, Joe's, Star Wars ... ....

flat:
Jaws is now a character, but I think that I became a character thanks to that theme music. So, I want that kind of music. Mr. Shiina who heard this had a head, but as a result, songs came out oh.

G:
It is called retake 60 times, is it (laugh) I heard that Mr. Shiina was making sound even at the dubbing site, but does the person in charge of music usually do so there?

flat:
Normally you will not come to the dubbing site. I am cutting and pasting music while editing variously with dubbing work. Depending on the scale, pack a little behind the song, move the head a bit. As Shiina Mr. I think that I had the feeling that if I cut or paste, I was myself, I came to dubbing.

G:
I see…….

flat:
But, thanks to Mr. Shiina's coming, there were many parts that I was saved. "Sound effect comes out with this size and it suffers with this sound of music, so change this as 5.1 ch from here". In Japanese dramas, it is sometimes difficult to hear dialogue because the SE (sound effect) is firmly contained, but if you are overseas dramas and movies, you can hear the dialogue properly even if you have music or SE, ah no It is work to do. I continued the compilation of editing and music up to the last minute. There is a commitment to matching between video and music, and if it is a little bit off, it's dirty.

G:
Certainly, although the image has power, music can not keep up, and there are sometimes things that look like coffee as it sees.

flat:
This time, the sound effect isArk boothI asked the place where I was doing the sound effect of live action movies like "Close ZERO" and "Ring". As you can see from the current line-up, violence-oriented SEs are good at it, and they produce powerful sounds. Also, the representativeKenji ShibasakiAs a matter of taste, I do not use a woofer and give out a bass. It also has a sound like "break at MAX". However, Mr. Shiina wants to put out his own music and want to release SE. So I got the sound made at the dubbing site. Mr. Shiina had checked the condition of the sound with Shinjuku Baltic 9 even on preview of the 16th.

Near
The boundary of the sky means that music will stand or weigh on the groove by music. Sometimes I am trying to make music stand even if I let SE sink. But, Hirao-kun tries to stand all.

flat:
This time, SE, music and dialogue will be served.

Near
Whether it is OK or not at the end will be judged by Hirao, this time sound director, so just adjust it ...... Dubbing itself is done for 6 days, but on the last day it will be from 10 o'clock in the morning until 5 o'clock the next morning It was serious.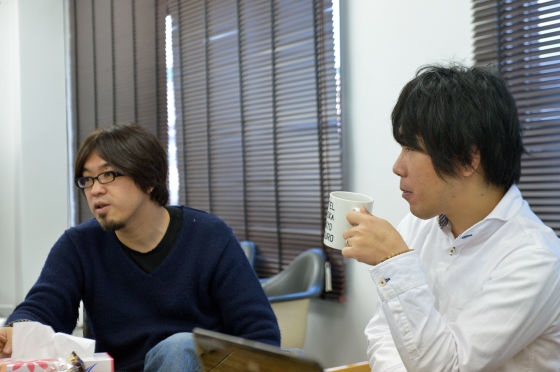 G:
Far from being a half day, it is almost a whole day ...

flat:
Not only myself, Mr. Shiina was also concerned! (Laugh) Although the last work has a role to sound, "to adjust the sound", it is a role to writeTelethony (Tokyo Television Center)Mr. Sumiya's did it.

Near
She was like a telecen 's Nushi and decided that "How about this one?"

flat:
In terms of sound effects, there is a magic that comes out last. That ordered "Please put all the sounds of the natural phenomenon of nature." Even the magic team contains whatever natural things such as rain and snow, and it also adds natural sounds to suit it.

G:
Shinraban!

Although it is not the last, attention is paid to Yoho's magic.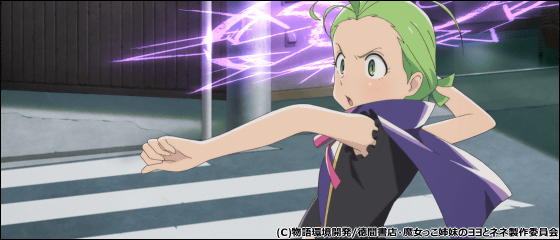 flat:
Also, people's voices are processed into magical sounds and they are included.

G:
Not only to see, it is useless unless you listen carefully.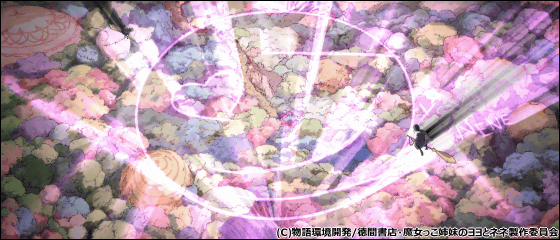 ~ Following the second part ~

What are the visual aspects of "Witchcup sisters Yoyo and Nene" that all the staff loved on the work?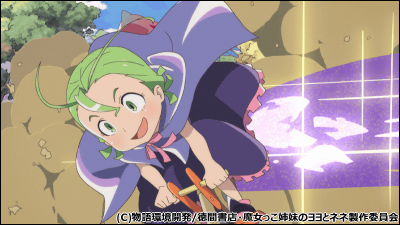 © Narrative Environmental Development / Tokuma Shoten · Witch Parents Sister Yoyo and Nene Production Committee