Interview with Director Hirokazu Hara who finished taking the first live-action photograph "Hajimari no Michi"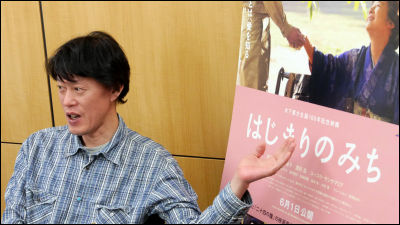 "Movie Crayon Shinchan"It is the director of" Molecles! Counterattack of Otona Empire "and" Upperare! Sengoku Giant Battle "with a particularly high evaluation among them, and in recent years"Kappa's summer vacation"colorfulDirector Keiichi Hara who is also working on the movie "1" will be released on June 1Beginning of the beginningHe served as the director of the live-action movie for the first time.

Since I got the opportunity to interview Hara, I was able to make use of the know-how I have cultivated in the animation industry to filming live-action movies, how to overcome the difference between animation and live-action movie I asked a lot of stories, such as what he did.

Director Keiichi Director's latest work "Hajimari no Michi" June 1 Road Show!
http://www.shochiku.co.jp/kinoshita/hajimarinomichi/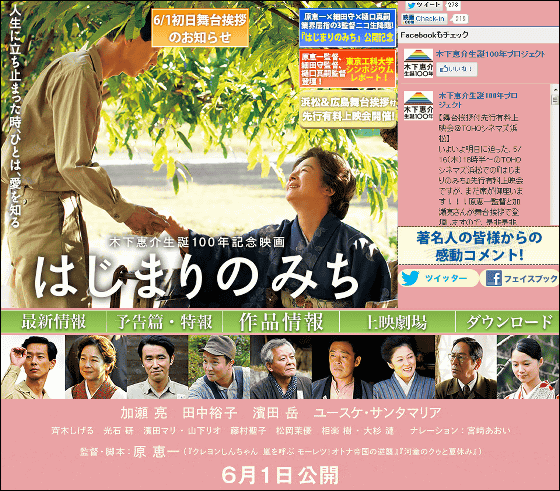 Movie 'Hajimari no Michi' trailer - YouTube


The interview isShochiku Tokyo branch officeIt was held in the Toei Building where it entered.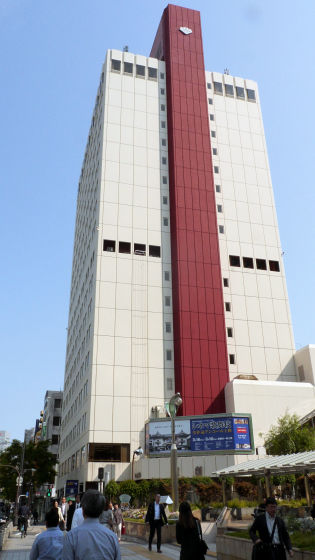 A flyer that was on the reception desk on the first floor.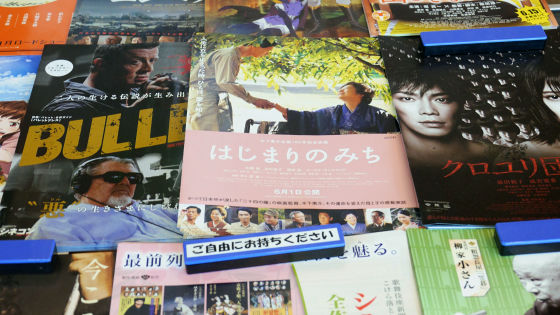 GIGAZINE (hereinafter, G):
This time, from the story of a pretty basic part New work published on June 1Beginning of the beginning"I would like to visit you widely until the story. First of all, the director said that since my parents like movies, I was watching a movie since I was a child, what kind of movie did you see for the first time?

Director Keiichi Hara (hereinafter, original):
A long time ago I was asked the same question, I thought quite well at that time, but it was "floating with that time"Chico and sharkIt was a movie called "I'm a movie." Do you know?

G:
I'm sorry, I have not seen it.

original:
As it is now, there is probably no opportunity to see it, I think that it is not softened. However, it is being remade and "Shonen with a boy"It is published as.

G:
When I was young, did you watch the movie on a TV, or a movie theater?

original:
Because brought up in the countryside, it was exclusively on TV. My parents, especially my mother, always watched something like "Movie Theater", so I was watching somehow together.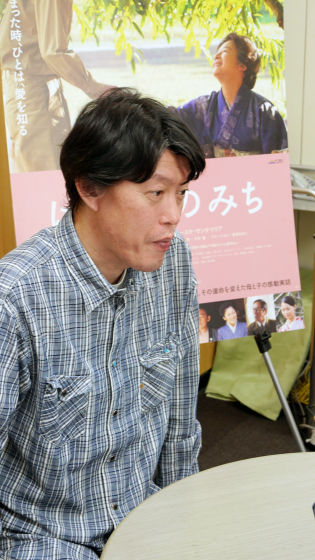 G:
Was it watching every week?

original:
At that time I had it every day.

G:
Everyday?

original:
It was almost everyday with feeling like "Monday road show" "Tuesday movie theater".

G:
Well, that is why I watched movies like taking a daily life.

original:
Yeah, I saw many things. Once in a while I went to the cinema and saw it, but I think that the impact of watching a movie on TV is big for me.

G:
Which of the foreign movies and the Japanese movies you were watching were many?

original:
It was always a foreign-style painting. To be honest, I have not seen much Japanese movies. I sawGodzillaIt was (laugh)

G:
I see. When I was a child, it was a dream to draw a picture to work.

original:
I did not think about that kind of thing like "I want to be a painter", I thought, "It would be a good job to paint a picture." I wanted to get a job that is not an ordinary office worker, I thought vaguely.



G:
Is it a creative job?

original:
I wonder if it will be said that now. I did not have such a word at that time.

G:
In fact, it came to be involved in work related to painting, and eventually began to be directed "Doraemon". Hara said he likes the work "Doraemon", but every day was fulfilling by participating in favorite works as well.

original:
Wow .... I was then.Shin-Eye VideoI did not like that animation "Doraemon" made so much.Fujiko · F · FujioBecause it was a teacher's fan. Even though I was in the work place, there were impressions that the surrounding staff did not feel affection for making the work so much ... Well, it can not be helped, because everyone is doing it at work. But not only the staff around us but also I was angry at the time against the world.

G:
When I say "anger".

original:
I really feel it, but even Professor Fujiko F. Fujio is not being evaluated from a long time ago. When I started doing animation work, I feel that animation was being lightened somewhere. Even Fujiko animation, including the original, was not properly evaluated as animation. At the time, there was a feeling that "to the end for children", I had a feeling of "do not play" against such a trend. For now it is not embarrassing even if adults declare that "I love Fujiko F's work", but when it was my memory, there was a time when it was not so. I think that such a trend began to disappear at the timing of Mr. Fujiko F's mid-1990s when he died. The evaluation as a writer has changed after that ... .... Even after I became an adult, I liked Professor Fujiko F, ​​so I always think that she is a wonderful person.

G:
Fujiko works are not ashamed at all as adults read, as there are many works of contents that adults can enjoy as well as children's works. Hara coach, following "Doraemon", Fujiko's work "Mami EsperHe served as Chief Director. Will this be a directorial debut?

original:
I agree. Because at that time I did not use the word "director" as TV animation.

G:
I see. This "Esper Mami" was released in 1988 as "Starry Sky Dancing DollThere was a theater work called "Theater work", which was the first film director work.

original:
That's right.

G:
"Starry sky dancing doll" is "Doraemon Nobita's Parallel Saiyuki"Dictator B · B from Ultra B Black Hole!"It was three pieces. Although it is an image of Doraemon's theater work and its simultaneous screening, even if there is a pinch, it was basically an image of a bright adventure activity theater, but these three works were different from the image, so it is remarkably impressive I will.
Do you have memories when you worked on this work? I heard that there was a feeling for 'theater version'.

original:
There was a sense of fun. Turning from small television screen to large screen production. By making it for the first time, I made a lot of trouble while making it. But since that time I had a sense of incompatibility with things like "I'm a movie so please do it gently!"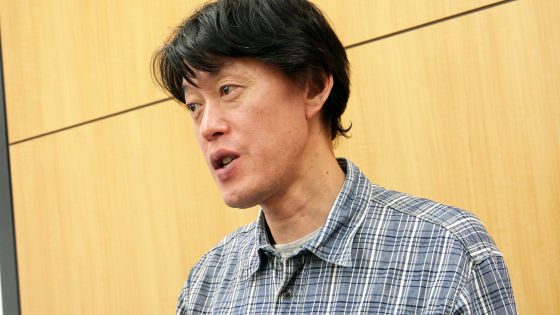 G:
Speaking of movies, there are also trends of festival works, but that alone is not good.

original:
I am "drama-oriented" in making animation. I asked people how Dr. Fujiko was willing to "Hoshizora no dancing doll".

G:
I see. After this, since becoming involved in the production of "Crayon Shinchan" from 1992, although the theatrical version "The Molecles! Otona Empire Strikes Back" and "UPARARE! Sengoku Giant Battle" comes out as a representative work by Mr. Hara When you made such a work, was there a desire to make a work that would be appreciated by adults?

original:
When I make a work, I do not think much about what kind of audience will be the audience.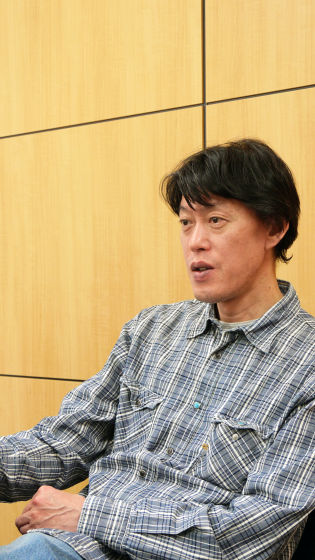 G:
"For the family layer" or that is not the target.

original:
I can not switch the style to such a dexterity (laugh). Of course, if it is Doraemon or Crayon Shin-chan, since the audience is basically a child, I will consciously make it so that the child will be pleased. However, I am trying not to look from the top like "Children are good at this level".

G:
There were places where adults come more than children, such as the scene of apartment living that came out to the Otona Empire.

original:
Of course, there are places where such scenes are made for audiences rather than for children. That's why I forgot him, "Oh, it's Crayon Shin-chan, so I have to put out my ass" (笑)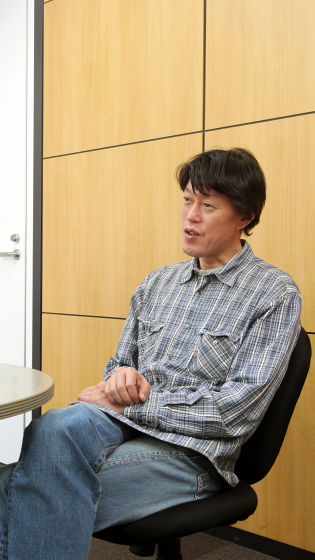 G:
It seems like "This movie was Crayon Shin-chan" (laugh) In the movie version of Crayon Shin-chan and "Kappa no Kuto Summer Vacation" he also took charge of the lyrics of the inserted song.

original:
Is it an array of dances when you got drunk?

G:
Do you make lyrics with the same flow as you think about scripts?

original:
In the case of Kuu, let's make it something like drawing a storyboard. "What is the dance of rain begging in the Kappa tribe? I thought that it was such a lyrics. I think that this may be called lyrics, though.

G:
The director of the animation shoots the live-action, so farKatsuhiro OtomoMr.,Mamoru OshiiMr.,Anno HideakiMr. Hara is challenged, did Hara have anything to think about taking live-action movies?

original:
It was very troubling. Anyway, "Kinoshita's birth 100 years projectBecause it was a memorial movie of "I could not refuse ... .... But I am not confident of taking live-action movies, I could not become a brave feeling like "Yoshi, live-action photographs!" It was a mind like "I have no choice but to be driven" where there is no escape.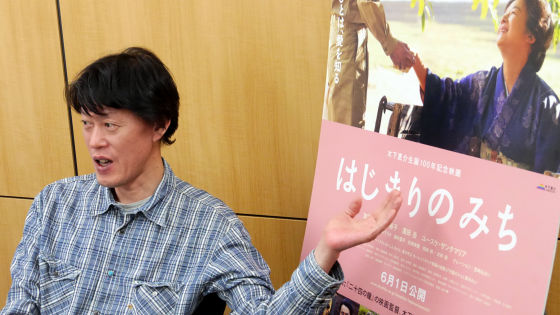 G:
An offer as a director came and it is nothing other than receiving it.

original:
At first it was a script only request. But while I was writing a script I felt "I regret if I do not supervise with this work," and if I cut out "I would like to do a director" from myself, it was OK and I was able to do it.

G:
You directed himself to the director, did not he?

original:
I had a lot of courage to do it. Because I did not have myself saying "It will be an absolutely good work if I supervise." However, I felt that there was no sense of mission that I had to do it myself, or "I will not regret if this is not done."

G:
In fact, what kind of thing did you say "Where this is the same" in anime and live action, on the contrary "Where this is quite different"?

original:
It was a big difference.

G:
Is it difficult to struggle?

original:
I am now 53 years old, but when I go to the live-action site, the staff are the first people in this year. I did not expect all staffs to start with a greeting called "Nice to meet you". If it is a scene of animation, there is no such thing first, "After a long absence" "Please give me your best regards". So it was because I do not know what kind of person the surrounding staff are and what I am good at. But I do not want to be strangely prepared, so I hoped for the staff to mix them. When making a work, I thought that I should not hurt my anime career and not bring in anime ways. But I think it was good.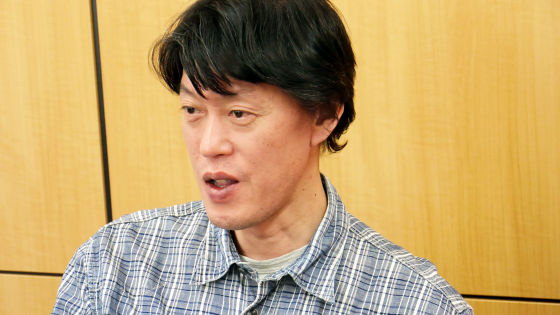 G:
It was a collaboration with the first-time people.

original:
When I made a work I thought about "I have no choice but to trust the surrounding staff." I thought that it would not be a job if I gave instructions to the staff and the actors as I was convinced. Fortunately, for this cast and staff, I rarely felt that I had a feeling of distrust and did not agree with me, so I began thinking from the way "You should believe in the surroundings". It seems that it was good as I finish. I feel that it is not good if I brought animation methodology to live action ... ... If it is animation I will paint a storyboard carefully, but this time the movie hardly draws a storyboard.

G:
Really.

original:
So, I leave the picture making around. It was convincing to see the work after it was over, so I thought, "What was it that was drawing carefully storyboards with animation?" (Laugh)

G:
Did you take a picture, did you have a scene where the picture was getting better than you imagined?

original:
All that scene is all right (laugh) And I know the atmosphere of the scene where the scene was taken. Indeed, this time it was a tough schedule, so in November we shot the days are not long, so it was days like challenging the sun to create works. Everyday, sunshine hours will be short.

G:
I thought that the scene of the sunrise is such a nice picture, but was that scene blowjobs?

original:
That scene was the most fruitful of it, and the scene was a big mess. In fact, it is not sunrise, but it is taking a sunset.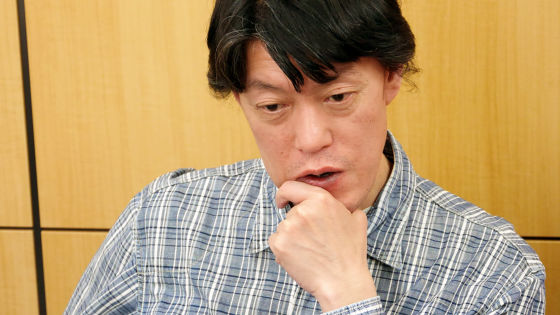 G:
Is that so!

original:
Recently, it seems that there are many cases where sunset is taken as a morning sun.

G:
Is it that shooting is definite when it is sunset?

original:
I tried asking the staff, too, but as soon as everyone prepares in the early morning, it seems that it is difficult to get on before, it is necessary to get on the front, 3 o'clock in the morning.

G:
Certainly, since sun comes out, I can not start shooting without equipment preparation.

original:
If the camera has not rotated for the time being, it will not be visible in the sunset. Everyone gets up at 3 o'clock in the morning, but everyone gets stuck, but everyone's condition is good if it's sunset. However, the problem when setting the sunset as a morning sun is confusing, as it is a flow going backward in time, contrary to the order of images. In animation, I did not have such an opportunity, so I do not know the reason (laugh) Even the familiar staff seems confused.

G:
I see.

original:
Everyday the sun will sink, everyone will rush from the middle ... ....

G:
Naturally, you have to take it at once, right?

original:
Yes, the same evening sun, there is no such cloud.

G:
If it is animation, if you draw a picture that is missing, it will manage somehow, but there are weather conditions etc. if it is a live action, so it is not going as I expected.

original:
It is true so.

G:
Try and what kind of scene is "It was difficult here?"

original:
(For a while ...) It's all. Really, I could not afford to feeling while shooting. I was told that "I could not see it," but (laugh), in fact it was. There is a memory that I was always excited. I thought "How do you feel about the staff?" Or "Director of a live-action movie does not know what's on the scene, how do you see it?" Originally, I understand that the director has to move the scene, but I did not know how to move it this time .... I have no ability or experience in the live-action, so I always looked around and it was like "I will do that next time" (laugh)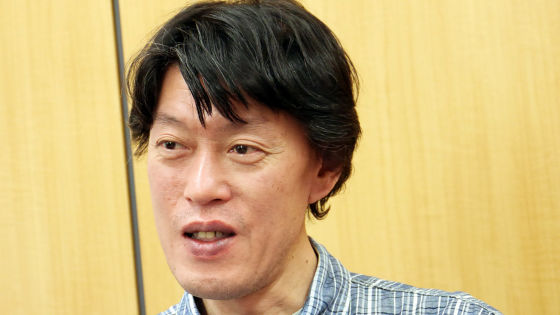 G:
Do you feel like the staff was moving in the initiative?

original:
of course. Because the staff are time struck by the staff, I have no time to explain it to me for a long time, but I said that I should put on a shouting ...... It's OK to judge whether it is OK or not In a position I had to do, I was feeling miserable on the field. During shooting, I was wondering "I am going to cry somewhere." I did not cry, but (laugh)

G:
Even if it is the last of the "beginning of the beginning", even if it is colorfully made, it will make me cry at the end, is this aimed at bringing excitement, or is it the aim Is it natural without it?

original:
I guess it is nature, I do not mean to have a mission sense of "let me cry". I think that if you feel such a sense of mission, you will only be able to do something terrible. I would appreciate it if a work is made and the person who saw it as a result cries.

G:
About cast, "Mihama no Michi" is a convenience store roleHamada TakeAlthough there was a scene that tells deliciously about curry and shiraho, is that directed by the director?

original:
I think that I instructed that "Please give this scene plenty of gestures with you" at the time of the main reading, but Hamada's unique idea about further points.

G:
That looked really delicious ... .... Finally, I would like to ask about the work the director will challenge next. Based on this experience, have you decided whether to take a live action again or return to animation?

original:
Now I am making animation again. However, although I did experience of live-action photography, I do not think that it can be used for animation. I am confused by myself now that I returned to the anime scene. The feeling has changed and it is "how tough it is". After all, animation and live action are different.

G:
Is it that "Animation and live action are completely different things"?

original:
Technically speaking, sizes and cuts are different from animations and live actions in the first place. At this stage I still have a live-action remnant, so I drew a picture story somewhere with that condition, "There is something wrong with this, it was animation, this is not it" So I draw a storyboard very embarrassed every day.

G:
Both are video works, so I thought there was a similar place.

original:
I think that making a live-action picture should be a plus for animation, but I do not quite like that.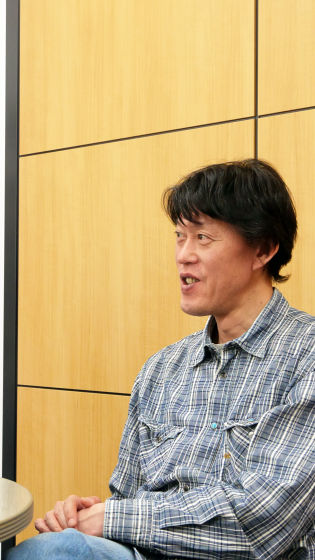 G:
Former director Mr. Hara had been told that "Kinoshita's achievement is underestimated compared with director Kurosawa Akira?" This time, Kinoshita's 100th birthday is shown as a screening work, but are there any words for people who have never seen Kinoshita's directorial work?

original:
I thought that Kinoshita was a very radical person, I believe that the extreme is absolutely fun even if the young people are looking at it. This "Mihama no Michi" contains works of works, but I think that it would be interesting to see it. I am happy if as many people as possible will experience the experience of experiencing this story from fragments. I will be confident with recommendation to those who have never seen Kinoshita's work. Especially for young people.

G:
The last scene of the "Army", and the last place.

original:
People who see Kinoshita's work for the first time from now are envious and I can not help it.

G:
Thank you for your time today.