Interview with director Shinji Higuchi about his thoughts as a person involved in the special effects industry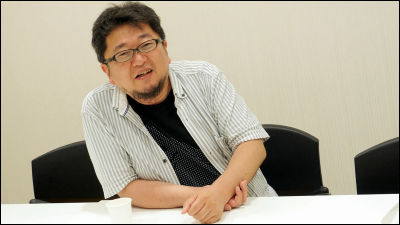 Director Shinji Higuchi
is the special effects director of the Heisei Gamera series, the director of 'Lorelei,' 'Sinking of Japan,' and 'The Floating Castle,' and the original story of Shinji Ikari, the main character of 'Neon Genesis Evangelion.' It is a person.
This director Higuchi dares to put the spotlight on the special effects of MADE IN JAPAN in this era of CG heyday, listen to the craftsmen in the special effects world, and broadcast the works that should be left behind after being created from that skill. The project is '
SFX National Treasure
'. Broadcasting will start on a channel specializing in Japanese movies from July 4, but ahead of that, what was the reason why Director Higuchi became interested in special effects and entered the industry, and what kind of path did he take from there? We asked him about why this project is happening now.
Tokusatsu National Treasure | Starts at 11:00 on July 4th (Thursday) 3 months limited project, planning supervision / appearance: Shinji Higuchi | Japanese movie channel
http://www.nihon-eiga.com/osusume/tokuho/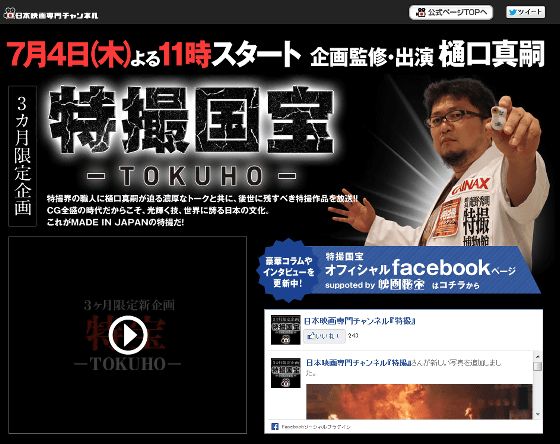 'SFX National Treasure' was recorded at the Hara Model Railway Museum because we wanted the program itself to have a special effects-like atmosphere.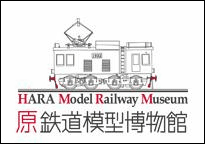 The recording was done in front of this huge diorama.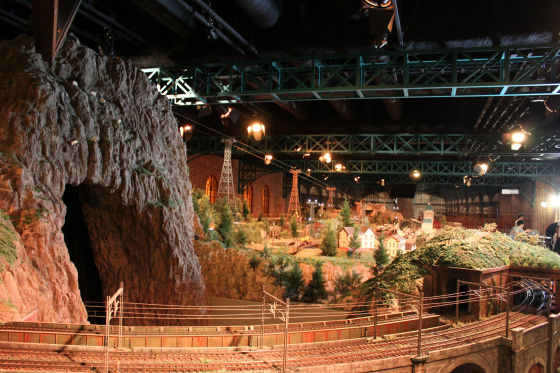 ◆ Encounter with special effects
GIGAZINE (G):
Mr. Higuchi entered the special effects industry with the movie '
Godzilla
' released in 1984, but I heard that he was interested because he saw a picture of the production site of
'Godzilla vs. Hedora
' when he was a child. did. Was it something that left a strong impression on me?
Director Shinji Higuchi (hereinafter referred to as Higuchi):
That's amazing! When I saw it, I was a kindergarten child, but it was strange that there was a monster, but it was even more strange that there were people of the same size. It was a photo that looked like a huge human being getting in with his feet and preparing, so I had the impression that he had seen something amazing in a double sense. It's going crazy ... This experience taught me that what I was scared of when I was a kid was 'I'm not scared' and 'This is something someone made.' It's often pointed out that showing behind the scenes like that would break your dreams, but rather, that's what made your dreams come true, 'Someone is making this too!' At that time, I wasn't thinking if I could make it myself.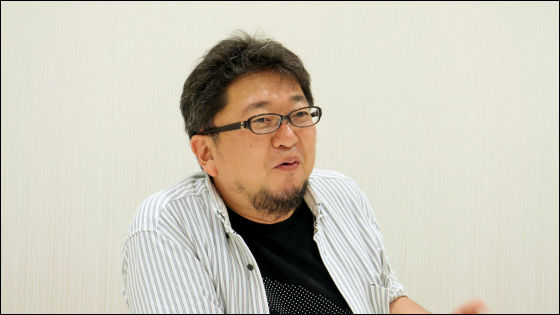 G:
I wonder if that was the trigger for me to become a creator in the same way.

gutter:
No, I thought it was made by the chosen person, and it seems that he liked to see the very work of 'making'. It's an insanely impure motive (laughs)

G:
By the way, what else did you see when you were a kid?

gutter:
I was mostly watching special effects. It wasn't until Ultraseven was over and the monster boom was gone that we just realized.

It's a small detail, but the monster boom has had several waves, and that's why there are ' Ultra Q ' and ' Ultraman ', and there is a half-year break, and while Tsuburaya Productions is resting, Toei's ' Captain Ultra ' Then, Tsuburaya's 'Ultra Seven' will start again, which is concentrated in about three years. At the movie theater, the ' Gamera ' series started, and of course we also did the 'Godzilla' series, and apart from that, there was a halfway giant series such as 'Sanda vs. Gaira'. Shochiku is making ' Girara ', and Daiei has ' Daimajin ' in addition to Gamera, so it was a time when it was 'I'm doing monsters every day'.

However, I got tired of it someday, and after that there was a youkai boom such as Shigeru Mizuki's 'GeGeGe no Kitaro ' and ' Kawado no Sanpei ', and it gradually changed from a monster boom to a youkai boom. At the same time as the monsters disappeared, spokons such as ' Star of the Giants ' and ' Kick no Oni ' became popular, so it seemed that the monsters were over once. At that time, various things such as the Ultra series certainly disappeared. We grew up in such an off-season.

G:
So that's it……!!

gutter:
Around this time, I was unfortunately broadcasting 'Ultra Fight, ' which was a short edit of the famous scenes of the Ultra series and made into a 5-minute band program. That left a strong impression on me. It has been edited briefly, and there is a narration by the announcer who is usually in charge of sports broadcasting as if it is a live battle, and elements other than monsters and heroes such as the play part and drama are included. Nothing at all, that's all I do every day. For example, it's like drinking only the undiluted solution of Calpis all the time. Does that mean that it fundamentally destroyed the brains of our generation ... 'Eat side dishes with rice!', But it's like eating only side dishes, just sushi. It's like peeling it off and eating it.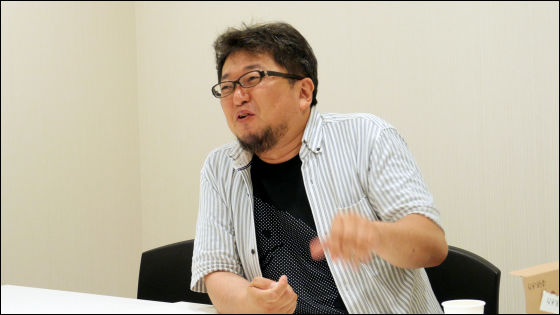 gutter:
However, it didn't last long, and when the stock of Ultraman and Ultraseven was exhausted, there was nothing to shed. What I did next was a monster show called 'attraction' on the rooftop of a department store at that time, but a stuffed animal made for that purpose that was a little different from the original. I do things like carry the monsters to a nearby land and put them together, but of course the monster doesn't look big at all.

G:
Hahaha.

gutter:
It doesn't look big, but I just did it, but the content got stuck and became more and more surreal. I grew up watching it, so our age is pretty bad.

G:
So that's it. However, Director Higuchi seems to have been a particularly enthusiastic special effects fan of his generation, having had a tour at Toho's studio.

gutter:
As a general rule, you can't visit such a studio. I had a connection and was able to tour, but at that point there was something like 'chosen one'. It sounds fun, but the special effects in Japan at that time were even lower than they are now.
The reason is that the first Star Wars movie
was made in 1977, and it was like 'What are you doing in Japan, but what are you doing in America?' In Japan, I was flying something like a crappy tin rocket, and it felt like 'Dasee!', And at that time everyone was. Around this time, even if I was told that I could see the scene of Japanese special effects, no one would come even if I invited my friends. You're already isolated, aren't you?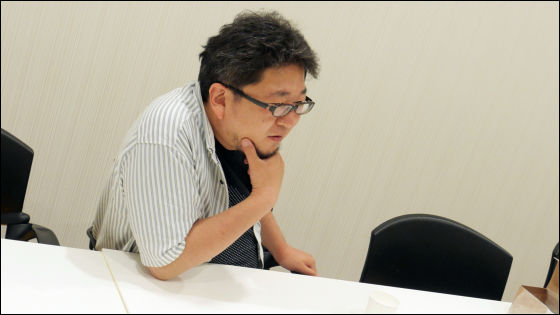 gutter:
Moreover, 'Star Wars' was released in the United States in 1977 and in Japan in 1978. Even though it would have been released simultaneously in Japan and the United States, that wasn't the case, and there was a year. During that year, 'Star Wars, a great American movie is coming!' Became a hot topic in Japan, and only photographs appeared in various magazines, and everyone was delusional. Yeah. So what Japanese movie companies do is like, 'Then we have a year to spare, so we should make battamon in the meantime' (laughs). Before the release of Star Wars, Toho made a movie set in space, 'The War in Space' and Toei ' Message from Space'. Of course, there are places where it seems to be early or bad, but the movie was very interesting to me!

In particular, Toei's 'Message from Space' directed by Kinji Fukasaku was good. It's a completely sloppy content like a historical drama in space, but the sloppy content is wonderful. The first thing that comes out is the space runaway tribe chased by space police cars (laughs)

G:
I wonder what that is (laughs)

gutter:
The space runaway tribe is playing a dangerous game like 'Chicken Run!' Or 'Try your courage!' And rush into the atmosphere and pull the control stick just before the ground. Also, a space thug will come out. After all, it's a story that a person who is sold to a space bar by a space thug because the debt is inflated due to the cost of remodeling a tribe spaceship that is not a tribe car saves the space crisis, but that was interesting. right. This was when I was in the first year of junior high school, and I was so excited that I said, 'The message from space is amazing!', But everyone around me is Star Wars (laughs), that's right ... From that point on, I gradually began to think, 'I'm different from everyone,' 'I'm different, this ...'. I wonder if it's something that's moody in me, but from that time on, a distorted nationalist consciousness like 'What's Star Wars!' Began to sprout.

G:
When I was in junior high school, I felt that I was different ...

gutter:
Yes, I have Chuunibyo, completely (laughs) Say 'I was chosen'. Moreover, since he was born in 1965, he was the first Mobile Suit Gundam when he was in the middle of the second year.

G:
You're pinpointing Zudon.

gutter:
It's the first Gundam in Chuuni, and everyone hasn't seen it. It was a completely unpopular program and no one was watching it, and all the anime in the world was the work of Leiji Matsumoto. It's like 'I don't like that woman!' With long eyelashes. So, only we, who have few friends in the class, said 'Gundam Gundam', but no one looked at it. When I was in the middle of the second year, I was saying, 'Everyone doesn't understand, it's really interesting.'

G:
This seems to be completely immersed in the wrong direction.

gutter:
It's like 'We're chosen' (laughs)

G:
If you have such a rich experience in Chuni, it will be difficult after that ...

◆ Work at Toho
G:
Is it the flow that you entered the industry because you were involved in modeling after such an era?

gutter:
At first, it was gunpowder, not modeling. I was in charge of gunpowder and liked to blow it up. However, I had vomited in the car of the master (laughs), and when I was just working for about a month to destroy the sin, I got fired even though I was just working.

G:
To get fired !? (laughs)

gutter:

There was a special effects research institute
that was doing things like Toei's squadron, and it was said that they hired two college graduate men for new hires, and they came to the training, so they said, 'I don't need high school graduates anymore.' I thought it was time for a bachelor's degree. Moreover, it is said that it is the Faculty of Engineering, Kyushu University. 'Eh! What's that !? It's a super elite! National university, and the national first-term school, Faculty of Engineering !? Already defeated!' (Laughs)
* Higuchi Note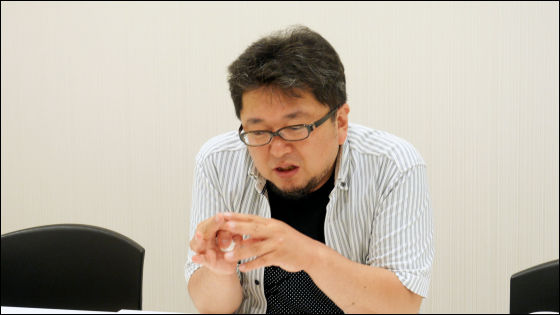 gutter:
Since the duo came, I was fired from the gunpowder part, and after that I went to the art designer, who is the greatest person in art. There I was not an art assistant, but a personal assistant to that person. It's like scraping all the pencils and cleaning them so that you can work as soon as you come in the morning. The person is from Kyushu and is a terrific drinker. There was a bottle under the desk in the morning, so when I put it away, it became a story like 'You can drink too', and sometimes I was drunk from the morning (laughs).

G:
Is it from the morning? (Lol)

gutter:
Yeah (laughs) Of course, I was drunk, and when I found it by a great person in the company, I got fired. At that time, I happened to make a set model with an art person. Before making a big set, we had a meeting saying 'Let's arrange this in this area', but at that time, using a model made by scraping small styrofoam, 'Here is this much' We'll all talk about 'I'm gonna shoot something that's tall, so let's shoot from here.' In that model, the monster was just a board. I thought, 'I think there isn't a board for a while,' and when I made Godzilla using something and left it, it became a story like 'I like this.' Eventually, I was told, 'I'm always drunk even if I'm here, and if I can do something like this, go to the modeling department.'

G:
There was such a background.

gutter:
It was really like a rakugo story (laughs) Well, modeling isn't something like making it out of clay, but Godzilla's stuffed animals will get people inside, so I take it off and put it on at the scene. I was in charge. So, sometimes it breaks, so I was doing something like repairing it with about three people, and I was the bottom part-time job of that.

G:
I heard stories about helping out here and there, and I thought I was like a Toho staff member for a long time.

gutter:
Well, that's right. But it was totally useless and I felt like I couldn't graduate from high school. 'I can't graduate as it is!' And 'Is the university entrance exam already delivered?' I entered Godzilla's part-time job when I was wandering around in such a state.

G:
Was it such a time ... It's a great encounter.

gutter:
There was something really good here, and all the work I was doing up to that point was a preparatory part to do before shooting. I was doing things like handing out lunch boxes and making tea, cleaning in front of the stage, and doing other miscellaneous things around me, but thanks to being in charge of Godzilla, I was in the middle of the shooting site. I was in. Since it is a movie that shoots Godzilla, the scene constantly moves around Godzilla. When it came to 'Next cut, Godzilla will go from this area', he said 'Higuchi, bring it!', And while I was saying 'Hey', I brought Godzilla and let him stand. In the case of a test, you have to be by your side because you can take it off and put it on, so how do you prepare for the movie, or the process of testing and the director approaching and giving instructions to do this and getting better? I saw that kind of thing right in front of me. I think I was very lucky to be able to experience the fact that 'Oh, this is how movies are made.'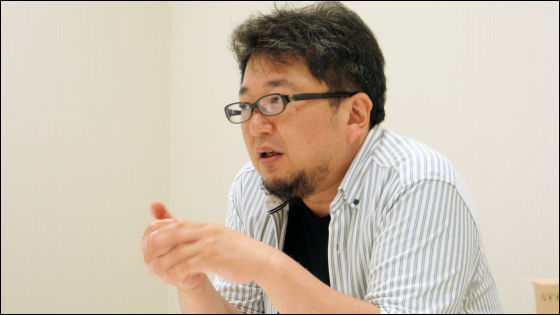 G:
It's a living teaching material, or it's the actual site.

gutter:
Yeah. Even if you're at the scene, other people can't enter the stage unless you have a lot of work to do. But my errand is in the middle of the stage. So I have to stay there until just before the show.

G:
I think the experience at that time was alive in the work that followed.

gutter:
I agree. But after that, after Godzilla was over, it was a little winter, or Toho couldn't make special effects movies, so I started to work in museums instead of video work. There is a 'Kanayama Museum' in Kanayama, Sado, and I used to make moving dolls in which workers were digging gold.

G:
Eh !?

gutter:
Even if it is made, it is a job to make only the skeleton of it because it is made by welding a steel frame and piling clay on it. If you do it all with clay, you will not be able to bear its own weight and it will collapse, so I will make a steel frame inside so that it will not happen. Doing the work of making the bones and wrapping them around with a white rope while rubbing my hands ... While putting clay on the butt of the macho uncle, 'What on earth am I doing?'

G:
(Lol)

◆ Encounter with Hideaki Anno
gutter:
At that time, I knew people who were making independent films in Osaka, but there was a man who was also a director and even starring, 'I'm doing it in Osaka now, so I'm coming to play. Isn't it? ' Obviously it's a flattery, but I swallowed it and pushed it. The man was working on animation in Tokyo, and he said, 'I'm about to finish my work, so let's go to Osaka.' I went to Osaka.

Even if I go to Osaka, I don't have the money, so
there was a slow train at night, which is what I call moonlight
, but the slow train '23:25 for Ogaki' came and got on it. I went to Ogaki, then changed to the rapid train bound for Nishi-Akashi from Ogaki, and because it was too crowded to sit down, I slept in a place like a door pocket next to it. Well, the man I was with at that time was
Hideaki Anno
(laughs).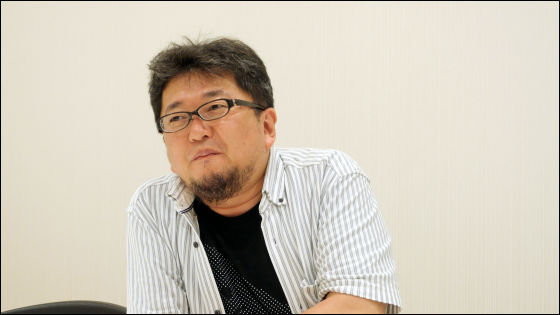 gutter:
Going over there, the professional work was also very attractive, but I was also very envious of saying 'I'm free to make independent films.' I'm envious, but there are things that they haven't been able to do properly, and if they've been doing it for a few months at a professional site, it'll work ... Lived together. So I said something like 'It's better to do this here'. What's more, my touch at that time was 'a professional person came from Tokyo.'

G:
Oh, somehow amazing people.

gutter:
It's not a lie, but if I didn't say it because no one asked me about my age, I was 18 years old at the time, but maybe because I'm a 'professional person', I was seen older, and everyone was wearing 'san'. He called me, and with a little advice, he got better so that everyone could see it, and he said, 'Wow!', And the way he was respected was amazing. It
's kind of like A Bug's Life
, and even though it's a circus troupe, I was treated like 'I'm a brave man!' However, the results were good, so I somehow gained confidence from that, and stayed there for about a year and a half.
G:
Hmmmm.
gutter:
It's not all about staying for a long time, but the amount of money I earned from my part-time job is getting worse, and I'm starting to get sick of money, and the accumulated debt is about 400,000 yen.
Then, Mr. Toshio Okada
, the owner of the independent film group, called me and told me something like 'Shin-chan, what are you going to do next? What should I do when this is over?' I'm building a studio for my work. Bandai will make money. I want you to come to Tokyo and participate in the production of the movie as an assistant director. ' It's like 'Is it an anime ... I don't know anime at all ... I only know Gundam'. On the spot, I said something like 'That's not the case! The ideal is higher!', But at that time, I was complained about 'I'm going to make a loan.'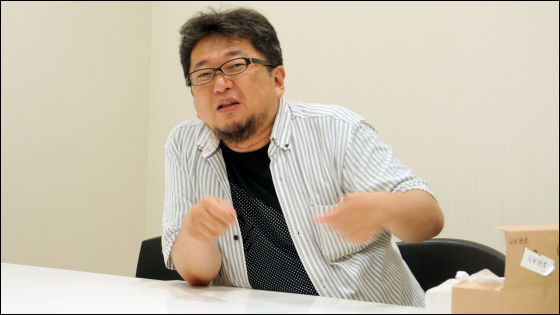 G:
This is fascinating ...

gutter:
Yeah, it's really like Naniwa Kin'yodo or Ushijima-kun (laughs) Certainly, when the independent film I'm making is completed, everyone involved in that film will go to Tokyo, so it doesn't make sense to be in Osaka. Well then, I went back to Tokyo and worked on animation as it was being swept away.

G:
Indeed, this leads to the ' Wings of the Royal Space Force Oneamis ' who served as assistant director.

◆ Planning 'SFX National Treasure'
G:
It felt like the first part of Mr. Higuchi's half-life story (laughs), but Mr. Higuchi, the selected 'special effects children', broadcasted special effects works that should be left for posterity this time, and the special effects world I am the MC of a project called 'Tokusatsu National Treasure ' that approaches the craftsmen of the company, but in the first recording broadcast on July 4, Mr. Minoru Kurei said, 'Mr. Higuchi must support the special effects.' There was also a story.

gutter:
Yeah, I got angry (laughs)

G:
It became a hot topic in May that Mr. Higuchi, along with director Hideaki Anno, issued a report that 'special effects are about to die.' Do you have any thoughts about special effects and your enthusiasm as a party to support special effects in the future?

gutter:
Well ... there are two. Whether or not new special effects will be made in the future, and how to keep what has been made so far .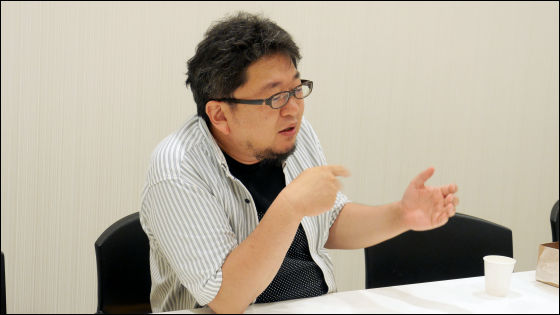 gutter:
After all, there are only a limited number of things left . Some of them are famous, some are likely to make money, and only those things remain. However, there is a history of various trials and errors in the world. That's where I think it's worth it. However, such works are forgotten more and more unless someone says, 'This is amazing.' How far do we talk about what we have seen as we grow up, saying, 'That was good, but I haven't seen it recently.' When I noticed, it was like, 'I took a picture with β, but there is no deck that can play β!'

G:
'I left it with high image quality.'

gutter:
Yes,
high band beta
is no longer seen. When I thought about how to connect it to the next, I happened to have a meal with a producer named Miyagawa-san, a
channel specializing in Japanese movies, and said, 'Can't you see that?'
When I was saying, 'Hmm?', That number was accumulated. I changed the form from 'I want to see that, I want to see that too' to 'Then, do you want to do the program with this?'
At first, of course, I was planning to deal with major special effects. But in the last few years,
I've been doing a 'special effects museum
', or I've compiled a
research report on Japanese special
effects, such as Mr. Anno's 'Please help me. The technical system of special effects is about to end.' I really think this report is dangerous. There are a lot of things I don't understand even if I look it up, and that leads to the impatience that I shouldn't leave it. In fact, many things are already gone. It's a thing, a person, knowledge, experience, and so on. So how do you inherit it?
I don't have to make a new one, I just have to make one that suits the times. I don't mean to say 'I want to make something with a miniature, even if it's not true' or 'The miniature is warmer'. For me, CG is good for CG, and I think that it is equally good as a tool for making things. I thought that if I relied solely on miniatures, movies wouldn't work, and it was definitely our generation that was actively promoting digitalization. I think that's fine, but when I realized it, I said, 'This is bad.' I thought, 'Wait a minute for it to disappear !!' I can't say it, but if I talk about something more unwieldy, even if I tell the manufacturer that 'Why don't you put it out with software' like this time as a way to leave special effects, 'Well, it can really be collected. ? ".
G:
That's right……
gutter:
So, it's a wonderful thing about broadcasting that even such a niche is allowed. I've been watching Japanese movie channels for a long time ... Do you know
Juzo Itami's 'Emperor's Century'?
G:
Okay.
gutter:
Or it will be broadcast. This will never be a DVD, it will not be soft, it will be played with amazing high image quality ... Shintaro Katsu's '
Kaikyo K
'! This is just gratitude. I think people who are doing that kind of thing will respond to something. Clearing the rights relationship and putting a lot of effort into this lineup, so in a sense it's a thrill, I wonder if it will be a business (laugh)
Person in charge of Japanese movie channel:
I'm doing it in the long run (laughs)
gutter:
As a cultural project (laughs)
G:
It's another big business, isn't it? This time, in order to cover this 'special effects national treasure', when I tried to look at the works to be taken up, I couldn't find 'the
day when the air disappeared' or anywhere.
gutter:
No, no more! That's why I want to show what I can't see. Spending money !! That's why I don't even have makeup this time. I spent all of that budget on telecine, so my face is greasy and shiny! I'm sorry it's unsightly! But, if you don't pick it up this time, you'll be buried in history, I'm sure.
G:
Even if people say 'This is amazing!', There are many works that say 'But you can't see it?'
gutter:
Well, how to rescue it (laughs) Thunderbird. Of the video!
G:
That's why this time, the lineup is like this.
gutter:
Yeah. So even in the first episode of Minoru Kurei, there is also a
dinosaur expedition Bone Free
, but there is a pilot version called
the giant beast planet
that I made before Bone Free, which is very good. It's said that I made such a thing well. People who know that bone-free started based on that are known as knowledge, but it may not be seen whether they can be seen immediately. Recently, I've been on YouTube (laughs).
G:
'
Time Tunnel
' can't be seen anywhere else unless Mr. Kurei himself uploads it to YouTube. It's an independent production, so it wouldn't be strange to say 'Is there such a thing?'
Time Tunnel-YouTube
gutter:
I also learned about Time Tunnel thanks to YouTube, and there is a possibility that there will be more people who can send it by themselves. However, in order to put it on a proper table, broadcasting is still necessary. In that sense, I'd like to find it on the internet and make it a national treasure for coexistence and co-prosperity.
At that time, I should have made various things for business, but there are many things that are distorted in a good way, not business. Of course, there are all reasons why there aren't any left. But I love you including that. ...... I saw the 'message from space' when I was in junior high school, because I grew up in 'Ultra Fight' ... As my parents said, 'It's not good to watch TV too much' (laughs) It's not good to read too much manga (laughs)
G:
That is why I am now in a position to save these special effects. I'm glad this was chosen!
gutter:
I have to keep doing this for the rest of my life (laughs)
G:
This time we are covering a total of 5 people, but if it is popular ...
gutter:
Well, it's already a long time! There are still more people I want to introduce and works I want to introduce! However, there is one unfortunate thing ... Why am I in this !? (Laughs) I can never see what I'm talking about. I hate my family, and when I see it, I get very angry. What's more, I can only see the flaws that only I can understand, so I haven't basically seen what I'm doing, because I'm angry. This time, I really want to see it, but I probably can't see it (laughs) Before this interview, I finished recording the previous story, but there is another person who says, 'You're crazy!' (Laughs) ) I really want to continue, but I really hope that someone will take the place of me (laughs).
G:
I think this is a project that I would like you to continue. I would like to ask you about the continuation of Mr. Higuchi's life drama and the episodes after Oneamis, but thank you for a long time today.
gutter:
Thank you very much.
* Higuchi Note
One of the two elites is Toshio Miike
, a designer who has been in charge of art since the Gamera series of myself, Higuchi
, and the other is Hiroshi Butsuda,
who is in charge of special effects for the Sentai series and the Rider series.
The program's
official Facebook page
contains the latest information and columns about the program. In addition, it has been decided that the Japanese movie channel presents 'Burning Special Effects! Festival 2013' will be held on August 3, and a special screening of the special drama 'Tokyo Daijishin Magnitude 8.1' will be held, which will be handed down to special effects fans. It is supposed to be.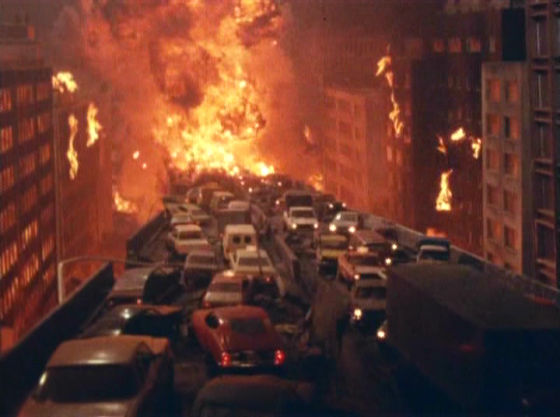 It is said that 160 people from 80 groups will be invited to this event, so if you would like to participate, please apply from the special application page.

Following the interview with Director Higuchi, we have posted an interview with Minoru Kurei, the first guest of 'Tokusatsu National Treasure'.

Interview with a man with many faces, a stylist, a material store, and an animator