Interview with the man, "Mr. Haruin whale" man with a number of faces with a maker, material store, animator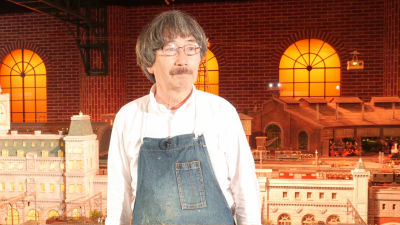 It belongs to Toei Animation (Toei Animation) and "Wizard Sally"Himitsu no Akkychan"Gegege no KitaroParticipating in the production of. After that, I turned to a special effects field that I liked and entered Tsuburaya pro "Ultraman Leo", "Ultraman Taro", "Wrestling star Azteca Isa"In charge of synthesis drawing, Tsuburaya dinosaur series called"Dinosaur Exploration Corps Bone FreePilot film before the beginning "Giant planet"Handling miniature special effects, movie"Imperial storyHe also worked as a modeler and now it is also known as "material shop" in the industryHaruka HarukaAsked a story about the part that I could not listen to on the program, as he came as the first guest of "Special Screen National Treasures" broadcast on the Japanese movie channel.

Special effects National Treasure | July 4 (Thu) start at 11 o'clock 3 months limited planning, planning supervision · Cast: Higuchi Shinji | Japan movie specialty channel
http://www.nihon-eiga.com/osusume/tokuho/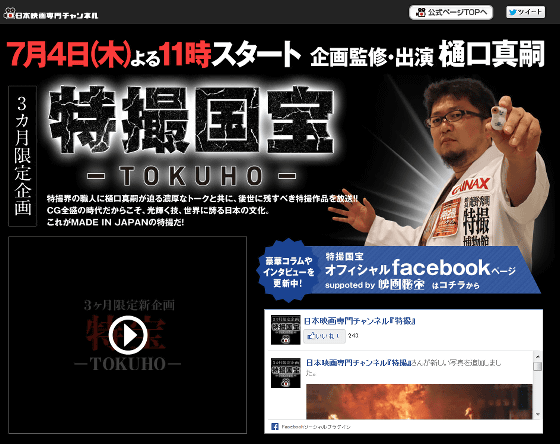 The theme that became this time is "dinosaur exploration team bone free". In Tsuburaya Productions, after this bone-free, they are making 2 works "Dinosaurs Great War Eisenborg" and "Dinosaur Sentai Koseidon", and there are things called 3 Tsuburaya dinosaur series, but the feature of Born Free is dinosaur Is a live-action special effect with miniatures, people are drawn with animation, and it is combined with it. Mr. Whale is making a work using the same method in the pilot film "Megastium Planet" that the production of this series is decided.

GIGAZINE (hereinafter referred to as G):
The encounter between Mr. Whale and Mr. Special effects was 1958's "The monster balanAlthough it is said that it was, four years ago "Godzilla"Is released, and after four years of the balun was created a lot of special effects fans at that time"King Kong vs. Godzilla"Has also been made public, has it been seen here?

Mr. Haruka Haruka (hereinafter referred to as "whale"):
Of course, it was also before the balun, but I think that the first Godzilla is probably watching later. However, the first thing I saw in the theater is balun. With that, it was sure that we were going to the theater when it was special effects.

G:
Almost at the cinema.

whale:
I think that I am mostly watching at the movie theater. "Godzilla versus what" or "Total advancement"And,When Godzilla made a shoreThere was also it. However,"Counterattack of MechagodzillaIt's a pity that I finished it once. It is difficult because it is a very difficult business to keep the lead role to one body or two and to build fresh ones in the tie ... .... Even overseas, "PredatorAnd the number is increasing more and more for each series.

Q:
Is it difficult to power up the series as it is?

whale:
Yes, it is fun to watch people who can make a match in one piece, but at first I think that it is difficult to make it again.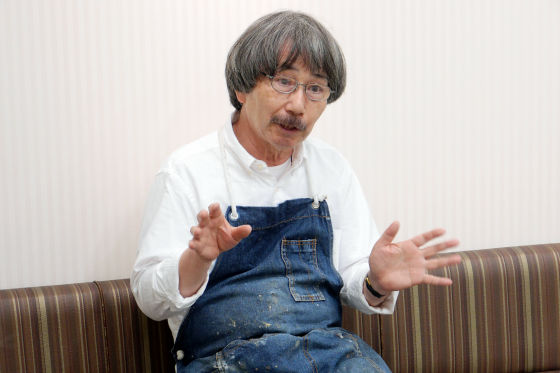 G:
Your work seems to have been made while imagining what happened when you became a picture, but as you said, what is the work or modeling that "this was a good thing to work"?

whale:
Not all of them are made by themselves, but there are people with excellent shaping and I call them first and I am proceeding comprehensively. Naturally, I also do modeling and touch all the mechanisms, but to put it correctly, rather than "I made it"live houseI made it. " Among them, in my case I do not have much commitment to film all while shooting a piece. Even a guignol (hand drawn and manipulated doll), it would be nice if the customer is interesting. So when you are making a small doll for frame shooting and a guinolle with hands on it, it's moving with the set illuminated at the same time, I'm not moving it, but the moving picture comes to my mind. Then, I get excited. After taking a picture, I think that there are quite a lot of cases not going as it is. But I think that what used to be used in the movie was working well until now.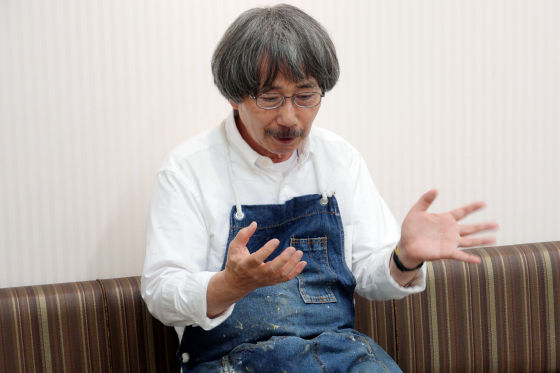 whale:
However, after all, there is a commitment to moving. There are also photographers, but there are times when it is certain that an angle is made as to where you can take the best look if you shoot from where it is, but there is a case that it is a little if it deviates from it. Even in the video, no matter how good you make something, there are things that ... how to shoot is bad ...... When taking pictures by yourself, I can predict to a certain extent, but I feel like taking aim at the best places that take time. But, after all, there are professionals in each field when becoming an ordinary commercial movie, so it is not normal to say so much. On that side, there are also "oops" and "Oopso ......" (laugh)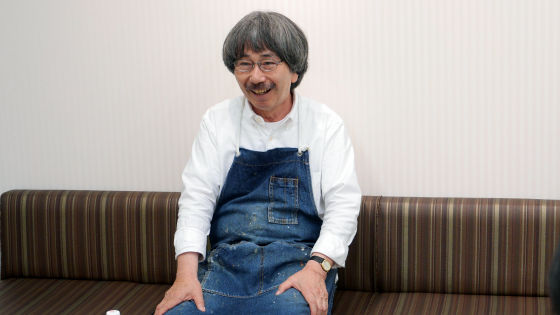 G:
Indeed, it's group work.

By the way, the one who had been to Mr. Whale's atelier had previously written on the net that "A big mantis is placed so that the head reaches the ceiling ..."

whale:
Oh, a mantis. Where did it come from, such information (lol)

G:
The person who went to the atelier was "awesome!"

whale:
This is the world's best production. I caught a number of mantis, watched with a magnifying glass, and all the dimensions together, I made mantis about 3 m. I made it for the event but it was overkill and it was a big deficit (lol) After that I lent it to an insect exhibition and got my income, but the event shop there has gone, now It is in the room. I also make mantis parts and sell it, but I can not sell it, I feel like that giant mantis will end even if it is gone?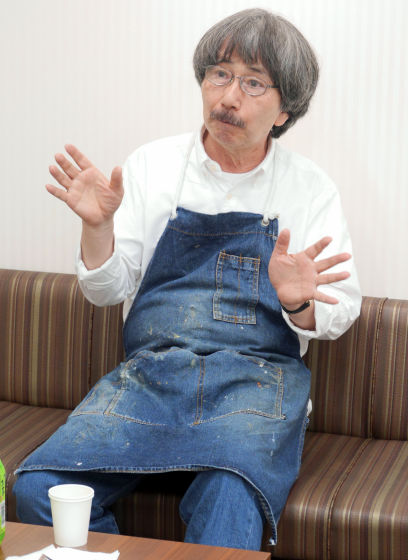 G:
There is 3m too, is not it ...?

whale:
Well, if you truly have someone with technology you may be able to do better things, but in terms of realism, I think that there is nothing else beyond that at this stage.

Q:
What is the material?

whale:
FRPIt is resin.

Q:
Do not move?

whale:
I do not move.

G:
By the way, what was the reason that Mr. Whale san, who is the creator, started to do the material shop in the first place?

whale:
I started material shops around the time I was doing commercial video production. It will itself become a commercial. It will be a little boasting, but all the difficult commercials that were difficult to trace all came to us, all that was refused by others. So at the beginning, I refuse that I can not do it even though I can not do it at the end, but eventually I can do it ... Then, from other productions, say, "How was this done and where?" Productions are starting to get more and more difficult, something like refused elsewhere. Thanks to that, there was also a place that I remembered more. At that time I did it through and I shot the next shot for about 5 years. I think the commercial still is still, but I will take about two thirds of the time to test. And finish with the remaining one third. That's why I almost penetrated the last day. So, if ordinary crops are delivered it can be delivered, but since all the mechanisms are included, I did not go to bed and moved the trap again the next day, I thought that this did not hold a little (laugh)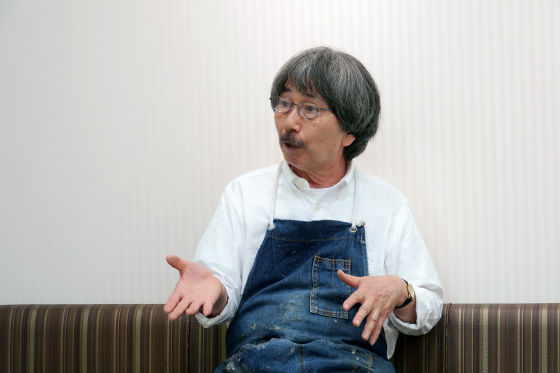 Then I started the material store little by little ... .... When I hear it later, I wish I thought that "It is time to crush it already" around. Well, there was a lot of material, and after all we did not keep promises, so we had to take the order without fail, we had to pay the materials to the site while making a mechanism. Every day was a delivery day at that time. Every other day now, though. Customers are decreasing because competition is intense, but for the time being, I have done it for more than 25 years alone.

G:
Great ... ... !!

whale:
Aside from that, there are no guidelines for mostly selling well, but if you do not make anything, do not make anything positive (lol)

G:
Indeed, that was it. When going to Mr. Whale's site, it is said that "Materials sale" and "How to order" are big in the menu, and Mr. Shingori Higuchi also said, "There are people who only know whale Mr. as a material store now" It was. Actually, before the material store, he was active in animation and special effects, and the video of independent production was also made.

whale:
As a human being who made things, "Time tunnel" (a pilot film autographed by Mr. Whale) was incomplete so I always thought that it would be rude to announce, but since my age is also age I tried exposing it thought that I knew that there was a person who was doing this kind of thing ". Therefore, I thought that access was also very well, about 50 times. If so, surprisingly it was played about 1000 times, "Oh, you are watching me!"

G:
If you know that the picture made by Mr. Whale is seen on the net, more people are likely to see it.

"Time tunnel" combines live-action video and frame shooting special effectsDynamationMr. Whale, who was fascinated by him, autographed his work, photography, lighting, optical synthesisOther thanMr. Whale has done it all. Also, Mr. Whale Mr. young person himself appeared.

Time tunnel - YouTube


G:
Finally, recently 3D printers that can do modeling are coming out, but how do you see things about such new technologies?

Goods display demonstration of 3D printer "Replicator 2" which can figure three figures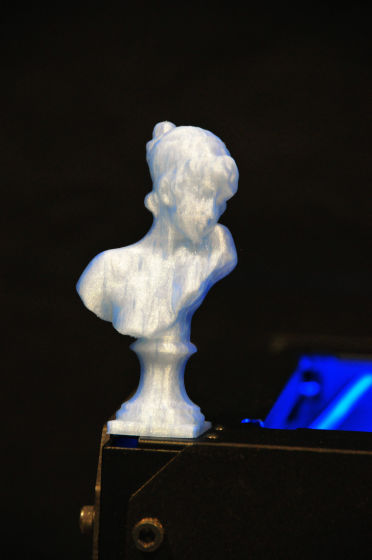 whale:
There are quite a few people who went to CG from a molding shop. But everyone says "When I was making it was the best." Still, in order to eat, you have to leave what you are most at the tip, you are leaving to go. So, in that sense I feel like the flow of the times.

I do not know CG very much, but stereoscopic ones seem to make the form which becomes the basis in many cases. Making it with a 3D printer or making it with a prototype ... So, the crafting shop is also selling for you, making models and prototypes for 3D. However, there is a story saying that if it is not a good person, it will not be a result. Of course, the molding shop sometimes makes a danger of leaving it unfamiliar with such new things. So it is best to remember both and leave it from the flow and do it so that it does not become dangerous.

G:
Thank you very much.

The first of "Episode 8", "Episode 10", "Episode 12", 14th episode of "Dinosaur Armor Corps Bone Free", and a dialogue between Mr. Shimazu Higuchi and Director Mr. Haruhito is broadcasted on July 4 It is supposed to be broadcasted at 23 o'clock etc. A large-scale diorama can be seen behind Higuchi-san and Mr. Whale's, but the program recording was doneHara Railway Model Museum. Next, I will post an interview with Ms. Fumiko Manaka, the 2nd guest "National Treasure National Treasure".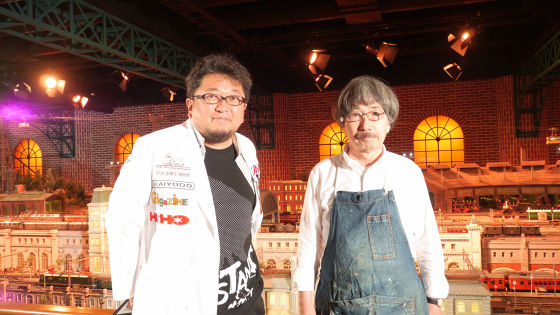 Dinosaurs Bone Free (TV Series) Episode 8 & Episode 10 & 12th & 14th Episode | Japanese Movie Specialty Channel if You See Japanese Movie / Japanese Movie
http://www.nihon-eiga.com/program/detail/nh10005368_0001.html



◆ Information from programs
Of the showOfficial Facebook PageWe are posting the latest information on the program and columns. Also, a special screening of a special drama "Tokyo Great Earthquake Magnitude 8.1" to be handed down to special effects fans will be held, as it is decided that the Japanese film specialty channel present "burning special effects! Festival 2013" will be held on August 3 It is supposed to be.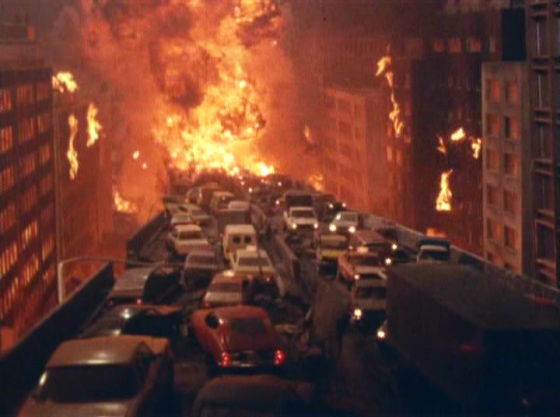 Since it is said that we invite 160 pairs of 80 people to this event,Special application pagePlease apply from.

· Next article
Interview about Mr. Fumiko Manaka, a puppet animation artist, about Mr. Tenhito Tenno's ancestry of Japanese stereoscopic animation and production technique