Interview with Director Keita Amemiya, a man who created "False Wolf", "Female woman who became 3D games with action quality"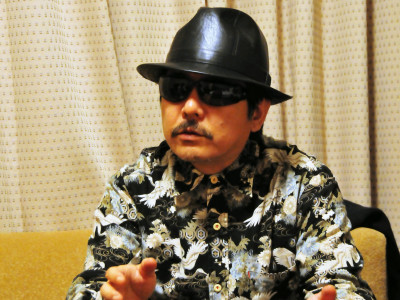 3D movie of special effects TV drama "False " that gained popularityIt was in July 2009 that the announcement was made. A year has passed since then, "Fragrance ~ RED REQUIEM ~Will be a road show at Shinjuku Baltic 9 and other national theaters from Saturday, October 30th.

This time, I interviewed Director Keimi Amamiya who created the "False Wolf". Why does Director Amemiya keep taking special effects, and why this time the warrior is 3D? I was able to talk with each other in detail.

The contents of the interview are as follows.
Director Keita Amemiya.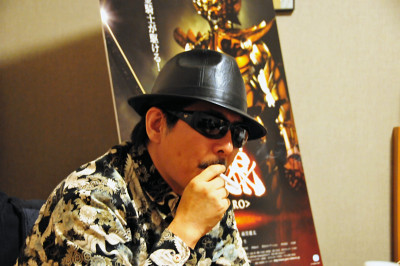 GIGAZINE (hereinafter, G):
First of all, I would like to ask why Directed Amamiya is taking special effects. I heard that the director liked special effects from early childhood, but is the original experience "Masked Rider"?

Keimita Amemiya (hereinafter referred to as rain):
No, it was "Ultraman", was the first "Ultra Q"? Before that, it may have been a Godzilla movie. "King Kong vs. Godzilla" that I saw when I was 3 years old was the first movie I saw. I remember it in a dim.

G:
Why did you see it?

rain:
I am from Urayasu of Chiba Prefecture and I went there to the cinema after returning to the public bath often. Since my father was a movie fan, I heard that Tsuburaya's monster movies were watched at the time of publication.

G:
Is it more familiar with special effects movies since then?

rain:
I agree. I think that there are only two kinds of movies genres.

G:
Two kinds?

rain:
"Movie with a monster appearing" and "A movie without a monster" (laugh) It is my opinion. There are only two movie genres. It is not a romantic thing or an action or a horror, but "a movie that a monster comes out" and "a movie that does not come out." There are only two kinds.

G:
I think that "I see that" when I see my previous works. Do you also feel that you want to do a huge monster movie?

rain:
Well, yes, I think I want to do it. However, since there is a sense that "expression" Godzilla "or" Cloverfield "has been dealt with extensively, I think that it would be better to take it a little bit more.

G:
Now I have talked about "Cloverfield", how was that?

rain:
It was funny. The monster was bad, but (lol) I thought that if the monster is cool, that is the best. Something is cool in yourself, is not it an American movie?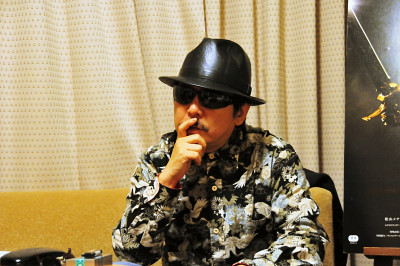 G:
Certainly Hollywood version of Godzilla .... How did you feel about Hollywood version Godzilla?

rain:
It's not Godzilla, is that. It's just a big lizard ... .... Special effects were amazing. There may be no concept of a monster besides Japan, there are monsters and monsters, though. A monster may be slightly different from the natural disaster if it says either.

G:
The special effects for the first time in five years from "Iron Koji Mikazuki" is "Familiar." Meanwhile, I played the character design of the game, and served as the original of "Magical Girl Party Ars", but when did you start to plan the "Famous Fang" from around?

rain:
There was a story from about before "Tao Moon". The team that is doing CG of "omnibus · Japan" CG is fun and technically excellant. To Osamu Uemura, president of the Tohokushinsha (now, the highest advisor), "Omnibus · Japan is doing only subcontracting of CS and movies, can not become a star by any means, making a project that makes that technology star It has always been told that "Please give me." Actually, "Magical Girl's Party Ars" started with that flow, but it turned out to be a production by a different animation company ... ....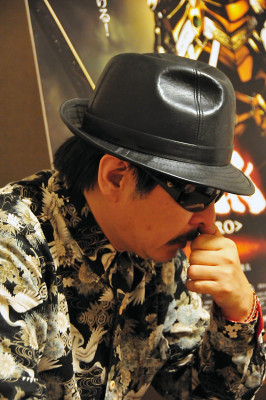 There was always something I wanted to do something like a life-size dark hero from before. Somehow it came close to it and went and it seemed to have made "a false wolf". With CG in the beginning, the dark hero I wanted to do got closer to me. The unit price per Okita CG and other one cut became cheap by the time you first heard a voice and it is realized, it has become almost usable on television. I felt like I was getting into the range on that side, though.

G:
Initially I asked that "father wolf" was doing for children, but the content was quite dark from the first episode. Where did you turn around?

rain:
At first it was a hero thing, there was something to make it a child's content. Just within myself I have not changed much. In fact it did not change if it says "It's for children and for adults" and the content is changing. I guess the setting has changed slightly. When it is for children, there is a mechanism of land, sea and sky, there are images like horses, sharks and birds, a golden knight who makes full use of the three mechanisms, even for adults I have an expression to be established by that, but a little budget problem There must be a horse only. Moreover, horses are not served every time.

In the face of realistic problems, there are also works that make it possible due to budget, the producer's speculation, or something like that, but I do not like that style. I would like to link such things from the beginning to what I wanted to do. Even though there is a premise that "a horse can not be issued every time", there is a drama neatly when it is put out, it is very special. It is the way of landing to make it a structure to rise as a drama by the appearance of a hero's horse. There is a puzzle there, and when it becomes clear that what can be expressed, it gets a drama. If you consider it as positively as possible, you should be able to land anything.

G:
It is exactly like "pro".
Hironobu Kageyama is appointed as a magical ring Zarba role. Mr. Kageyama is the leader of the JAM Project in charge of OP, but it is a singer, but why did he appoint it?

rain:
Mr. Kageyama sang the theme song of "Batman Sentai Jetman" I was doing at Toei and also singing at Dragon Ball, as for my recognition Kageyama is doing a lot of theme songs of animation With the impression that there will be a lot of voice actors and so on (lol) It will cost money to call the voice actor again, so if you request Kageyama, feel free to ask me if you ask "I'm OK" I accepted you. When I heard it later, there seems to be some, but I told you that I have never done a voice actor on the main. However, I had a play in the same way as I was a voice actor. Mr. Kageyama is now professing that he is already "only Zarba".

G:
Initially the opening song was instrumental, the first time I heard the song was from the battle of episode 12. What is the reason for this configuration?

rain:
That was because there was something like a production committee. The songs were made from the beginning. I did not care much about it, but in terms of committee, the songs are probably not a childish dish. After all, there was an opinion that I want to thoroughly start as contents for adults. I really did not know whether to use that song or not use it. I thought that there was that song, but the staff asked me "is not it close to other heroes?" There is also a slight negative voice. Then, thinking what to do in order to sound this song the most, I thought I should use it in the place where it is the most exciting rather than using it from one story. Besides, that song does not go abruptly, I made it a structure that I will scatter all fragments of that song from one story. Eventually I made it from that song to make all the flow to go to the orchestra version, bolero. Well it will be a consequence, but it seems that everyone was trying to make a new one hotly.

G:
When you are reading a blog, you can see that the shoulders, neck, waist and so on hurts, but is it okay? I wonder if I'm tired of having lots of work recently, or whether I am already playing or not (laugh)

rain:
I am half played (haha)

G:
Because "Amemiya director, I wonder if it's okay" was written.

rain:
I want people to worry.

G:
(Laugh) Are not you worried too much at the scene?

rain:
I am not worried (laugh)

G:
What kind of commitment does the "Farewolf ~ RED REQUIEM ~" do not screen in 2D at all?

rain:
Rather than commitment, it is a movie made in 3D so I can not find a reason to do it in 2D.

Director Amamiya said that "there are no reasons to obtain a 3D work even if it is shown 2D."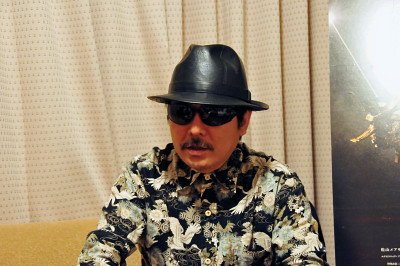 rain:
Tohokushinsa also agreed to this. Perhaps the number of screening houses will increase internally, so it may be that there was a chillahora in the opinion that 2D was suggested, but ultimately it can be said that "3D Let's just do it. "It was good.

G:
What is the area that decided to make it completely in 3D?

rain:
Rather than a decision, I am passive and I told you to "make me 3D" on the way.

G:
How was it when you were told?

rain:
On the contrary, I thought it was a shame (lol) I feel like I can unravel a little spell from the pressure of the Oita theater version.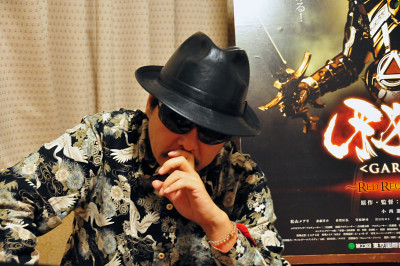 G:
Amid making it, did you have a scene to experience the difference between 2D and 3D?

rain:
I guess this movie is the biggest thing that is formed. To tell the truth, the action is the least among the wolves I have ever had, only about three times. Because the false warrior (Knight figure) comes out only twice. The drama in the meantime is quite good if it is 3D. Spatial expression? There was some stereoscopic feeling on the lawn. This is not true if it is a television. The second part of "False Special Midnight Devil" has begun and it's been a while since I've done it for a while since the last 30 minutes. At first it crashed whether I had to do it in the movie, but since it became 3D, there was a feeling that I do not have to compete there. Because it is not a volume of action, it can compete with quality.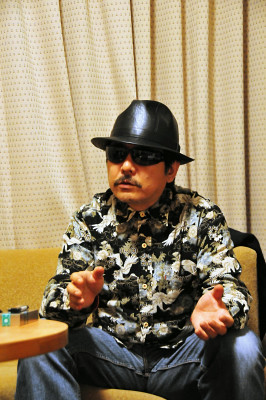 In terms of action, it is overwhelmingly smaller than the TV series, it is a small work. But when I finish watching it, it has become a work that I see as it is.

G:
I feel that there are a lot of expressions that come out in front when you are watching 3D movies recently, but in the case of a false wolf, there are a lot of expressions where depth is felt, thinking "You are doing good 3D It was. Was that from the beginning that 3D had a place to express the depth? Or did it happen by chance?

rain:
It's half done. I can express only the depth, if anything. 3D that can be expressed in the presentation environment of 3D movies now is only the depth. What is coming in the front is small, and only things that are very easy to recognize in three dimensions. For example, it is fragments of glass, stone, etc. Things that you are not familiar with, such as those with very strange and strange shapes that only come out in movies, are not recognized as cubes. The brain will misunderstand whether it is large or what it is making as a miniature, is not it strange?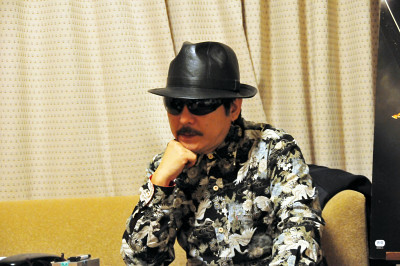 Absolutely recognizable things are limited to those familiar. If you are sending out a new one, you have to keep it on the screen all the time. After all, if it is a 3D movie, there is no sense of satisfaction. Even if things are placed in front of you, I feel it is three-dimensional, but the one whose base is in the back of the screen is felt more stereoscopically. It comes only from the tip. For example, the crown part of the letter goes to the back of the screen, but the bottom bouncing part comes out of the screen.

"False ~ RED REQUIEM ~" realizing 3D image without discomfort.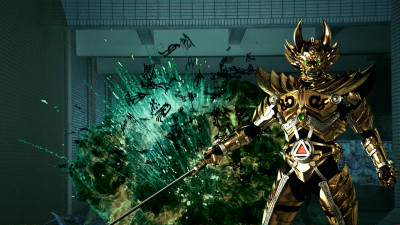 In this time, I gradually checked the disparity that looked like cubes, made materials and decided which cuts to put in.

G:
When I watched the movie this time, I felt close to the atmosphere of the first episode of "False Wolf".

This time, hero · Saejima Steel Fang tries to fight against the apostle horror with Magi Commander, Rikoza, Disciple's Sigt, and Feng Sha.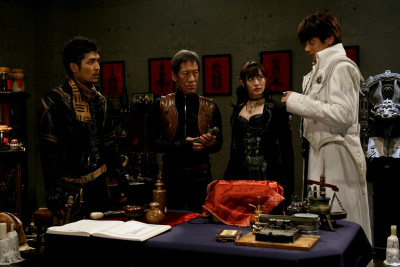 Also pay attention to the battle of dangerous flowers.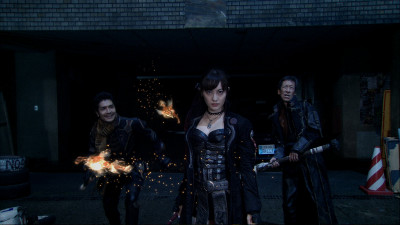 Can steel fangs and martial flowers beat the apostle horror?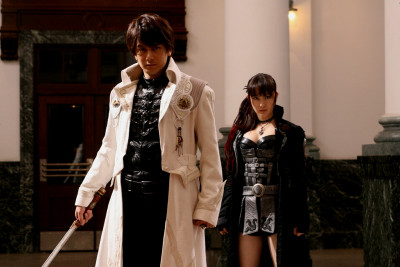 rain:
Since I wanted to talk about defeating the first one cool, one episode of horror, I was conscious to put such a taste. Also, there are people who wanted to talk about people who did not watch the TV series. I do not like setting or interpersonal relationships that I do not understand without watching TV version. I should stop all such things. If it is a trip, you do not have to bring out any other characters.

Even if it is called a horror, it is not like plotting the world conquest, it would be more likely that people who are going to tinkering while eating human flesh will come in. I thought that people who have not seen "Familiar" at all wish to make themselves false witches to watch first. If it is interesting to watch a movie, perhaps the previous series may be seen. If you watch it again, it may change a bit. The only thing that used the nerve is there. While there are fans who have chased the series of "false wolves", they also pay attention to customers who watch for the first time.

A steel fang that confronts a horror opponent.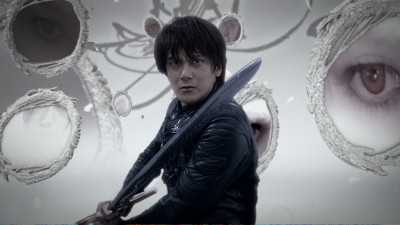 G:
"I do not have time to write a scenario for a new project I want to do, there are two projects I want to realize." What kind of project is it? Please tell me as far as you can say.

rain:
One is a "female wolf" like action, it is a genre action that no one has done, very fighting way. I would like to take this as a cheerful day. The other one is a very plain story about fairies as opposed to action items. Well I mean Kitaro without a battle, I want to take a bit of that sort of indifferent.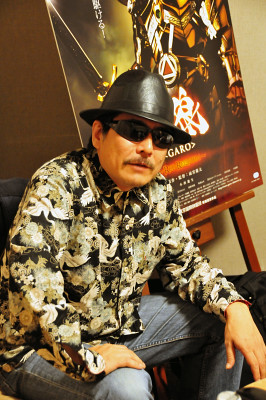 G:
Indeed, I am looking forward to imaging. Thank you for today.