A report on the premiere screening for one night only, "TO (Too)" which made Hoshino Noronori's space epic "2001 Night Story" 3D animated,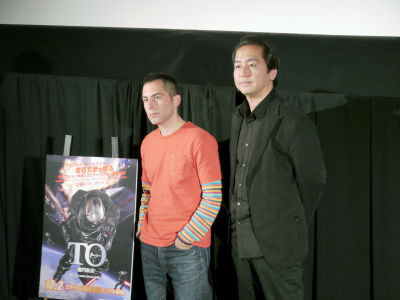 From the SF manga "2001 Night Story" by Hoshino Noronori 13th night "Symbiotic Planet" and the 15th Elliptical Orbit "15th night" Elliptical Orbit "with 3D Live AnimationTO (two)"Will be released from December. Prior to that, DVD rental began on Friday, October 2, but there are lots of voices that you would like to see in this theater at the theater, and that there were also offers from over 30 countries worldwide This time, the premiere screening will be held for one night only at TOHO Cinemas Roppongi Hills this time.

Prior to screening, director Fumihiko Sori "TO (TOO)" and "Iron Concrete Cleats"Michael Arias directed creator dialogue was also held.

Details are as below.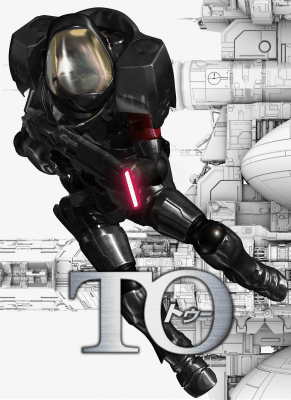 So I came to Roppongi Hills.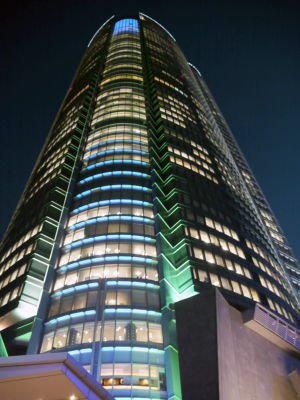 The venue is TOHO Cinemas Roppongi Hills.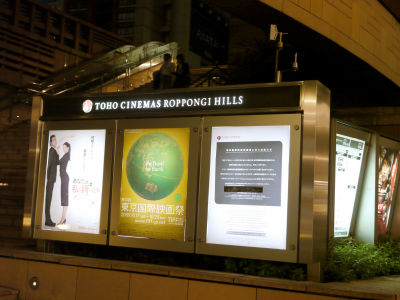 SeriouslyTokyo International Film FestivalBefore the start of the opening day, preparations for the festival were held here and there. James Cameron's "AvatarIsSpecial preview of 15 minutes published in AugustAnother version will be screened.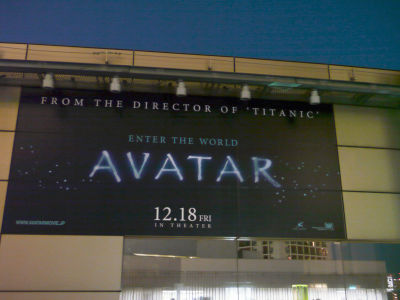 "TO (TO)" has started renting from October, Blu - ray and DVD release will begin in December, but because there was an offer of screening from more than 30 countries in the world, the premiere screening of this time Opportunities were set up. Prior to the screening, a talk show was held by Director Sogori Fumihiko and a friend and directed by Michael Arias of "Iron Confucius Cleats".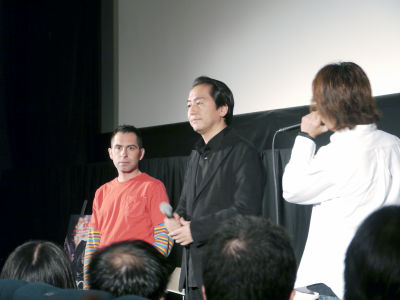 Moderator:
I have heard that the two of you know acquaintances from a long time, but how did you get acquainted with the circumstances?

Fumihiko Sori (hereinafter Zen):
I first met with Mike about 15 years ago. At that time Mike came to Japan and was working as CG software, and I was in the CG department of TBS, where Mike came to visit and greeted me. I do not have something together at work, but meet and talk, "Ping pongEven when I made the first come on, I keep on making friends forever.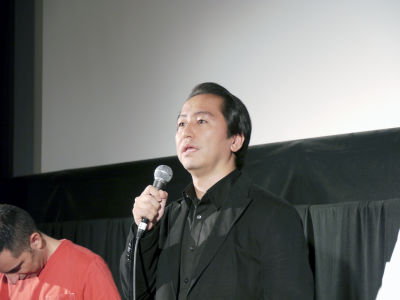 Moderator:
Do you remember that?

Michael Arias (the following):
I remember. At the preview preview of "Ping Pong" at the time of the initial preview of Mr. Zori, I was thinking about making "Iron Confucius Cleat" at the time but when I was not working yet, "Sori-san I was shocked "was said. Mr. Sori led the work of fusion of animation and live-action like "TO" first, so I'd like to see what kind of work I will make in the future.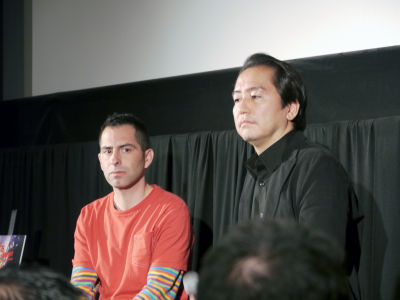 Moderator:
Both of you have something in common that you are making Matsumoto Ohiya work, did you have advice on each other?

Ma:
There is not it. Originally, I did not know that I was making it, so it seems I got suddenly done.

Zen:
As a creator, I do not think that it is the same as the general public, but when I look at the work of Mike, I thought "This is amazing, funny! Mike, you can do this!"

Moderator:
Do you have any favorite works of each other?

Zen:
First of all, "Konpaku muscle cleat" is indispensable. I think that it is a wonderful work even if you pull out that you do not make a friend made by a friend Mike.

Ma:
I'm sorry for my directorial debut (Sori's), but "Ping Pong" is amazing. It is nice that Mr. Sori who is a fan of the same Matsumoto Ohi moved it, and everything that Sori is making afterwards was also interested and this "TO" is especially twice consecutive I like it as much as I saw it.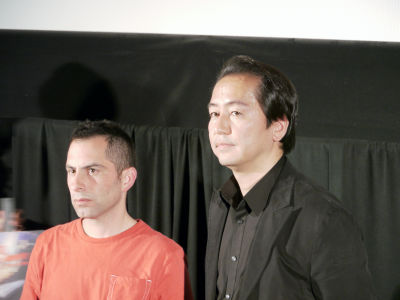 Moderator:
Do you talk about movie theory?

Zen:
There is not much to talk with. "Vexir"When you come to a talk with me," When Iron Confucius Cleats "STUDIO 4 ° CYou know how hard it is to bother you at the scene of the site, but there are things like a battlefield. I do not get along well, but I feel I am connected somewhere.

Moderator:
I think both of the live-action photography and the animation are being carried out, I think that it is a type of person who is not so many in Japan, but do you have an approach to directing theory and works to each?

Ma:
Both live-action photography and animation have the difference as a producer, but what I do as a director is the same. I strike my sensibility in various groups, like large families, and incorporate ideas. Works that I participated in were a lot of things to make, so I often say "movies are director's", but I think the director's job is only one job. Eventually I am responsible for the director, but I feel like I will build things in one society.

Given the director thesis that I have built, both myself and Mr. Zori go up on the scene, so I can learn to make special effects and CG with my own hands so that I can make a special makeup by myself looking through the viewfinder Even if you touch it, even if you move the CG model, I feel like I am doing a film director because that is fun. Rather, I will never do only the director, but rather I am happy to be able to do various things that I can make on the spot, so even if I want to do anything, either by producer or CG animator. As Sori is also doing a director and doing a producer, I feel a similar smell.

Moderator:
Sori also takes the initiative at the scene and takes photos.

Zen:
I agree. It is the same as Mike, the work is not made by one person, but I think that "TO" to be seen today is also created together with dozens of staff. Among them, being part of the leadership is a pleasure and honor to be in the position that someone should be at the top. Because I do anything, I hate being staffed or doing out I do not need it, but I get angry, but the feeling that I want to make it all the time is the same even if I become a producer.

Moderator:
Today is "TO" screening, so we will talk about this work. I understand the background of creating "TO" and the fact that 3D live animation is evolving rapidly, but please tell us what kind of place the aim is aiming for.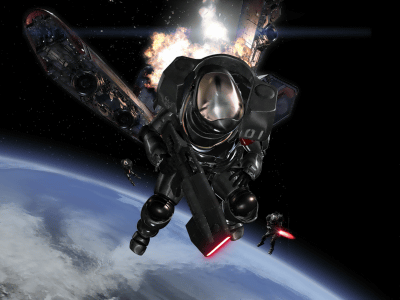 Zen:
Although I've been doing 3D live animation as "Apple Seed" "Vexil", sending it to the world as a movie is laborious and variously tough. I thought that I would like to challenge with a stance that makes manufacturing more freely. Originally I started planning about 30 minutes x 4 TV series. Professor Hoshino Yoshinori's original work is that I want to do this work if I can do projects in the future, doing a job of the future, saying "This is awesome, is not it a movie?" From 20 years ago when I got the first edition Well, it is finally my wish. When talking about the TV series came, I thought, "There are only 200 stories of the story." I think that it is a work that has such a feeling, I thought that compatibility with 3D universe which is the stage of 3D live animation and work is good, I thought that it is the best timing to send out as "TO" now after taking the timing etc.

Moderator:
I mentioned earlier that Michael Arias likes "TO", which neighborhood do you like?

Ma:
It is a movie-like entertainment. I talked to Sori at the time of "Vexil", but "Vexille" was a difficult story for me. With a feeling that it would go as if not looking at thinking about various things. However, "TO" is not so, it is like a science fiction novel I was reading when I was a high school student, it is a work with a sense of adventure that I am excited about simply exciting. Besides, it is making movies that seem to be movies with depth, and the sound is good and the music is cool.

Moderator:
In the 3D live animation, I think it is easy to compare with the previous work "Vexil", but where is the part that put the power in this work?

Zen:
After all it is a character. Characters are very difficult and they are not seeking photo realistic things, so come with 'apple seed', 'vexil' and are still seeking something. How to be able to accept CG without discomfort is an issue, it may be uncomfortable even if it is too realistic, and if it is made into animation, there is no way to match hand-drawn animation, so differentiate it into another genre It is strong thought that I want to do as it is.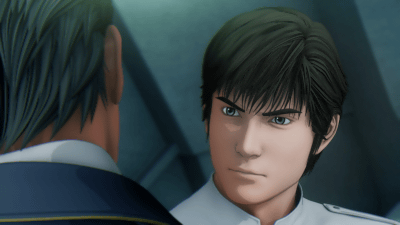 Moderator:
Surely, Sori's 3D live animation is a game in a completely different place, is not it?

Zen:
Because I'm boring just by chasing what I do in Hollywood, I think as a creator if I want to keep track of the style unique to Japan, which we can only do. Because I think that it is not personally meaningful to replace the terrible nature of Japanese cell animation with CG, I'm not thinking about entering there, but I'm happy if I can make a work that can only be done with 3D animation I think that. It is not normal to deformed 2D animation if it is normal animation, so instead of deforming, it is chasing the 3D live animation as a way to draw animation as an ordinary human drama, and its "hop-step jump" Jump "is the" TO "this time.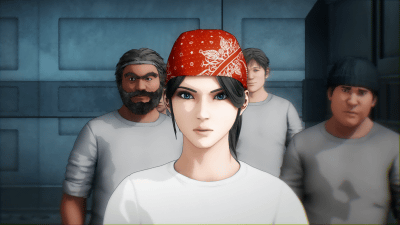 Moderator:
In "Vexille"Facial captureI did it, how is it with this work?

Zen:
Animation is painted with animation all in hand, concerning the face is drawn by animator. Of course, I do motion capture. Production of motion capture is the same as live-action movie. It is easy to do when it can be made as an animation director, I'm pleased. Why motion capture? This is not the problem of time shortening or budgeting, it is the best method as my methodology. However, it is most emotional that the face is carefully handled by the animator.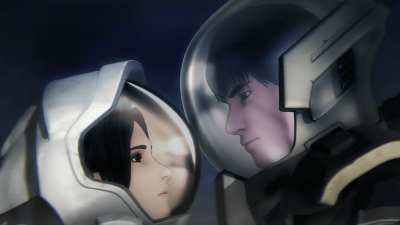 Moderator:
Speaking of Japan, it is true. The release date of "TO" is said to be the head of December, and director James Cameron (avatar), which both Sori Director and Director Arias also worked on, was also a road show, did you see that over there?

Ma:
"Avatar" is not it? I have only seen video clips, but I have been expecting much from listening to rumors since the conception. Cameron thinks what you can make.

Zen:
Mike has been doing since "Abyss", it is surprising. By the time I was doing CG animation of "Titanic" in 1996, it was just "Avatar"PreproIt started and I said "I can not do this kind of thing", but I was able to do it ... and so on. I worked so long, so I am looking forward to it. It is obsession to go over there already.

Moderator:
If "Avatar" took more than 10 years, if you do such a work in Japan, would it be useless if we have to make a plan?

Ma:
Also, "TO" also has been 20 years since Mr. Sori had read the original, so it is another problem whether production actually started. I think that time is not useless as there are things that make us feel as if you are long together with the stories I thought and original story. Also in the imagination "Avatar" can not be realized with the technology at the time, so there was a place to wait for a while and I think that it was very special that it finally became a work ripe.

Moderator:
Do you have anything you would like to make this past?

Zen:
There are a couple of things such as what you are planning, technically strict yet domestic, and "I can not move yet". It is too early to realize such things as images, so it may be ten years ahead, but I am planning to do so obsessively with that.

Moderator:
As for VFX, I think that a lot of know-how is accumulating in Japan as well. Will there be an epic art that can choose methods for expressions, regardless of 3D in the future?

Zen:
Actual photography takes more money than animation, and there are many hardships as well. It is difficult to make a work well at a good timing, but if you are 3D anime like this you can have something of a large scale to some extent, so there may be things that you can hit a frustration that you can not do with live action .

Moderator:
I see. Thank you for today.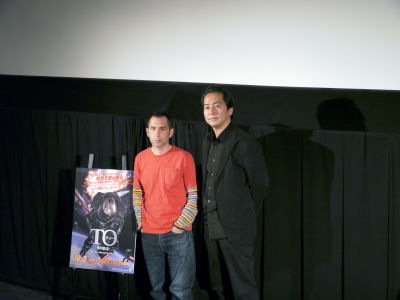 The scene picture of "TO" is as follows. Of course, the scale sense is orders of magnitude, as well as character depiction that director Sori stuck.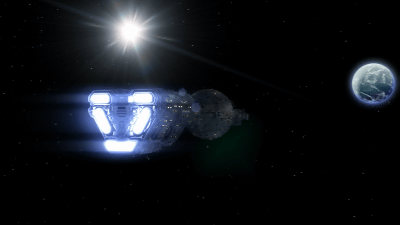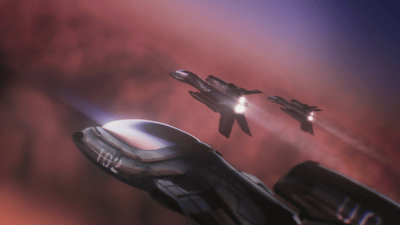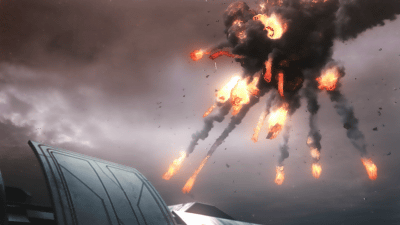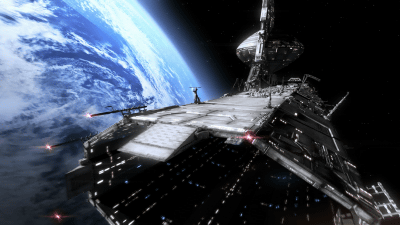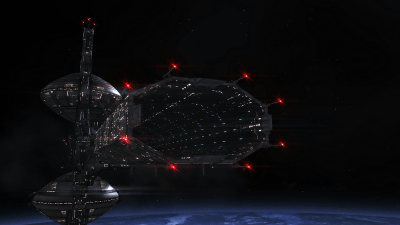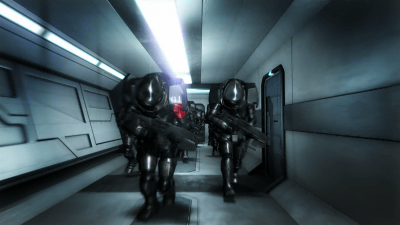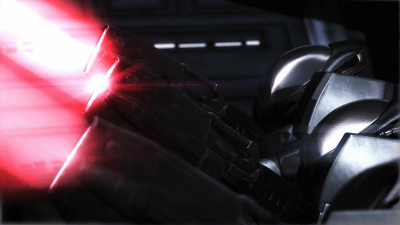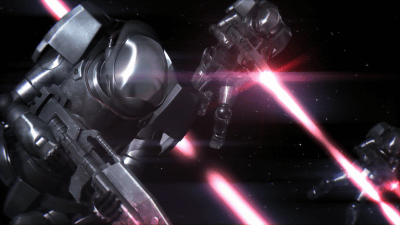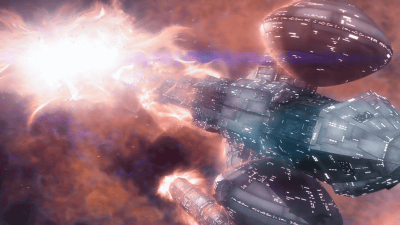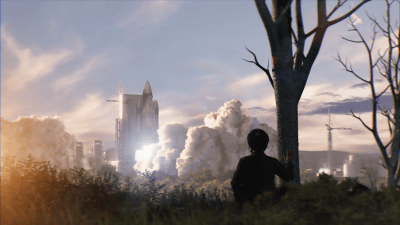 "TO elliptical orbit" "TO symbiotic planet" is currently receiving favorable reviews. Also, from December 18th (Fri) Blu - ray and DVD will be on sale.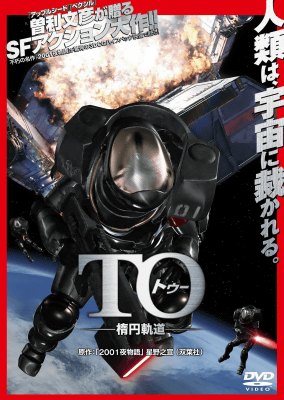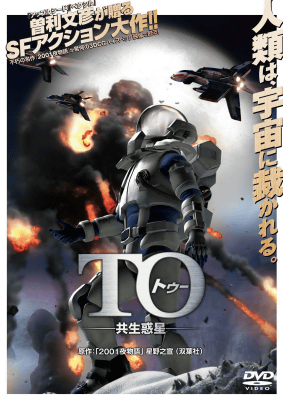 © Yoshinobu Hoshino · Asahi Shimbun / "TO" Production Committee