Interview with director Ang Lee that 'the next level of movie making' has opened in the movie 'Gemini Man'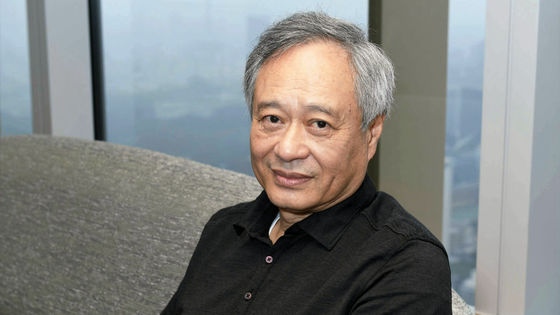 The latest work by director
Ang Lee,
who has won two Academy Awards for Best
Directing
for '
Brokeback Mountain
' released in 2005 and '
Life of Pi / Drifting with Tora 227 Days
' released in 2012. '
Gemini Man
' was released on October 25, 2019 (Friday).
The feature of this work is that 'Will Smith will co-star with'young'Will Smith' in appearance, but in addition to that, when shooting a movie that was '24 frames per second' in the past. There is a point that the frame rate is set to '120 frames per second'. At the time of screening, there are '60 frames per second' and '120 frames per second' depending on the theater, which was performed in 'The Hobbit: An Unexpected Adventure' in 2012, which is known as an example of past high frame screenings. More than 48 frames per second. However, even though the high frame rate has not been screened since 'The Hobbit', why is 'Gemini Man' screening at '3D Plus in High Frame Rate (3D + in HFR)'? Was it? Following
an interview
with
producer Jerry Bruckheimer,
we interviewed director Ang Lee, and the answer came to light.
In the latter half of the article, you can see the footage presentation at Paramount Studios, where director Will Smith starred and producer Jerry Bruckheimer took the stage. There are many stories about the technology used in this work, and it should be useful not only when watching this work but also when watching movies in the future.
Movie 'Gemini Man' official website
https://geminiman.jp/
Director Ang Lee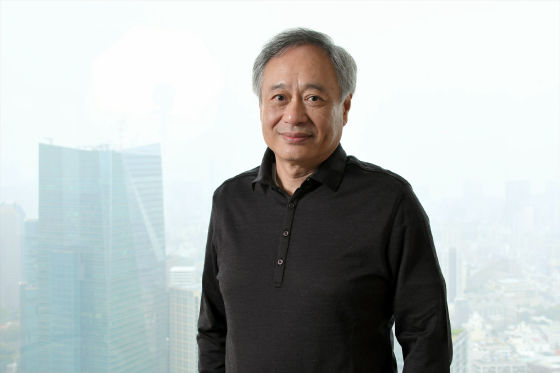 ・ Interview with director Ang Lee
・ 'Geminiman' footage presentation + Q & A
◆ Interview with director Ang Lee
GIGAZINE (G):
At the New York Film Festival in 2012, the director said, '
I don't really understand what kind of film director I am. Some people call me a master, but the master is a different film. It feels weird to just shoot. However, I'm so curious that my career is like going to a film school, so how to use guns, how to ride horses, and wires. I like the process of learning what a movie needs, such as action, and I can't help it.
' Every time you shoot a new work, you will learn something. What did you learn from 'Gemini Man'?
Director Ang Lee (Lee):
It feels like 'next level action' and 'next level movie making' have opened up. In other words, what you can do in 3D and what you need to do to make it more immersive. In the action scene, the facial expressions and emotions of the actor who is playing can be captured finely and clearly, so it is now possible to show 'how much pain this character is feeling'. It was. Until now, it was thought that 'action is speed', but it is no longer the case, and it is possible that 3D + in HFR felt that it was how to make it into a drama.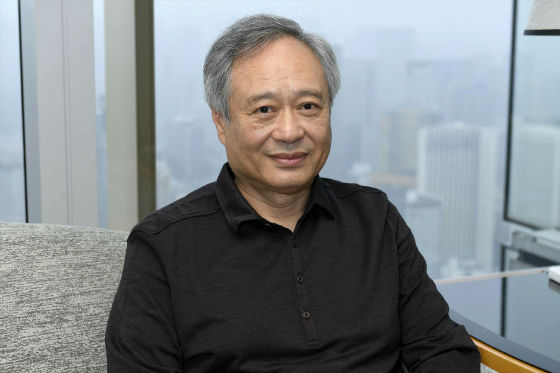 G:
So that's it.

Lee:
The 'how to pinch a story' or the 'grammar of a 2D movie' so far has been 'manipulating' the audience using editing and
montage
. However, in 3D movies, the so-called '
Mizan Seine
', where and what to place can tell the story. In the future, I think it is an area where we must study what aesthetics is in digital cinema. Today's 3D is nothing more than 2D tracking. But 3D should have a 3D aesthetic. I think we should explore it.
G:
'3D aesthetics', I see.
Lee:
Facial expressions can now be captured in great detail, so you can tell the audience 'what you are thinking at the bottom of your stomach' with just one facial expression. How the color of the face changes due to changes in body temperature, what kind of change it is when the face blushes, that is the part that leads to acting, 'What kind of acting is more subtractive? I feel that various new worlds have opened up, such as 'Is something good?', And I was attracted to it. I think I will continue to pursue this direction. I'm honored to do this, and at the same time, 'I'm also on this path. Fate I have the impression that it may be.
G:
In 'Gemini Man', there will be very spectacular action scenes such as the bike chase scene that can only be seen in the trailer. What should we be careful about when creating such a high-level scene?
Lee:
In 3D, even the smallest details can be captured in the video, so sufficient frame rate and resolution are required to perform this kind of action. 'Detailed details' are parts that were previously invisible to the audience, and now that you can see all of them, it also affects how you assemble the action scene on site. Give.
G:
Certainly you can see the details well.
Lee:
Until now, the choreography of the action was blurred with the quick PAN, or the
stroboscopic effect
was rather effective and saved, and fine editing and cutting with montage gave a sense of speed. I've been doing it. However, the resolution is increased by this amount, and when it comes to 3D, cheating does not work. While the possibility of the media saying 'I can do this much' is high, our skill is still at the bottom (laugh), but the audience is waiting in anticipation of the upper side. In that state, we get frustrated, and sometimes we wonder, 'What are you doing, something stupid ...'.
G:
Such (laughs)
Lee:
The bike chase that I got as an example was powerful even if I shot a chase at about 50 km / h, but when it comes to 3D, I'm not surprised even if it exceeds 110 km / h. In that case, it would be a story of how to make the play to the extent that it does not kill the actor (laugh) Since it will be shot using equipment that weighs 1 ton, that was a fracture, but there were really dead people. I'm glad I didn't have it.
G:
Eh ... (laughs)
Lee:
Therefore, there are some parts that must be borrowed from digital power. In that direction, I think that a good movie can be made by balancing real and digital. Of course, it is possible to make it in full digital, but I think that if it is not made based on the substance, it will not be realistic.
G:
So that's it. Thank you for talking with us in the tight schedule of coming to Japan.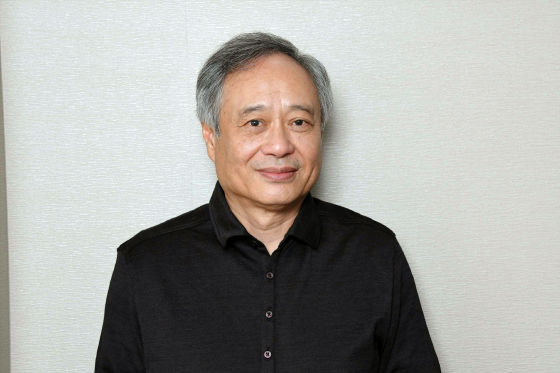 ◆ 'Geminiman' footage presentation + Q & A
Below is the content of the footage presentation at Paramount Studios.

Q: Q:
People sometimes think about what they would say if they could meet themselves 20 years ago, but this movie seems to say exactly that.

Director Ang Lee (Lee):
This is an action thriller that I give in collaboration with Will Smith and Jerry Bruckheimer. It has a little science fiction, but above all it's a human drama.

Will Smith as Henry (Smith):
For me, this was a great project. The WETA team used my past appearances as a reference, and I was able to show off the many tragedy I had provided to the entertainment industry (laughs), but that's how I did. I think it was good to be able to look back on the past. I was able to see 'youth vs. experience' firmly. People often ask me, 'If I could go back to the old days, when would I want to go back?', But I absolutely hate my twenties. I'm in my twenties the worst (laughs). If you're in your thirties ... It was good to be able to think about that.

Q: Q:
Jerry, have you had this project for a long time?

Producer Jerry Bruckheimer (hereinafter referred to as Bruckheimer):
Is it 10 or 15 years? I don't know because the back is a type that doesn't turn around. I'm always looking forward (laughs). I'm really happy to finally be able to show this to the audience. And it was a tremendous honor for me to have these two gentlemen, the best filmmakers and the best actors involved. Ann and Will are extremely enthusiastic about their work. They succeeded not just because they were lucky. Not to mention being talented, we spend our time and effort generously.

Q: Q:
Please tell us about the technical aspects. I already know that digital processing can make people look younger, but are you doing something different in this work?

Lee:
I want to say that clearly. This does not 'make the actor look younger'. In this era, it is possible to show the actor's age up and down, but in this work we are creating a new character from scratch. We made 'Young Will Smith' from nothing, in the same way we remember. The problem was that Will now is much better at acting than Will at the time.

Smith:
so. Thanks to that, when I was playing Junior, Anne often said, 'Don't do it that well' (laughs). And I showed my old acting, 'Like this' (laughs).

Lee:
For reference.

Smith:
And he said, 'Hey, you're not good at it? Do it this way' (laughs).

Lee:
This was a revolutionary technology as well as an acting challenge. And Will took it and stood up. In addition, I had to superimpose on this very unique story, which Will had never experienced before. Will is a big movie star, and there are other movie stars, but not all of them can do this. That's why we asked Will.

Smith:
For example, who? Can you tell me your name?

(Everyone laughs)

Lee:
It was very difficult not only to recreate the 90's Will, but also to get him to do what the movie needed. "He" is a clone, a human, not a robot. "He" must be innocent, pure, and capable of acting with deep emotions. I personally understood the feelings of Henry, the main character. 'What would you say if you could meet yourself when you were young?' Or 'What would you think if you met yourself when you were old?' 'If you find yourself going to be that way , Then how should we live? '' Does that clone have souls and emotions? If so, what is the difference from a real human being? What makes a human being human? ' This work explores the essence of such human beings while maintaining the form of an exciting entertainment work.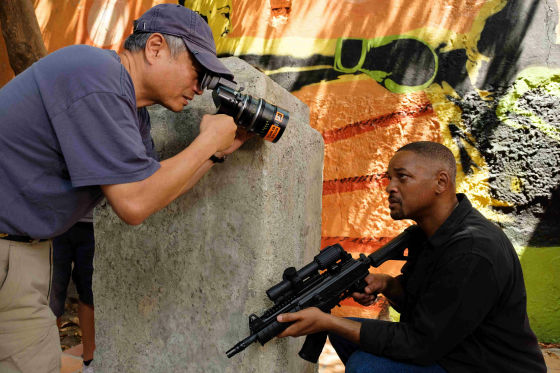 Smith:
The great thing about this work is that the 'young me' junior is not me. That's 100% digital. It's not something that was created on top of my footage, it's completely CG like the Lion of 'The Lion King '. That is amazing.

Q: Q:
But you were the one who acted, right?

Smith:
Yes, I'm using my acting. The skin is CG, and it does not smooth out the wrinkles on my skin. WETA is doing something like never before.

Q: Q:
But are you here now younger than Henry in the movie?

Smith:
Ann also said, 'Can you get older?' (Laughs). When I asked, 'OK, what should I do?', He said, 'I'm getting old with hair and makeup.'

Q: Q:
Jerry, the audience knows Will when he was young. Didn't it mean that it was more difficult to appoint such a person? Will released his first album in the 80's, right?

Smith:
It's 1986.

Bruckheimer:
Of course, the appointment of Will made the situation even more difficult. Many people remember when Will was a ' fresh prince .'



That alone was difficult, but Anne shot at 120 frames. That means 'I can see everything'. It would have been much easier to do it with a normal 24 frame. Then I still left it to you. This movie is like 'I'm actually watching it in front of me.' What Anne did is amazing, I have to thank Skydance and Paramount. Because he let me do something that no one was doing. It was before that the actors looked younger. But it's introducing a digital character based on Will Smith's acting, which costs a lot of money. But they believed that Anne was right and they paid for it. Ann said she could, but I don't think she really knew it at that time (laughs). But Anne did it. I think that this work pushed ahead with what is called a 'movie.' It is said that 'people have stopped going to the cinema', but this work offers a 'totally new theater experience'. The film maker has done something new. This is a revolutionary piece that offers something that no one has ever experienced.

It seems that Clive Orphen, who plays Clay, is taking a break with the director.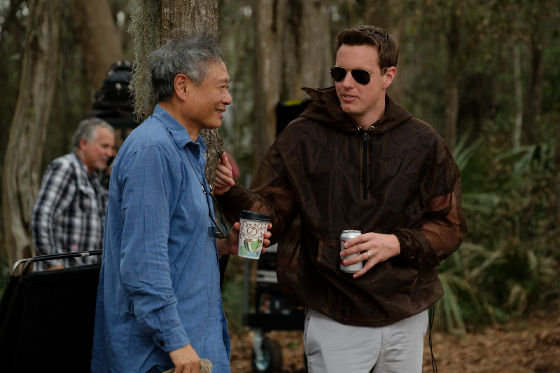 Smith:
Can you guys applaud Anne?

(All applause

Smith:
That's how I was born completely digital. Would you like him to work in the future?

(Everyone laughs)

Smith:
'I have a role that I have to get fat. Do you.'

(Everyone laughs)

Q: Q:
What was it like to act under this new technology?

Smith:
It was pretty scary. You can't hide what you can hide with 24 frames. Moreover, it is a 3D camera. In other words, the camera is so close that you can even see the pores. No deception works. I've never had such a difficult situation. We first shot the Henry part. At that time, another actor played the role of junior, and I was able to act against someone. I asked the actor to do 'what I wouldn't do' in addition to what I would do. He came to the scene after learning my past acting well. After doing that, I became the junior player. In that shoot, my acting was the material for motion capture, so I wore a helmet and acted with a small camera right in front of my face.

Lee:
I would like to say that too. The actor says, 'This shows everything, so it's scary,' but that means showing the person, the moment, the moment. When you do it this way, you can't act. You have to really feel and react. So this time, I changed the way of directing so that the actors really feel that way. If you act, it will be 'that kind of shape'. The reward was great, and on the day of shooting, Will really felt and moved. He showed me mature, complex and subtle things.

Smith:
'Maturity' is very difficult for me, though.

(Everyone laughs)

Lee:
I have to feel it from the bottom of my heart. No matter how many times you take it, each time.

Q: Q:
I understand the emotional part, but what about the fighting scene?

Smith:
It was a big plus to know that the junior face was CG. I did Henry for shooting the fighting scene, and the stuntman did the junior. Since it was shot in a different frame than usual, juniors can punch differently, and the face will change to digital later, so in this work there is even a scene where the fist hits the face and the face is distorted. ..

Lee:
There are times when the audience feels 'painful' when they are hit.

Smith:
You can see how they really hit each other at close range. You've never seen this in a movie. At least in the movie I made, this wasn't the case. The level of CG is really great, and I can make realistic faces, so this is possible.

Q: Q:
Looking at the footage, I noticed that the mirror often came out.

Lee:
It's done intentionally. At the beginning of the movie, there is a line saying 'I'm not good at seeing myself in the mirror', which is a metaphor. Wrap it up. So it came out naturally, but only the first one will do it. I'm persistent if I do more than that (laughs)

Smith:
'My worst nightmare is in me.' 'I am the one who makes the biggest enemy.' 'The most difficult and most painful thing is created by some kind in me.' I like that concept very much.

Bruckheimer:
That concept is also the best in action, isn't it? Junior is trying to kill Henry, but Henry is trying to save him. I'm trying to prevent Junior from becoming like Henry. Henry isn't happy with what he's doing now.

Q: Q:
Jerry, you worked with us early in Will's career. How was it like to reassemble now? Has the relationship between the two changed?

Bruckheimer:
We're still in a talkative relationship (laughs)

Smith:
Yes, I'm still talking (laughs). We have made 5 movies together. The first work is '
Bad Boys
'. I think Jerry has become softer. It's very calm. Jerry's hobby is photography, and he always takes pictures on-site. If he's taking a picture, that's okay. If you stop that hand, everyone will react with 'Yabaizo' (laughs)
Q: Q:
How do you think Jerry and Will have grown up as actors?
Bruckheimer:
Will was originally a rap musician, and from there he entered the acting path. It has a personality that fascinates people, and that personality is revealed outside. That has pushed his career forward. Will has put the utmost effort into improving his acting skills. Every time I appear in a movie, I'm showing a better performance than before. This work shows him the best performance of his career. After all, it's a 'dual role'. Will really cried in the scene you saw when the 23-year-old junior was crying. That is an Oscar-worthy performance. And it was Oscar who pulled it out. Thanks to the production, I can't pull it out without my ability. It's great to see Will grow up that way. He has continued to provide entertainment to the audience. At
Aladdin
, as Genie, we are giving dreams to children all over the world. Will has always made the right choice, whether it's a theatrical movie or a Netflix film. I tell the audience, 'I love you, I want to perform for you.' That's very important, and that's why everyone comes to the cinema to see Will.
Smith:
Thank you Jerry. I should have said something a little better (laughs).
Q: Q:
Ann, you're good at detailed human dramas, but at the same time you've made great action movies like '
Crouching Tiger, Hidden Dragon
'. Isn't this work a mixture of both elements?
Lee:
Whatever you mix, it's the human story that moves people's hearts. The audience may vary from older women to younger boys, but all are human. This movie doesn't look like that on the surface, but in the back it tells a deep story that we don't usually talk about. It's an escape movie, but it tells the truth. The first thing I care about is whether to grab my heart. Even if I make something that doesn't move me, it's just a fake. It's not difficult to pretend that. Making a movie is all about pretending to be a movie. However, 'pretending' cannot move people's hearts. I really sympathized with Henry. And Will Smith will do it for you. The leading actor is a handsome version of the director (laughs). 'What would you do if you could meet yourself when you were young?' I asked Will. This is a reflection of my own heart. That's why emotions become real. It's a work of this genre, and dramatic events happen one after another in the story, but when I make any movie, I feel most relieved when I'm convinced that I understand this. But six months ago, I wasn't sure if I could get it done. I hope you are happy to see the footage now. I hope you feel the credibility and heart of this story. There is no reliable way to make a movie successful. And there is no promise that 'mixing this with this will work'. It is important to feel it, and it is important to continue to feel it. Just believe it and make it happen.
Q: Q:
What kind of contribution did the cinematographer
Dion Beebe
make?
Lee:
When I first tried 3D in 'Life of Pai', I felt it was a new language. It's a new revolution, and it shows a new illusion. Dion is a good cinematographer, and filmography shows that he has a lot of experience in digital cinema. He is also the one who gives us very beautiful lighting. In this work, I asked him, 'I want you to try different lighting than usual.' I wanted to rethink the definition of beauty so that juniors look more realistic. In this work, where the lighting comes from is very complicated, and the way the light hits is very delicate. It was very difficult and we made a lot of effort. I hope you all find it beautiful.
Q: Q:
In the footage you showed me earlier, Will said, 'It's the role that can be played now.' Can you tell us a little more about it?
Smith:
As Anne said earlier, this story is very personal to him. When we started talking about this work, he mainly talked about it. He tried to tell me what he wanted to say through this film. If I were 23, I wouldn't have understood what he was saying. For me, this was a great time to visit. It's time for me to look back on my life. What kind of person are you and what have you done so far? What would you say if you saw yourself trying to follow the same path when you were young? Isn't it an opportunity to avoid doing what I regret in the future? That was something I couldn't sympathize with when I was 23.
Q: Q:
Ann, you also challenged the high frame rate in your previous work,
Billy Lynn's Eternal Day
. However, I think the reaction of the audience was complicated. Do you think the audience is more ready to accept this time? And Will, does this work also talk about criticism of the government and companies?
Lee:
It was rather my side that changed my posture. It was my first time in 'Billy Lynn's Eternal Day', so I hadn't mastered the high frame rate yet. In doing that, I'm throwing away much of what I knew before. It's like switching to a new religion. I'm proud of 'Billy Lynn's Eternal Day,' but when I got one answer, I was in a state where I was asked 10 new questions. I'm starting 'Geminiman' from what I already know. I've learned it myself, and all the crew are willing to do this well. Besides, this work is completely fiction. I wanted to make this work look so beautiful that I went all the way to Colombia. We've also changed the way we illuminate so that we can tell the story of this fiction more effectively and give this fantasy a sense of reality. In other words, I took the opposite approach to the previous work. It was my mission this time to 'discover the vivid beauty of digital cinema.' In addition, this time a world-class movie star helped with that. It costs money, but the producers and the company all supported us. It took a lot of research and trial and error. I hope you all accept this. And other film makers may follow suit. This is an exciting new area. It's also a way to remind the audience to go to the cinema instead of staying at home and watching something on the TV screen or iPhone. I believe it gives the audience a special experience. So I will continue to challenge.
Smith:
It's an answer to my question, but this work doesn't talk much about government or politics. It talks about human arrogance, the madness of humans trying to become gods and trying to control nature with their own hands.
Q: Q:
Who would compare Henry and Jr. to rap musicians?
Smith:
Henry would be
Chuck D.
Who is the junior ...?
It's
like
Lil Wayne
, but what about? I know Henry much better. Juniors are so far from me now that it was difficult to catch. For example, even in a scene where a junior runs in the courtyard, Henry never runs that way. There is an aggressiveness unique to young people, isn't it?
Q: Q:
Is junior
2 packs
?
Smith:
No, 2 packs are smart. Juniors are more stupid (laughs). Is the junior arrogant and a little mixed with Lil Wayne?
Q: Q:
I have a question about acting. When we were children, we were told that 'boys don't cry', but there are many scenes where men cry in this work. What do you use to bring yourself there in such a scene?
Smith:
It was during '
The Fresh Prince of Bel-Air
' that I first got into an emotional scene. At that time,
James Avery
was a solid acting coach. One of the things he taught me was, 'No one wants to cry, so if you cry in the scene, you lose credibility. The audience is shaken when you stop tears. That is. He told me to bring my emotions to the last minute before the scene. And when the scene starts, don't cry. I use that technique. When I bring it to that feeling, I get the help of music. I don't know why, but the effective one is '
Adagio for Strings
'. That song makes me very emotional. Also, Henry is a very thinker, so I tried to turn my head when performing. Doing so will give your eyes a lively feel. That's why I paid attention to various things and started to use my head even before the scene started. For example, how many people are there in this room and how many emergency exits are there? Henry is a person who always pays attention to various movements.
Q: Q:
I have a question for Will and Anne. What was your first experience working with us this time? Also, what expectations did you have for each other before you actually worked?
Smith:
Actors and movie stars are not the same. One of the differences is that movie stars 'carry the movie on their backs.' A movie star is something that everyone says, 'Relax because it's okay. I'll make it a big hit on the first weekend of the release.' But when I work with a director like Ang Lee, I'm just an actor and free from the burden. It's very comfortable. He knows everything in the field, and when he gets home, he only has to think about the character. It's very free and opens up possibilities for performance. Besides, you can learn a lot. I've been wanting to work with Anne for about 10 years now. He is a very high level artist. That's what he wants to say today. Now, at this time of my career, it was a great honor to be able to work with such a great artist to switch off a movie star.
Lee:
It was a lot of pressure for the world's biggest movie star to ask me 'what do you want me to do?' Every morning (laughs). However, there was a lot of other pressure, so it gradually faded away. And after all, 'artist vs. artist'. I respect him as an artist. Will is an artist and the biggest movie star in the world. That is not something that everyone can do. It's not difficult to say 'I want to make him look as cool as possible in a movie', and he knows how to do it, so it's easy. However, in this work, he dares to abandon his aura as a movie star and show the contents exposed. A part of human essence that is no different from anyone else. There are so many people in LA alone, but he is just one of them. What's more, he believed in this new technology that even film directors are still unfamiliar with. That's how he hit the essence against my essence. The collaboration in this work was such an experience. We spent a lot of time working and there was trust among us. That is very valuable. We got rid of our anxieties and did our best for each.
Smith:
Yes, there was trust. In 'Gemini Man,' Anne took me out of the safe path of a movie star. Literally using the word 'deviate'. It was a great experience. In this movie, I intentionally have gray hair, but that's also the case. I left myself to the director without thinking about what I would look like or how the scene would look. It was a wonderful experience at this time of my career.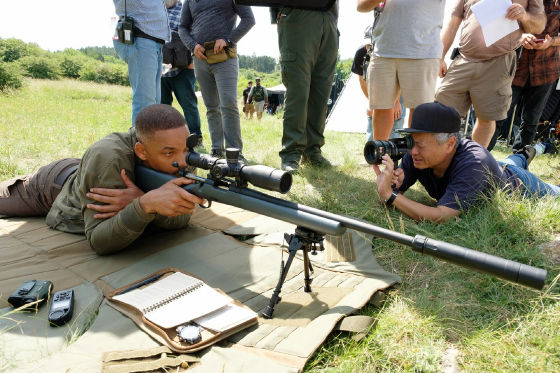 Q: Q:
I think that digitally created human characters also appeared in the 2002 ' Scorpion King '. Of course, technology has made great strides in the meantime, but will the time come when human actors are no longer needed?

Smith:
This technology allows actors to have their own alter ego, but the 'era when actors are no longer needed' will not come. The most important thing is the human heart and soul. The 'beauty unique to humans' such as mistakes made by humans and cracked voices can only be done by humans. But it's exciting to see more on the screen with this technology. I wonder if the time will come when the digital version of myself will appear in romantic comedies instead of science fiction. 'That day' seems to come.

Lee:
My answer is simple. 'Juniors cost twice as much as Will Smith.'

(Everyone laughs)

Lee:
And Will Smith is easier. All you have to do is tell him 'do that' and 'do this next time'. Junior is very hard. Many artists make trial and error in making people look like humans. I call them 'artists' rather than 'technicians'. When you hear 'technology,' you tend to imagine explosion scenes and monsters, but to make a junior look like a human, you need the best artistic sense and skill. The 'Junior Speaking Scene' that I gave OK three days ago was ordered a year ago. Hundreds of artists took a year to create it. Still, I wondered, 'Does the audience feel real?' It's that difficult. It's more difficult and more expensive than a raw actor. I think in the future the cost will be lower and more people will use this technology. It was impossible to tell the story of this work a while ago. In the olden days, I would have had Will's son . He should have done hair and makeup and played a clone. But using this technology is closer to what I've always wanted. So I welcome this art format.

Bruckheimer:
This is just a new tool to add to the filmmaker's toolbox. It's one of the ways to get the audience into the story. The technology Anne created will be part of his legacy as a filmmaker. About a year and a half ago, when I visited his office, I remember having a photo of an old camera on the wall. What we are doing in this work is such an evolution that monochrome has become color. There is no blurring in this work like when watching the action in 24 frames. It's as if you're actually looking at it right in front of you, and at first you may feel a little unfamiliar, but you'll soon get into it.

'Gemini Man', which incorporates the latest technology generously and may give you a sense of the guidelines for '3D' in the future, is on the national road show from October 25, 2019 (Friday).

'Geminiman' book notice-YouTube

© 2019 PARAMOUNT PICTURES. ALL RIGHTS RESERVED.

In addition, you can get 'Gemini Man' related goods such as the autographed poster of director Ang Lee and starring Will Smith and producer Jerry Bruckheimer in the following present article.

GIGAZINE New Year's holiday gift big release project 'Please answer the questionnaire and bring everything!' --GIGAZINE