It turned out that SPE made a request to delete tweets containing e-mails hacked against Twitter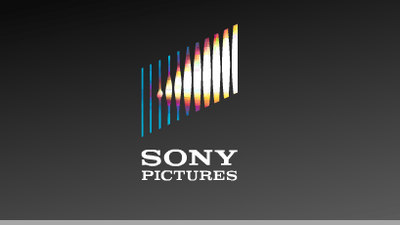 Sony Pictures Entertainment (SPE) "Hacking by North KoreaIn response to the incident in which unpublished movie / music information leaked out and employees' family members received intimidation e-mails, SPERequests the main media to discard spill dataFollowing this, I found that I was sending an e-mail to Twitter saying "I will take legal action if I do not ban accounts sharing spill information."

Sony Letter to Twitter
http://ja.scribd.com/doc/250802459/Sony-Letter-to-Twitter

Sony Threatens to Sue Twitter Unless It Removes Tweets Containing Hacked Emails | Motherboard
http://motherboard.vice.com/read/sony-threatens-to-sue-twitter-unless-it-removes-tweets-containing-hacked-emails

David Boies, a SPE hired lawyer to keep hacking uprooted by mail. According to the e-mail, "If the information that was stolen is spread by Twitter in the future, SPE will ask Twitter to take responsibility for the damage they incur."

You can check the contents of sent mail from the following.


Musicians posting mass mails of SPE's outgoing mail on TwitterVal BroeksmitAs for Ms., SPE also requests to send a warning from Twitter. Broeksmit says Broeksmit on this subject, "As I received contact from a post with @ bikinrobotarmy from Twitter," Because I can not give legal advice, I told you to hire a lawyer and listen to it. "

In addition to deleting posts on spill information to Twitter, Sony is requesting to forward the sent mail to the corresponding account holder, but Twitter confirms that the sent mail is genuine However, he refused comments on this matter. But Motherboard asked, "Did you delete Broeksmit's tweet?", The spokesperson said that he is still on Twitter now.

Twitter press releases to Motherboard "Although it is not permissible to expose private person's privacy at SNS, linking information like this is acceptable, because reports on actions such as exposing others' personal information However, since this rule applies to contents itself such as photos and sentences published on Twitter, those with personal information at the link destination like this time are not subject to the rule If individual users or companies like to delete content like SPE, we will disclose the information of those who filed copyright infringementChilling EffectsWe will disclose the information above. "

North Korea, which is said to have been hacked, seems to have been attacked by a hacker from the outside, he said that the Internet became unusable for about nine and a half hours from 21st to 22nd.

North Korea drops off the Internet in suspected DDoS attack | Ars Technica
http://arstechnica.com/information-technology/2014/12/north-korea-drops-off-the-internet-in-suspected-ddos-attack/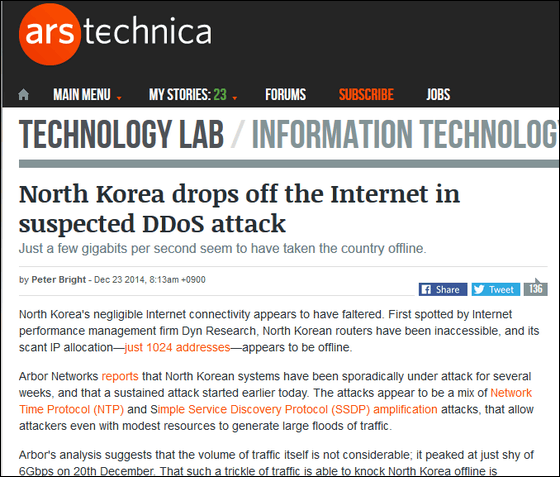 Regarding hacking The US government has requested China to support sanctions on North Korea, but at the present time the evidence that "North Korea has hacked" is very weak and cyber attacks in North Korea The IP address used for malware did not exist at all, and because many of cyber criminals and malicious hackers could use it, reports that "North Korea won in the cyber war" We are.

North Korea and cyberterrorists won big in Sony hack, researcher says | Ars Technica
http://arstechnica.com/information-technology/2014/12/how-north-korea-won-the-sony-cyber-war-even-if-they-didnt-start-it/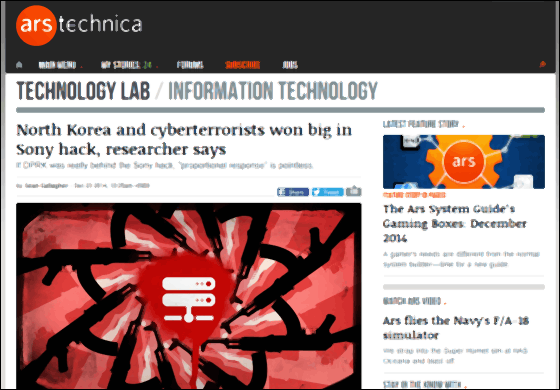 in Note, Posted by logq_fa