AT & T convicted hackers for the leak of personal information of 110 thousand iPad users, voice of concern from the Electronic Frontier Foundation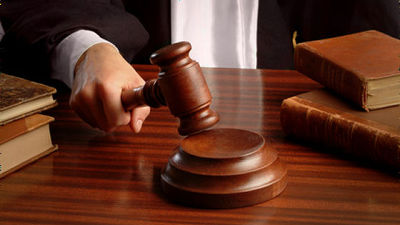 ByS_falkow

A major US telecommunications company affiliated with AppleAT & amp; TFrom iPad 3G buyersCase that 11,4067 mail addresses leaked outOccurred in 2010, but the conviction of Andrew Auernheimer, an online activist who pointed out the security sweetness by stealing personal information from AT & amp; T was decided. Andrew and accomplice Daniel Spitler will be charged a $ 250,000 fine and a maximum of five years imprisonment.

Jury convicts NY man accused of AT & T - iPad hacking - Yahoo! News
http://news.yahoo.com/jury-convicts-ny-man-accused-t-ipad-hacking-023305967--finance.html



Hacker Faces Jail for Accessing Public URLs That Revealed AT & T iPad User Emails, With Possible Chilling Effects for Online Freedom | MIT Technology Review
http://www.technologyreview.com/view/507661/jail-looms-for-man-who-revealed-att-leaked-ipad-user-e-mails/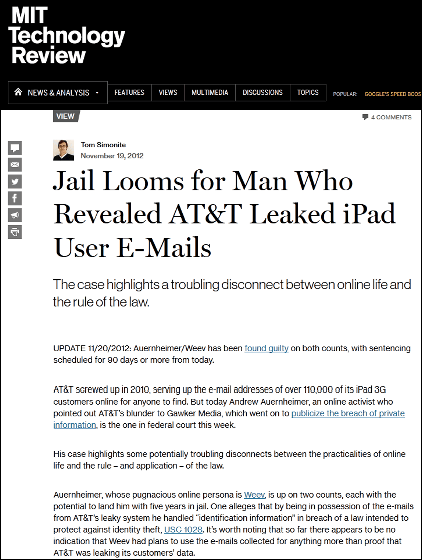 Andrew is a hacker groupGoatse SecurityIt is a member ofWeevAs Andrew and Daniel collaborate to hack AT & T servers and tried to illegal possession of user's personal information though Andrew and Daniel were active on the net.GawkerAccording to Andrew et al. They accessed the AT & T's website that anyone can access and got data through scripts.

However, in the trial Andrew and others decided to extract the user's personal information by force through AT & T's network. And the information that was stolen is provided to Gawker, the prosecution insists that the email address of the iPad purchaser including the mayor of ABC news, mayor of New York, mayor of Chicago, etc. was made public.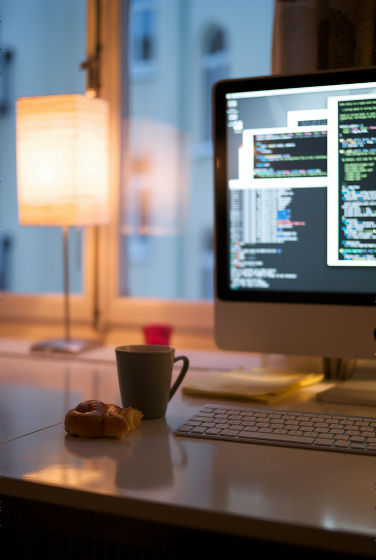 ByRsms

Tor Ekeland, a lawyer, claimed that Andrew and others were already bailed and freedom and said that this case does not apply to the illegal access targeted by the prosecution's computer misconduct prevention law It shows the intention of appealing.

AlsoElectronic Frontier Foundation(EEF) said he was concerned about criminals getting many online activists looking for information leaks and security holes as a result of such a ruling.

Before the conviction comes down Andrew AuernheimeTwitter"It will be guilty, but do not worry," he said with a serene remark, it seems that reply to it is also friendly.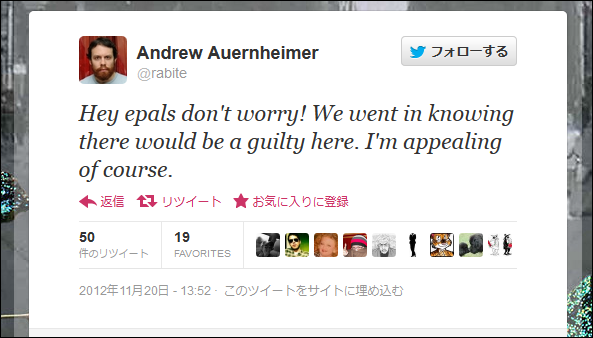 in Note, Posted by logq_fa