Navy nuclear reactor manager who hacked from aircraft carrier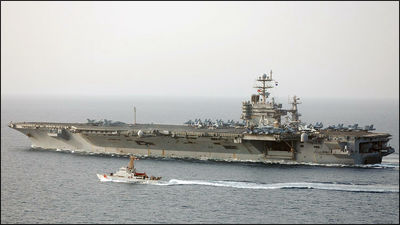 ByCoast Guard News

It is an aircraft carrier of the US Navy in collusion with multiple hackersHarry · S · Truman27-year-old former naval crew Nicholas Paul Knight, who hacked the website from the website, acknowledged himself of his crime at a trial in Tulsa, Oklahoma.

Sailor convicted of hacking websites from aboard aircraft carrier | Ars Technica
http://arstechnica.com/tech-policy/2014/05/sailor-convicted-of-hacking-websites-from-aboard-aircraft-carrier/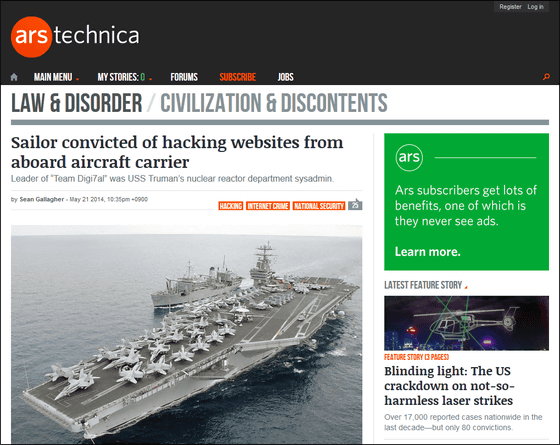 2 plead guilty in hacking case: Journal Star Breaking News
http://journalstar.com/news/local/911/plead-guilty-in-unl-hacking-case/article_fedc64d3-9ecf-5e6b-942a-ffff1eb7a78d.html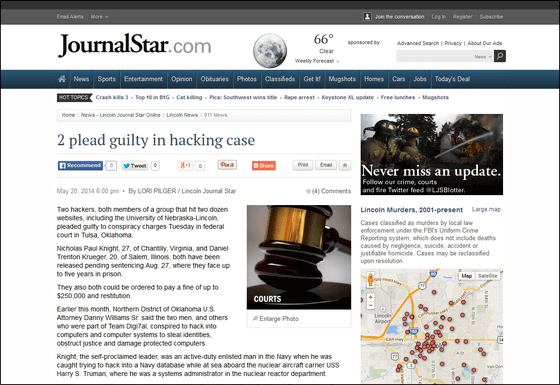 Knight, who admitted the crime, was hacking the naval database via the network used by the Navy when he served as the system manager at the nuclear reactor department of Harry S. Truman, the aircraft carrier of the US Navy .

Knight defendant "Team Digi 7al"This hacker group has been attacking websites that exceed at least 24 since 2012 and it has caused personal information to leak out. The site where Team Digi 7al made a hackUnited States Department of Homeland Security,Library of Congress,Stanford University,Los Alamos National Laboratory,Toronto Police Service,University of Nebraska LincolnKnight defendant himself also hacked the web service "SmartWebMove" used by the US Army and the Navy and used social security number and date of birth, birth date, address, other personal information It has turned out to have stolen.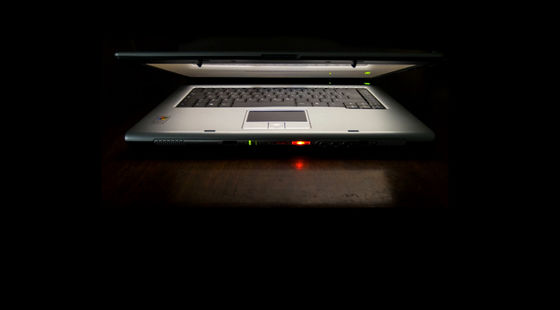 ByStefano Bertolotti

Knight I knew the hacking behavior of the defendantNaval Criminal Investigation Bureau(NCIS), when the aircraft carrier was cruising outside of the United States, Knight, who was aboard the aircraft carriage at that time as a noncommissioned officer at that time, used a Team Digi 7al Twitter account via the Navy network and is charged with charges It seems to have become. At that time, NCIS constructed a fake database server and monitored whether Knight responded to hacking acts, Knight responded to hacking to a superb decoy server and it was a fact that it was a hacker .

Knight was imprisoned for five years and a fine of $ 250,000 (about 25 million yen).
in Note, Posted by logu_ii