Mayor arrested hacking website that requested dismissal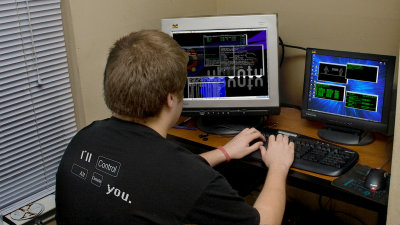 ByJoshuadelaughter

The town mayor and his son were arrested for shutting down the site by making unauthorized access to the website which was actively seeking recall for himself. Ironically, the town mayor recalled the former town mayor and assumed office.

USDOJ: US Attorney's Office - District of New Jersey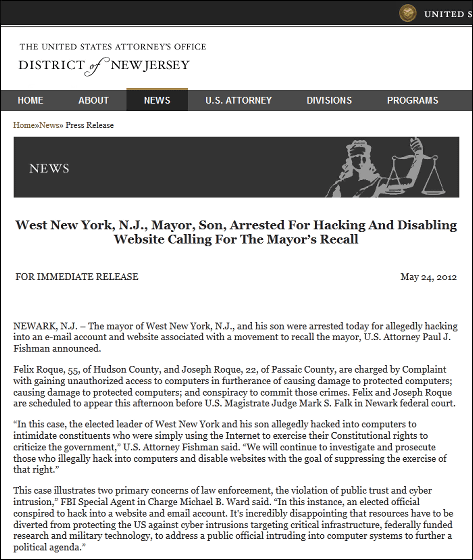 New Jersey mayor, son, arrested on charges they nuked recall website | Ars Technica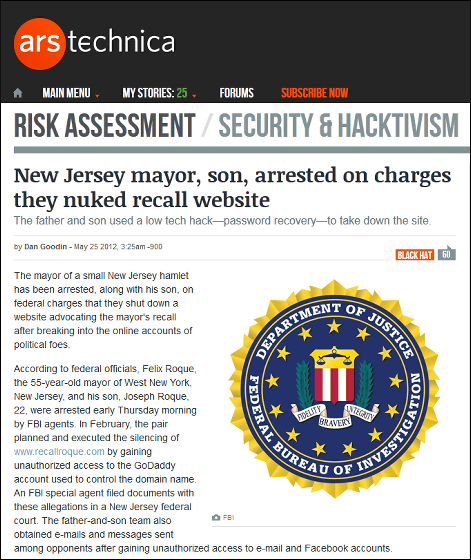 At the West New York in New Jersey, the mayor of the mayor (head chief) was arrested by the FBI along with his son. I was arrestedFelix RoqueSuspect (55) and his son, Joseph Roque (22). Felix suspects the photo.



According to FBI's Ignace Ertilus special investigator, they noticed the site "www.recallroque.com" requesting dismissal of Mayor Roque in February this year. Somehow, Joseph suspected himself hiding the identity and contacted the e-mail address that was written on the site, but he did not go to meet, but he seemed to have only to hack.

They looked up the way of hacking at Google, domain registrarGoDaddyI reached the method of resetting the mail address used when registering a domain with. Joseph suspects hacking (unauthorized access) to the GoDaddy account of "www.recallroque.com" at 16:49 on February 8. Domain registration deleted. By doing this, "www.recallroque.com" will disappear. At this time, it was confirmed that the two persons were closely in touch with the mobile phone for 8 hours after hacking the account.

In addition to shutting down the site, Joseph also hacks e-mail addresses and Fecobook accounts. Felix began sending e-mails to people related to the recall site. According to Ms. A, who is a Hudson County official and launched a recall site anonymously, Felix suspects Mr. A to "I am grasping everything about the site and e-mails", " I have an acquaintance from a high-ranking official, he has closed the site. "" I am the army's reserve "," threatening everyone will pay for what resisted me " It seems that it has come.

Two people are charged with unauthorized access, data tampering (crime of damaging a protected computer), and conspiracy for these. Unauthorized access and conspiracy for damaging computers can be imposed on imprisonment for 5 years each and within a fine of $ 250,000 (about 20 million yen), and for data tampering up to 1 year imprisonment, fine 25 It is imposed within 10 thousand dollars.

By the way, this Felix town mayor, before in 2011Silverio VegaIt is said that he was a town mayor who was dismissed by recalling former Mayor.
in Note, Posted by logc_nt