The owner of Twitter's parody · impudent account is subject to fines and imprisonment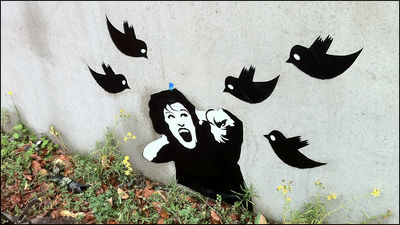 ByAlex Ingram

Police in Peoria, Illinois, revealed that they searched the house for a person who seems to have managed a parody account of mayor of Peoria on Twitter and seized a PC and a mobile phone.

Twitter parody account holder sought in police raid | Ars Technica
http://arstechnica.com/tech-policy/2014/04/twitter-parody-account-holder-sought-in-police-raid/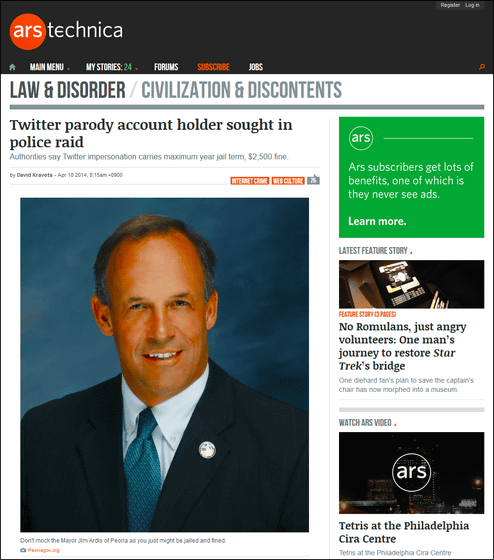 On April 15, 2014 in local time, an investigator at a police station in Peoria, Illinois is suspected of using a Twitter account named "@ Peoriamayor" named after Peoria Mayor Jim Ardis It was discovered by the press of the local media that the person entered a building that it seemed to live in and heard about several people.

"The police asked me a question about my Twitter account," Michelle Pratt, who was interrogated,Journal StarI am telling you. Mr. Michelle was in the middle of taking a shower when the police arrived at the house, but when hearing the circumstances "The police handled as though I were a criminal" . According to Mr. Michelle's story, the police have a search warrant "Internet crime occurred in this house, we will bring all the electronic equipment accessible to the Internet", computers and mobile phones are confiscated It is said that.

A Twitter account named "@ Peoriamayor" created after Mr. Jim Ardis mayor of PeoriafrozenIt is being done. This "@Peoriamayor" account is tweeting that seems to imply sex or drug, furthermore, the picture of Mayor Jim is used for profile picture, his career and email address also describes his legitimate one It was. But,Southern IllinoisanAccording to recently it updated the profile of the account, it seems to have revealed that it is a parody account.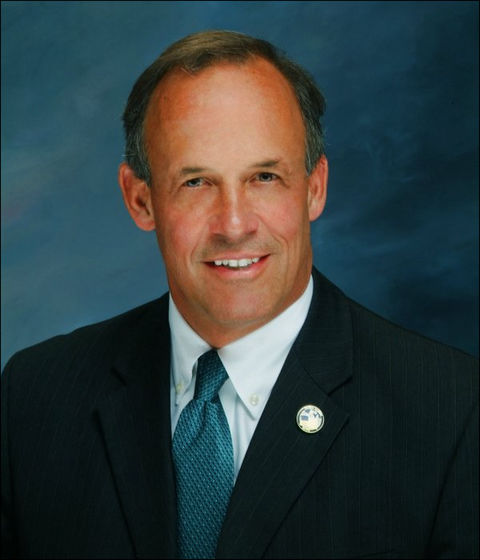 According to Peoria police police chief Steve Settingsgaard, the investigators are searching for a holder of the "imitation of civil servants" account and the owner of the parody account will not be arrested There seems to be a maximum penalty of 1 year and a fine of $ 2,500 (about 260,000 yen).

In addition, one who received a house search seems to have marijuana and to be fined.
in Note, Posted by logu_ii