Judgment of "no need to close" on a resale site that can sell read e-books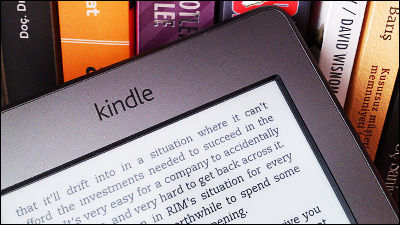 ByMobilyazilar

The Netherlands Publishers Association said "Tom KabinetHas infringed copyrights and needs to be shut down as soon as possible ", but the Dutch district court ruled that" Tom Kabinet does not need to close the site, "and the publishing industry It is impacting.

Verkoop tweedehands e-boek mag - NOS Nieuws
http://nos.nl/artikel/677640-verkoop-tweedehands-eboek-mag.html

Dutch courts lets ebook reseller stay online - Computerworld New Zealand
http://www.computerworld.co.nz/article/550527/dutch_courts_lets_ebook_reseller_stay_online/

Tom Kabinet is a service that you can sell e-books after users have finished reading freely. To use it, the seller of the e-book certifies that "the e-book to sell is legally acquired", and when purchased from other users, the e-book reader " It is necessary to observe the rule "You must delete it."

Tom Kabinet
http://www.tomkabinet.nl/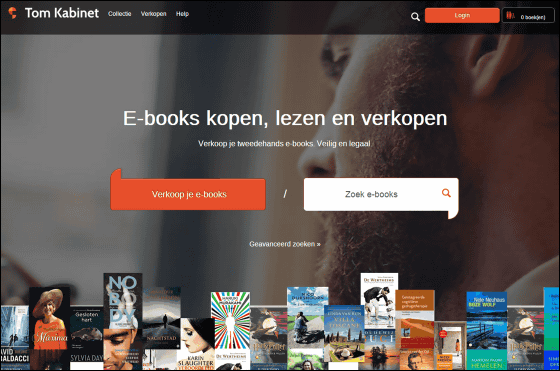 However, there is no way to ascertain whether "the e-book was legally acquired" or "the seller deleted the e-book from the account or the terminal". In order to prevent e-books from being illegally resold after sale, Tom Kabinet says "e-books purchased on the site"watermarkIt was said that it corresponded by inserting.

Tom Kabinet campaign was a case in which Oracle's software company Oracle purchased second-hand software usage rights and filed a lawsuit against a used software counterpart who reselled it, "We allow resale of software usage rights"A judgment was givenInquiring into that, arguing that resale of electronic books is not illegal. The Amsterdam District Court stated, "Considering the judgment in reselling the software use right issued in 2012, it is unclear whether Tom Kabinet infringes the copyright, and it is not allowed to close the service right now. Furthermore, Tom Kabinet said that it is taking a totally different selling method from "pirated e-book sales service" which is commonly said.

Christiaan Alberdingk Thijm, who served as the defense of the Netherlands Publishers Association, said, "I was disappointed with the decision and the damage of the publisher by this sentence is enormous."