'Stream ripping site' illegally punching YouTube's music is closed sequentially after suffering from the record industry litigation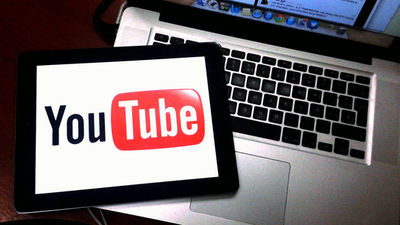 by Esther Vargas

The record industry in the United States and Britain caused a large-scale lawsuit against the " stream ripping site " that downloads movies on YouTube and illegally extract MP3 files, and major stream ripping sites are closed one after another I will.

YouTube Download Sites Throw in the Towel Under Legal Pressure - TorrentFreak
https://torrentfreak.com/youtube-download-sites-throw-in-the-towel-under-legal-pressure-180614/

YouTube download sites are biggest piracy threat to music industry | The Independent
https://www.independent.co.uk/life-style/gadgets-and-tech/news/youtube-mp3-converter-download-piracy-a8505131.html

In June 2018, the major streaming ripping site "YouTube-MP3" which had millions of PV on the 1st declared an indefinite shutdown. YouTube-MP3 has been sued by the American Recording Industry Association (RIAA) in 2017 and is expected to have agreed to the terms to pay the settlement money and hand over the domain to RIAA.

In addition, RIAA and the British Record Industry Association (BPI) sued other major streaming ripping sites such as "Pickvideo.net" and "Video-download.co" one by one, all of which suffered a closing of the site in accordance with the settlement I will.



However, similar stream ripping sites still exist in dozens of sites, and there is a talk of "making movies explaining how to rip MP3 from YouTube movies" up to YouTube and earning tens of thousands of views is. According to a study by The Independent, about one-third of Britons between 16 and 24 years old use illegal streaming ripping sites.

Also, illegal stream ripping sites earn revenue from online advertising and are much larger economic scale than illegal torrent sites like The Pirate Bay. BPI CEO Jeff Taylor says there is the possibility that legitimate streaming services such as Spotify and Apple Music will shrink as a result of illegal streaming ripping sites infesting.



Mr. Taylor said, "Streaming ripping sites are being forced to close due to the cooperation of the music industry, we will continue to keep measures against illegal sites that do not return them to artists and labels but earn a lot of money by advertisement income I will tell you the will to continue strict response to the stream ripping site in the future.

On the other hand, there are voices claiming that streaming ripping itself is a legitimate service. For example, the Electronic Frontier Foundation told the US Trade Representative , "There are songs that are not subject to copyright in movies licensed for free downloading or tampering on the Internet." Most voices extraction is subject to fair use. even if some users were not infringe the copyright, itself to provide a service that can extract audio for lawful purposes is legitimate "and claims have been I will.

A YouTube spokesperson told The Independent, "YouTube's Terms of Use prohibits downloading or copying movies uploaded to YouTube without the explicit consent of the copyright owner. We will take appropriate actions if we are notified of a service that allows you to download YouTube movies without the permission of the owner of the content. "