Spotify receives an appeal seeking payment of 180 billion yen from an office that manages the rights of musicians famous for "deficiencies in copyright procedures"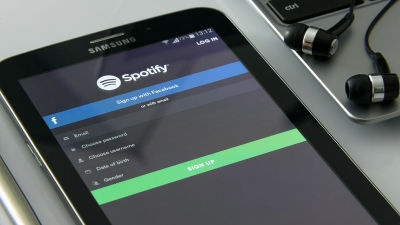 Spotify, which provides the world's largest music streaming service, is responsible for musicians' copyright management and publication in the United States that the copyright of the artists has been infringed because the procedure prescribed by the law has not been taken "Wixen Music Publishing" (Wixen) has filed an action seeking compensation of 1.6 billion dollars (about 180 billion yen). Wixen is a major office that is responsible for so-so musicians such as Rage Against the Machine, Tom Petty, Neil Young, Missy Elliott, Weezer.

Spotify Hit With $ 1.6 Billion Copyright Lawsuit Over Tom Petty, Weezer, Neil Young Songs | Hollywood Reporter
https://www.hollywoodreporter.com/thr-esq/spotify-hit-16-billion-copyright-lawsuit-tom-petty-weezer-neil-young-songs-1070960

It was submitted to the California federal court on 29th December 2017complaintAccording to Wixen, Spotify is Tom Petty's "Free Fallin 'And The Doors'Light My Fire"The title" Turning on the Heart ") and other tens of thousands of songs are not taken by the law and distributed on the service of Spotify and are complaining that they have not paid proper usage fee. Wixen also requests Spotify to pay $ 1.6 billion (about ¥ 180 billion) as a copyright fee to be paid and an injunctive relief.

Although several copyright claims have been filed against Spotify, Wixen's lawsuit is the largest ever in the past. In May 2017, Spotify was sued by a composer group centered on Mr. David Lowery and Mr. Melissa FerrickSettlement at 43 million dollars (about 4.8 billion yen)In addition, in July of the same yearUS Copyright Act 115It is being complained that it does not conform to the provisions stipulated in "Mandatory license for production and distribution of records: Scope of exclusive right to non-dramatic music work. In this clause, Spotify is required to receive a "mandatory license" in the event that others use music or other copyrighted work, and accordingly it is stipulated that royalties will be incurred, but Spotify will use this measure That's why we have received an appeal from the copyright holder as not having done.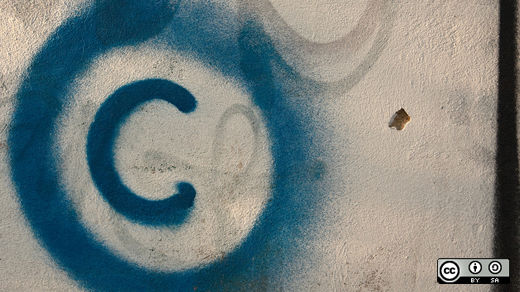 Byopensource.com

Spotify seems to contend with Wixen's appeal, "whether it is an appeal entrusted by the copyright owner" or not. This stipulates the provision that the management group can not sue the lawsuit without permission despite the fact that the copyright owner is not willing to file an appeal, and in some cases the appeal itself may be invalid.

Wixen condemned Spotify "Spotify is bold but ignored the US copyright law, intentionally infringing copyright infringement", "21% out of 30 million songs Spotify offers We are not licensed. " On the contrary, Spotify is expected to refute on the point that "whether it is entrusted" mentioned above and "Is not streaming a public distribution of copies".
in Note, Posted by darkhorse_log