If you copy and paste the YouTube URL you can appeal to a music copyright organization that can convert to MP3 and download it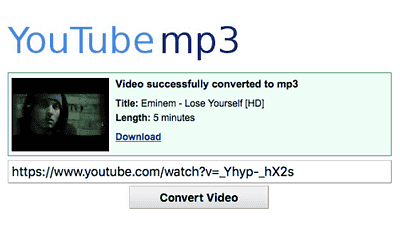 The illegal copying problem of music data which explosively increased with the spread of music data. Moreover, the fee for the achievement that artists can receive with the appearance of music listening service and so on also gradually decreasing. In order to overcome this situation, a rights group such as the Recording Industry Association of America (RIAA) and the British Record Industry Association (BPI) enters the URL of the YouTube movie, the service which can be downloaded as an MP3 file "Youtube-mp3.orgWe filed a lawsuit against the other party.

IFPI: WORLD'S LARGEST MUSIC STREAM RIPPING SITE FACES INTERNATIONAL LEGAL ACTION - RIAA
http://www.riaa.com/ifpi-worlds-largest-music-stream-ripping-site-faces-international-legal-action/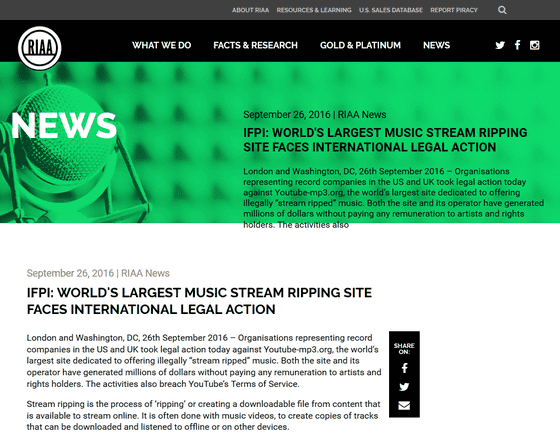 RIAA takes on stream-ripping in copyright lawsuit targeting YouTube-mp3 | Ars Technica
http://arstechnica.com/tech-policy/2016/09/riaa-takes-on-stream-ripping-in-copyright-lawsuit-targeting-youtube-mp3/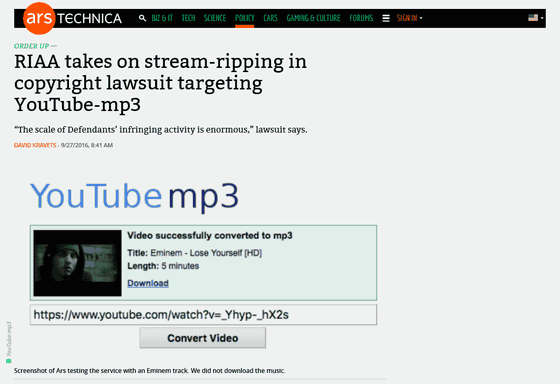 Major labels sue YouTube ripping site - BBC News
http://www.bbc.com/news/entertainment-arts-37482570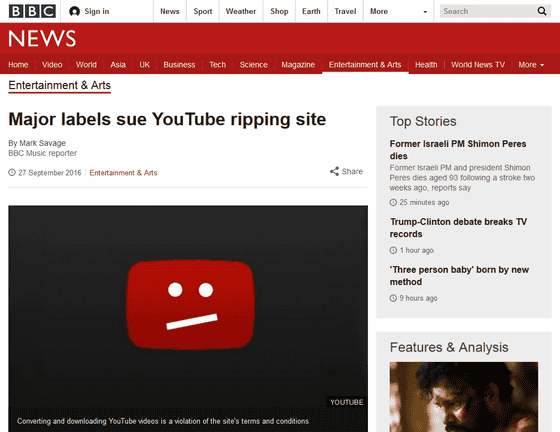 RIAA and BPI, and also people who do lobby activities related to music industry appealed "Youtube - mp3.org", the world 's largest website, "It is a service that promotes copyright infringement by ripping streaming movies" It was.

That "Youtube-mp3.org" is a service to convert a movie into an MP3 file and download it as a music file by entering the URL of the movie on YouTube into the text box. Ars Technica reports that the music industry that filed the lawsuit aims to add vitality to the streaming service that has slowed growth over the past several years in this case,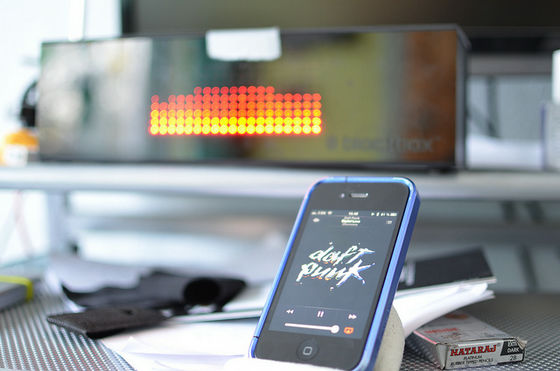 ByRiziki Nielsen

RIAA Chairman Carey Shaman said: "Youtube-mp3.org is engaged in millions of songs released by labels and artists, all people involved in the music industry said," Artists have played their roles You should think that you should receive a reward. "Of course we are making efforts to do so, but this is not an easy thing, because it's easy to get the artist's work to be known Also, it is related to the current situation that streaming video ripping services are lined up at the top of the ranking in the application store etc. "It tells the tough situation of the music industry.

Ars Technica asked Youtube - mp3.org side for comments, but he could not get a response. However, the top page of Youtube-mp3.org says "Our service is different from the others because we are doing the conversion process on our own server. (Because the conversion process is done on our own server ,) The user will download the audio file from our server. "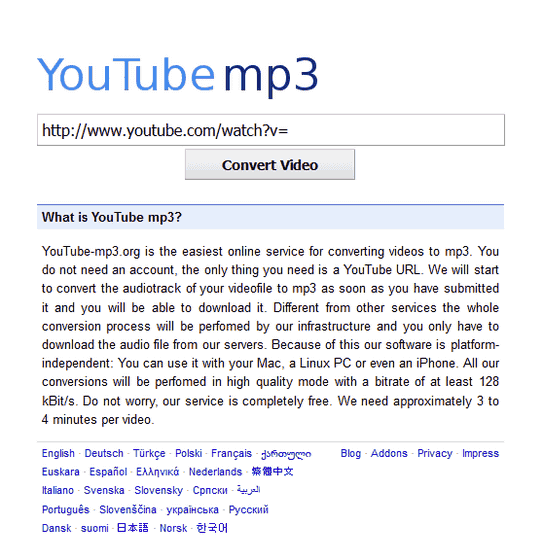 Music industry side such as RIAA and BPI submitted to federal court of Los Angeles(PDF)complaint"Copyright infringement caused by streaming video ripping has become a major problem for the music industry as a whole, even in the US alone, the number of ripping unlimited streaming videos from 2013 to 2015 is as much as 50% It is said that it is increasing ".

Also, it was released two weeks after the complaint occurredContent of the surveyAccording to about 50% from 16 years old to 24 years old, "I still rip streaming movies now".

In addition, the complaint states that "Youtube - mp3.org has tens of millions of users and 40% of music data illegally circulated around the world is from YouTube." . The music industry that filed the lawsuit seeks compensation of 150,000 dollars (about 15 million yen) per infringement, which is also the highest amount of indemnity permitted by the copyright law of the United States. In addition, the Federal judge is also asking Youtube-mp3.org to close the site.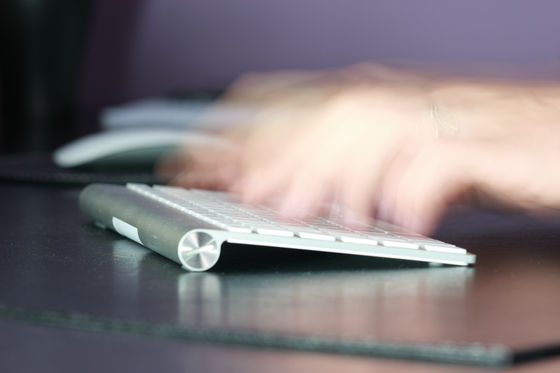 BySebastien Wiertz

In the music industry, illegal copying on the Internet has been viewed as a problem for a long time, and the famous musicians have evolved into a situation that calls for review of the copyright law.

Why Taylor Swift et al. Musicians are calling Congress to review the copyright law, and the outlook for the future - GIGAZINE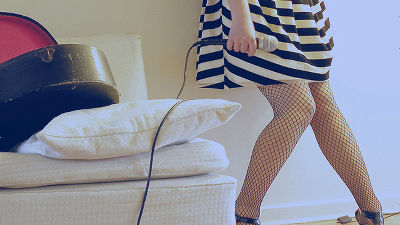 in Note, Posted by logu_ii