It is reported that North Korea hacked Sony Pictures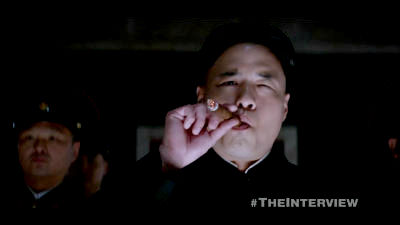 Sony Pictures EntertainmentHacking damageI met,A copy of a passport of a movie cast actress leaksOr,Unpublished movies circulate in file sharing softwareAnd while there is no indication that the damage will stay in one direction, there is evidence that these hacks are suspected of being a crime by North KoreaWall Street JournalIt reports.

More Signs North Korea May Be Behind Hacking of Sony Pictures - WSJ
http://online.wsj.com/articles/more-signs-north-korea-may-be-behind-hacking-of-sony-pictures-1417467267

New evidence points to North Korean involvement in Sony Pictures hack | The Verge
http://www.theverge.com/2014/12/1/7316401/new-evidence-points-to-north-korean-involvement-in-sony-pictures-hack

According to the Wall Street Journal, while Sony Pictures is investigating a series of hacks, Korean banks and broadcasting stations previously discovered the same code as the malicious code used in the cyber attack seen by North Korea He said that he did. This strongly guesses that there is North Korea behind this cyber attack on Sony Pictures.

Regarding the reason why "North Korea attacked Sony Pictures", the movie "Sony Pictures Distribution"The InterviewIt is thought that it is in. The Interview is pretty outrageous to assassinate Kim Rae-si's 1st secretary of North Korea, or a rather outrage satire comedy movie, as soon as the release of the movie is foretold, North Korea will fiercely rebound and part of that radical theme There was also controversy that criticism was also gathered from US government officials.

I can understand what kind of movie The Interview is like by watching this trailer movie.

The Interview - Official Teaser Trailer - In Theaters This Christmas - YouTube


North Korea considers the screening of The Interview to be a war act, and warned with a certain line of speech that "if the US government tolerates the screening, a firm and merciless countermeasure will be taken" However, the warning's bow was directed to Sony Pictures.

The Interview will be released worldwide, starting with the release of the US, Iraq and Lebanon on December 25, 2014, but at present it is not scheduled to be released in Japan, Korea, China.

While the hacker group said in a crime statement, "While the aim is not The Interview," "But the fact that our actions are related to The Interview shows the dangers of The Interview." Distributing Interview) Sony Pictures' greedy attitude is contrary to our philosophy, "reveals the critical attitude to The Interview.



If there is North Korea behind a hacker group saying, "We will not relax the hands of attack until the collapse of Sony Pictures," it seems that there will be more attacks towards the release of The Interview, but a series of large-scale It is an ironical story that cyber attacks are becoming a good PR of The Interview.

· Continued
Cyber ​​attack on Sony Pictures which was a sneaky password management system evolved to the situation where employees' families were threatened - GIGAZINE