Switching from iPhone to Android is surprisingly easy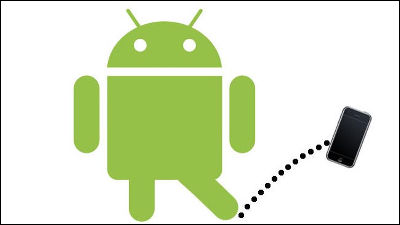 ByQuinn Dombrowski

IPhone 6/6 PlusTo the iOS camp that excites with the advent of the high spec smartphoneNexus 6Or low price SIM free smartphoneZenFone 5The Android camp that is coming soon also has a great performance, especially the new OS "Android 5.0 LollipopThere is a lot of iPhone users who think that the previous reputation is superior and "May I change to Android this time?" So, Google officially sponsors "How to change from iPhone to Android"Switch to AndroidIt is like this when trying the method to actually transfer the environment from iPhone to Android with reference to.

Switch to Android
http://www.android.com/switch/

◆ Move contacts
The task of manually entering the content of the iPhone's phone book that I have been using for many years to a new Android terminal is a barrier that greatly impedes the transition to Android. However, you can easily move phone book data and calendar contents to Android device or Google Calendar by using the sync function in Google Account you create on your Android device.

· IPhone operation
Tap 'Settings' of iPhone (old terminal) you want to move data.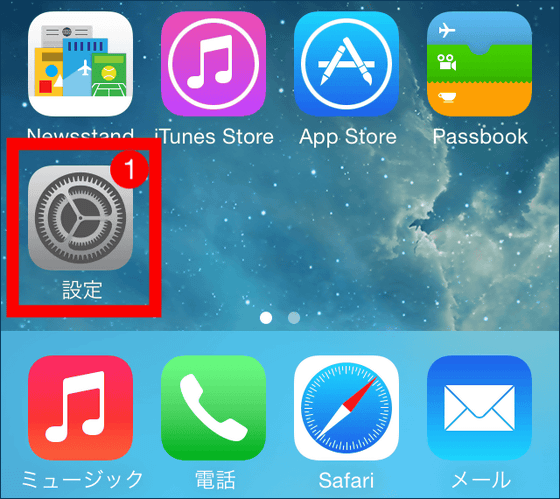 Tap "Mail / Contacts / Calendar".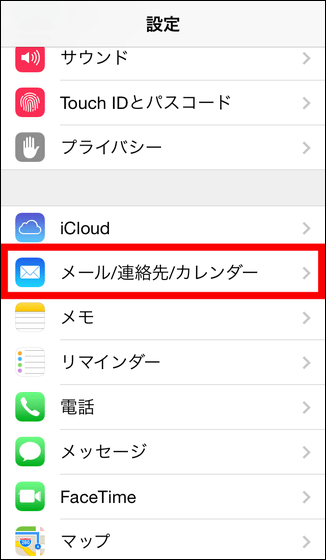 Tap "iCloud".



Turn "Contact" on.



Tap "Join" so you can ask if you want to join.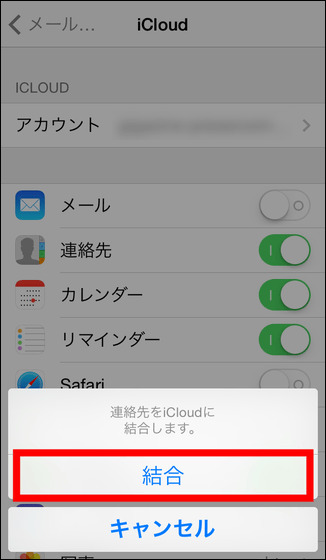 · PC operation
nextICloud.comVisit and sign in with your Apple ID.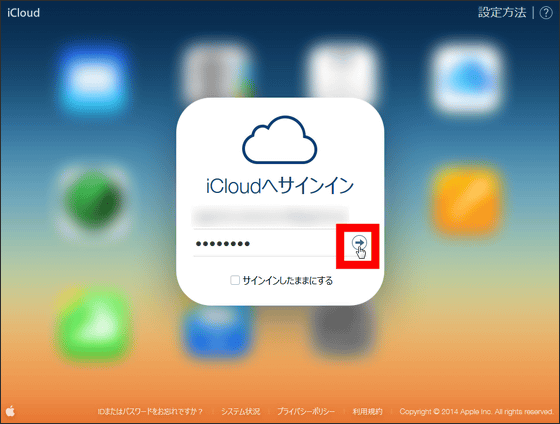 Click "Contact".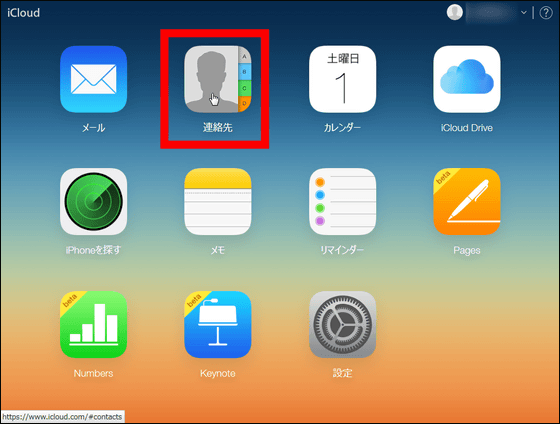 Click "gear icon" at the bottom left → select "select all".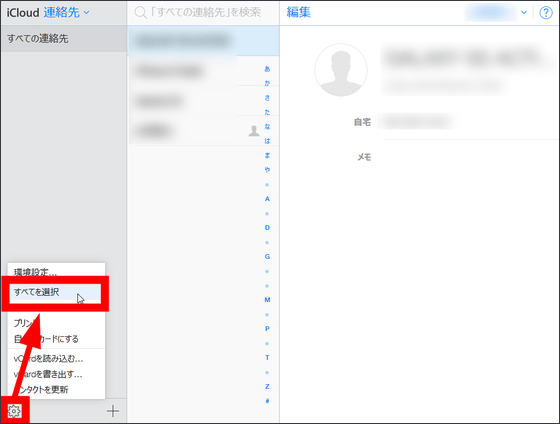 After confirming that the contact is displayed on the right side, click "Gear icon" → "Export vCard" in the lower left.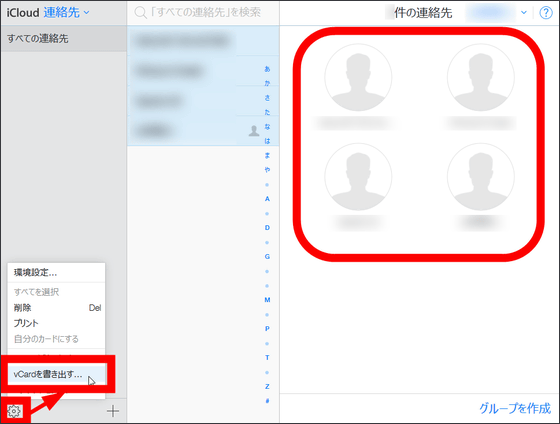 Save the file called "iCloud vCards.vcf" in a place you like, such as the desktop.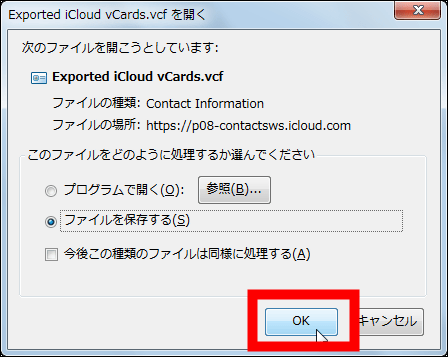 Next, while logging in with the Google Account you use on your Android deviceGmailOpen "Gmail" → "Contacts" in that order.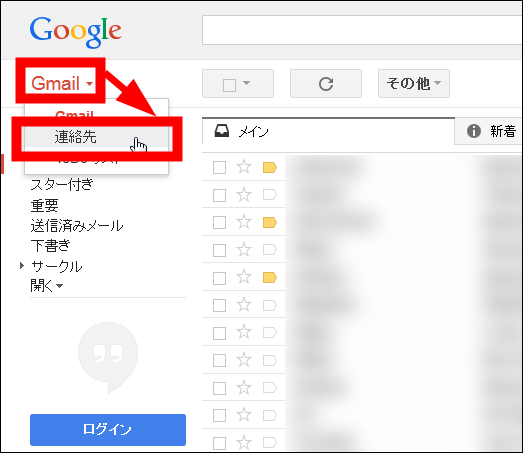 Click "Other" → "Import".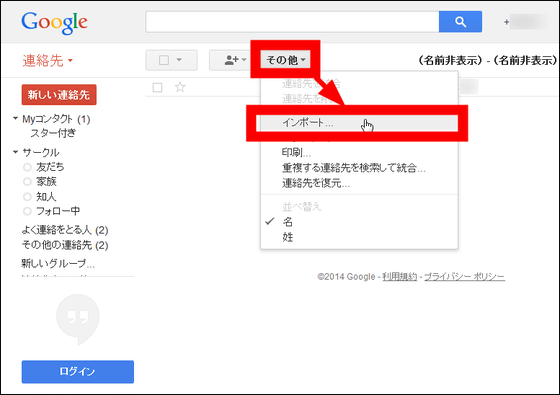 Click "Browse", designate the "iCloud vCards.vcf" file you saved earlier, and click "Import".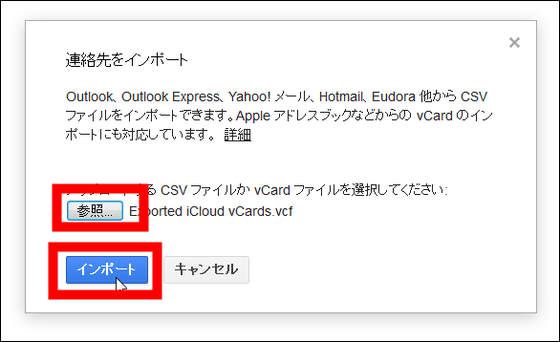 Finally click "Other" → "Find duplicate contacts and join".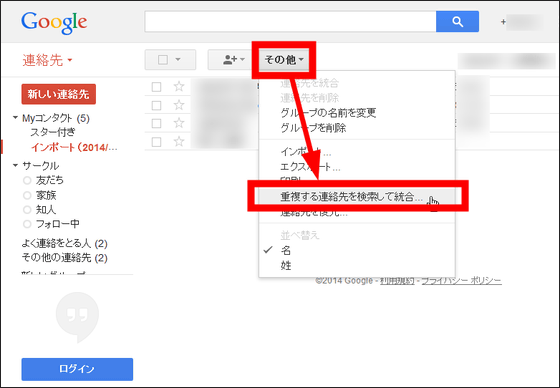 · Operation of Android device
Finally the work of Android terminal (new terminal). Tap "Settings".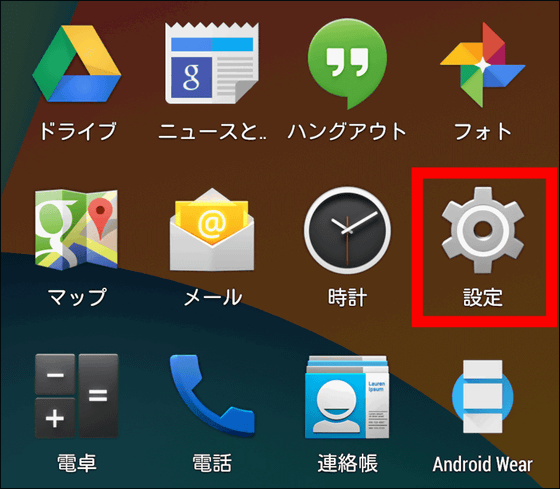 Tap "Google" in "Account".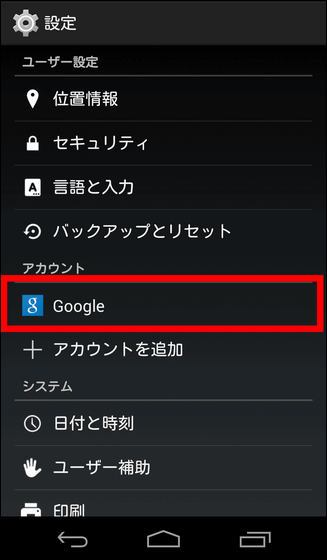 Tap your Google Account.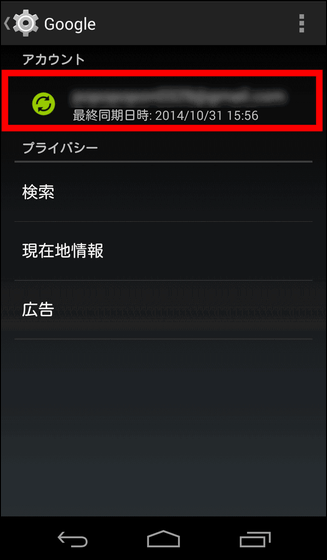 After confirming that "Calendar" "Contact" is checked ... ...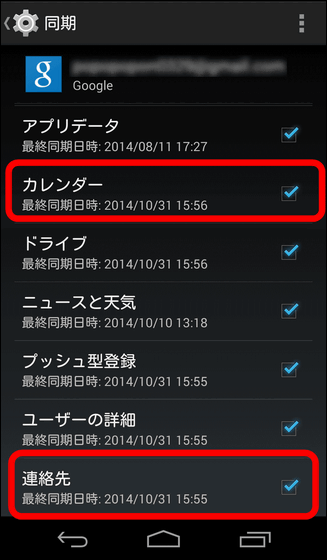 By tapping "Settings" → "Sync Now" in the upper right, data migration is easy to complete.



◆ Move image data
We recommend you to use Google+ Photos, which allows you to manage images on Android devices in the cloud and access them from anywhere. Images and movie data longer than 2048 pixels are free for 15 GB and images with long sides of 2048 pixels or less can be stored in unlimited capacity so all photos taken with the Android smartphone camera are automatically uploaded to Google+ Photos If you do, you do not need to worry about the storage capacity of the terminal.

Since the iPhone can not move the data in the terminal directly to the Android terminal by using external media such as the SD card without the SD card slot, if you move the image data to the new Android terminal via the cloud using Google + Photo It is OK.

· IPhone operation
On the App StoreGoogle+Install and launch the application.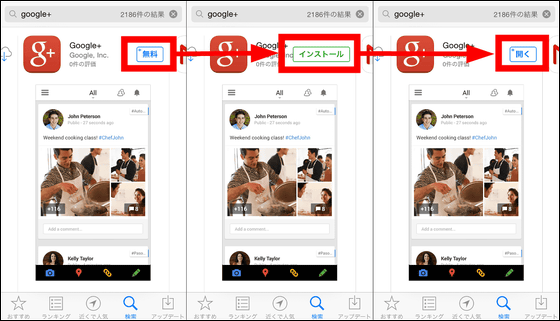 Tap "Login".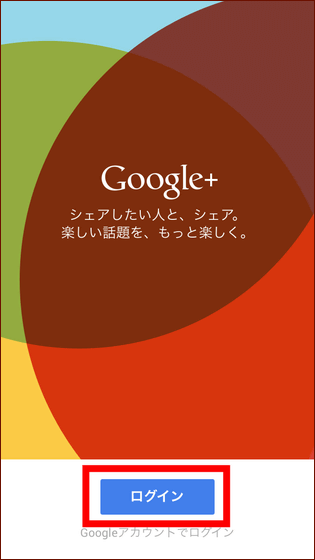 Log in with the Google Account you use on your Android device.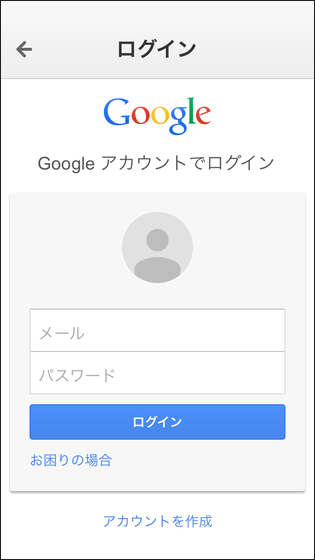 Tap "Next".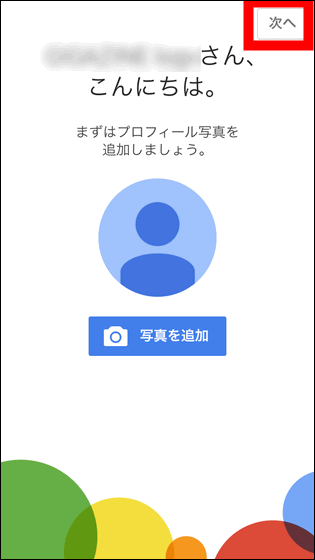 Please check "Back up existing photos and videos" and tap "Turn on automatic backup" OK. If this screen does not start up, you can back up as follows.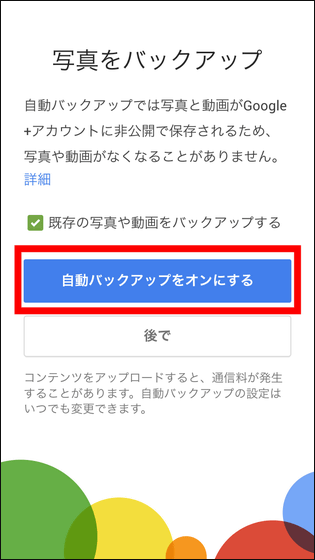 Swipe from the left edge of the Google+ screen to display the account screen, tap "Settings (gear icon)" at the top right.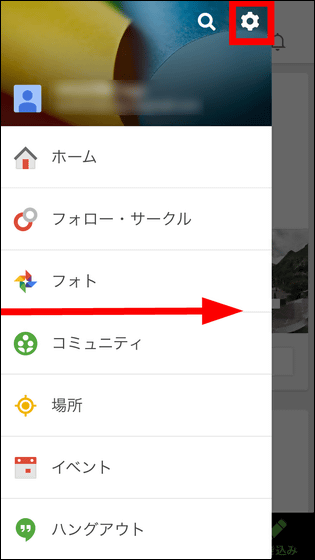 Tap "Camera and Photo".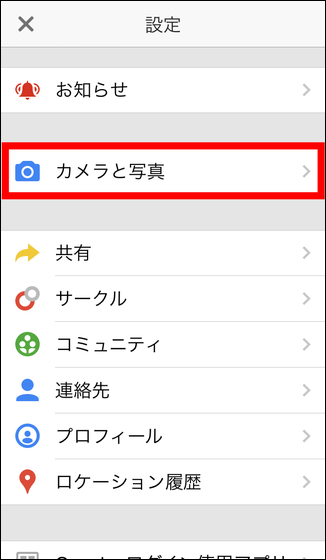 Tap "Auto backup".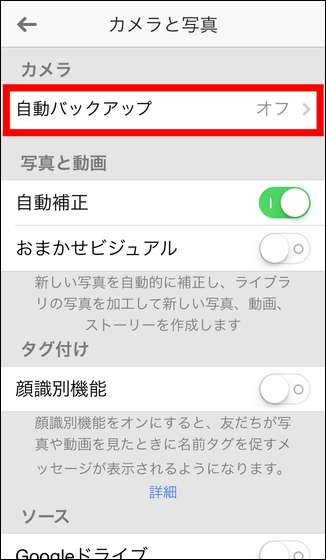 Turn "Auto Backup" on ... ...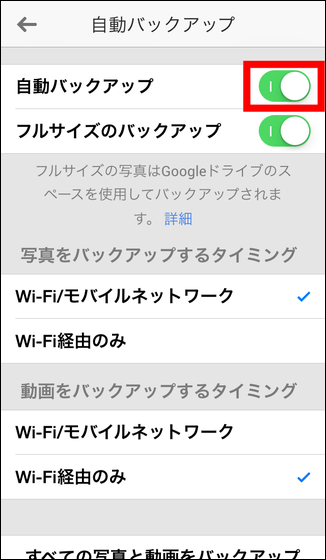 Tap "Back up all photos and videos" at the bottom.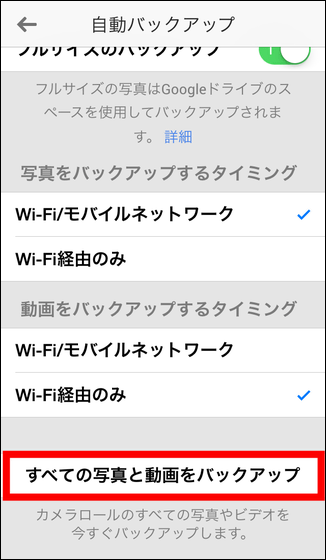 Tap "OK" to upload the image / movie file to Google+ Photos.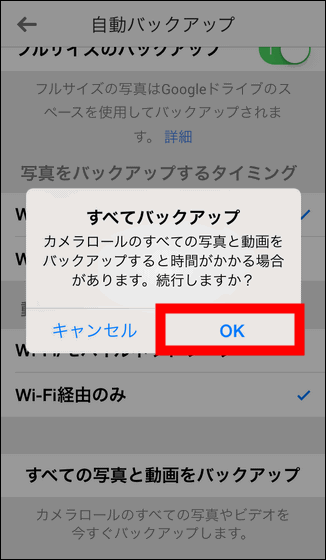 · Operation on Android terminal
Google+ Photo data can be accessed from the "Photo" application. Of course you can download and copy data to a terminal or PC.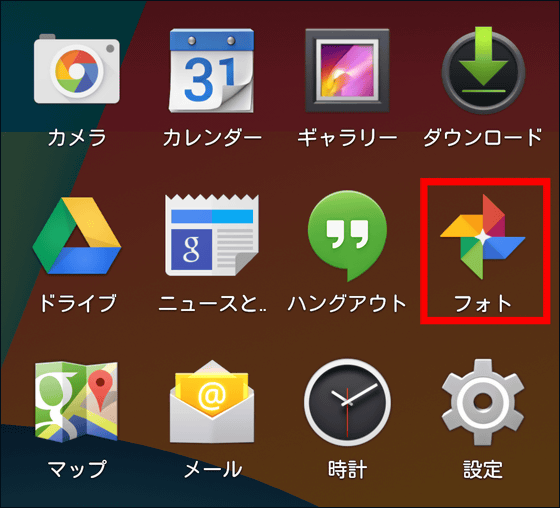 Even if you do not have a photo app, you can access it from the Google+ application.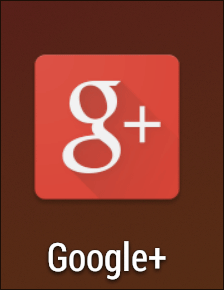 Tap "All" → "Photo" OK.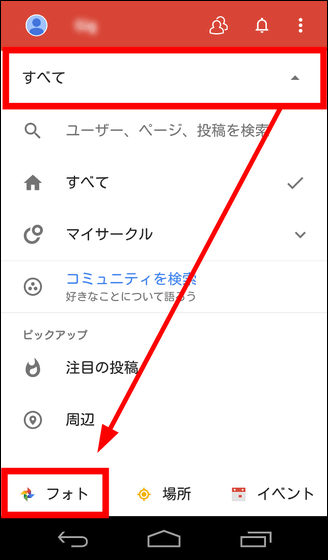 ◆ Music data
As for handling music data on Android terminal, you can move MP3 and WAVE format music data to Android terminal like external storage. Also, since synchronization like iTunes is unnecessary, if you move the music file to an Android terminal, it is easier to play it later with the green application.

If you connect an Android device to a PC that is linked with iTunes in a media device (MTP) mode using a USB cable, the Android terminal is recognized as an external storage, so after that you can store music data in an arbitrary folder such as Music If you copy it OK.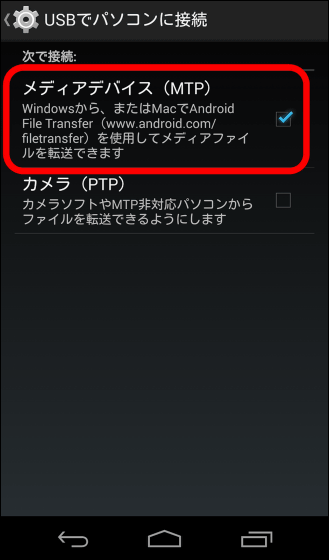 However, it is impossible to play the digital copyright processing sound source downloaded in the iTunes store on an Android terminal. It is hard to use an Android terminal as a music player for those who have massive music assets in iTunes.

◆ Moving Bookmarks
If you use Google Chrome or Firefox as a browser application on the iPhone, you can use bookmarks on the new Android terminal in the same way if you use the browser application sync function. However, it is necessary to move bookmarks managed by iPhone standard browser Safari to Internet Explorer (IE) once and then import it into Google Chrome.

· IPhone operation
First of all, on iPhone's "Settings" → "iCloud"Turn off "collaboration with iCloud" of "Safari"I will. If you do not do this work, you can not cooperate with IE in iTunes below.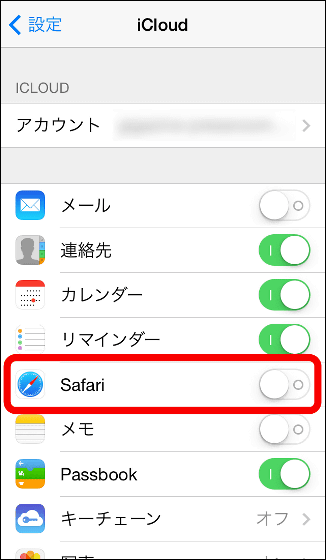 · Connect PC to iPhone
Connect iPhone to PC and start iTunes. Click "iPhone (terminal) icon" → "information", specify the bookmark synchronization destination as "Internet Explorer", then click "Apply".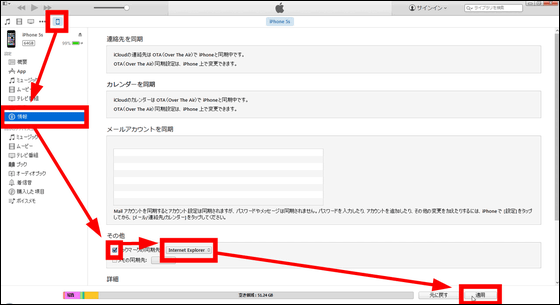 Synchronization of bookmarks will start so wait a while.




After syncing your bookmarks, launch Google Chrome on your PC and click 'Settings' → 'Log in to Chrome' and sign in with your Google Account on Android device.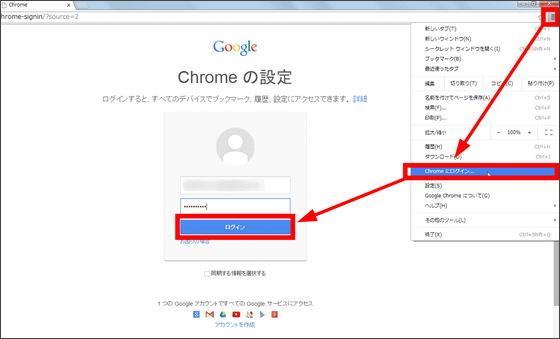 After logging in, click "Settings" → "Bookmark" → "Import bookmarks and settings ...".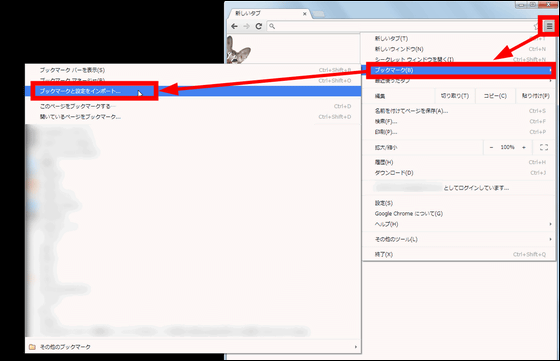 Specify the acquisition destination as "Microsoft Internet Explorer", make sure that "Favorite / Bookmark" is checked and click "Import".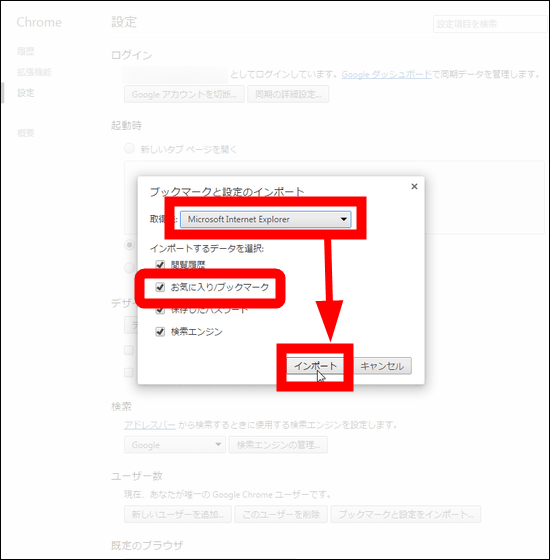 In this way, you can import Safari bookmarks into Google Chrome via IE, so you can use Chrome app on Android devices later.

In addition, the following article is helpful for transfer from Android to iPhone in reverse.

Procedure to change from Android to iPhone Conclusion - GIGAZINE