How to use "Nexus Media Importer" application that makes USB memory readable with Nexus 7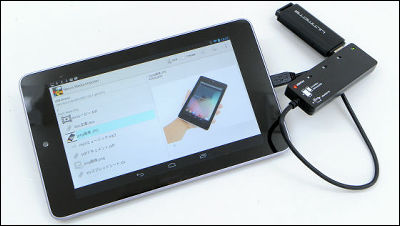 Android smartphones and tablets may have micro USB or mini USB ports, but there are few models with normal size USB ports. Therefore, if you want to view the data saved in the USB flash memory, you need to prepare a PC and go through cloud storage etc. It is very troublesome. However"Nexus Media Importer(234 yen including tax) "and using the USB conversion adapter, you can check the contents of the USB memory with a tablet with cuckooing without having to do cumbersome work, so you can share the file, so it's on hand I installed it on "Nexus 7" and actually used it. You do not need to obtain root privileges to use this application.

◆ Install application

Go to "Google Play" and search "Nexus Media Importer" in the search window at the top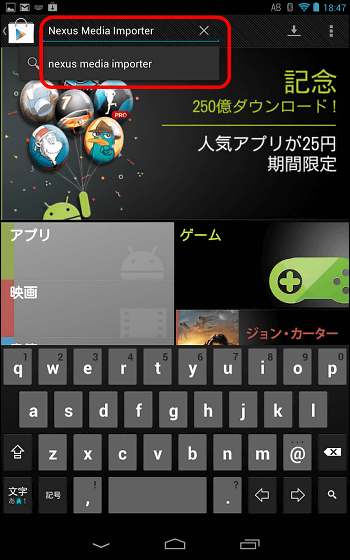 Tap the relevant application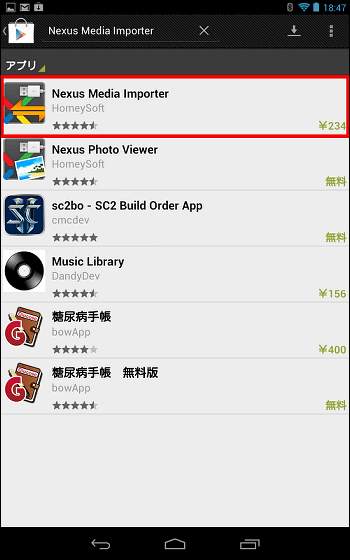 Tap amount display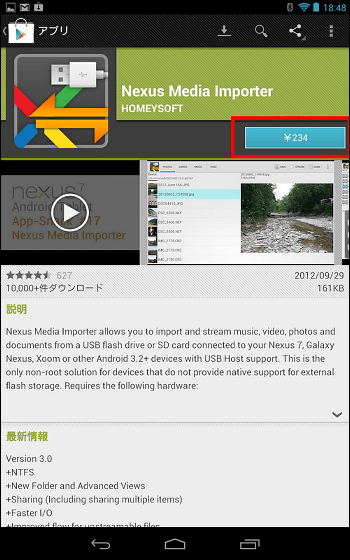 Tap the checkbox and then tap "Agree and purchase"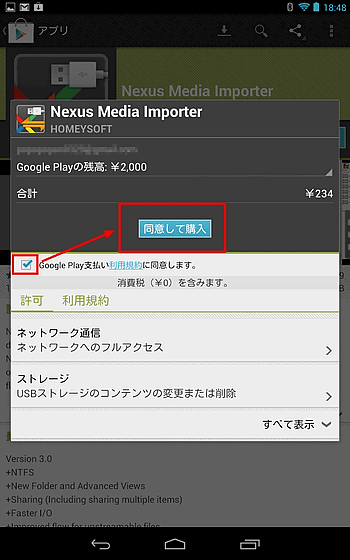 When installation is completed, "Open" is displayed, so tap to start up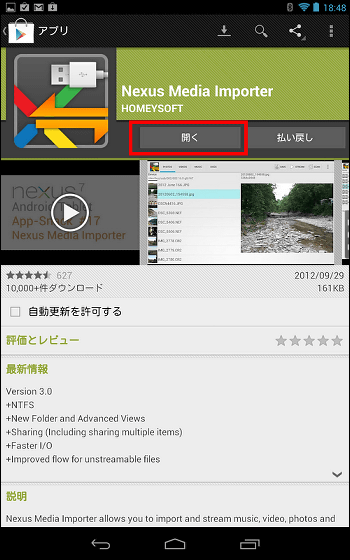 The screen at initial startup is as follows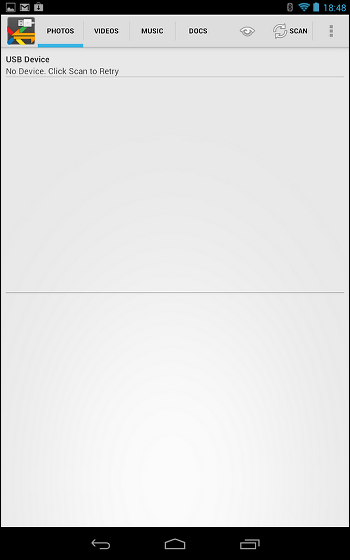 ◆ I tried using

Since the port installed in "Nexus 7" is micro USB, general USB flash memory can not be directly inserted. Therefore, in this case, a USB hub for Elecom's micro B connector "U 2 HS - MB 01 - 4 SBK(2835 yen including tax) "is used.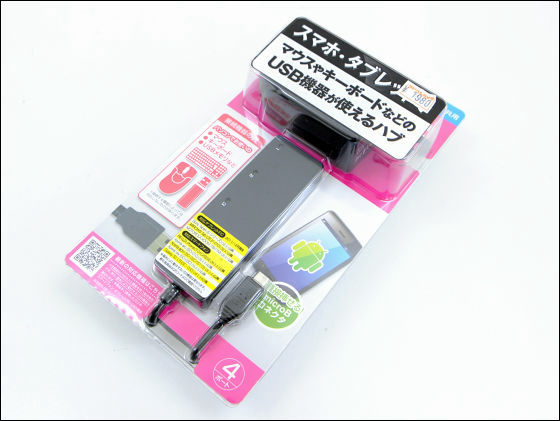 The size that fits in the palm of your hand.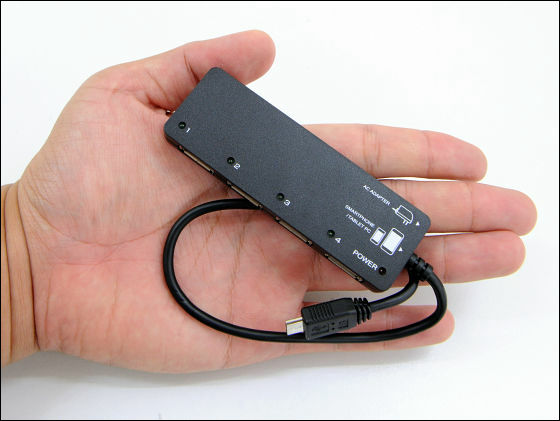 Preparing is completed by inserting the USB memory as follows. Please note that the corresponding format is FAT16, FAT32, NTFS, USB flash memory formatted with exFAT can not be used.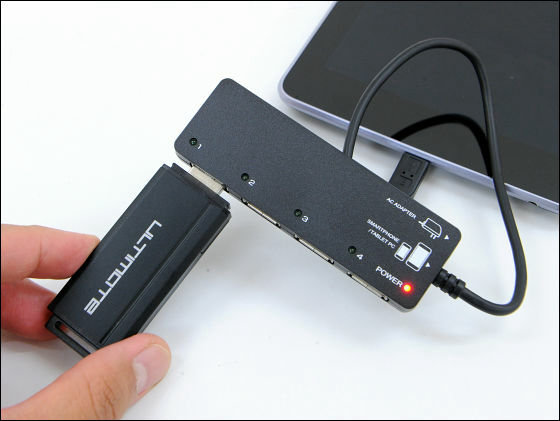 Tap "OK" to begin loading the media.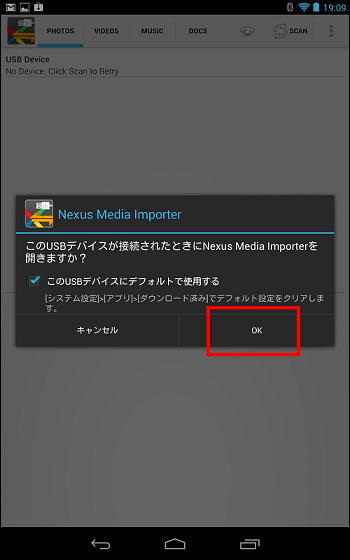 The place actually used is like this.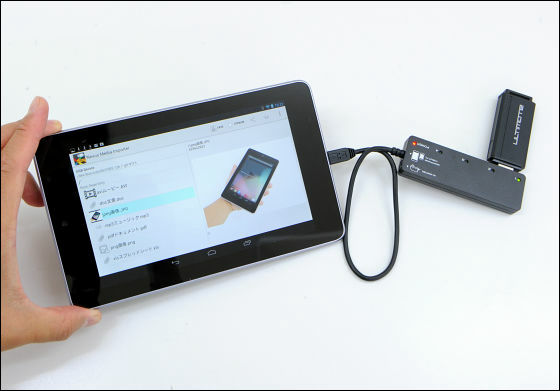 When you open the "PHOTOS" tab, the image in the USB memory is displayed.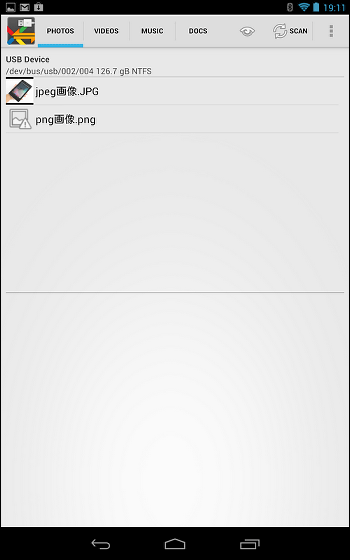 "VIDEOS" is like this. A preview of the avi file was not displayed in the environment tested this time.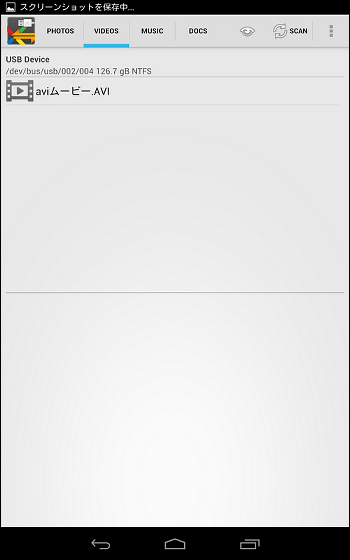 "MUSIC".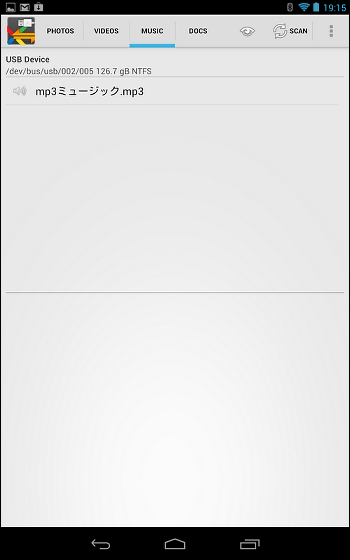 Files for Excel and Word are automatically displayed in the tab of "DOCS".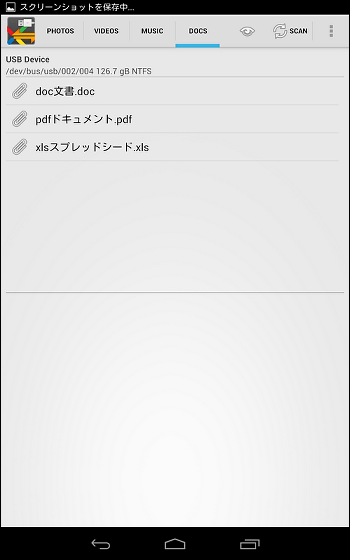 It is like this when listing all the files and displaying it sideways.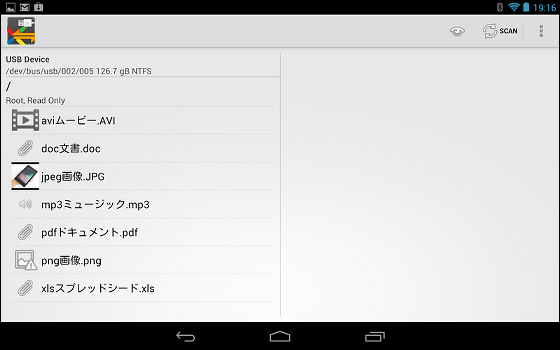 When you tap a JPEG file, the preview screen will appear on the right side.



Furthermore, if you tap "SAVE" in the upper right, the image is automatically saved in the standard "Gallery".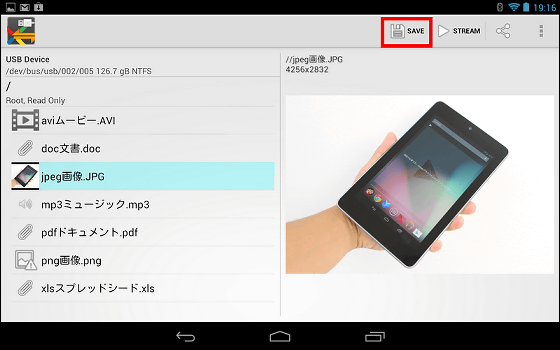 When downloaded to "Gallery" you can browse as follows.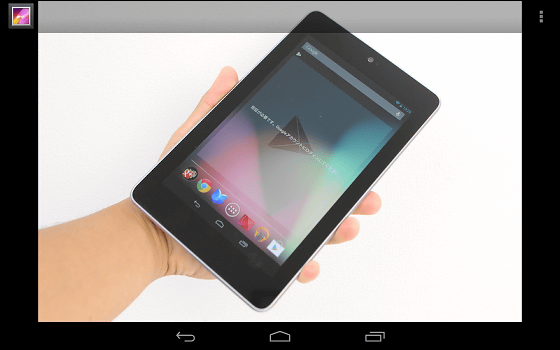 You can also preview a PNG file that can be created when shooting screenshots etc. by tapping.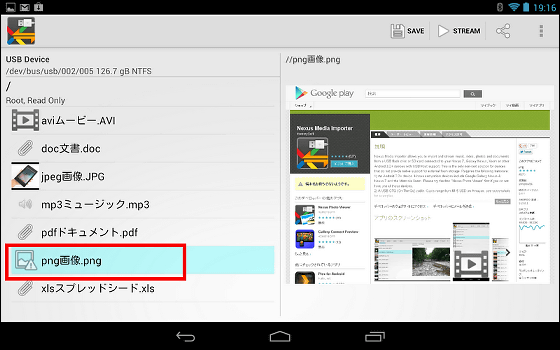 Tap the "SHARE" icon ......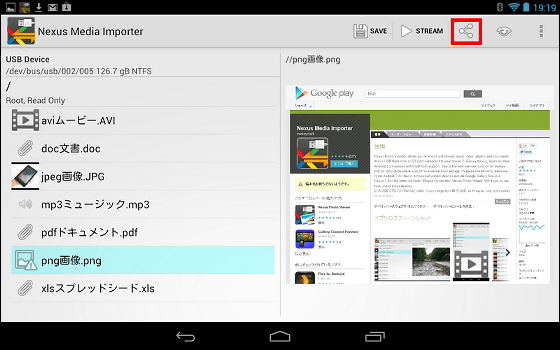 You can share data using Bluetooth connection · Gmail · Google+ · Picasa etc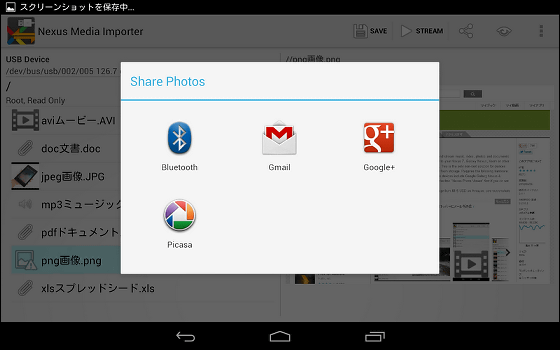 There is no preview display of document files.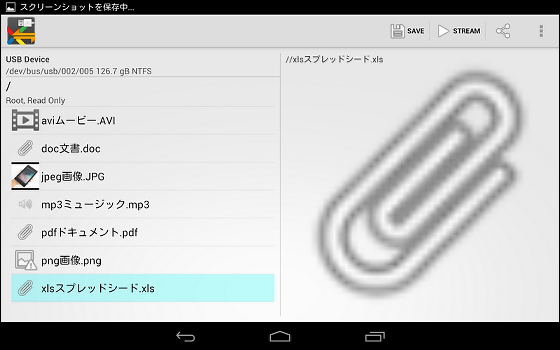 Incidentally,Description of Google PlayAccording to it, it is said that it also supports SD cards, but in this environment using a multi card reader it was not able to load normally.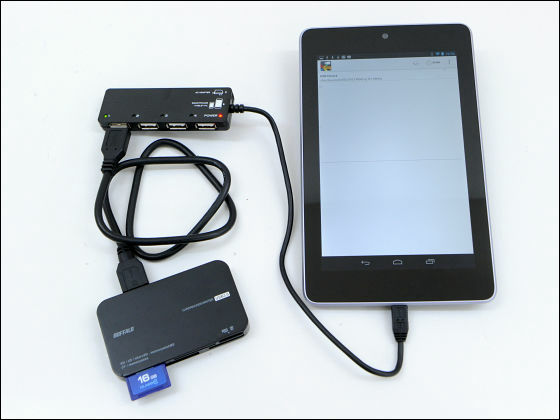 Although "Waiting for Media" indication is displayed, it will not move, but it seems that it will be improved by version upgrade etc.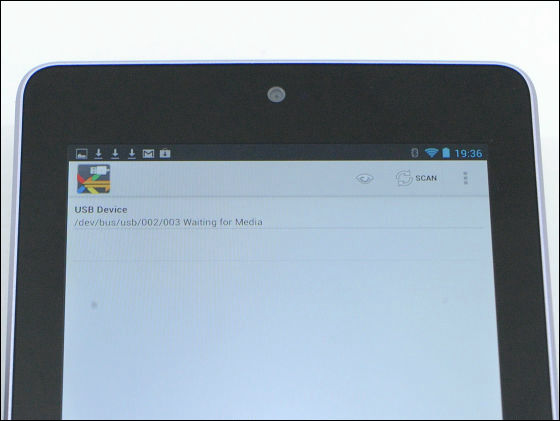 That's why it's convenient when you want to quickly browse data stored in the USB flash memory with "Nexus 7" etc. It's an app that you do not miss.

Nexus Media Importer - Android application on Google Play



· Next article
How to use a super lightweight notebook by connecting a mouse or keyboard to "Nexus 7"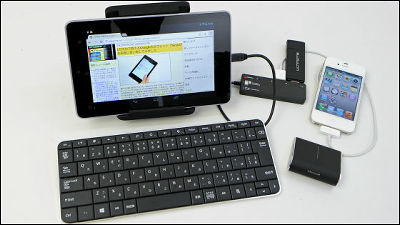 · Previous article
I actually tried to defeat Google tablet "Nexus 7" that I can buy at the 10,000 yen level