How to use a super lightweight notebook by connecting a mouse or keyboard to "Nexus 7"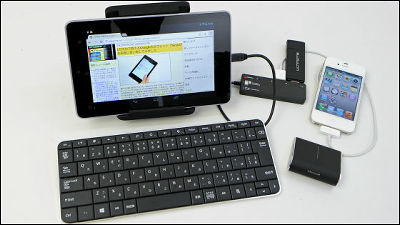 7 inch size "Nexus 7Although it is convenient for carrying around, when you actually used it for a while I want a keyboard when writing a little long sentences such as posting by e-mail or SNS, when sitting in a chair and watching the website thoroughly, There was some discontent with the convenience, etc. I decided to try various ways to use it like a notebook PC in combination with an optional product.

◆ Connect the mouse and keyboard

This time with Bluetooth it can be connected to various devices crisply, since a special keyboard cover is attached, it is convenient for carrying "Microsoft Wedge Mobile Keyboard(Microsoft wedge mobile keyboard) tax included 7600 yen "and"Microsoft Wedge touch Mouse(Microsoft Wedge Touch Mouse) Tax included 6600 yen "purchased.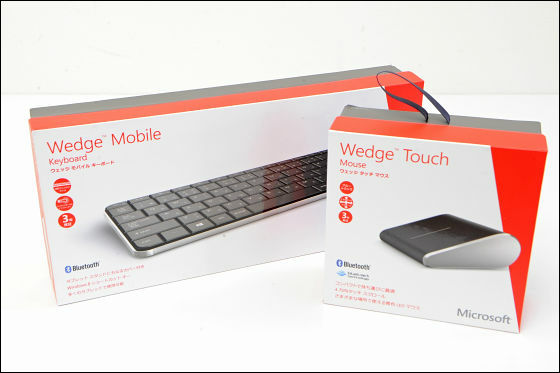 Windows 8 is obviously a formal response also to Mac and Android.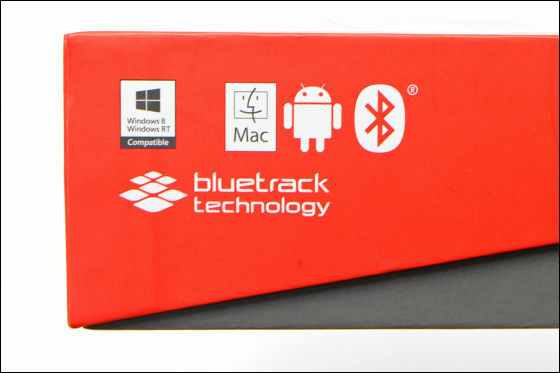 First of all, I tried to pair the mouse with Bluetooth.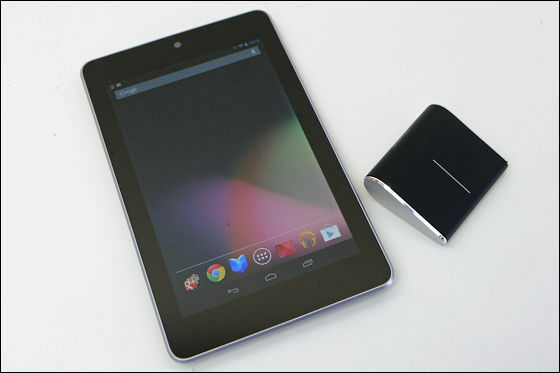 Tap "Settings" from the list of applications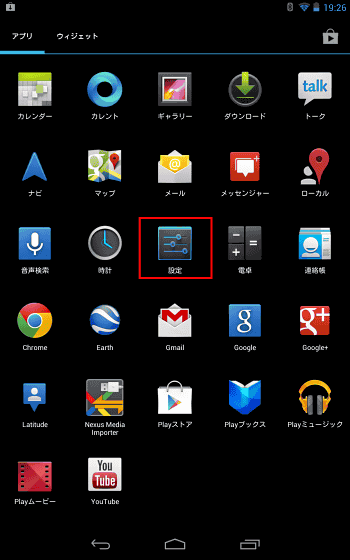 Tap "Bluetooth"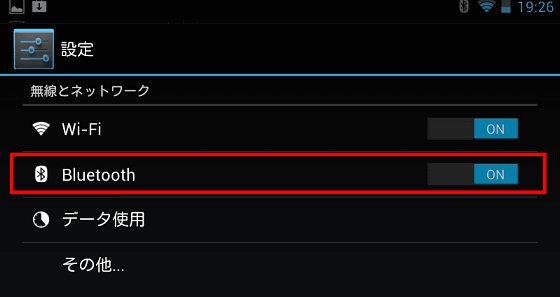 After turning on the mouse, long press the "Power / Connect" button on the back for about 3 to 5 seconds to make it recognizable from the tablet side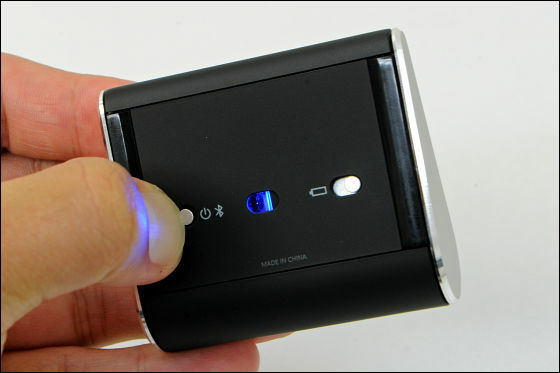 Tap "Microsoft Wedge Touch Mouse"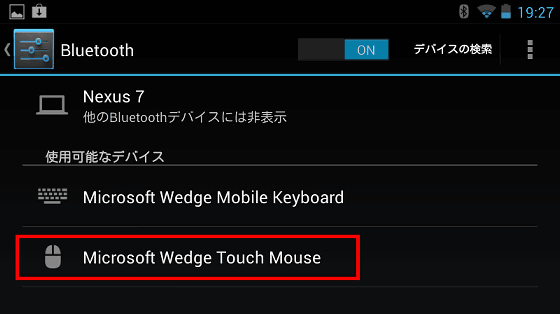 "Set as pair" is displayed and wait for a while



When "connection" is established the setting is completed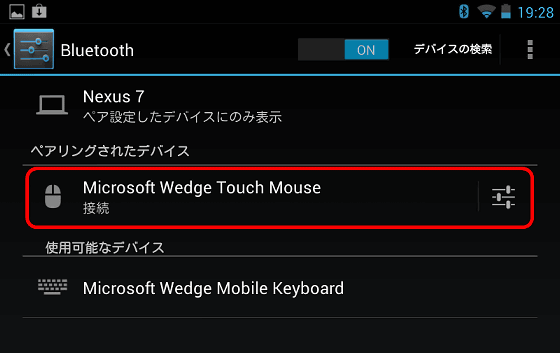 The mouse cursor is displayed, and operations such as left click and scroll are enabled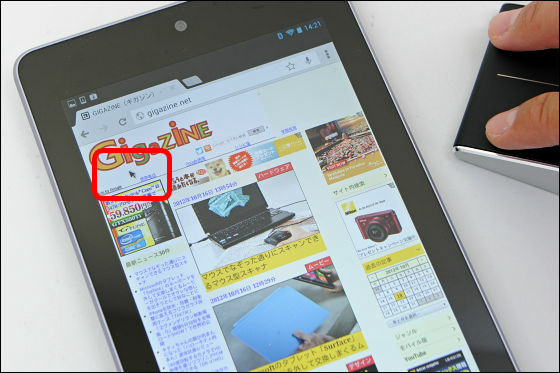 Connect the keyboard next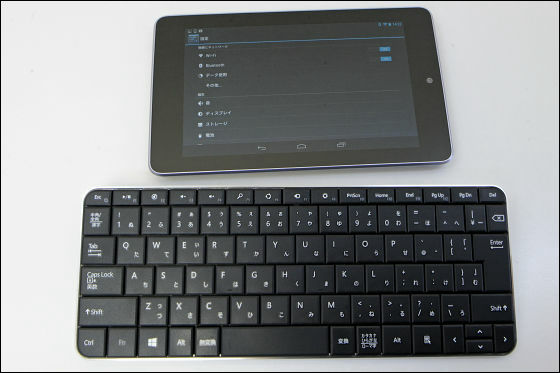 Press and hold the "Connect" button on the bottom of the keyboard for 3 to 5 seconds to make it recognizable from the tablet side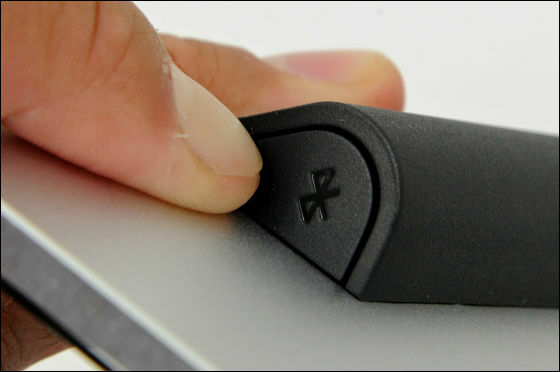 Tap "Microsoft Wedge Mobile Keyboard"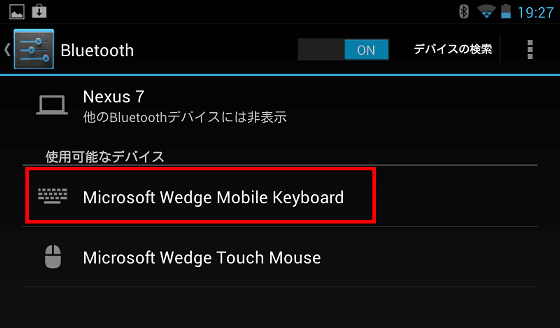 Since you are prompted to enter a randomly chosen number to pair it, enter the displayed number on the keyboard and press the Enter key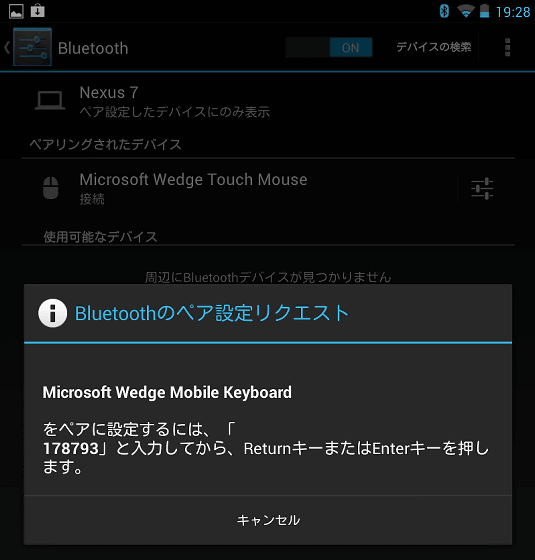 It will be OK if "Connection" is displayed



When hitting a lot of characters such as e-mails, it is much more efficient to use a hardware keyboard than using an unfamiliar software keyboard.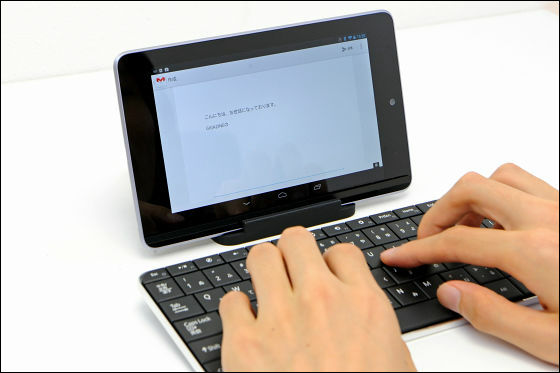 So, when you connect the keyboard and mouse with this feeling, you can operate it with a feeling close to that of a laptop PC so much.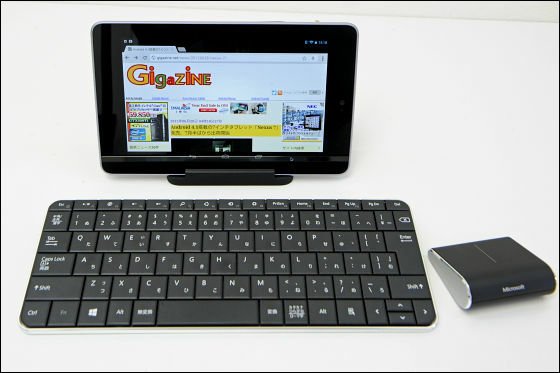 The weight of the combined mouse and keyboard "Nexus 7" used this time is about 854 grams Ultrabook "Ultrabook"LaVie Z"It is easier to carry because it is lighter than others.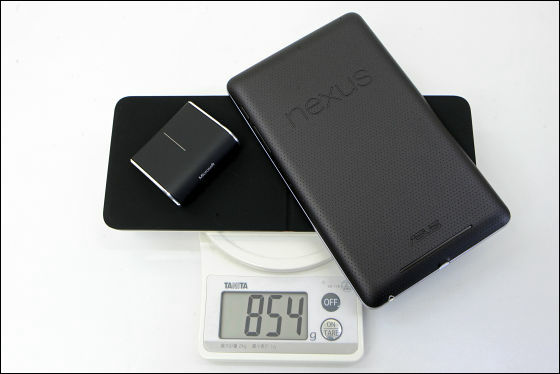 So, what steps will it take from setting the cover on the keyboard to setting the tablet? Please check out the movie you can see well below.

Using a wedge mobile keyboard and "Nexus 7" in a set would look like this - YouTube


You can watch the following movie by launching the application with the mouse, entering characters with the keyboard, and performing copy and paste with "Ctrl + C" and "Ctrl + V" shortcuts.

I tried the Google tablet "Nexus 7" with mouse and keyboard - YouTube


◆ Charge your smartphone

A USB hub compatible with the micro B connector that reviewed in the previous article "U 2 HS - MB 01 - 4 SBK(2835 yen including tax) "I tried connecting the iPhone 4S and was able to charge.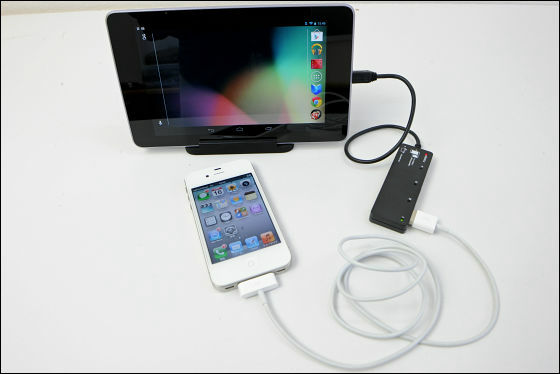 The battery icon in the upper right is properly charging.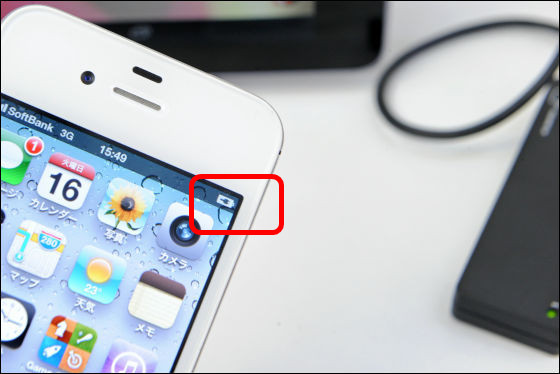 ◆ Using USB memory

"Nexus Media Importer(234 yen including tax) "You can also use USB flash memory if you use the application.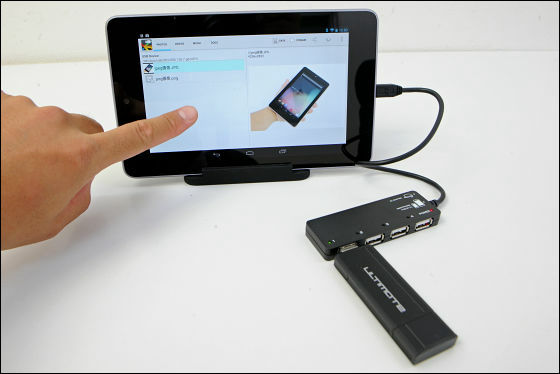 ◆ When connecting all together

The place where I tried connecting all the keyboard, mouse, iPhone, USB memory all together. When surfing the web on a daily basis or using SNS, you feel little inconvenience, rather it's a great advantage that you can take out with crisp just by removing the cable when going out.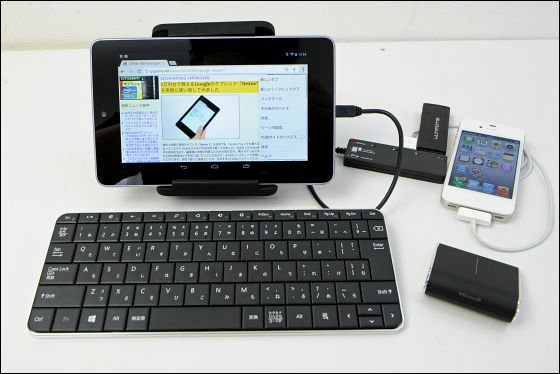 ◆ I actually used it and tried it

It is possible to work without problem even on the table of the fast food shop where the space is limited.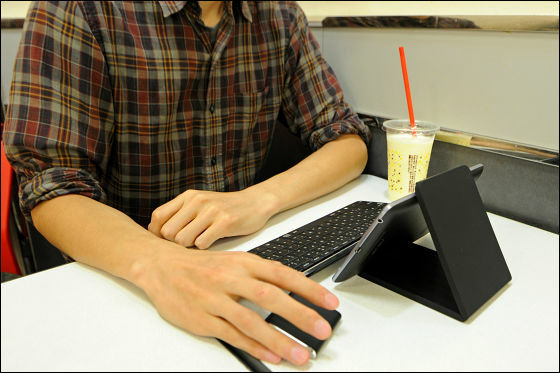 It is difficult to process video and photographs, shoot cooking etc. with a high-quality camera and make it up to SNS, but it has reached a level that can be used without problems as everyday use.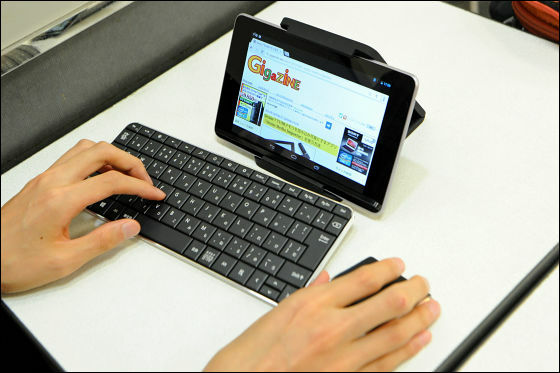 That's why people who want to use a portable tablet that is inexpensive and easy to use, while entering long sentences, want to use a keyboard or mouse to connect like a notebook PC or to charge a smartphone etc. If you try the method as in this article, it should be something.

· Previous article
How to use "Nexus Media Importer" application that makes USB memory readable with Nexus 7 - GIGAZINE