"4 shared.com" that you can save and share folders totaling 15 GB free from PCs and smartphones etc.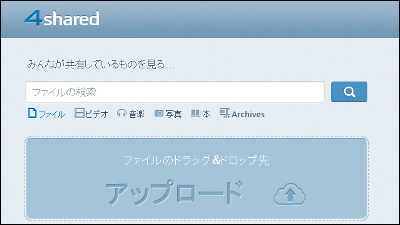 Basically, you can use up to 15GB of online storage for free, you can upload files up to 2GB per file, you can share music, movies, various documents, compressed files etc. with smartphones and tablets online Storage service is "4shared"is. I tried to move and play back the files with the actual access to how the service can be used.

4shared.com - Free file sharing and storage
http://www.4shared.com/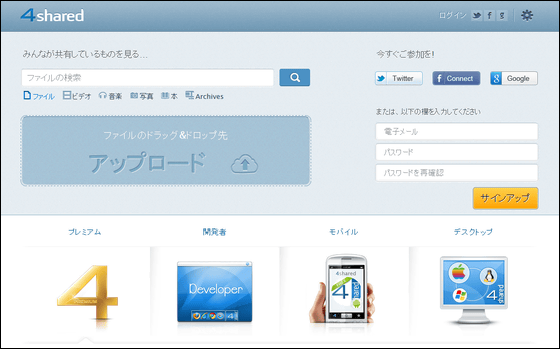 To use the service, first create an account. Fill in your e-mail address and password and click "Sign up". It is easy to use that Japanese correspondence advances on almost all screens.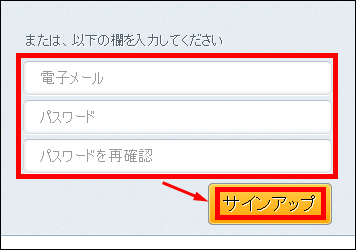 Fill out your name and click "Create account" when you can confirm that "You can register with this name."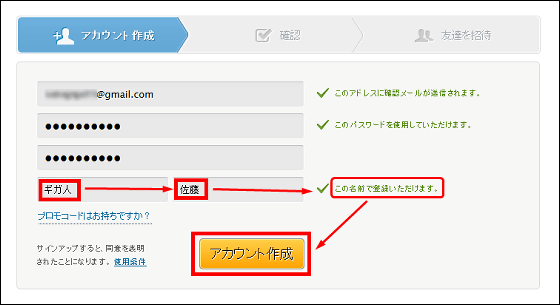 Since mail arrives at the registered address, click the link for authentication.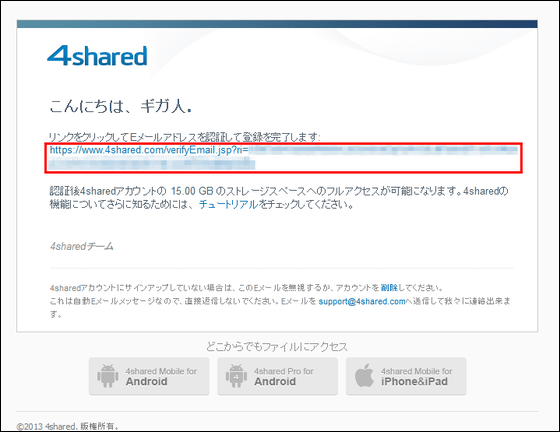 Authentication is completed. Especially when you do not search for friends on Facebook, click "Skip this step".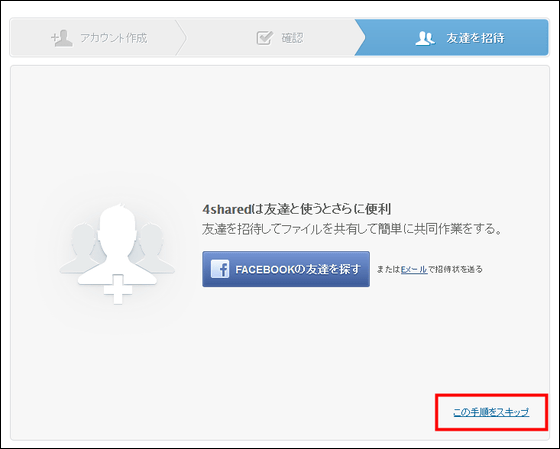 Although it is advisable to install dedicated software, click "×" in the upper right if not particularly necessary.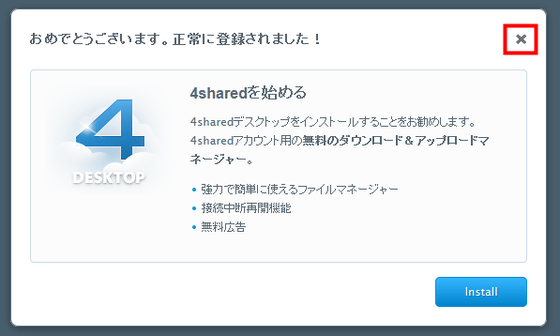 The top page of 4shared was displayed. There is nothing in the folder for yourself yet.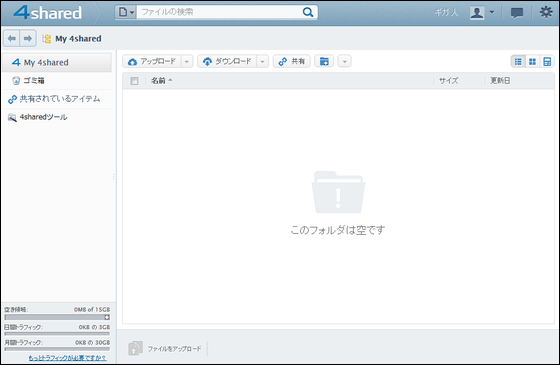 To upload a file Click on "Upload" → "Upload File" to select a file and click "Open" to upload ... ....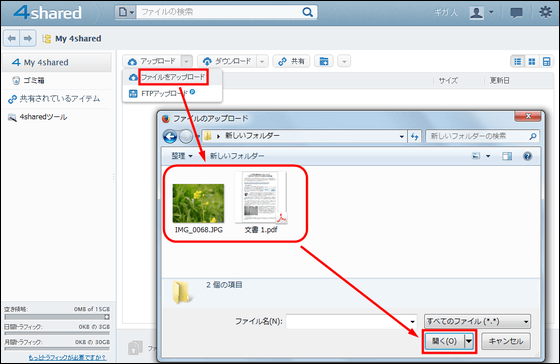 There are two ways to drag and drop directly to the browser.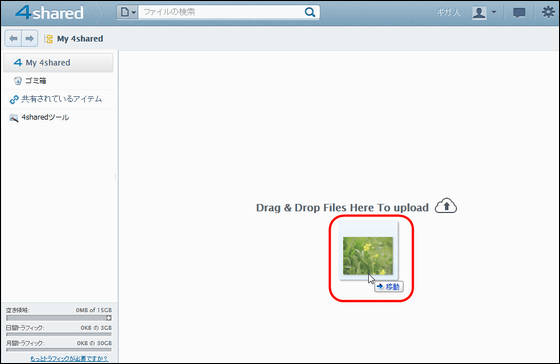 When the upload is completed, the list of files is displayed in the folder on the browser.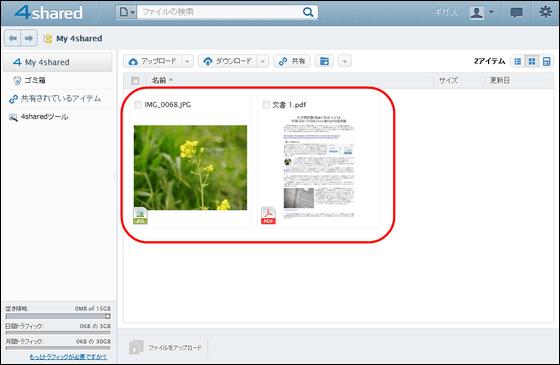 By checking the check box of the file, you can use the menu such as share, edit, cut, copy, name edit and delete.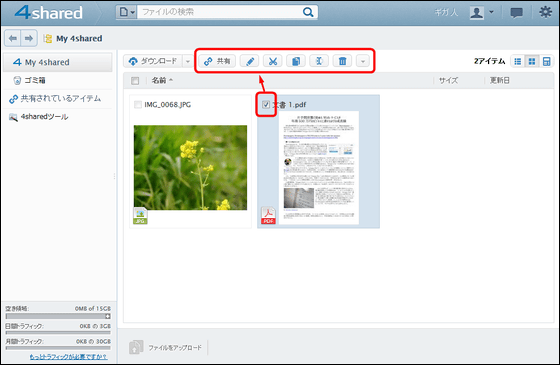 When you click "Share", links and direct links etc. are displayed for each item, so it is OK if you send the file as it is to the person you want to share the file.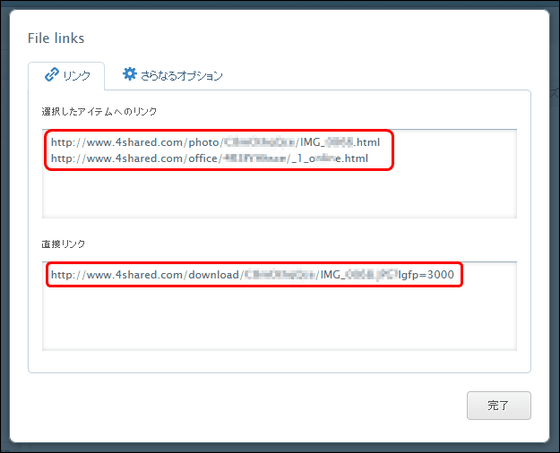 ◆ Linkage functions with smartphones, tablets, etc.
4shared has released a dedicated application for a wide range of platforms, it is possible to browse files saved in your folder from various devices and play music. It ranges from Android, iPhone / iPad, BlackBerry, Symbian, Nokia Series 40, Windows Phone.




This time for Nexus 7 and iPhone 5s respectivelyAndroid versionWhenIPhoneI tried to install the application. Tap "Install" to start the installation.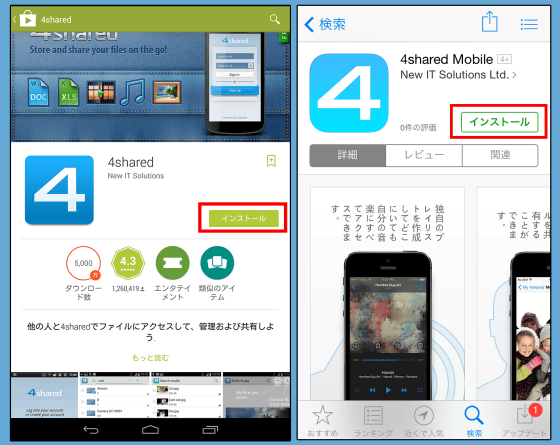 When you launch the application and log in with your account, the file list uploaded to your own folder is displayed.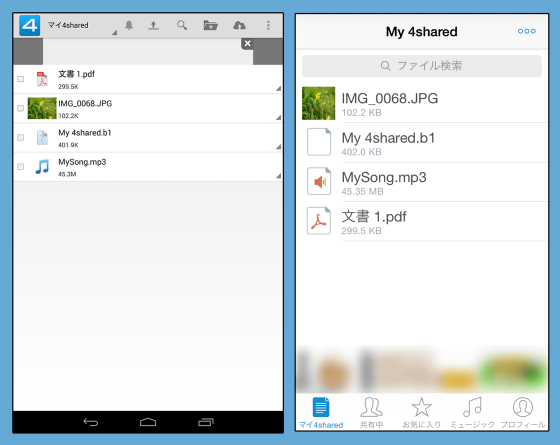 Then you can tap each file and music will be played ......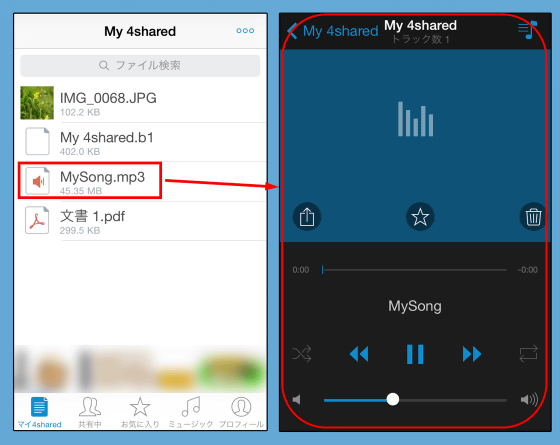 It was possible to view images and document files.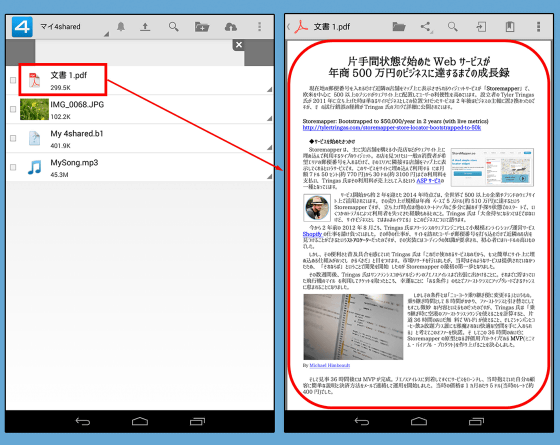 ◆ Files uploaded by other users can also be downloaded
You can search files uploaded by other users by putting keywords in the search window on the top page of the browser version and searching. Note that this search function can not be used on the mobile version.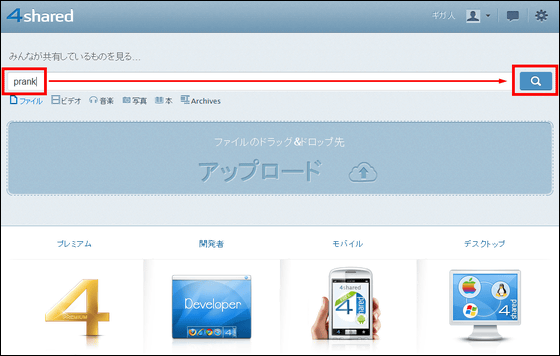 Search result list is displayed. Whether or not to display your own file in this search result can be set for each file, so it can be handled as a file that nobody wants to see.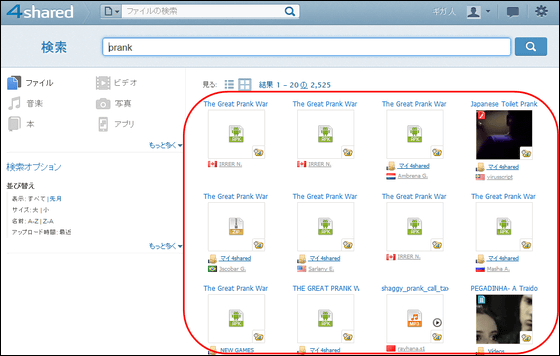 If you click "Download" from the individual file page, it goes to the download page.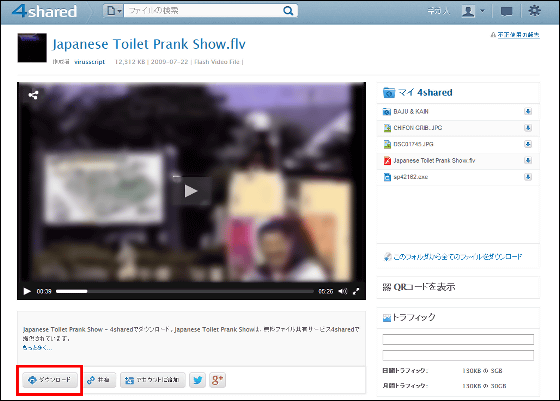 You can download the file after clicking "Free Download" and after a certain time.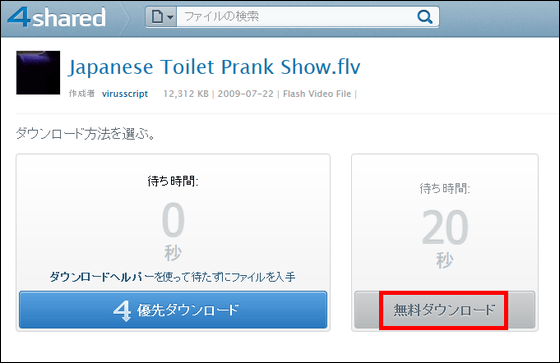 The 4 shared service that can be used for free is 15 GB of storage space and 2 GB maximum per file, but from 9 dollar 95 cents a month (about 1000 yen) to 77 dollars 95 cents a year (about 8000 yen)Paid planIn addition to increasing the storage capacity to 100 GB, the file capacity per file will also be increased to 100 GB if you pay the usage fee, you can also turn off the in-page advertisement, speed up the transfer speed, transfer interrupt / resume function, FTP access It was made available.