Picture book I drank the dessert of the world "Hot cake of the gourd tola" with pancakes and free "Rusa Luka Tokyo Jiyugaoka shop"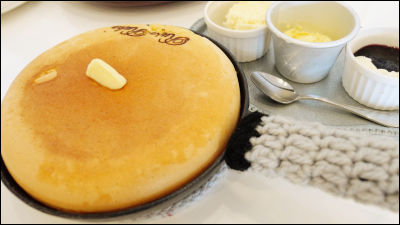 Popular picture book series for children "Gourd tolaga", Scenes that eat big castella made with eggs with animals of the forest appeared, and there are a lot of people who thought that it would be delicious when they were children. I thought Castella that appears in such a dugong tola as a hot cake "Hot cake of big brothIt is said that there is a shop in Jiyugaoka where I can eat, so I actually went there.

Rusa Ruka Tokyo Jiyugaoka store (Rusa Ruka) - Jiyugaoka / pancake [eating log]
http://tabelog.com/tokyo/A1317/A131703/13170873/

The shop which can eat "Guri Togura hot cake" is "Rusa Luka Tokyo Jiyugaoka shop", it is located 10-15 minutes on foot from Tokyu Express Railway "Jiyugaoka Station".


Arrived at "Rusa Luka Tokyo Jiyugaoka shop" quietly standing in a quiet residential area of ​​Jiyugaoka.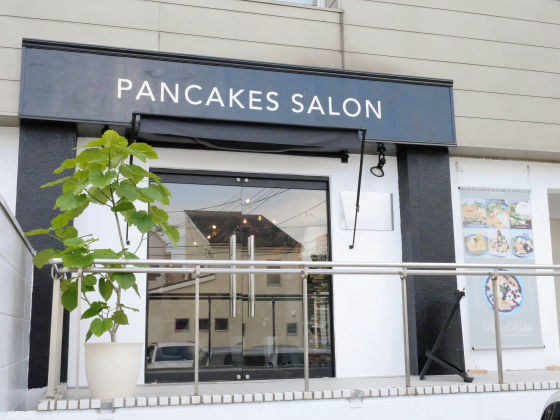 The inside of the shop was like a fashionable hairdresser, and female customers were mostly.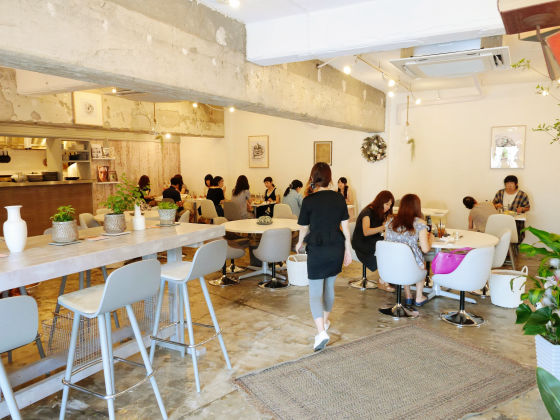 Sitting in the seat and ordering "Hot Cake of the Big Toll". It takes 25 to 30 minutes to bake, so I ordered "Tottoro cheese mountain" while waiting, it was carried in about 5 minutes.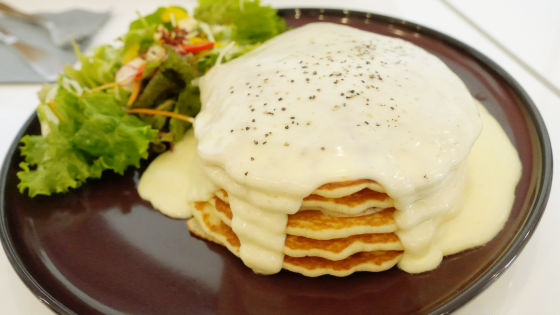 Lottery cheese put on pancake inspires appetite.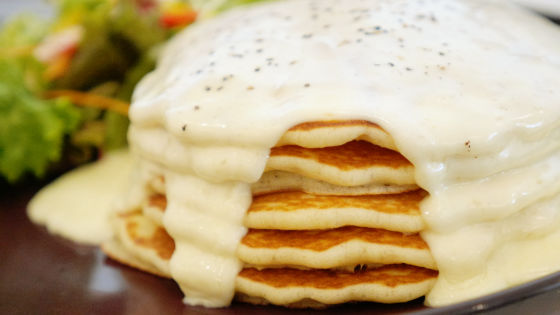 Next to the pancake is a fresh salad.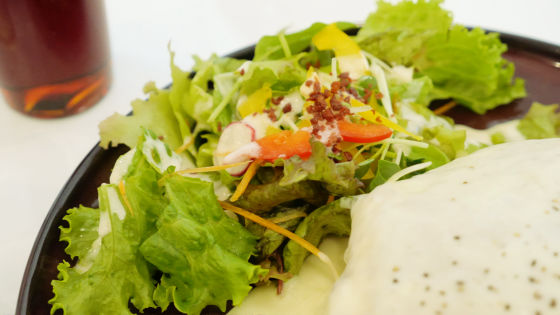 The diameter of one pancake is about a little longer than iPhone 5.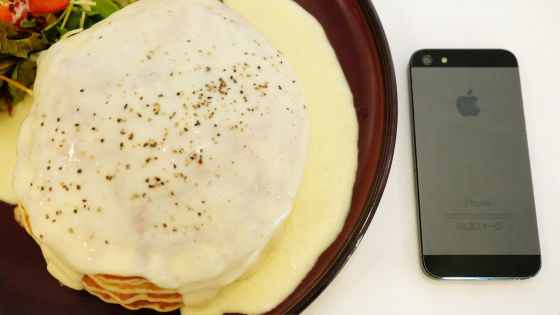 It is a fluffy pancake that can cut without much power.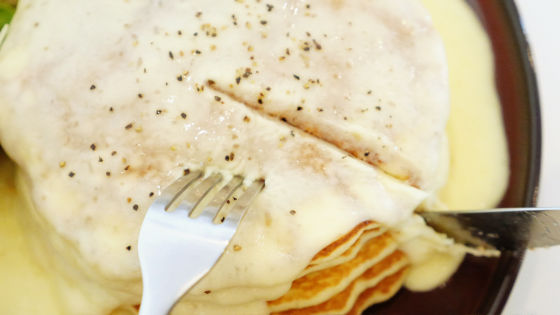 Tempro cheese mountain pile five pancakes. When you eat a bite, the pancake is fluffy and has a moist texture, with a rich buttery flavor. The combination with cheese was strange, and saltiness of cheese complemented sweetness of pancake.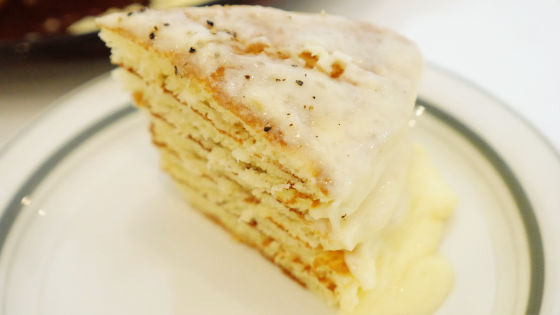 If you eat all pancakes, you can replace as many pieces as you like. You can enjoy a tummy one pancake.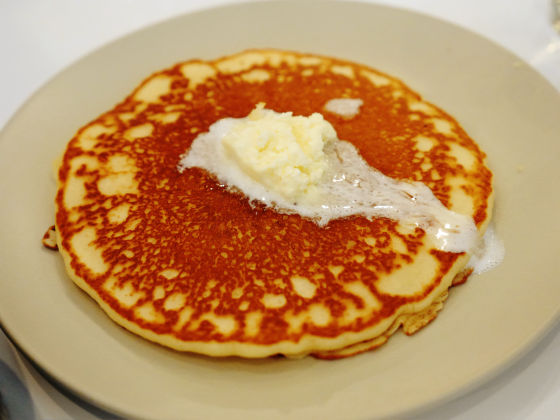 While doing so, the "Hot Cake of the Grand Cruise" aimed at was brought to the table.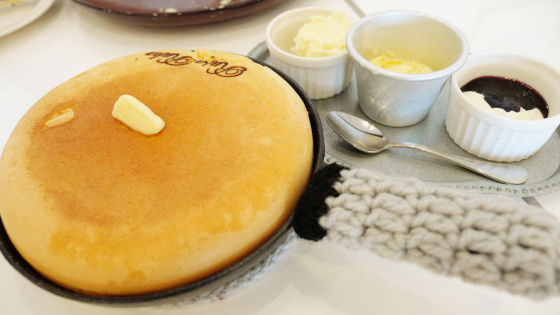 Be careful as the hot cake of the dumpling toar is in a hot frying pan.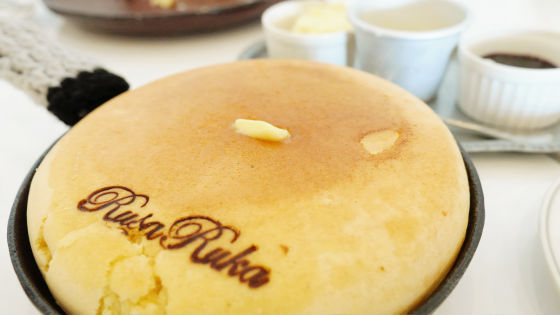 The diameter of the hot cake of the gourd toy is about 1.5 times that of the iPhone 5.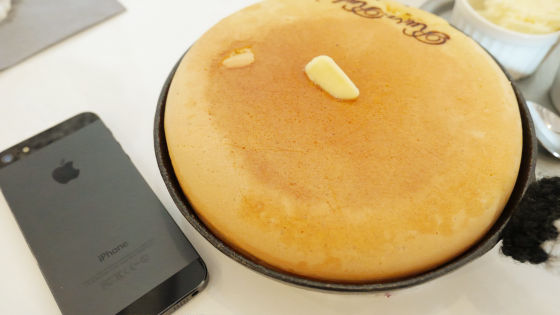 It is like this when it is arranged with plain hot cake which changed earlier.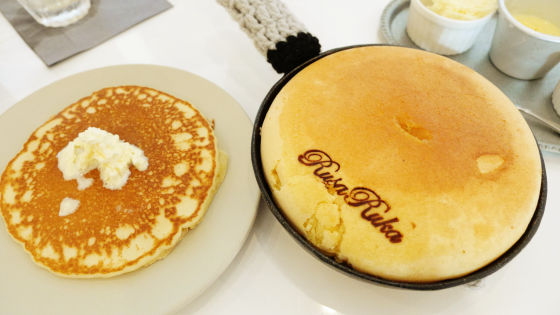 Whole butter · vanilla ice · blueberry sauce came in the hot cake of the gourd tola.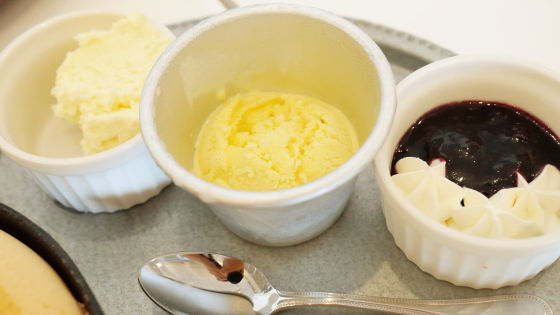 The big hot cake is seven plain pancakes and its thickness is beyond the limit of hot cake.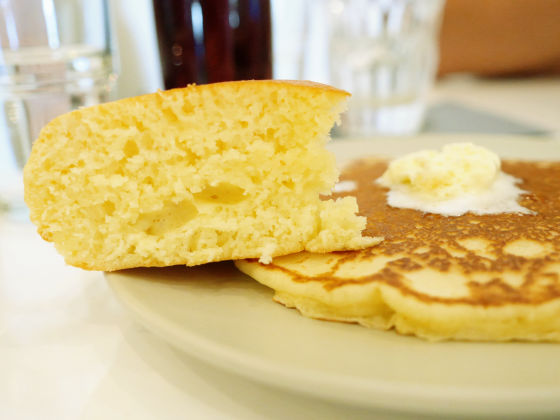 Pakuri without adding anything as it is. The surface is crisp and the inside is a fluffy texture. Taste is not different from plain pancake, but because there is a difference in volume, there is a response to eating.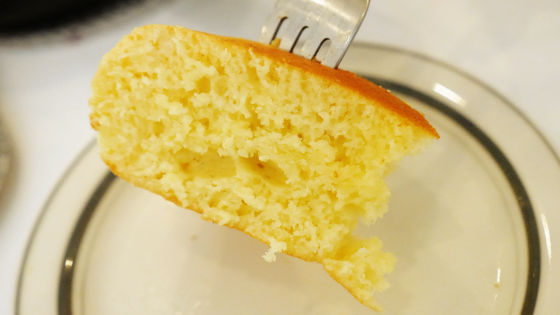 Fresh acidity of blueberry sauce and sweetness of fresh cream are outstanding compatibility with hot cake.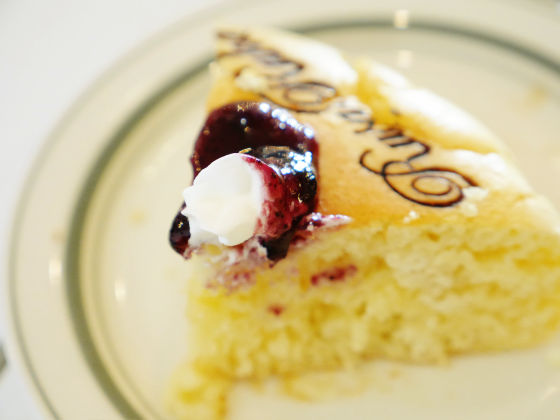 When you eat blueberry sauce and vanilla ice together, the warmth of the hot cake that you feel after cold ice does not stop.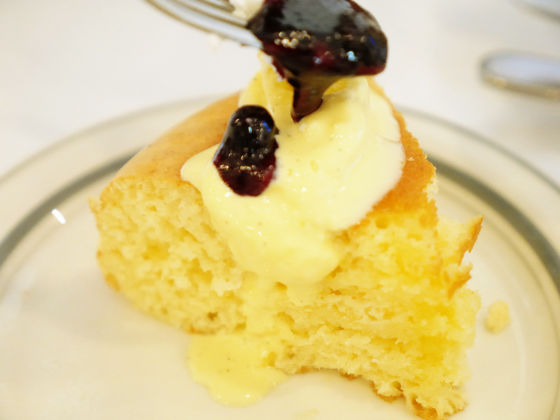 As whipped butter dissolves in the mouth, people who have eaten only general butter may be surprised. Looking like this, it looks like a cheese cake.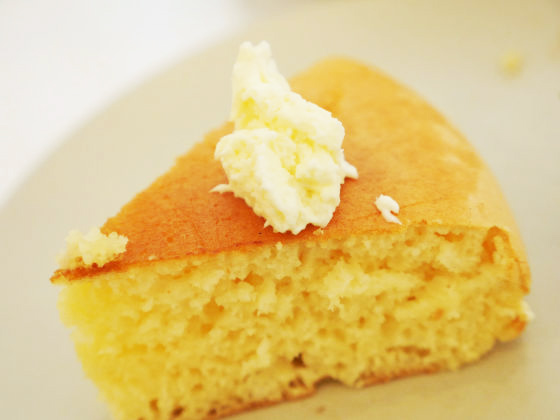 In the end, it is pakuri with maple syrup which is equipped.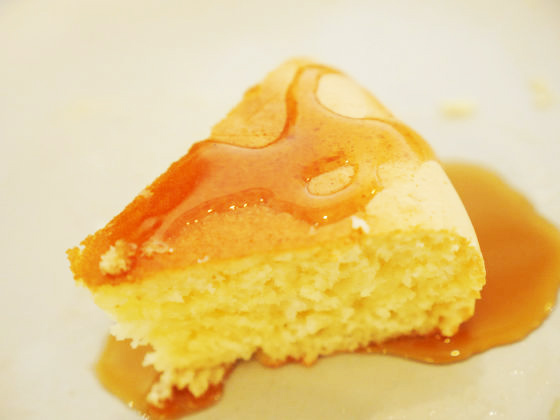 While I was trying various flavors with fresh cream, vanilla ice, etc., I finished eating if I noticed it. In addition, it is free to replace the hot cake of Kogura, but as a substitute it is plain hot cake to eat.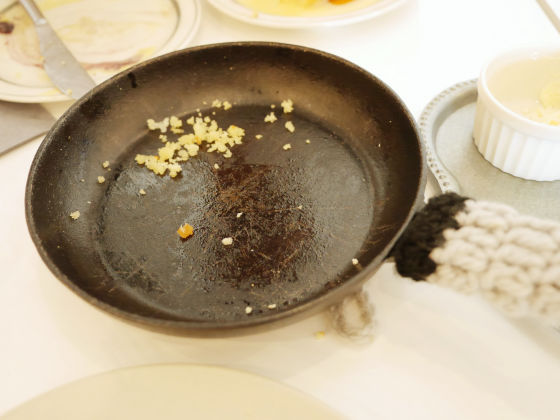 There is a considerable amount of hot cake of Korori Tooru at 1500 yen including tax, so if you are a male, two people, if you are a woman, it seems to be just about three people to eat. Tottoro cheese mountain is 1200 yen including tax.