"Firestorage.jp" that allows you to send up to 40GB of files to your opponent at once without user registration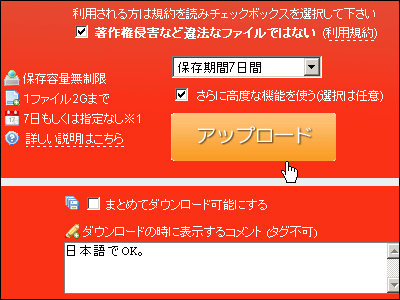 before"Netmail service "Filemail" that can transmit files of up to 2 GB free of charge without user registration"When I wrote an article that many readers say" There is a similar and more amazing service in Japan "that got the story commented on this"Firestorage.jp"It is possible to send up to 40 GB files at once, upload it in several times and"Unlimited capacityIt is also possible to send with.

It is quite useful service, and free of charge. It is Logic Factory Co., Ltd. located in Tokyo that operates not only for personal use but also for business use.

For detailed usage etc. from the following.
Free unlimited free online storage firestorage
http://www.firestorage.jp/

When you access the page, check "I'm not an illegal file like copyright infringement"




The upload button will appear




The retention period can be set quite finely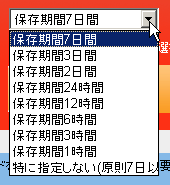 If you check "Use more advanced functions", you can make multiple files available for download, add comments, and sound at the end of upload.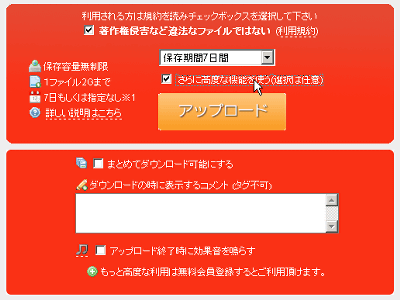 Click "Upload" button when you are ready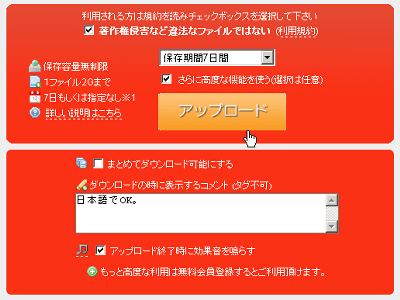 Select the file you want to upload and click "Open". Up to 2 GB per file is possible, up to 20 files, total of 40 GB can be uploaded at once.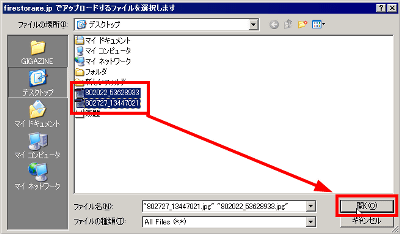 Upload completion is completed in the blink of an eye in a blink of an eye. Since the address comes out, it is ok if you teach this with e-mail etc to the other party.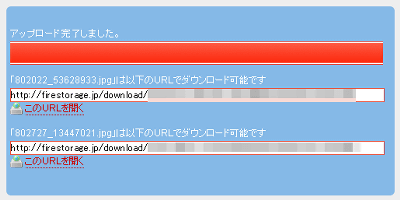 When you access the address, such a screen is displayed, you can download it by clicking as it is.




Furthermore, if you register as a free user, advanced functions will be available. It is something useful for business use. The registration method is easy, first access the following page.

Free unlimited free online storage firestorage registration form
http://firestorage.jp/entry.cgi

Enter your e-mail address and click on "Register for free" when you check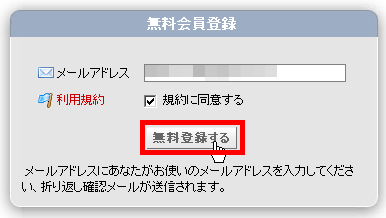 Completion, let's see that there is a mail with the subject "firestorage registration notice". The login page address, ID, and password are written.




Please enter ID and password from login page and click "Login"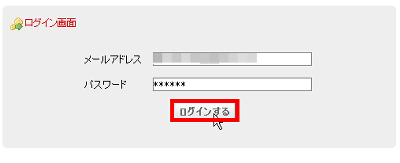 A page that it seems to register as a member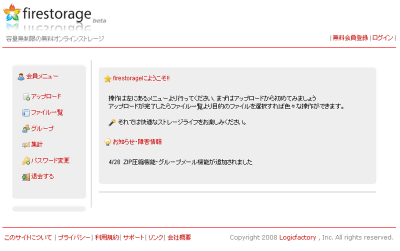 Upload page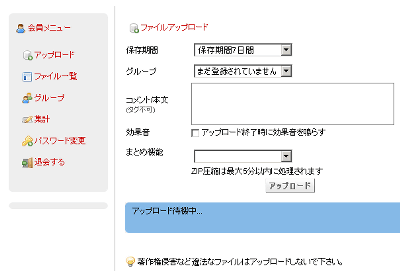 Uploaded file list




Teach uploaded addresses E-mail addresses can be broadcast together in groups




It is also possible to see the download count here




Password can also be changed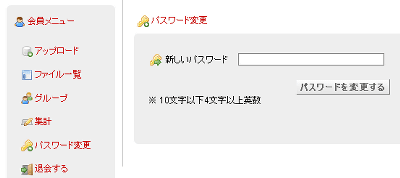 It is easy to unsubscribe




It's pretty easy to use, so it might be useful to use such as when handling large volumes of files to work with others.