"EmailOnDeck" which can discard with just two clicks and be able to create a mead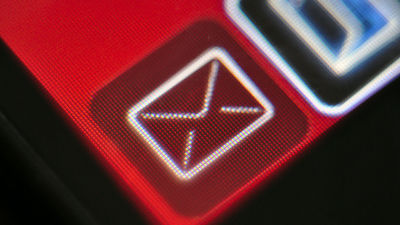 ByDivya Thakur

I would like to have a disposable email address when trying out a service that one user like Twitter uses multiple accounts for a long time and another new service overseas. There are many services that you can create free e-mail accounts, but it is surprisingly troublesome to enter a phone number or enter a password, so I thought "If I can make a discard more easily ... ...." There are many people who have ever been. In such a case it seems to be helpful to create a disposable e-mail address with just two clicks "EmailOnDeck"is.

Free Temp Email - EmailOnDeck.com
http://www.emailondeck.com/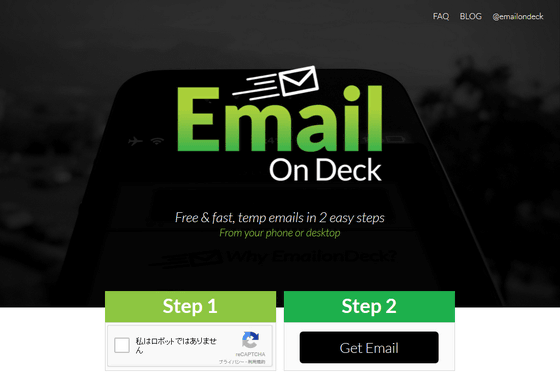 How to use is super simple, first click on "Step 1" on the top page "I am not a robot".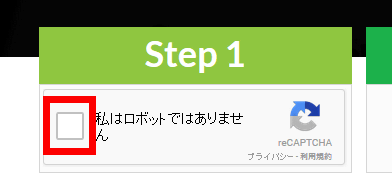 Then, you may go directly to the next step and the following confirmation screen may be displayed. If the following confirmation screen is displayed, select the image that applies to the question according to the text and click "Confirm".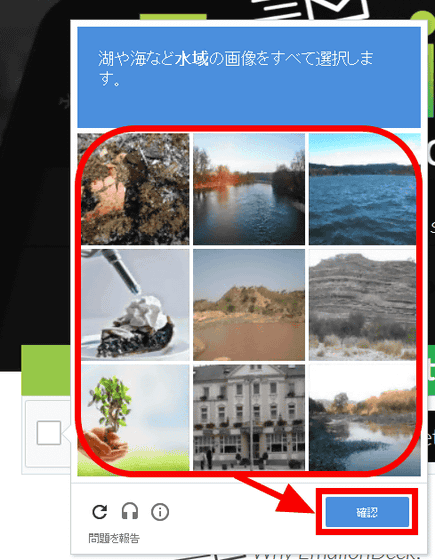 Just click "Get Email" in "Step 2".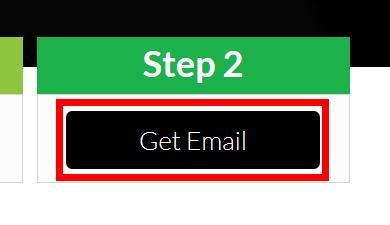 Then this screen will be displayed. The mail address that "○○○ (arbitrary character string) @ choqr6r4.com" that is displayed in "Your new email" at the top of the screen got.




So, in order to check whether mail arrives at the address we got immediately, I tried sending mail using other addresses.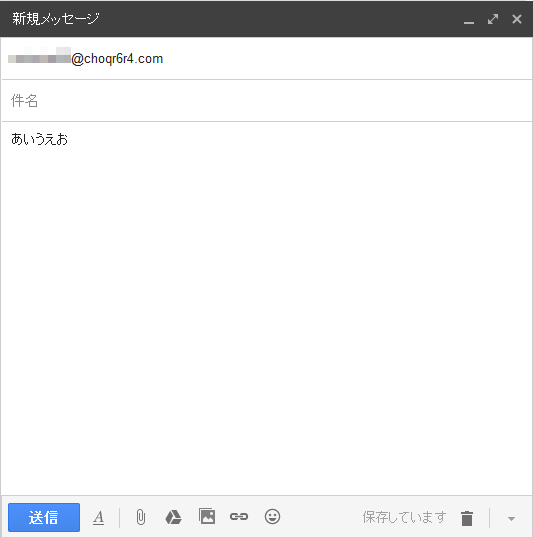 I succeeded in receiving e-mails in about 1 minute or less since sending. The time when I received the mail was displayed in the local time of San Francisco.




Clicking on the email ......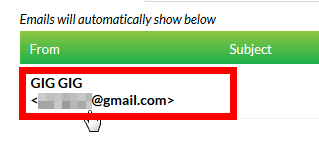 It is possible to check the text. However, Japanese was garbled.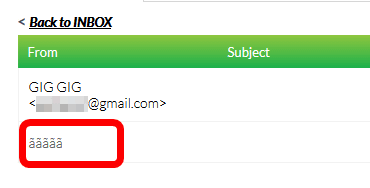 Even if it is garbled, if you step through the link etc, you can use it as a throwaway, so I will discard the Twitter account and create it using the e-mail address.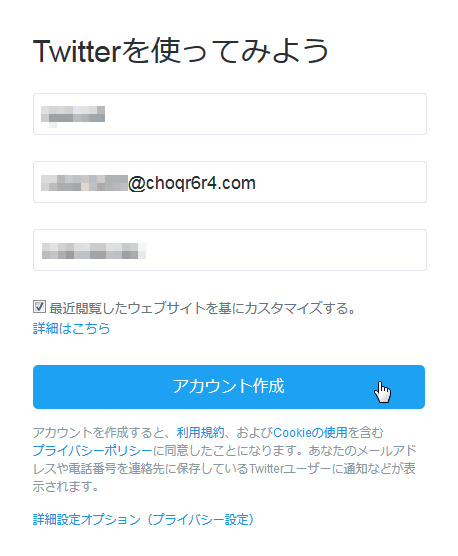 When you create your Twitter account, it will appear as if you confirm your email address like this ...



When I opened EmailOnDeck, I received mail from Twitter.




When I open the mail, the part written as "sure" becomes a link, and clicking here ...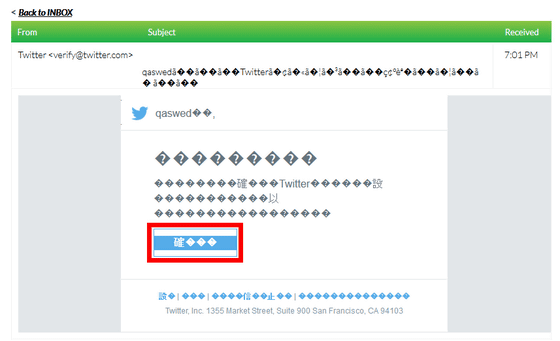 Account confirmation on Twitter has ended.




Once you create an e-mail address and open EmailOnDeck, the mailbox of the created e-mail address opens, but if you delete all EmailOnDeck's cookies from the browser, you can create your e-mail address from the beginning again I will. Since the data stored in EmailOnDeck's server is erased in about two or three days and no backup data and so on are left, this service is not suitable for long-term use of e-mail address.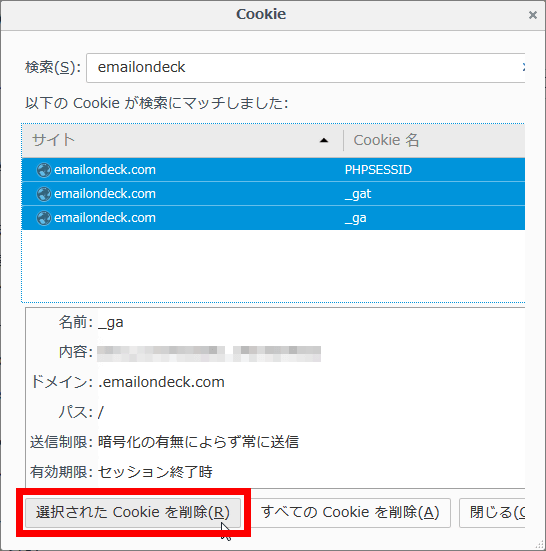 In addition, it seems that it is not possible to send spam from the mail address created by EmailOnDeck.