Interview with Mamoru Miyano, who has something in common with 'Initial D' Takumi Fujiwara and 'Son of a tofu shop'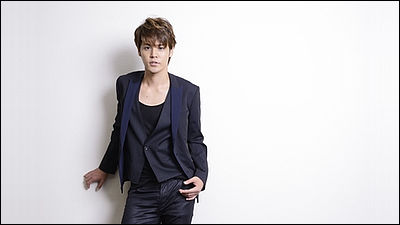 In the movie 'New Initial D Legend 1-Awakening-' released on Saturday, August 23, the main character, Takumi Fujiwara, will be played by Mamoru Miyano, a popular voice actor who plays the main character and important characters in numerous animations. Mamoru- san. We talked about how Mr. Miyano faced the character Takumi.

Initial D Portal | Initial D Series PKG / CD Official website
https://initiald-portal.com/

GIGAZINE (G):
'I decided to play the role of Takumi and read the original to create the role,' he said in a stage greeting. What was Mr. Miyano's first impression of the character 'Takumi Fujiwara'?

Mamoru Miyano (Miyano):
The impression I got from the work 'Initial D' may have been added, but the first impression was that it was mature or cool. However, as I read it, I began to feel that it wasn't the case, and when I received the production instruction 'I want you to cherish the high school studentness' when doing dubbing in the new movie version, I was convinced 'I see.' Did.

There is a difference between saying that 'high school students are grown up' and that I, an adult, play an adult. Takumi has life-sized worries and sickness that seems to be high school students. So, instead of approaching the role as an adult, I acted to cherish how high school students are spending their adolescence. As the title says 'Awakening', this movie is a story that Takumi didn't even notice, and something that was sleeping deep inside his heart appeared a little. Therefore, I thought it would be great if I could firmly grasp and express Takumi's 'daily life of high school students' that I felt after reading the original.

Mamoru Miyano who responded to the interview.



G:
Certainly, Takumi in the school scene was a life-sized high school boy.

Miya:
Of course, there are places where girls get excited, and it's nice and fun to get in the car and see everyone's running and compliment them. Find yourself in. There is a place where you can embrace the growing appearance of Takumi and become absorbed in the reading side and the viewing side.

G:
At first, there are many people who are dumb, but when you get in the car, the switch is turned on while being dumb. Takumi is like that, but is there anything that you think is similar to Mr. Miyano himself?

Miya:
When it comes to personality and personality, I and Takumi are different people, so it's difficult to say that they look like a bite, but Takumi's 'I can drive, but I don't have much knowledge about cars' was helpful. (Lol). I wasn't very knowledgeable about cars, so I was impressed by various things from the same perspective as Takumi, and at the same time that Takumi remembered cars, I was able to remember them too. rice field. When I noticed something like the heat of running Takumi, I also felt that something like the soul of a runner was sleeping, and the engine that Ki was talking to Takumi in the work. I've come to appreciate the fun of running, such as the sound and squealing sound (laughs). When I encountered this work, I felt that something like a longing for a car was 'awakened'.

Also ... My parents' house is the same tofu shop as Takumi.

G:
Ah! That's the biggest thing they have in common! (Lol)

Miya:
I've been saying this since I was assigned the role of Takumi, but it's unusual for the characters to have something in common (laughs). So, it's easy to see that it's not an excuse to say 'I'm really sleepy' when Takumi is pointed out by the tree that he's drowsy. The morning at the tofu shop is quite early. I wasn't helping my dad like Takumi (laughs).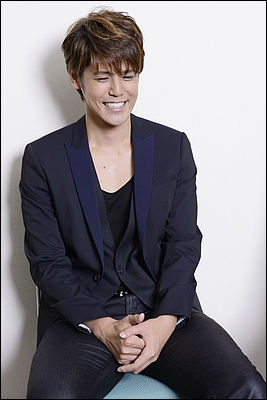 G:
In the case of Takumi, Bunta said, 'I delivered it for me.'

Miya:
It doesn't appear in the movie, but it's amazing that you've been helping since the age of 13 in the original story.

G:
Thanks to this accumulated experience, Takumi was able to fight with the 86 even when the Takahashi brothers boarded Mt. Haruna. As for Mr. Miyano himself, like Takumi, Mr. Miyano has been working as an actor / actor since he was in elementary school, and I think he has a lot of work to do. Is there anything you are careful about or keep in mind when you work?

Miya:
'Playing a role' has been around since I was a kid, but unlike the plays I do on stage, I became aware as a voice actor that anime is about creating 'characters' together. rice field. I read and create the fact that 'I'm a character who has lived this kind of life', but it is the animators who draw the character and add movement. It brings the character to life with expressions that I never imagined. Then, although I can't do it alone, we will work together to create it. Instead of entrusting yourself too much to someone, you should have your own policy, and challenge the role with the thoughts of 'I want to express this kind of expression' and 'I want to inject the expression that is unique to me'. I think it's a world where good things are born through mutual support and synergistic effects.

That is why I feel that the life of the role is not 'I play' but 'live'. Because the existence of a role exists as an individual, I strongly want to live the life of the role, who is in charge of that voice.

G:
Physical condition management is important in my work, and I think that throat management is an important point, especially when it comes to voice work. It's easy to get sick in the heat in summer, but are there any tips to keep you in shape?

Miya:
I care like people, but I don't do anything special (laughs) In the dry season, you can moisturize with a mask or have a throat lozenge that suits you.

G:
This is the last question. Legend 1 was completed in this way, and the new movie version trilogy began to move. Please tell us your enthusiasm for the next.

Miya:
The new initial D, the first work 'Legend 1-Awakening-', was created by hitting our earnestness and all our strength and putting everything we could into it. In order to receive your thoughts and impressions and use them as food for the next step, I strongly hope that you will first look at them and move forward together. When I saw the completed Legend 1, I was overwhelmed by the fact that 'this is a great thing has begun', and I still feel something hot inside myself, so it is a mistake that great things will happen after Legend 2. There is none. At that time, I would like to pour what I can do again.

G:
First of all, I would like you to see the dawn of this new legend. Thank you for today.

Mr. Miyano, who plays Takumi in the work, has something in common, 'the son of a tofu shop,' which seems to be unlikely to be a qualified person. Just as Takumi woke up to the car, he began to feel the joy of it, so please pay attention to his acting. 'New Initial D Legend 1-Awakening-' will be released this weekend on Saturday, August 23rd.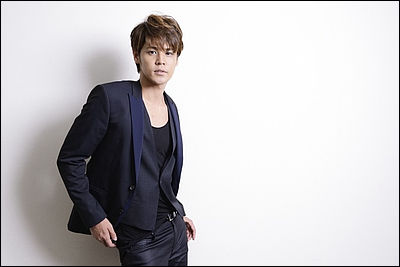 © Shuichi Shigeno / Kodansha / 2014 New Initial D the Movie Production Committee