"We will never update again on PC with Windows XP", Microsoft will notify again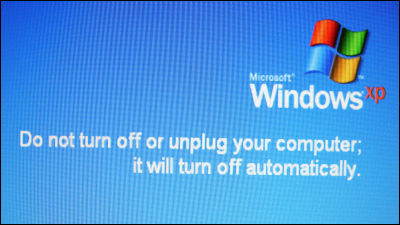 ByWendy House

In April 2014Critical vulnerability in all versions of Internet Explorer 6 through 11It became clear that the content was reported in TV and it became a big uproar. Microsoft urgently distributed and responded to security patches, but Windows XP, which had already been supported by the target OS, was included and it was a good news for XP users. However, in May 2014 released "Windows Update"Windows XP is not included, and Microsoft again announces that" PC with Windows XP can not be updated anymore "again.

Windows XP PCs No Longer Receiving Updates
http://blogs.windows.com/windows/b/windowsexperience/archive/2014/05/13/windows-xp-pcs-no-longer-receiving-updates.aspx



The monthly Windows Update distributes security updates and bug fixes and provides users with a highly secure user experience. However, the May update was not delivered to Windows XP, which has been discontinued in April 2014.

In this regard, Microsoft notified the user again on the official website "PC with Windows XP can not be updated anymore". In addition, regarding the distribution of urgent security patches to Windows XP on May 2, we are saying "It was an exceptional response". Microsoft's Adrianne Hall said about the reason for distributing the security patch to unsupported Windows XP, "Microsoft found a serious vulnerability in Internet Explorer because it was close to the support end date of Windows XP"Description.

On the official website, "Since Windows XP is too old OS, it is impossible for us to keep thorough safety against the current high-level attack," explains why Windows XP is deprecated, I urge the version upgrade to the OS.

If you continue to use Windows XP, which will never get updates again in the future, the risk will increase with time. Microsoft encourages XP users to upgrade to the latest Windows 8.1 as soon as possible.