Microsoft urgently discloses IE security patches including Windows XP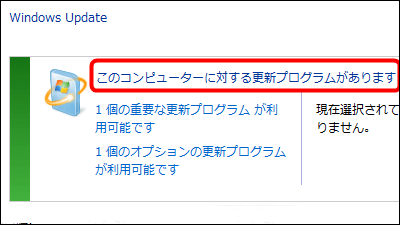 On May 2, 2014, MicrosoftA serious vulnerability was found in Internet Explorer (IE) version 6 to 11About urgent security patch distribution started. Windows XP, which support has been discontinued already, is also included in this response. Distribution of patches is supposed to be done via Windows Update, so we recommend that you update as soon as possible.

Microsoft Security Information MS 14 - 021 - Urgent
https://technet.microsoft.com/ja-jp/library/security/ms14-021

MS14-021 (Internet Explorer) to resolve vulnerabilities in security advisory (2963983) released under fixed exception - Japan security team - Site Home - TechNet Blogs
http://blogs.technet.com/b/jpsecurity/archive/2014/05/02/security-update-ms14-021-released-to-address-recent-internet-explorer-vulnerability-2963983.aspx

The vulnerability found this time was found in all versions of Internet Explorer 6 to 11, and by executing code remotely by accessing deleted memory and objects in memory not allocated properlyZero Day AttackOr that personal information may be sent to a third party. Regarding this vulnerability, an unusual response was taken, such as the announcement from the US government that a recommendation not to use IE until the problem is solved.

◆ Update method
Click "Windows Update" from "Control Panel" to start Windows Update and click "Check for Updates".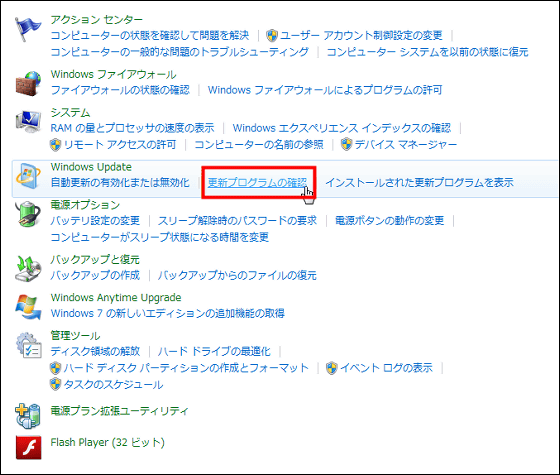 Click "Check for Updates".




By clicking "** important updates available", you can check the contents to be updated.




In the listSecurity Update for Internet Explorer 11 for Windows 7 for x64-based Systems (KB2964444)Confirm that the check box on the left side of the box is checked and click "OK". If you are using another version of OS · IE, the name may be different.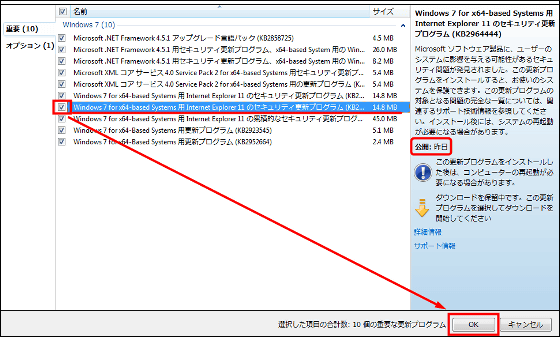 Click "Install update" to start update and apply security patch.




Just to be sure, after updating, restart Windows, launch Windows Update again, check the update program and "There are no critical updates availableThe update is completed when it is displayed.




Let 's update it as soon as possible in order not to suffer damage, and not to expand the damage. In addition, because updating may not be completed by just performing Windows Update once, please check "I do not have any critical updates availableIt is necessary to confirm that it is displayed.

Let's keep up with Windows Update and think that there are many people who have accumulated update programs, so let's keep it up to date on this occasion.