IWatch + Rolex's "iRolex" may combine the latest and traditional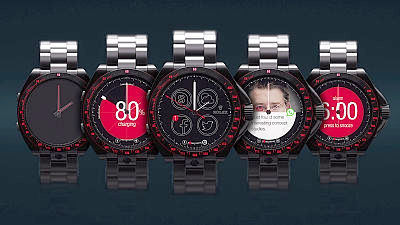 Be sure to appear within the yearIt's been Apple'sIWatch, Samsung's already being sold and tough storyGearIt may become years that 2014 will be called "first year of wearable device". Speaking of such a wristwatch-type wearable device, the screen display which followed the taste of the smartphone on the liquid crystal display is no longer a matter of course, but like the analog type wristwatch there is a design of dial + needle It should be okay.

So, with the latest gadget iWatch and a luxury watch synonymous with the existence of "ROLEX" to coalesce "IRolex"The picture image that became like this is the newest digital gadget related news site of Germany"CURVEDIt is open to the public.

CURVED / labs: So sieht die iWatch von Rolex aus ⊂ · ⊃ CURVED.de
https://curved.de/news/curvedlabs-so-sieht-die-iwatch-von-rolex-aus-61881

Apple iWatch design meets Rolex »Phone Reviews
http://www.phonesreview.co.uk/2014/05/13/apple-iwatch-design-meets-rolex/

At the site, movies are introduced along with image images.

Luxus - Smartwach à la Rolex - YouTube


Metal band, and buckle part is a watch used leather.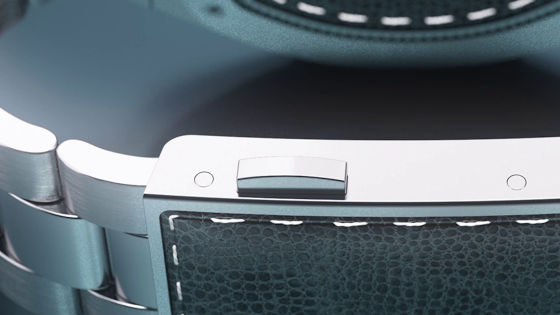 Dull shining bezel. If you look closely, on the dial you will find familiar marks and numeric icons you often see representing "new arrivals".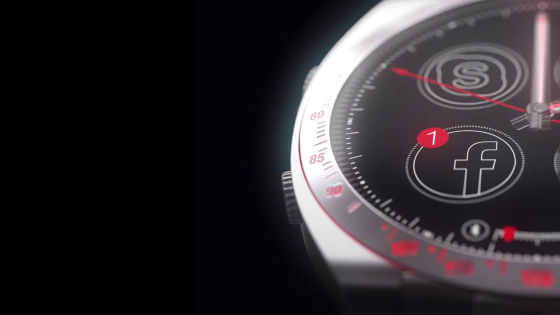 If I thought that only two needles emerged on a black dial plate ......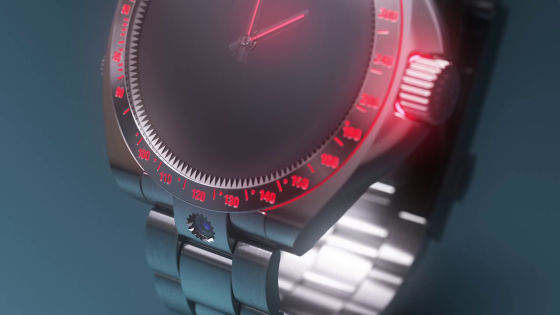 Four familiar icons and logos etc. appeared. Characters emerge with a red backlight in the bezel part.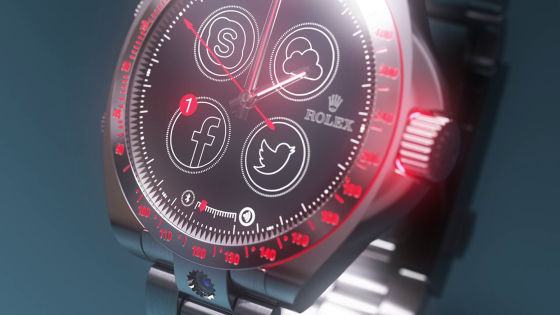 In addition, the other party 's face photo and message was displayed.



On the charging screen, the remaining battery level is displayed with numbers and graphs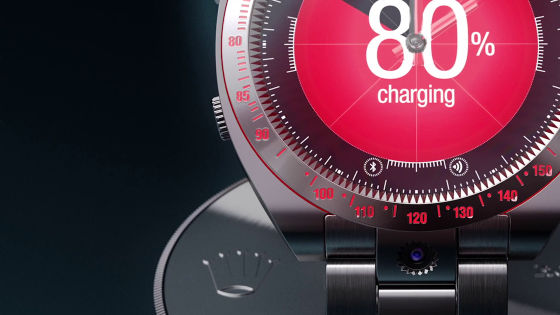 It is said that the battery can be charged with wireless power supply when set in a dedicated dock.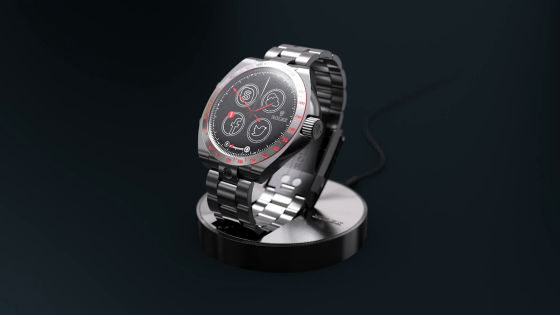 It is not that there is such a new product, it is an image to the last, but the tradition and the latest design are fused and finished in an interesting item quite easily.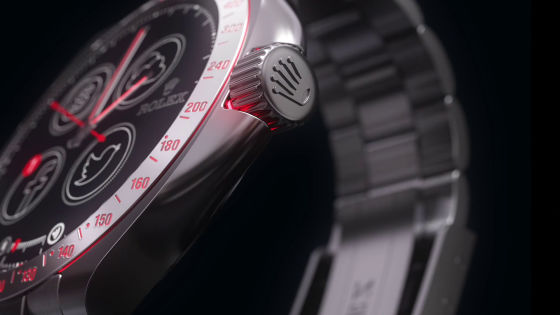 On the CURVED site, the concept of the design was summarized as follows.

· Classic chronograph style design fits tastefully on the owner's wrist
Fusion of digital technology and analog technology
· High visibility of buttons and dial with backlight
· Home screen incorporating flat design
- Built-in coil for wireless power supply in the belt part, charging just by placing it on a special stand.
Although it seems that it is unlikely to be commercialized as it is at this stage, the fusion design of the old and new wristwatch which seemed not to be likely to gather popularity as well.