Microsoft launches Windows XP SP3, Windows Update makes it available for download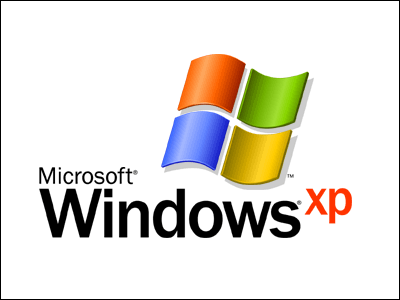 The other day at GIGAZINEThe release of Windows XP SP3 was postponed due to compatibility issuesI informed you that you can download at Windows Update at last.

Details are as follows.
Windows Update
http://windowsupdate.microsoft.com/

When you access Windows Update, such a screen appears and Windows XP SP3 can be downloaded. In addition, you may be asked to download the Windows Genuine Advantage confirmation tool (KB 892130) first.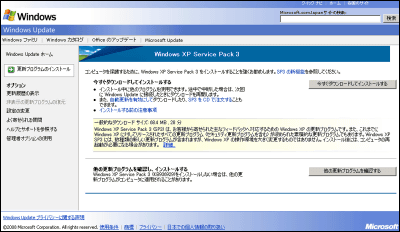 Download it nowSP 3 comfort that speed has improved by 10%Whether you experience experiences or just listen to a motion report or decide to introduce it is a worry.

By the way, according to the official IE blog, attention is necessary as IE 7 can not be uninstalled if SP 3 is introduced.

IEBlog: IE and Windows XP Service Pack 3