Chromium version `` Microsoft Edge '' is officially released, it looks like this when actually used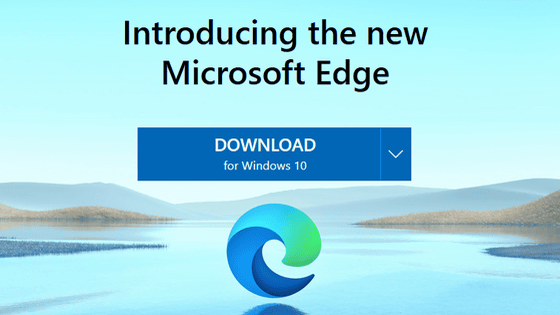 Microsoft's web browser `` Microsoft Edge '' renewed the browser engine and became `` Chromium version Edge '', which was officially released todayJanuary 16, 2020, so actually install how it changed Saw.

New year, new browser-The new Microsoft Edge is out of preview and now available for download | Windows Experience Blog

https://blogs.windows.com/windowsexperience/2020/01/15/new-year-new-browser-the-new-microsoft-edge-is-out-of-preview-and-now-available-for- download /
Edge for Chromium can be downloaded from the following. At the time of article publication, the Japanese version client was not published, but it was possible to Japaneseize after installation.
Download New Microsoft Edge Browser | Microsoft
https://www.microsoft.com/en-us/edge
Click 'DOWNLOAD' at the top of the official page to download the Chromium version Edge for Windows 10. You can also download the Chromium Edge for iOS and Android by clicking the icon next to the DOWNLOAD button.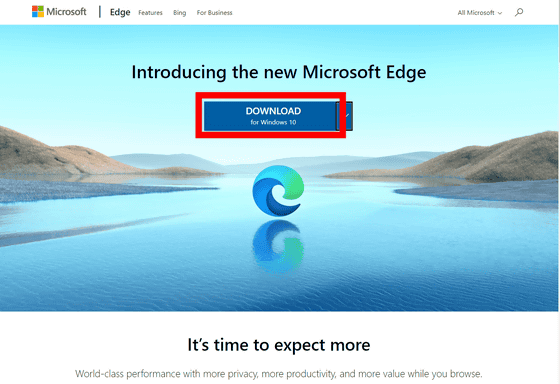 The license agreement conditions are displayed. Click 'Accept and download' to start downloading the file. There seems to be a Japanese client, but at 13:30 on January 16, 2020, a client in a different language such as Chinese or English could be downloaded due to a problem.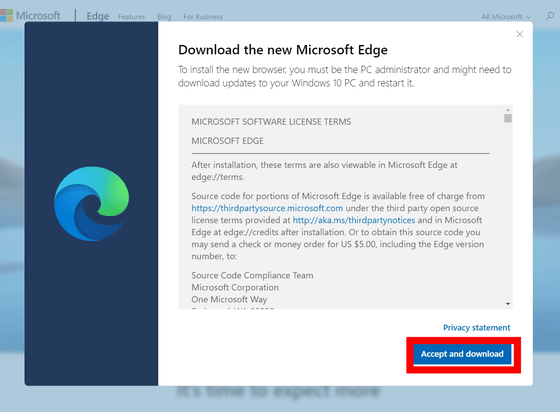 Below is an English version of the setup, as if you had downloaded a client in a different language. Start the downloaded 'MicrosoftEdgeSetup.exe' to start the installation. After installing the Chromium version of Edge, there is basically no way to start the conventional Edge.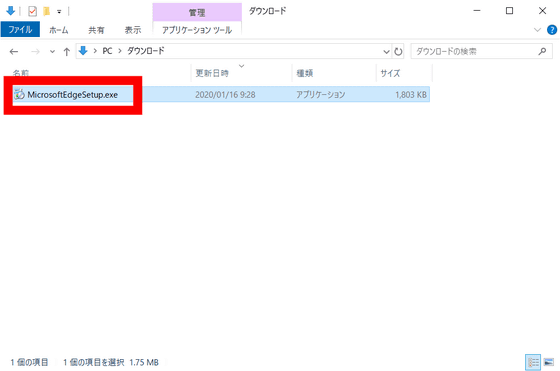 Then the download and installation will start automatically ...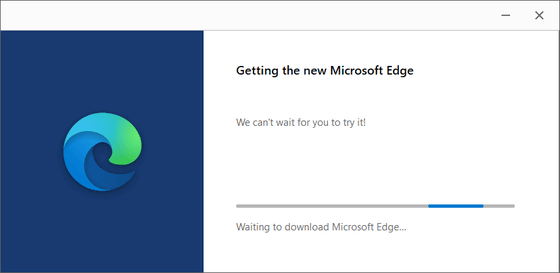 The Chromium version Edge starts.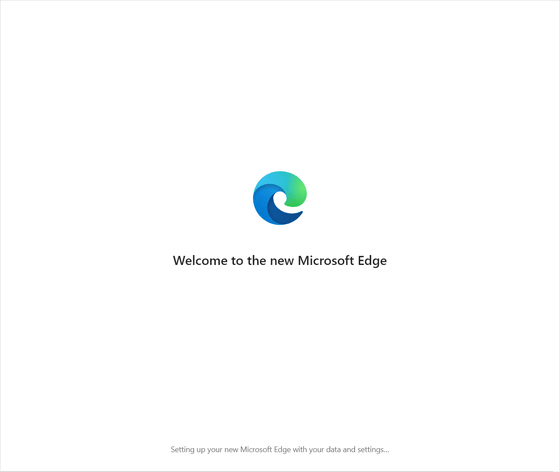 When you first start up, you will be prompted to make initial settings, so click 'Get started'.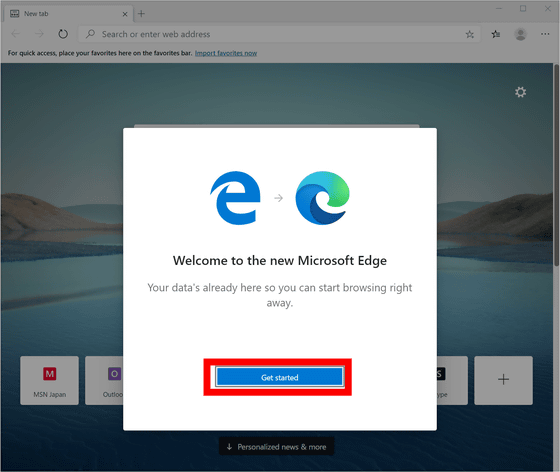 You can choose the appearance of the new tab from 'Inspirational (image)', 'Informational (news)', and 'Focused (simple)'. It is possible to change it later, so click 'Next' to continue.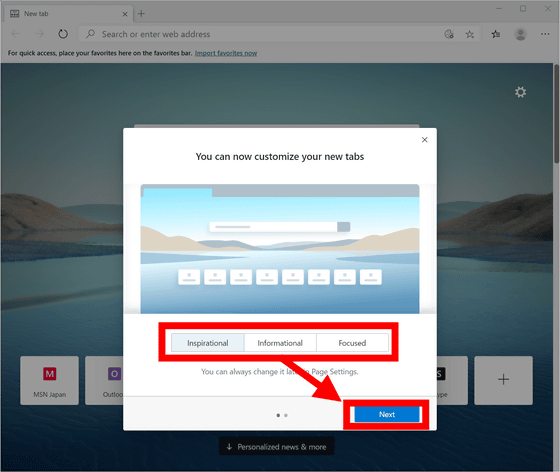 By clicking 'Sign in to sync data', you can share 'Favorites', 'Passwords', etc. between devices with the synchronization function via the cloud. This time, just click 'Confirm' and try using it without synchronization.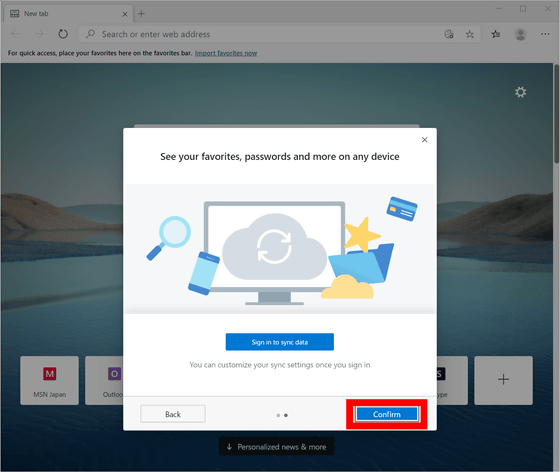 The English version client can be translated into Japanese. Click the "…" icon in the upper right and select "Settings".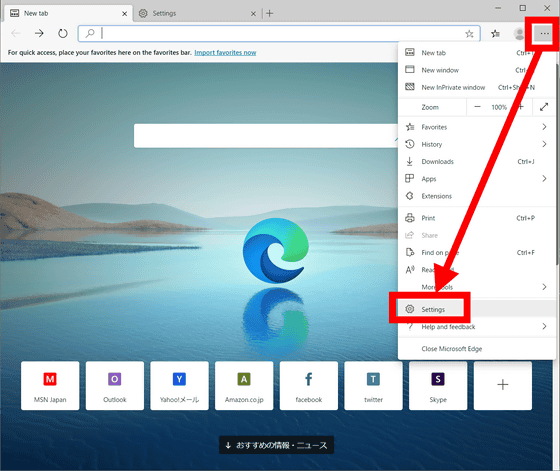 Click 'Add languages' from 'Languages'.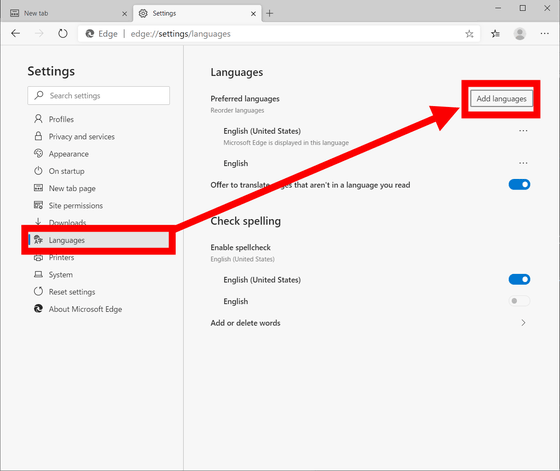 Check 'Japanese-Japanese' and click 'Add'.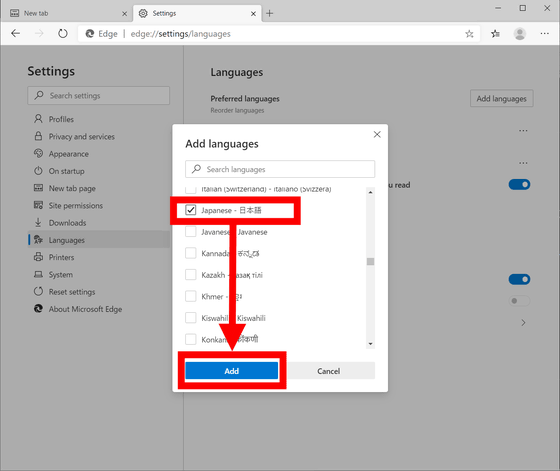 Then, 'Japanese' is added to the list of Languages. Click "…" in Japanese and select "Display Microsoft Edge in this language".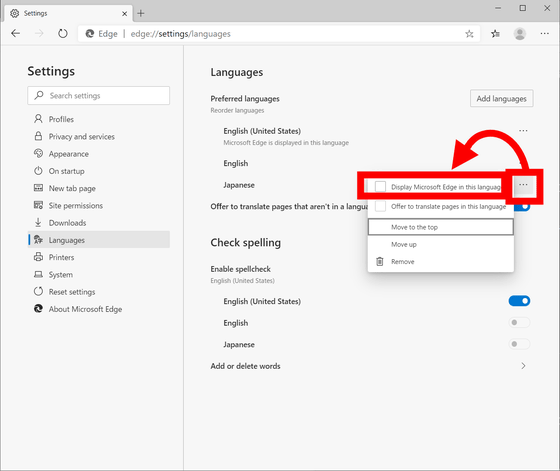 Click 'Restart' to restart Edge for Chromium.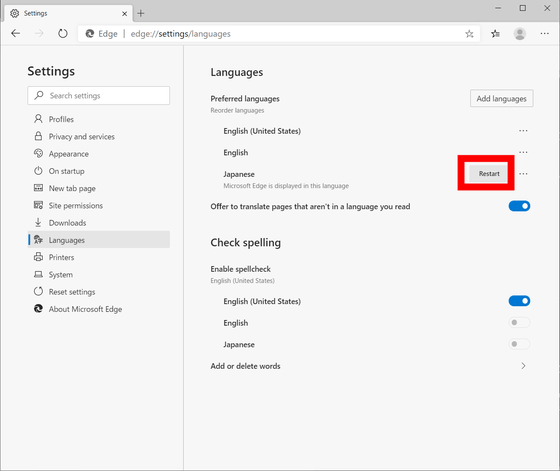 After rebooting, you can use Edge for Chromium in Japanese.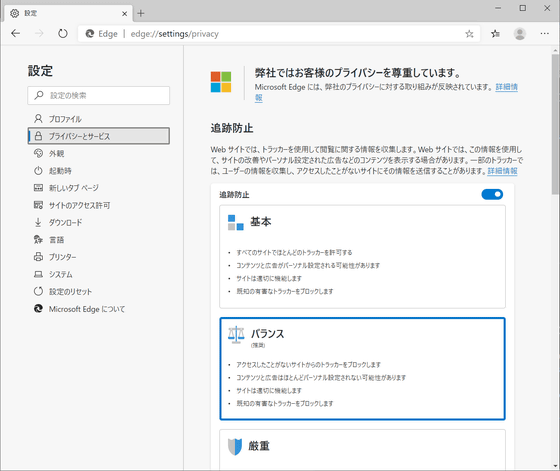 With Edge for Chromium, you can customize the new tab page to change the design and choose the type of news you need.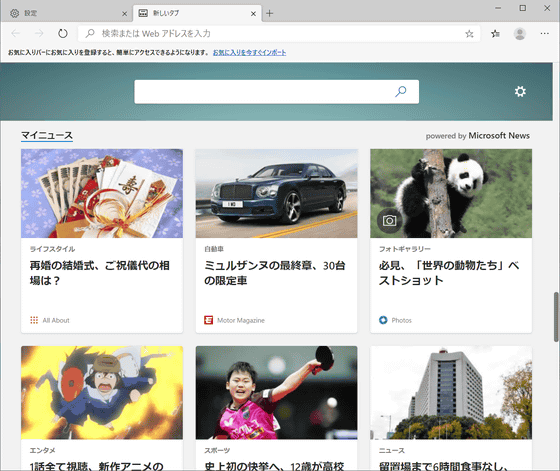 In addition, a 'business version' suitable for schools and companies is also available, and can be downloaded from the following.

Download Microsoft Edge for Business-Microsoft

https://www.microsoft.com/en-us/edge/business/download
Edge for Chromium is also available on iOS and Android and is
cross-platform
. Also, the tracking prevention function is turned on by default, and it is said that safety is improved. You can see how the security features have been enhanced below.
Microsoft Edge
https://microsoftedgewelcome.microsoft.com/ja-jp/privacy?source=blog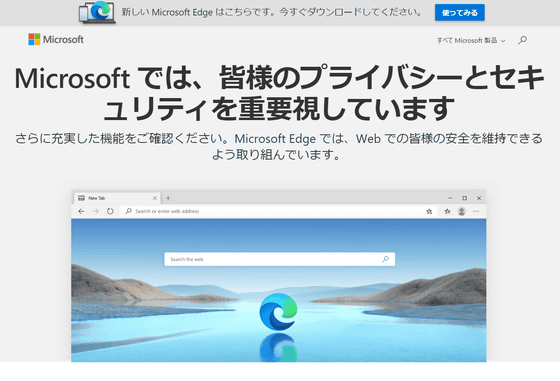 Microsoft plans to gradually replace the old Edge with the Chromium Edge through Windows Update.