`` You probably won't be able to edit your tweets later on Twitter, '' asserted Dorsey CEO of Twitter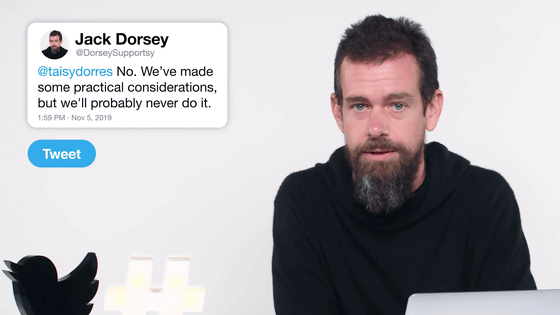 Twitter, a text messaging SNS, has specifications that make it impossible to modify the content once tweeted later. Twitter CEO Jack Dorsey clarified in a question-and-answer project held on YouTube that 'we have no plans to add a feature that allows us to edit posted tweets later.'

Jack Dorsey says we'll "probably" never get to edit tweets

https://www.inputmag.com/tech/jack-says-well-probably-never-get-to-edit-tweets
Whether to add a function to edit the content of the tweet later on Twitter has been debated since 2013, and it has been reported that it was a priority issue on the management side of Twitter.
Twitter is considering introducing a function to edit tweets later-gigazine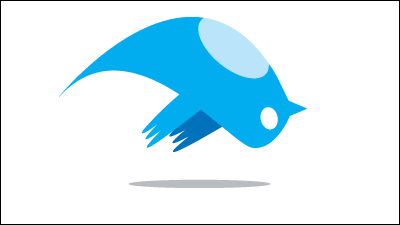 In addition, Dorsey, who appeared in a talk program distributed on YouTube in 2019, showed the idea of making it possible to correct it for about 5 to 30 seconds after posting the tweet content.
About Twitter's tweet editing function Jack Dorsey talks about the balance with real-time performance-gigazine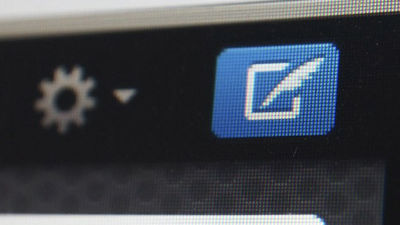 This time, Dorsey commented again on Twitter's editing function in a plan to answer various questions directly on YouTube. The question-and-answer movie of Dorsey CEO can be seen from the following.
Twitter Co-Founder Jack Dorsey Answers Twitter Questions From Twitter | Tech Support | WIRED-YouTube
Answering about the editing function starts at around 2:57. In response to the question 'Is an edit button added in 2020?'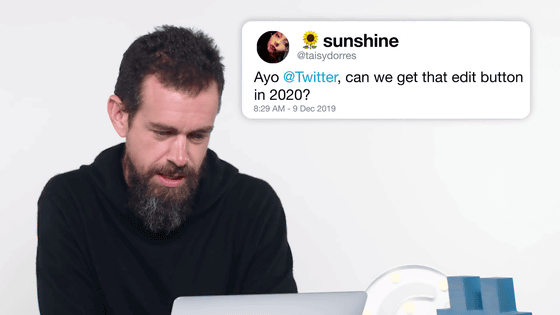 'The answer is no,' said Dorsey.



According to Dorsey, Twitter originally started as a text messaging service like SMS, so there was no plan to add an edit button on Twitter just like sending an email once would make it impossible to modify it. . 'In the early days, we wanted to maintain the feel and sensation of texting,' Dorsey said.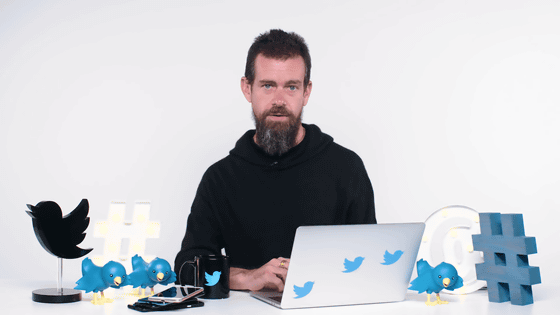 But now, smartphone apps and browser versions have evolved, and the situation has changed dramatically. Dorsey says some issues will be solved by being editable. For example, if there is a mistake in the content of the tweet, it would be necessary to delete it and repost it. However, once a tweet is made, it may be retweeted by others, causing a problem that it is difficult to delete the tweet with the wrong content.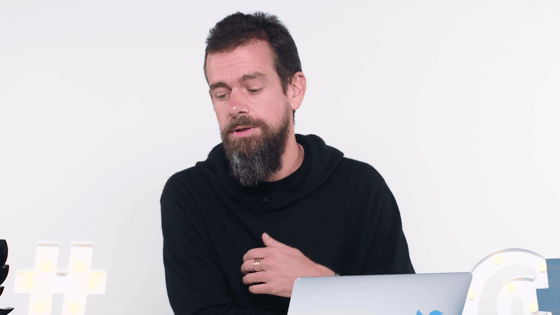 It is difficult to correct tweets flowing in real time, but Dorsey actually considered a function that can be corrected within 1 minute after tweeting. However, including that feature would result in tweets being posted one minute late, so they gave up. To conclude, 'We've been thinking a lot, but we won't have any plans to introduce editing features,' Dorsey stated.