I have eaten at McDonald's the `` adult cream pie Belgian chocolate '' and `` sweet fromage '' where the sweetness and bittersweetness of the hot chocolate cream are exquisite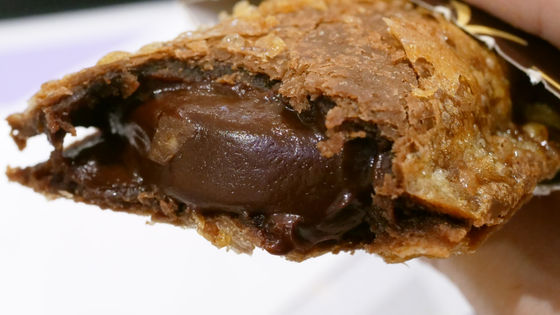 ' Adult's Creampie Belgian Chocolate ', a pie dough kneaded with cocoa powder and stuffed with chocolate cream made from Belgian chocolate , has been available at McDonald's since January 15, 2020. The new pie with McDonald's first name in the history of `` adult '' is warm and toro chocolate will relax both mind and body, so stuffed pie dough with parmesan cheese stuffed with cheese cream I've been enjoying sweets for adults with ' Adult's Creampie Sweet Fromage '.

Adult Creampie Belgian Chocolate Sweet Fromage | McDonald's Japan

http://www.mcdonalds.co.jp/campaign/cream_pie/
-Two new types of 'pies' for McDonald's, the first 'adult' pie to appear-A tightly packed cream that fills the hearts of adults An adult cream pie Belgian Chocolat / Sweet Fromage For a limited time from Wednesday, January 15
http://www.mcdonalds.co.jp/company/news/2020/0107a/
― 【 # Adult cream pie 】 ―

Book

Day

Departure

Selling

#Belgian chocolate filled with cream using Belgian chocolate .
#Sweet fromage that balances the sweetness and saltiness of cheese cream.
Which one do you want? pic.twitter.com/Qr7wd2YBtX

— McDonald's (@McDonaldsJapan) January 15, 2020


The new sweets were on the menu at the cashier counter, so I ordered immediately.



About 3 minutes after ordering, I was able to get "Cream Pie for Adults Belgium" and "Sweet Fromage".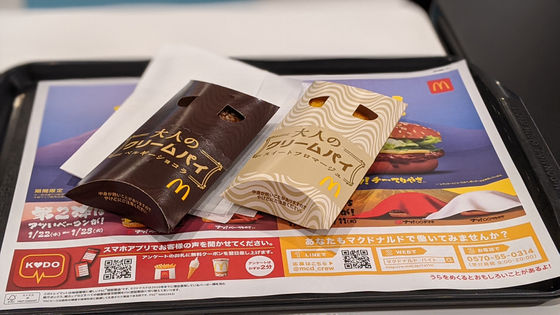 At first we eat from 'Belgian chocolate'. This is how it looks when compared to a transportation IC card.



With a quick bite, warm chocolate cream came out from inside and the rich chocolate scent spread in my mouth. The cream, which uses Belgian chocolate, is moist and less sweet. The pie crust into which cocoa powder was kneaded had a crispy, crispy texture and bittersweetness, and was excellently compatible with elegant sweet chocolate cream.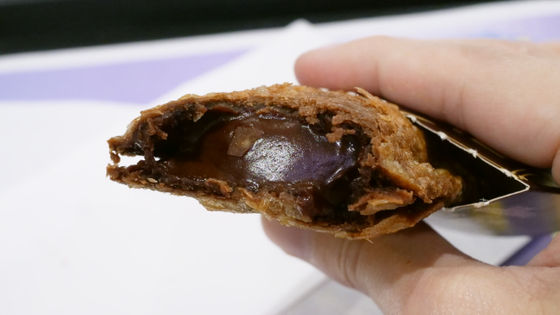 Next, I will try 'Sweet Fromage'.
Fromage
is a French word for cheese.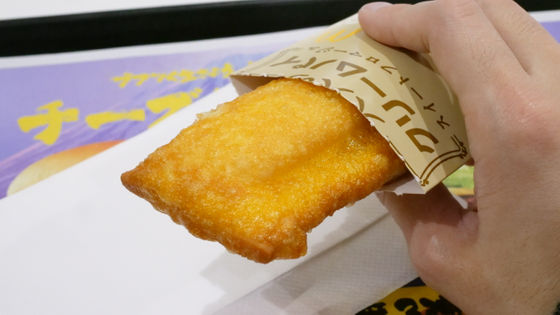 From the cheese cream inside, you can feel the refreshing acidity and slight sweetness of yogurt. The saltiness of Parmesan cheese kneaded into the dough enhances the subtle sweetness of the cream to the fullest, so I was able to fully enjoy the balance between the richness and acidity of the cheese and the sweet taste of sweets.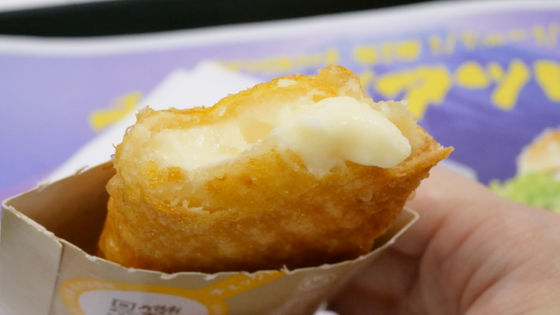 McDonald's 'Cream Pie Pie Belgian Chocolate' and 'Sweet Fromage' can be purchased for a limited time from January 15, 2020, and both are 150 yen including tax.