What is the future of creators and fans? Can you make something your favorite thing with cloud funding? I tried listening to professional guitarist Murahara Koichi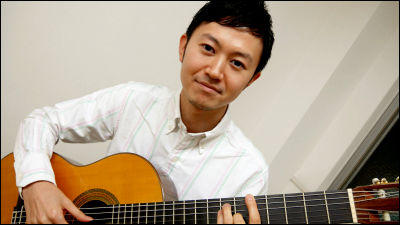 "Interview with professional guitarist Muraji Kiichi, a man who lives with a guitar with this one"About 4 years since interviewing that, since he is also a heavy reader of GIGAZINE, he was influenced by reading articles of Kickstarter and other cloud funding, finally gaining money by recruiting funds on the net, Dialogue "concept, and how to utilize the Internet, IT, etc to" to do whatever you want to do and eat " I tried interviewing around everything.

Koichi Muranji official website | Soichi Muraji Official Site
http://officemuraji.com/soichimuraji/

Mr. Kuruichi Muranji who visited GIGAZINE editorial department for the first time in about 4 years on the last day of January 2014.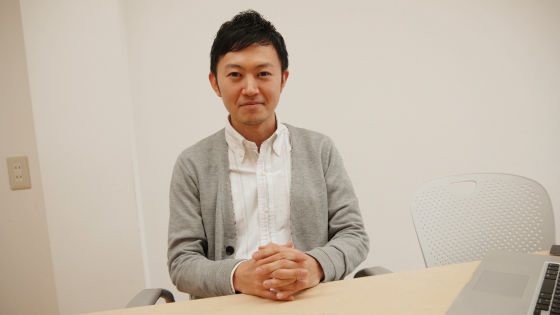 Muraji's performance can be watched with the following movie. First of all, from "CD currently being planned for cloud funding," over the rainbow "composed by Harold Arlen. It is a song used in the movie "Wizard of Oz".

"Over the Rainbow" by pro guitarist Murahara Koichi - YouTube


The theme song "Felicida di" of the movie "Black Orfe" is from the following.

"Felicidadi" by pro guitarist Murahara Koichi - YouTube


GIGAZINE (hereinafter, G):
Well, then, I'm looking forward to working with you. First of all, we will talk in order, but first of all I'd like to ask is "We are seeking investment in Cloud Funding"SPARKS (SPARKS)It is about the project called " This is a solo album.

Classical guitarist Muraji Kiichi, album 'SPARKS' production project | GREEN FUNDING Lab
https://greenfunding.jp/lab/projects/667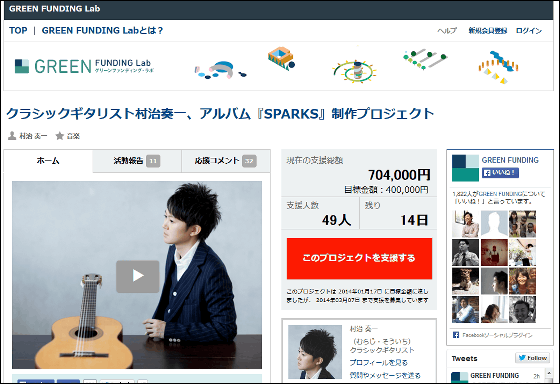 Kuruichi Muranji (hereinafter, Murahara):
This is, it is a solo album.

G:
There is no percussion ....

Muraharu:
It is a solo. I will play solitude (lol)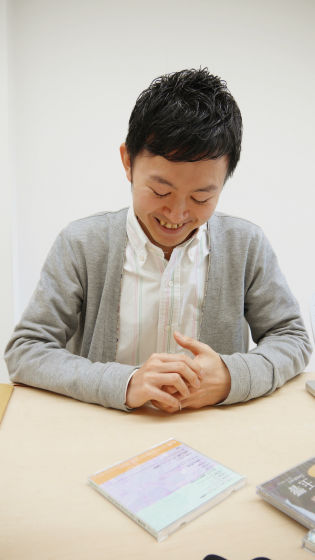 G:
I see that it is "March of next year (2015)" because I wrote an album comes out in March in Twitter (laugh), but I thought that on a web page that is doing cloud funding "deadline I wrote a few more days "and if I look closely it was not 2015 but a release in 2014, so I thought" I will be in time for March! ", But the recording will be held in February Shin.

Muraharu:
That's right. 3 days from February 10 of next month. Originally I made it after deciding various things, but so many things suddenly decided this time.

G:
Is that so. At first I thought that the part of "14" in 2014 was "15", and "I thought it would take a lot of time ... it was a year or more ahead!", But I often thought It is said that it was 2014. It is the explosion speed.

Muraharu:
It's a month (laugh)

G:
The name "SPARKS" of this time itself is taken from the title of the first song.

Muraharu:
Yes, that's right. I composed this songFujikura Univ.Is about 30 years old in my generation and I am one of young composers representing Japan. This song called "SPARKS"The classical guitar song I wrote firstI do not know why but I heard that I heard but the length of the song is only about one minute.

G:
There was only one minute and a half.

Muraharu:
Yes Yes. I think that it is understandable who actually heard this, but with a special style of playing a classical guitarHarmonics playing styleThere is something called. Well, let me play this a little ... ....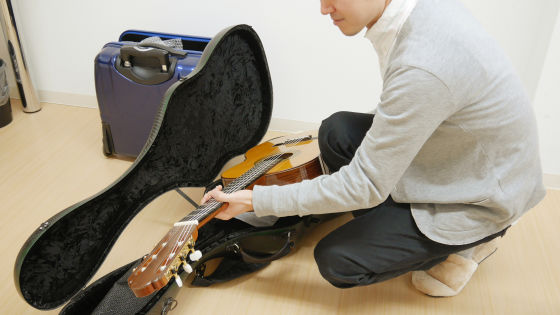 The real sound normally sounds like this, but if you hold down the middle part of the string lightly, it will sound like this. I call this a harmonics rendition style, but it is a very rare song written almost exclusively by this rendition style.

It will be a bit of a special story, but when it sounds, the basic sound "fundamental" will beep, and there will be "HarmonicIt comes and gets steadily. The harmonics change the tone and the color of the sound, but harmonic rendition does not ring the fundamental tone but only the overtones.

G:
Then what happens?

Muraharu:
I wonder ... how it will ... (laugh)

G:
It sounds only harmonics.

Muraharu:
First of all, the sound becomes very pure and then, for example, it takes a very long time until it decays from the sounding of the real sound, but what does it mean ...? Because there is no underlying sound, Pang! "After that, it becomes small in a moment in waveform after that.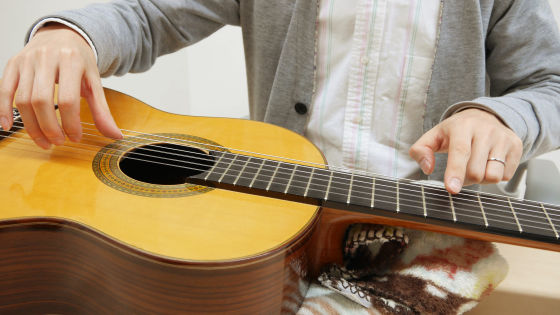 G:
Oh.

Muraharu:
If you say what you want to say, this song has many sounds written in a minute, but if you play it all in real sound, "the next sound will beep before the sound disappears" It sounds like it mixes. But since it is all harmonics rendition style, sound is not mixed for a moment, this way.

G:
It sounds like it shifts well.

Muraharu:
That's right. That's why various colors are condensed, but it is said that it does not mix well and it has such characteristics.

G:
Mr. Fujikura is making such a way of composition.

Muraharu:
Perhaps it is conscious of such places. "SPARKS" has the meaning of spark, but it is exactly like that.

About the commitment to CD design ◆

G:
Recording itself is in February 2014, in short, next monthLDK STUDIOSI am planning to do it, but in the case of Mr. Muraji, what kind of feeling do you normally do with recording?

Muraharu:
Basically, it's time to record until the take that becomes the base is recorded, and after all, it's like getting stuck, or is that kind of place coming out?

G:
Crazy, what does it mean?

Muraharu:
I say what to say, I'm doing the work of removing things like noise that is not a mistake, by editing it, such as losing a bit and losing the sound.

G:
How long will it take you?

Muraharu:
Play it over the course of three days from morning till night and have the engineer remove the mistakes and noise later and listen again. So it's about 5 days in total.

G:
It is becoming a feeling that Murashi san will do the work to listen after removing noise.

Muraharu:
That's right, I will do the final check there.

G:
On the other hand, if Mr. Muraji finally said "Go!" It is determined by that.

Muraharu:
I agree.

G:
I see. The album of this time was written as various things like wanting to fashion design, but I heard that people who do not get along with designs will not get out at all. What is the reason for thinking "I want to get stuck"?

Muraharu:
It also leads to the beginning of the cloud funding this time, but it is not the era when CDs can not be sold at all now after all.

G:
Yes.

Muraharu:
So what is going to be cut down, the design will be cut first, do not you?

Even when making this time, it was decided that it would be impossible to submit the design fee as it was last time. But since music is not a matter, after all, if you get rid of it you will end up with data in MP3 format.



G:
Many things are dropped off.

Muraharu:
Ultimately becoming YouTube, it will be dropped down to the sound quality (laugh)

G:
It will be dropped to about the sound quality of the AM radio as "You should hear".

Muraharu:
But I want you to appeal to say that I actually have such a value as I have money bought and bought it. For that purpose, after all we have to add added value, design will be tremendously important when that happens, so we also wanted to cure the design fee with cloud funding this time.

G:
Is it like the whole world view of the album itself?

Muraharu:
Is it a world view?

G:
It is not made in order of composition and completion, but it is made to "become one work when listening in this order", and behind the scenes that it is made into such a design including further packagesLiner notesI have seen the soundtrack written in the past in the past. In short it says that not only sound but also everything all together to be listened as a single work, written that it is wonderful whether it sticks to that.

Muraharu:
Is not it something changed in iTunes song order? But since the CD has already been decided, it is one of the things the artist wants to say in terms of its song order and program. As for this time's thing, even if it is a cloud funding, even if it is made for this CD this time, dialogue is becoming one keyword,Kawamura ShinjiI am asking a designer who is Mr., but he is also interactive, one by one really works. For example, "RAINBOW IN YOUR HANDIt is a book called ... ....

G:
A rainbow is a painful drawing.

Rainbow in your hand - YouTube


Muraharu:
Yes Yes. That kind of breeze. This is quite early, so recently it has changed again.

G:
It's a very hot topic abroad.

Muraharu:
That's right. Also, this is also quite typical, just interactive, "Daily soundAlthough it is a work called.

SOUR 'Hibi no neiro' - YouTube


Muraharu:
After all, the listener used the screen of Skype, everyone made one work, Mr. Kawamura is appearing on this. I got a glimpse of a glimpse (lol)

G:
Is that so!

Muraharu:
Actually (laugh)

G:
It is secretly out.

Muraharu:
You are out secretly. It is those who take great care of such a little fluctuation unique to handmade, deviation, or such.

From Kawamura's point of view, I love the place "I use the internet but I care about handmade feeling and analogity so much" and I like the interactive which is the concept of this time, so it will be great if you ask it It sympathized. This time he is the director at the time, but his friend who brought himRafael RozendaalIt is supposed to be using his work as the cover, this is the end of his exhibition.LenticularI often have children's toys and underlay well ....

Lenticular Paintings by Rafaël Rozendaal - YouTube


G:
When I shoot a movie like this, I do not really know what but what kind of thing, if you look at the real thing, it is a type of conviction that "Oh! Like this!" The reason why this happens is that the color number of PC does not catch up with the actual number of colors at all, but such a work becomes very disadvantageous when looking at the net.

In an easy-to-understand example, if you think carefully, the color of "gold" and "silver" of the real monkey will be difficult for PC.

Muraharu:
Oh, it certainly is.

G:
later,hologramAndholography.

Muraharu:
Absolutely impossible.

G:
You often have credit cards or something on it. The reason why gold, silver and holograms are difficult to reproduce on a PC is because the technology has not yet reached it.

With the image quality of 4K or 8K or so, it seems that it will finally approach it. In short, what I am doing now is not just to increase the resolution, right? What does it mean that increasing the number of colors means that the monitor looks like a real window?

Muraharu:
Somehow, in such an office, although it is a window, actually there is a 4K television and the meteorite seems to fall.

G:
People who had an interview when the meteorite became viewers got to fly away (laugh)

Muraharu:
To GIGAZINEIt was onThat's right.

G:
It is exactly that. It seems like I mistake it as a real landscape. When that happens, when you see the work of this time, you should be able to recognize "Oh, this is it!" However, technology is not yet catching up.

So if technology develops a little more, Muraji's thinking will be more easily transmitted. What is going to be done is the reverse of dropping it. Will it add more to what was falling? Extreme story, like the story just before, although people can pick up the noise when playing the guitar, though it is heard that the brain cuts it, I am trying not to recognize it, but actually It is heard by a person who is listening properly.

Muraharu:
That's amazing, is not it?

G:
So why are you impressed when you go to see live?

Muraharu:
It is interesting. Is there something often like a difference in invisible places? After all it is that kind of thing as well. As far as I can not detect yet, it is only unknown that "I can not detect it", but actually it is detecting in a different place.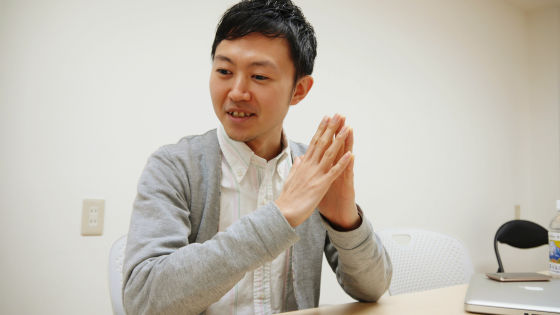 G:
Audible rangeBecause there are differences among individuals, I do not know if I do not investigate, some people can hear tremendous treble and there are people who can hear a lot of bass. ColorThere are cases that females are more visible by one color than men, Because I know that a tremendous number is visible when totaling. Perhaps it is said that when you listen to the sound it is why it is your favorite sound.

Muraharu:
I see.

G:
Even if others do not hear it, it seems that it sounds good for that person. Especially I think that there is such a thing.

Muraharu:
Perhaps the story may change a bit, but in some experiments, when we put all blindfold in a completely red room and all put in a blue room, after a while the human body temperature is red There is a thing that the room rises delicately. I also see the color through the skin. I cut off the place where the eardrum does not vibrate when CD and MP3 come out, but sound may be heard even through bone conduction or internal organs. It is a waste as it is in a state of cutting all that up.

◆ About music order

G:
The story changes, but what sort of criteria did the songs listed on the crowdfunding webpage be selected this time?

Muraharu:
Is not that ...?

G:
I feel like I'm quite difficult to answer questions though (laugh)

Muraharu:
No, no, it looks like late, then (laugh) This is the same as "Takayuki / TAMAYURAI link it with a CD called "

G:
I mean?

Muraharu:
"Collage de AranjuezI am also linking with the CD that I wrote this time ....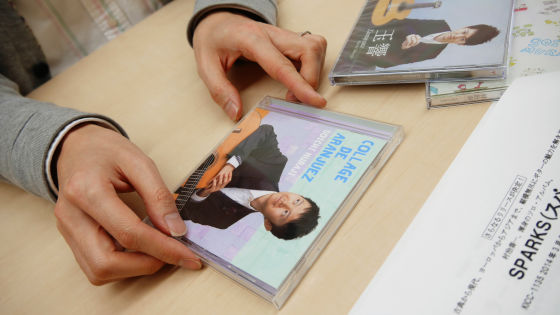 G:
It is a guy who came out on January 22nd.

Muraharu:
That's right. Therefore, rather, it may be better to have this talk first. "Collage de Aranjuezu" isAranjuez ConcertoI am recording it ... ....

G:
It is a famous song. When I first saw the title and thought "I have seen it", it was the song I listened to the first time in the guitar class as a junior high school student.

Muraharu:
You can get out.

G:
Until then, I never heard something like this, which made the guitar main.

Muraharu:
Yes, that's right. I guess this is really a gateway to those who really play classical guitar, it is really like everyone is aiming for this. However, rather than deciding the songs of the coupling with this song as the axis, there is something that I wanted to see Aranjuez in a different way. For the first time in 2007, it became the basis of the Aranjuez concertoAranjuez PalaceI went to.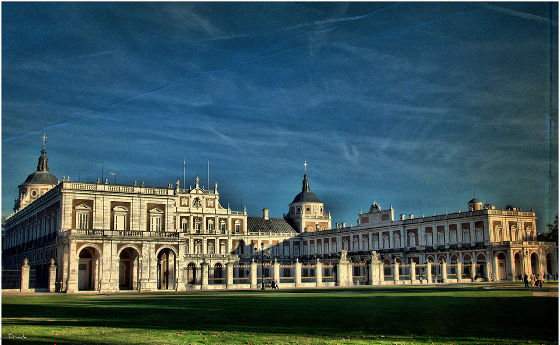 ByJavier Martin Espartosa

Muraharu:
There are certainly more than 20 different rooms in the palace, and every room has different personality at all. There are rooms that are very common, there are natural royal-like royalty-glittering rooms, or there are oriental rooms where a lot of arabesque patterns are used, and each one is totally different personality I felt that it is coexisting. The Aranjuez Palace was built from the 16th century to the 18th century, it is taking a long time to spend a period of time, when the various cultures of the world are gathering in Spain at that time, It seems that it was an era when popular fences were low.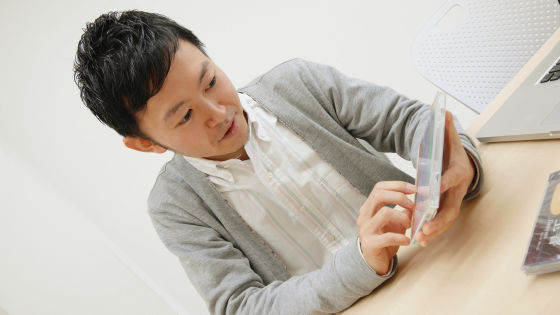 Muraharu:
Composer'sJoaquín RodrigoMr. himself also said that he wanted to draw that Spanish time various things gathered as chaos.

This is one of the programs of this time. Each movement also has very different personality, and various melodies are naturally played even among the songs, but if you think that there was a very mellow melody, there is a more familiar melody right next to it. I think that it is a song in which various color sounds are lined up on the tile.

G:
In short, it seems they are synchronizing with the building where there are various rooms.

Muraharu:
Just like Rodrigo says that he wanted to express the place where various cultures were mixed, it is one. It is not coexisting with mixing culture, but accepting each other and coexisting. Is not the technique called collage so? Make one large piece by arranging the completely different things instead of the mix.

In addition, the "Northern Sailing Ship" in collage de Aranjuez is a composer'sHayashibariThis is also a guitar concerto of Mr. san who is also written with conscious of the fact that Japan has accepted various cultures and races and has become the present form, for example, in the first movement Okinawa's A lullaby transmitted from old to the Ryukyus flows about the first eight bars. With the sound of the guitar. After that the talk gradually starts to expand, but in the second movement I will go to the north next time. There is a unique scale that is transmitted to the Ainu region, and ordinary scales are composed of seven notes because it is Doremifa solasi, but with Ainu people only three sounds of Radomi.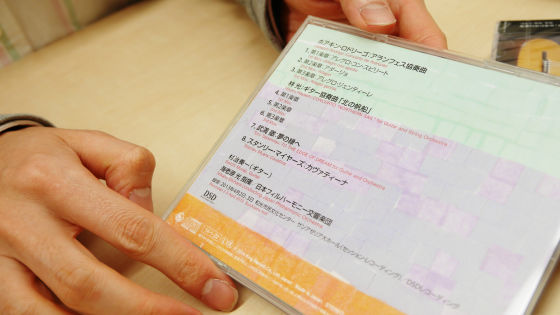 G:
It is very small.

Muraharu:
There is a song that uses only a very small number of only three sounds, and Mr. Hayashi is written with this as a motif in the second movement. When it comes to 3 movements, Professor Hayashi's original melody will come out this time. At the beginning, the beginning starts with three notes, in that sense it comes from the Ainu of the second movement, but the sound that follows is the melody of the Ryukyus of Okinawa, Damifasosido in the meantime. There is a unique scale in Okinawa, but it has become a movement that is being mixed. In that way, it is a song that coexists, which includes various melodies in Japan, from north to south.

I recorded after "northern sailboat"Toru Takemitsu'S guitar concerto "To the Edge of Dreams" is selected with awareness of coexistence. Toru Takemitsa spoke on the radio on the radio remains on the Internet, "This era is really easy to spread across the border across the borders, but the songs are diversified widely I was saying to the wind that it is good. Ordinarily, there are many places to play together, such as orchestra and guitar intertwining in the concerto, but this song is interesting, although it is a concerto, the guitar part and the orchestra part are separated. So the orchestra plays first, the guitar is solo. Sometimes it overlaps for a moment, but mostly I come back and forth, it is like "guitar" → "orchestra" → "guitar" → "orchestra". What I am doing is that I divided the guitar and the orchestra, that is, it is not a mix but a dare to show the difference.

G:
I see.

Muraharu:
Each melody that the orchestra plays and the melody that the guitar plays is very beautiful, but each phrase is very beautiful, but it is written in a manner that seems to be divided. That's why phrases are also subdivided and even structurally seperated, it is said to be a beautiful piece just like a collage.

So, in this sense, there is a composer's song that shows various aspects of coexistence of culture in this time, is not it?

G:
Perhaps it's natural to say that it's your song, but it's amazing, is not it? Muranji seems to be a music critic (haha)

Muraharu:
It is ridiculous (laugh) Although it is a little professional, the last part of "To the edge of a dream" is also very interesting, as I said, the performance which alternately came out with the orchestra / guitar / orchestra / guitar . But becoming that together is not to be ensembled together and to be mixed, but at the end the chord continues indefinitely.

G:
How.

Muraharu:
In other words, chord is a row, is not it vertical? It contains guitar sounds and violin sounds in it, but the guitar plays only the sound of Si, if it is said with Doremifa solar, it is the sound of the seventh note. In other words, "Si = human death". My imagination is selfish, but this title is not "in the dream" but "to the edge of the dream" is not it?

G:
That's a weird name.

Muraharu:
It means that the edge is heading for awakening. I wonder what I should say, at that moment the moment there is a story. But when I looked it up, it was not connected at all. That way of thinking is as beautiful as the phrase said before, but I think that each one is very fragmented or very similar to that way, that is the last shit sound, many times over and over I also think that it is written with such a structure that it is going to the end of a dream .... a final or end in playing the sound of Si.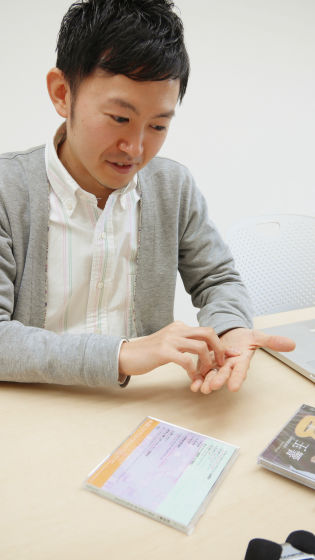 G:
It seems that you can write a book just by talking about it now.

Muraharu:
I will return the story a bit. This time, I showed the coexistence of various cultures, but other instruments may be so, but after all the classic guitar itself has changed shape in various era, culture and genre so far Or, I think that it is a musical instrument that has evolved while accepting culture. For example, there are flamenco guitars, there are electric guitars, and so on. That's why I said that songs that Mr. Hayashi accepted various cultures and races, thought that Japan is a song that thought about Japan, but classical guitar has also absorbed various things so far and it has accepted instruments Because there is something, we focus on such a place, whether it is the coexistence of various eras and cultures on the solo side.

G:
That which comes in that way comes to this "SPARKS", is not it?

Muraharu:
Also, as I mentioned earlier, "Takahiko" and "SPARKS" also had a connection, but what is connected, Tamaneko also film music, contemporary music · Bach ·PiazzollaTango and other genres are separated, but the magnificence and the SPARKS are corresponding programs of the form respectively. For example BachluteI write a few songs for, but the lute other than suite is the two that entered SPARKS, "Prelude BWV 999" and "Fuga BWV 1000" is not it.

JS Bach - "Lute Works" - 'Fuge in g minor' BWV 1000 - YouTube


J. S. Bach - "Lute works" - 'Prelude in c minor' BWV 999 - YouTube


This contrasts with one, and then 'Takkyu' isAkira NishimuraSan wrote in 2010, but this song is a work focusing on the beauty of the unique sound of the guitar called harmonics or tremolo itself. "SPARKS" also focuses on the unique sound called harmonics which the guitar has exactly, and I thought that way of approach is very similar in that meaning, I chose it as one title.

Kuruichi Muranji "Tamayaki / TAMAYURA" PV.01 - YouTube


In addition, I think that you can understand the song "Pavane for the lost princess", but it is a very famous song composed by Ravel, which was a teacher of Ravel as a comparison of thisGabriel Fauré, Ravel was affectedFrancois CoplandI had friends.Manuel de FarjaI'm picking up songs. Somehow it seems like the shape of Ravel's shadow is slightly felt when you look at the three.

G:
By association.

Muraharu:
Well, Piazzolla used the "Fall of Buenos Aires" and "Winter of Buenos Aires" in Tamaniko, so this spring and summer.

※ In Spring of Buenos Aires you can listen to 5 minutes 10 seconds from the beginning of the following movie and from 5 minutes 14 seconds to 14 minutes 36 seconds in Buenos Aires summer.

Astor Piazzolla - Las cuatro estaciones porteñas (Compilado) - YouTube


G:
This is very easy to understand.

Muraharu:
"Ferisidaji" that is in the ball sound is Bossa Nova, the same bossanova connection is "Tristeza". The meaning is that "Felicida di" is happy, but this lyric is quite heavy, "happiness has an end but sadness has no end." Conversely, this "Tristeza" is a song that sings the joy of happiness, or the opposite, as it is with the subtitle "Goodbye Sadness". Although these two are arrangements, the manner of approach of arrangement is similar, and rather than being filled with chords of various colors, I use a simple chord, but different chords It is very dramatic how to move when moving to. Also, I am putting it this time because it is close to the approach of approaching that it is very focused on rhythm. In that sense it is a work that you can feel dialogue between the two CDs.

※ Tristeza can be heard from the following movies.

Baden Powell - tristeza - YouTube


G:
Can you download MP3 songs on CDs? So when I look at Amazon's selling ranking, "Felicida di" I mentioned earlier in "Takahiko" is the number one in the album.

Muraharu:
Oh, you understand that kind of thing.

G:
Yes. So second place was "Buenos Aires Fall" and 3rd place was "Prelude", but as for the fact that the three songs I told you now are the top three, Is it a song like "Does it have a feel like it?"

Muraharu:
It may be there. I did not know that such information could be seen, so I have to study it.

G:
I can see it. The tightening song is coming with the burn in the first place is that it is a song that can be bought alone. I thought "Wonderful".

Muraharu:
That's right.

G:
Although the story changes, in the past blog about Nakano guitar experimental instrument No.4, "Since the painting process has not yet been completed, "ringing" at the completion of Unit 4 is strictly unknown yet, but at the time of the concert, in terms of "ease of communication with instruments" It was finished in quality that I have never seen before. It was an experimental instrument No. 4 that had such a possibility to give the guitar sound experience which I have never heard before, to the listener as well as to the playersAlthough it was said, what is the difference in sound that the player feels?

Muraharu:
There are a lot of things, but when you say one by one, for example, you can play a melody and a middle voice part, then a baseline, all with one instrument, since after all the guitar is a harmony instrument . Again, it is important that, for example, the base has a gorgeous sound, that there is a terrible sound, a deep sounding, and a volume is also important, but on the contrary what kind of place the charge of the melody line stands out It is very important, is not it? In other words, even if there is a very loud volume as a total when playing, it is hard to play if the base exceeds the treble above the balance.

G:
Yes.

Muraharu:
On the contrary, even if the volume is not at all or the tone is not so rich, there are things that it is very easy to play when it is a balanced guitar that tremendously flies.

It is strange to say ringing, horsepower, horsepower, but it is more important than how sounds sound and volume, how much the sound fly at the moment you play it. Conversely, the fact that the sound does not fly ... I often use the expression "sound is muffled", but if there is sound "muffled" even if there is volume, it will fly very much even if the volume is very small There is also a sound of feeling. I will listen like that.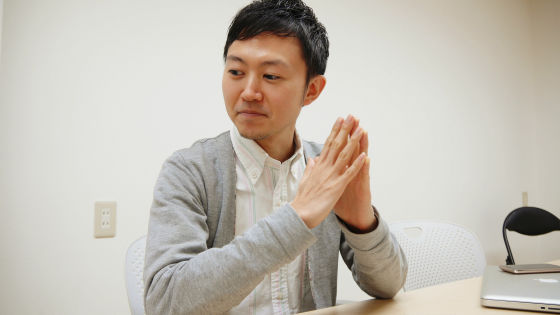 G:
There are considerable differences. after,"Ringed in Hermann Howell II (made in 1959) and Ignacio · Freta · e · e · hos (made in 1998)Although it was written, the reason that I chose these is related to what I said right now.

Muraharu:
It is those of Ignacio, Freta et E Ejos who brought you today, but this is the first story to return, but the overtone that sounds when you ring the sound is enormously rich. I wonder what I should say, there is not so much volume, but there is a very taste in one sound. For Hermann Hauser, overtone sounds a lot. It sounds, but there are few types.

G:
Although it sounds, it is low.

Muraharu:
What it means is that a lot of sounds are heard with less harmonic overtones, which sounds amazing.

Like Freta, each one of the harmonics does not ring so much, but the fact that many kinds of harmonics rings sounds like a deep, tasteful sound. So when you can use it separately, for example when you do not use any microphone and listen with a reverberant hole, use Freta as it is beautiful raw sound itself. On the contrary, when using through a microphone in a tremendously large hall there are harmonics that microphones can pick up and overtones that are easy to pick up, and if you use Freta, the harmonics of other harmonics will sound, so the sound will change.

G:
I see…….

Muraharu:
I think that the instrument called Hauser feels that the place that fits in it sounds quite often. Therefore, it is compatible with the microphone, is not it?

G:
I seemed to use different guitars differently, so what the heck do you use according to what standard? I thought that, it is such a story.

Muraharu:
The other thing I said earlier is that the musical instruments that have a very good bass and treble role are such as Piazzolla's song, for example, there is a melody properly and the middle voice and the base that supports it are tightly written It is easy to play a song or something. However, in the case of Bach, there are melodies, middle tone parts and basses in a nutshell, but the whole is the leading role.

G:
Really.

Muraharu:
If somewhere is not a supporting role and all melodies are important, when it comes, the Hauser sounds evenly in high, medium and bass. So it's compatible with something you have to play all evenly. I will also use them differently.

G:
Do you like this recording as well?
Muraharu:
I think that I do not want to change colors much as much as possible with one recording. Since I use a microphone this time, I think that I will go with Hermann Hauser.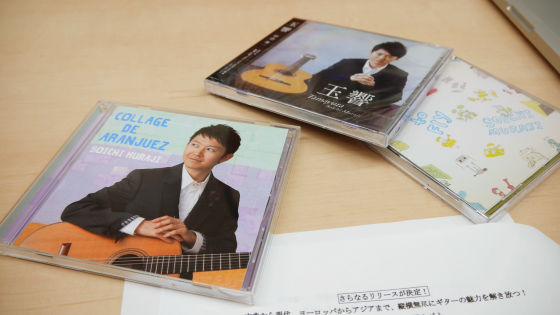 G:
When looking from the end, is it like touching "Why are you using such cameras?"

Muraharu:
That's right.

G:
As expected it will be nervous for people to be taken when they are holding up a big camera at this short distance (laugh)

Muraharu:
surely. That is exactly the case.

G:
I was satisfied I was listening. Also, it is natural, but it is a "pro" to follow when listening to a story (laugh)

Muraharu:
I'm changing my mood with saying no (laugh) .... Is that different?

◆ About past activities

G:
Next, since it has been over three years since the last interview to this time, I would like to ask you about what kind of activity you were doing.

Muraharu:
It's going to be a rather strange story, but my father is playing the guitar and I grew up at home like all my family playing the guitar. My father was doing a guitar classroom too, so if you come back from school, it seems that the students are playing until sleeping, it is the only guitar world. So, when I was in high school 2 in 1999 I went to study abroad and entered Boston's art school, where there was only me to do classical guitar.

G:
Really.

Muraharu:
That's right. At a level like that seven years ago when the guitar entered before.

G:
By the way it was said that also last time.

Muraharu:
I was saying that (laugh) So, when I go to a totally different world, there are people in various musical instruments and composers, even in the middle of music, people in design departments, plays, classical ballets, etc. In that, after all there was a thought that I wanted to see lots of worlds other than the guitar, in New YorkManhattan Music SchoolI entered university. But as I went to school from that yearVictorI started publishing CDs on the label. I used the winter vacation to search for the program of the next recording, I wrote a record with a spring break, came back in the summer vacation, I played promotions and concerts in Japan, so it seems like returning to school again in September What. I wonder what they are doing in New York. It was like I felt (laugh)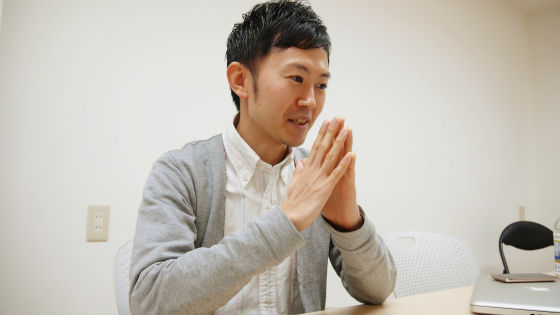 G:
It is crampy (laugh)

Muraharu:
So the repertoire has increased so much, it was important because I could make a track record of six CDs during that time and lead to subsequent development. I made it like that every year until I graduate from the Manhattan Conservatory.

G:
Do you have something like a thesis or a test for graduation?

Muraharu:
It is a practical skill. I am playing a concert, is not it like it corresponds to a paper? I will plan it. There is a judgment at the concert that the teacher came to listen and watched whether it was playing properly. If it's tattered, it looks like "I'm useless" (laugh)

Fortunately I was already playing a concert with Japanese CDs at that time, so when I submit the results I got it "Well, it would be nice."

G:
So, after graduation, what happened?

Muraharu:
So it will be around 4 years from 2008, there are about 60,000 Japanese people in New York ....

G:
Is that so?

Muraharu:
New York is often said to be about the same size as Setagaya-ku, but in it there are 60,000 people. Because Los Angeles also has 50 thousand to 60 thousand people, every year it is competing as the most Japanese place in America. So, there are many people who come to introduce Japanese culture from Japan, such as theater or tea. Did you talk at the previous time?

G:
That story is a beginning, because last time was until graduation.

Muraharu:
So, it is interesting that those who come to introduce such culture from Japan do performances afterwards with concerts. So there are so many opportunities to learn about Japanese culture and to go to see more than in Japan, such as being touched by such Japanese culture in that relationship, and after all, advertising design and internet design relation Although it meets Kawamura Shinji san and it does not directly connect to music, I asked you to see a world that has a relationship. Among them, there were couple who lived in Washington, DC and actively support young artists and scientists.



G:
Something is amazing, artists and scientists (lol)

Muraharu:
That's right.

G:
Both poles.

Muraharu:
But they have the idea that the two are the same. I spent the last two years in the 4 years with them. I was given the leadership of a project to refurbish one venue in a new apartment in New York to a venue where 50 people can enter for a salon concert. There, I actually thought about the color of the wall, I was going to look for a chair that was comfortable to sit and cost less.

G:
It is interesting.

Muraharu:
That's right, when I actually completed it I had you play many times there. On that extensionS & R FoundationTheir foundation isVillaSu MusicI started a company called music, so I tried to make one CD there.

After all it was useless to make it with a major player, but there was a limitation such as "It was better for fractions to have more than 50 minutes" or "I can not say only about myself about designs", but I made it here There are only three songs on the CD, and I had all the pictures and so on made by myself. I asked them to see where I was totally unaware, "how much does it cost?" Or "how long it will take". Through that kind of thing, I will release the second album "Tamayura" and in Washington's Spring 2012John F. Kennedy CenterAfter going to the concert at the place where I came back to Japan, now I am transferring my base to Japan, that's the way it is.

About the relationship between music and IT

G:
I see. Although the talk changes, Mr. Muraji has the impression that it is extremely concerned about IT, such as being updated blogs and being crowdfunding.

Muraharu:
Is that so? (Laugh)

G:
From that point of view IT now ... IT rather than information technology, IT in this case is rather Internet technology, is not it? Although there was considerable evolution compared with four years ago, how did you feel the digital change in relation to music? For example, "Such a change was music." Crowdfunding seems to be a symbol of that, but it was something of a digital type other than that, was there something that was quite a big influence?

Muraharu:
Simply put, Facebook and various SNS are just that, right?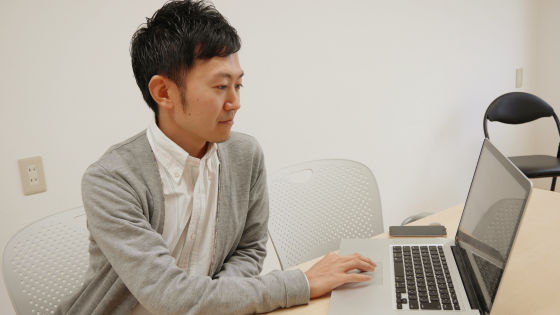 G:
Did you change it?

Muraharu:
It has changed, I do not mind how to engage with customers, but even among peers, now there are almost exchanges of Facebook, such as "Nice to meet you". If you do propagate the project on your Facebook before, I got a comment from a concertmaster representing an orchestra and connected there.

G:
I see.

Muraharu:
As expected after all. Thanks to the rapid evolution of the Internet, the fence between the customer who listens and the creator is getting worse and lost. However, just because it is lost, just because you can simply talk and talk, cloud funding will make it possible to make it a business properly and that third parties will manage and support interaction without entering between It is feeling that it has been very interesting that it came out.

◆ Why did you choose cloud funding as a means?

G:
I am touched from you earlier, but I will ask about cloud funding. GIGAZINE writes articles about Kickstarter on the Crowd Funding platform for a long time, but how did it feel like to do this "SPARKS" with cloud funding? It is a background though.

Muraharu:
That's right. Really looking back on it,Mr. Yamazaki, editor-in-chief of GIGAZINE's bookIt was in the corner of my head that "system of small settlement will be tremendously important now" that was written in.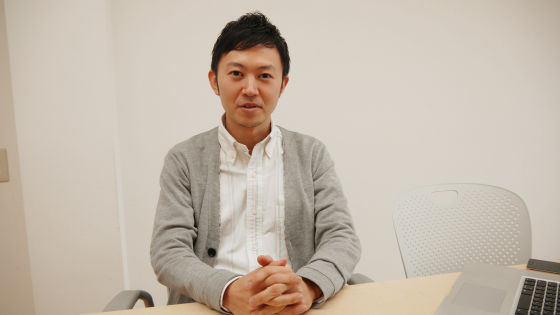 Muraharu:
The first work I started making by independent work is "Kodama sketchAt this time, I thought that making a CD with my own power including the design of the jacket anyway,Takayuki / TAMAYURA"When making a work called the customer set a price, such as changing the price according to the quality of the data such as flag data · MP3 data · CD board · record board etc. Judgment by customers in various forms · I thought that it would be interesting to have them choose. By doing so, I thought that it would be more interaction with customers or a dialogue would be born. But at that time there was no infrastructure, and I did not realize how I knew any know-how. With such circumstances, recently when listening to the fact that cloud funding is becoming very popular in Japan, if it is this it can not shorten such things in a variety of ways, if it is the distance of connection with the customer Wonder? It is the first thing I thought.

G:
GIGAZINE often picks up Kickstarter, but did you also refer to the music category of Kickstarter when doing this project?

Muraharu:
No, Kickstarter was classical and there were not many people doing something like this, so I did not see it.

G:
When I look at Kickstarter again, there are also categories such as art, movies, and music, but the categories around that do not come out much. However, the number itself probably occupies more than half of the whole, it is overwhelmingly large. I do not think much in Japan, but there are also categories of dance ... ....

Muraharu:
Is it dance! Is it?

Discover Projects »Dance - Kickstarter
https://www.kickstarter.com/discover/categories/dance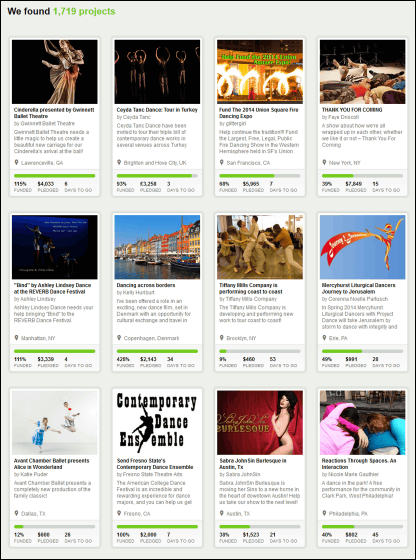 G:
Yes, that is quite large as a number.

Muraharu:
really.

G:
When searching for the word "guitar", the amount of money collected by the person playing the guitar like Mr. Muraji for making a work is almost 2000 dollars (about 200,000 yen), is not it? With that, Muraji's "reaching the target amount of 400,000 yen in 22 hours" is unusual level even if it sees worldwide.

That's why I dealt with the performance work by guitar, it is really the highest level even if I look at the world. Indeed, when searching for "guitar", I see a project that is quite large on Kickstarter, but most of the projects are "making" guitars, for example, recently speaking,Project to make oil cans Bohemian guitarGathered $ 54,000 (about 5.5 million yen).

Muraharu:
Oh, is it $ 54,000?

G:
Yes, the project to make a guitar quickly enters a unit of 1 million yen. In short, the field is wide. For example, there are not many guitars for small children, so everyone says "I want a guitar like this!" There are so many projects to make a guitar, including past projects, about 500 to 600 items. However, when it comes to the project "to play the guitar with solo" among them, there is almost nothing .... If we think so, we know that gathering 400,000 yen in this 22 hours is quite a level even if it is globally, "It's amazing!"

Muraharu:
Thank you very much. You do not know how long you will gather when you call for investment. So be surprised. There are many pops as a precedent, but there is not a classic first ... ....

G:
That's right, there is nothing to be helpful.

Muraharu:
So this time, I did not make it until the stretch goal.

G:
It is the goal listed after achieving the target amount.

Muraharu:
Because, as I woke up in the morning after a day, I already reached the target amount and it seems like "That's something's a mistake" (lol)

G:
That speed was completely unexpected, was not it?

Muraharu:
It's unexpected. Since it was told that "If you reach 1/3 in the first week of the funding period, the rate of success is high", so if you thought "It seems so, or that kind of thing", "That one? It seems like (laugh)

But there really is something that makes cloud funding closer to customers. Classical guitar itself, originally like that, in the 19th century there was a slightly smaller guitar one before the current guitar, at that time it was like a contemporary song including the scale and number of performers The party was not common.

G:
Is that so.

Muraharu:
There is not a concert hall, and it was probably 100 years or 120 years that it was developed and now became a performance style.

G:
It is rather recent.

Muraharu:
I agree. Until then, especially the instruments of this guitar were flowing as BGM in a social place like a salon venue, playing with a request, playing how to use ...... There are always impressions that the customers and the musicians were always there and that there was a more close relationship there, when they noticed it gradually got away. That's why we can make it together with customers from the production process with cloud funding ......

G:
It is like getting closer again.

Muraharu:
I agree.

G:
That is why it is the concept of "dialogue".

Muraharu:
Well, ride it.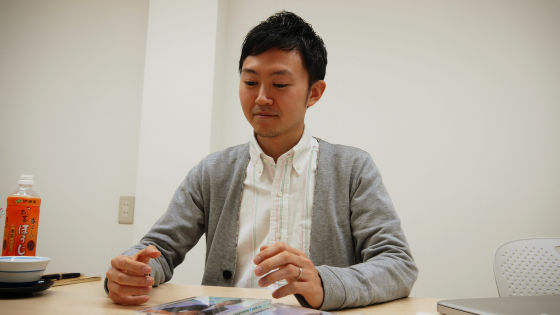 G:
I see. Also, looking at the contents of the project, it seems that the capital expenditure is lost from the expensive 30,000 yen and 20,000 yen things, but the order in which the funds were actually received was actually that flow?

Muraharu:
Well, if I thought that 7000 yen or about 5000 yen was popular, it was the highest 30,000 yen that I sold out the first time.

G:
From the highest place! That is amazing.

Muraharu:
I should have prepared more (laugh)

G:
When I saw it, I responded to the investment frame "I will invite you," I will invite you to the performance of Kazuichi Murashi solo performance to be held at Yamaha Hall in Ginza on April 4, 2014 " Next, we invite you to a rehearsal to be held before the performance on the same day, also see the background you can not show us normally and enjoy the sound of the hall with almost no customers " "Wow, this is amazing! I wonder if this will cost around 100,000 yen", it is written as 20,000 yen, as I was surprised to see it in doubt, it would be gone ... and so on.

Muraharu:
Would it have been better if it was a little higher then ... (lol)

G:
Is not it too profitable for 20,000 yen? Though I thought, it was worth it, and I was able to achieve my goal in no time.

Muraharu:
I agree. But after all the return to the investment was very hard. First of all, I am making an idea book.

G:
Is that an idea book?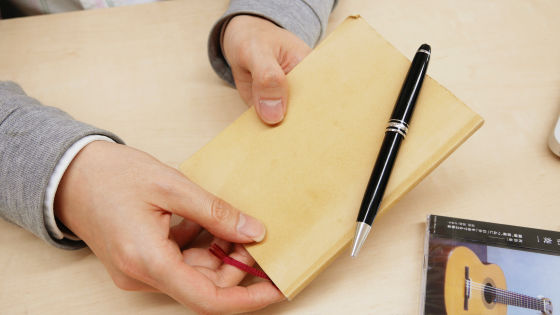 Muraharu:
With a touch like something.

G:
It is a secret neta book.

Muraharu:
It is a secret neta book. Even though I was conscious of dialogue all the time, the first thought I was thinking was a one way street, for example, passing a ticket, giving a bonus CD or sending a card. And once again, when thinking about "dialogue", I came out as "interactive CD". First of all, let the customer choose three moods, and also have the sound system of three halls with wonderful acoustics of the world freely combine using software.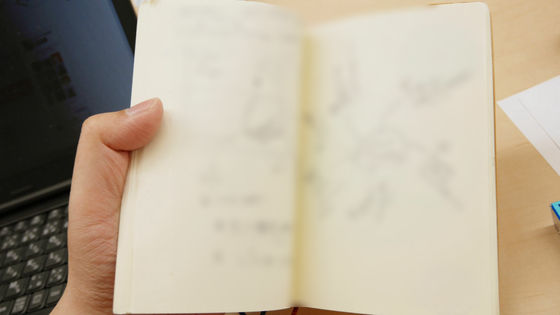 G:
I see. As I was watching a web page and thought that "What is a one-piece interactive CD ...?", I was convinced.

Muraharu:
It is hard to understand (laugh)

G:
In other words, after selecting or choosing a favorite mood, it is a feeling that a combination of mood and sound arrives at hand after choosing a favorite mood.

Muraharu:
I agree. What kind of song actually comes is enjoying until coming, it is a secret. Whatever you choose, it is a concept that you can enjoy it as if you are listening at three different venues. I wanted to talk in some form.

G:
I see. Speaking of which, Mr. Muraji came just to the arrow I was looking into thinking, "I will handle Kickstarter projects other than the categories normally handled this year." So, what I looked up was just looking at the music category.

Muraharu:
really.

G:
Because, as I mentioned earlier, the categories of art, movies, dance, music, more publications and photo collections account for more than half of cloud funding, depending on the time, it is about two thirds But, none of them seem to be very new and almost never news.

As Mr. Muragi told you, in the past 10 years, "It is said that if you use the Internet, you can shorten the distance with a little more and do something else." However, there was hardly a decision stroke. But,IndiegogoWas born, Kickstarter came out almost three years ago from now, and other things came out afterwards. Among them, why only Kickstarter issued a furious battle, of course, the technology system has been attracting attention as a main feature of course, but one more thing, "The benefit of the Internet has been received so much I spotlighted the category I did not have. " For obvious reasons, there are hardly any people living in watercolors or haiku, for example.

Muraharu:
There is not it.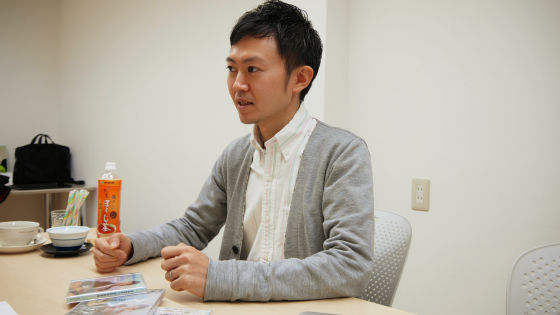 G:
But if you think carefully, there used to be a person who lived there in the past. There are still people still alive, but it seems to be quite different from those days at the time that the scale is small. But, it has spread to everyone instead of being smaller in scale. That is a funny story, as it spreads out, it became inevitable in history that the upper level, other than the top level, can not live. But it was the mechanism of that cloud funding that showed that perhaps the first time it was "different", "the way the people spread, the means that everyone can live has expanded" .

Until now I was doing whatever I wanted, even if I thought "I wish I could manage it a little more", it was a world like zero or 100, all or nothing. This was the first time we opened the wind hole in a situation where most people are zero, only a part of 0.000001% is 100, there is nothing in between. I think that music, in particular, has a high affinity with the Internet considerably. The extreme thing is, since there is a thing called "I want to listen", file sharing is done and the sound source / PV is uploaded to YouTube. When I checked the highest amount of people who actually invested in music using cloud funding, in June 2012Amanda PalmerIt is an unprecedented amount of money in history, for people with a target amount of 100,000 dollars (about 10 million yen) are collecting how much 1,192,793 dollars (about 122 million yen).

Amanda Palmer: The new RECORD, ART BOOK, and TOUR by Amanda Palmer - Kickstarter
https://www.kickstarter.com/projects/amandapalmer/amanda-palmer-the-new-record-art-book-and-tour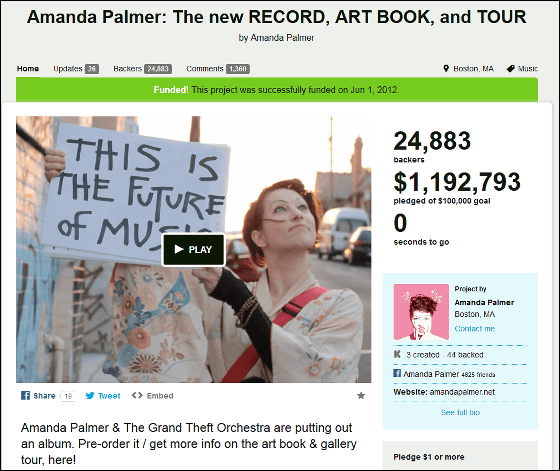 G:
We gathered 122 million yen level against the target amount of 10 million, and this person himself became famous.

Muraharu:
Yes.

G:
after,TEDIs not there any?

Muraharu:
Oh, it is Ted.

G:
Yes, Ted. Amanda Palmer will also be at TED in 2013To "ask""I was talking about collecting the highest amount ever in Kickstarter, and I was talking about not making money out of music, but" how can I make money available for music? " This is the idea. As a result of that idea, it seems that you got to collect money with cloud funding. Although it may be condemned by professional people, it seems that it is possible to create new relationships between artists and fans. This person himself was originally a street performer.

Amanda Palmer "to" ask "" Video on TED.com


I thought about music on the extension line that I wanted to do music originally though it was impossible, and even if it is a street performer, if there is a mechanism of cloud funding like Kickstarter, I wonder if I can go again As I tried, I gathered enough money, now I can make more music videos and I can become a musician properly, so I feel like "amazing".

Muraharu:
But it is right there. In the past, even a composer, for example, there was always a patron and there was a relationship with that patron. Perhaps there was no intention of strictly "wanting to make such music." It might have been to make it freely because it gives us this period of time and money, but that is why it is in the form of one dialogue. It was made up of that, before it was said, "I wonder what sort of things can probably be sold" or "I guess you can listen to it more like this" or that the position has been reversed, By the way, it may be that the artists are supposed to support it and return it with music there, but it may be just distorted just now, but it has not been known before.

That is because cloud funding came out, the fans just became patrons. I do not think that one rich person is a patron but it seems that everyone is dispersed into a patron and the artists are going back to the condition that they are supported by it. I thought it was one of the charm of cloud funding as well.

Also, I thought that everyone wanted to make money this time, or they might be looking for a place to make money.

G:
Did you have something like a trigger to think so?

Muraharu:
Trying this time, if you think that the capital investment space will be buried from the cheapest place naturally, since you got money from the highest place without being so, what do you say ...? If there is something that can be presented, there are still many people who want to make money there. So it was surprising that it was selling from the highest place this time.

G:
The neighborhood is incredible. And what I was writing about at the bottom of that page is what Muraji wrote about "I myself played at a lot of salon parties while studying in the USA and I felt it" It is like that. I am not familiar in Japan, but what is a salon party like?

Muraharu:
Well, for the time being, I invited people in various fields to my living room on weekends and so on, and it is a party to talk to them quite a bit, but I was often asked and played there. When I played, I felt that gatherings of experts who had been talking about biased tendencies would become a space that everyone else had the opportunity to do, or that there is still such a force.

G:
That was it. I came out with a salon party for a while, but I was wondering what I felt.

Muraharu:
Well, that's right (lol)

◆ "Doing something you like and eating"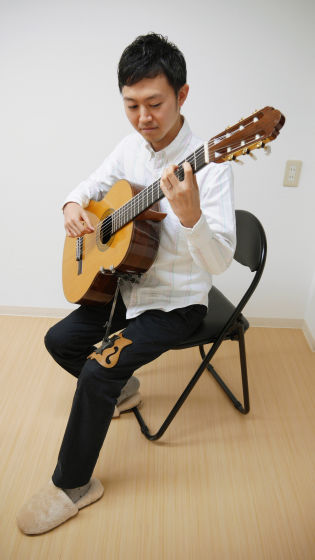 G:
I have been asking similar questions last time, but while I am interviewing people of various categories and genres at GIGAZINE, it is a question that almost everyone is doing, but doing a vulgar way of saying Then, "How to eat?" Is a story. When thinking carefully, there are two ways to get jobs now, one "belonging" to the company and the other "does not belong". Mr. Muraji's direction is "I do not belong", but it says strange things, but when I was in elementary school, "I want to be a salaried man when I grow up" or "I am big I will get a job as a regular employee of ○○ Co., Ltd. "There is no child saying.

Muraharu:
Yes.

G:
Everyone else says what Murahara is doing now as a "dream".

Muraharu:
Oh.

G:
Even if it is a florist or a cake shop, none of us never have a company or business salaried man as a dreamer. However, it seems natural for the second and third graders to start job hunting, but everyone goes to a briefing session of various major companies. That social problem "I can not get a job" is almost always referring to that, in other words, I can not find a job as a regular employee in a company.

Perhaps Mr. Muraji first began to appear as a college student, and there is a big problem that is more obvious to the college students today, in short it is "It is a place where job hunting is completely a dream destination"What is it?

Muraharu:
I agree.

G:
Just when I was in the bubble, I could choose anywhere. So if you choose a company with whatever direction you like, you should have been there all the time if the company matched, and learning a lot and leaving there if you do not match. However, university students who are seriously considering such a thing, strictly speaking, there is no college student who is able to find an ideal job hunting activity.

Muraharu:
I see.

G:
Although the newspaper of the world says "job hunting has started", that is completely different from what everyone else thinks a while ago, it has become more severe. It was too shocking so I made a note, but "working is to give up my dreams and compromise". That has become a job hunting activity.

As it turns out, after all it is often said that "You can not eat whatever you like," he said. Or, you usually earn money as a salaried worker, and you come to the idea that what you like can be a hobby.

Muraharu:
Yes.

G:
But, there should not be any one who thought about such a thing as a child. As my dream grows, my dreams break down shattered, but in my opinion it is the period when college students start job hunting activities in the most extreme way to break them. However, looking at the Internet, in particularTakafumi HorieIt was remarkable from the time of Mr., but there was a start-up boom.

Muraharu:
Entrepreneurial boom.

G:
in shortLivedoorOr like to make a company like that.

Muraharu:
that's right.

G:
Almost like that at that time, was there a day trading of shares?

Muraharu:
Yup.

G:
Until then, there was a feeling like doubtful such as doubtful, like a stock of mountaineers, but suddenly in that year all of a sudden, "to a little tacinami as you can trade on stocks" It fell. The reason for that is that, in short, I need money to do something I like, but I can not get the money. There is a stock at that one pole, there is another entrepreneur in the pole, but after all it is the cake shop and the baseball player that is the most important after all, that kind of Is not there something wrong?

Probably cloud funding is one of the ways to deal with what you want to do to some extent. But there are some people who can eat and people who can not eat, and we are afraid to be people who can not eat, everyone is a salaried worker. If that percentage is in Japan anyway it is tremendously high.

Muraharu:
I see.

G:
Even if you look at any country it is usually the opposite as a choice. Have the ability, start a business. Even if you go to some company, such as collecting people and doing something, it is a meaning to train yourself to society and train. Although not gifted, it is a person with the ability to find employment in that sense and work like that, people who do not like to find jobs in Japan, in short they do not have the ability to sort out time Is it going to work or getting employed? Furthermore, if it is impossible than that, it is a translation that falls within the unemployment rate △%.

On the other hand, looking at Japan, there is no such thing at all, in short, I do not think fundamentally anyone can eat. However, just as there is someone who wants to start up as a start-up, there is that everyone like "I want to work my favorite things as a job if everyone supports a little more" So ....

In other words, I would like to ask Mr. Murahara to eat in a way not to get employed, Mr. Muraji is going to eat with guitar, but as advice to those who think like that, Is there any word that I can do something as a senior?

Muraharu:
I do not understand at all about the university, but even if I do as a guitarist after all, in a sense I just have to decide to give up somewhere, just like getting a job. For example, in the 4 years after graduating from the U.S. academy in the U.S. I saw things, gnawed, friends and personal connections, but there were things I had to choose among them. However, although the way of saying may be different, I do not choose one as a "specialized stupid", but it must be properly "geek" ....

If you choose one thing, you will first notice that there is no time to surprise. I think that "I can do anything" if it is around the mid 20's. But first of all I noticed that it is not the case, but it seems easy to say that somewhere I will expand my horizons somewhere, but I feel like I can do that kind of thing.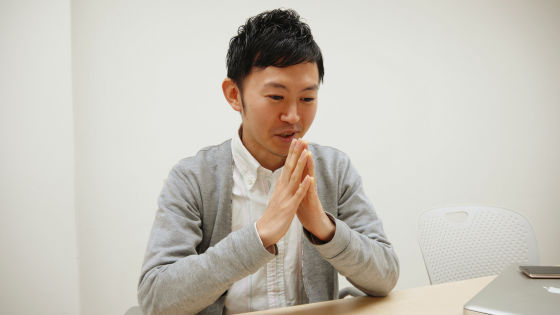 G:
The choice I mentioned earlier ... ... What kind of process did you follow in the case of Mr. Muraji? From the state like "I can do anything", was there something like a trigger to the idea of ​​"I have no time, do not you have the time to choose something?"

Muraharu:
I think that there was the idea "Everyone has to go back to life as a guitarist" among the four years, so I also tried tea lessons, such as broadening the relationships of people with different image relationships at all But in those days I was heading towards one direction unconsciously and the destination we arrived first was patrons.

Although I met the patron, there was also a thing to make a salon venue and know the back stage of the CD, but after all the action "going to the way of a guitarist" is working, and gradually "Kodama Sketch "became a CD, releasing" Tamayura ", and even after returning to Japan, it also leads to cloud funding, so it is going in the flow of nature I think that it is a feeling that it is a feeling. I do not think there was a turning point.

G:
Jobs used to say in the graduation ceremony of Stanford University "A point and a point are connected and it gradually becomes a lineIs not it like it?

Muraharu:
Exactly. Until I started the project of Crowd Funding, "I met a variety of networks, and seeing various worlds, I thought I wonder whether it would be directly connected to a classical guitar", but it is now fitting right here You see.

G:
Oh

Muraharu:
It is a designer who I met over there, or of course GIGAZINE something like that, of course, there were many things connected to one, including what I learned about cloud funding. There is a feeling that a point and a point are connected.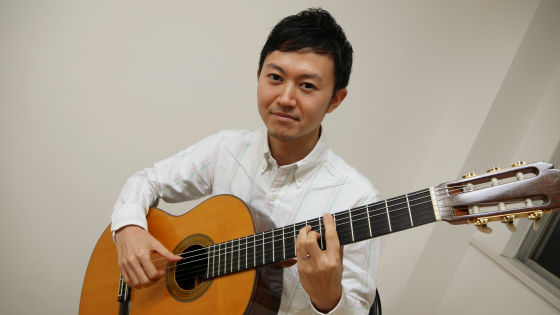 G:
It is a very good story.

Muraharu:
The thing that was played at the salon site became the axis of the crowd funding that was based on the dialogue, and there was also experience that the patron supported, and "As a cloud funding, I got a patron and made a CD "concept quickly came in.

G:
Although it is strange to say that the preparation period to start this crowdfunding is strange, how long did it take to actually start doing something from the stage of idea generation at the very beginning.

Muraharu:
When was it? This timeGREEN FUNDINGI decided to use the place saying, it was September of last year I decided that ... ... I wonder if it was around the summer. But actually it started to move later. It is autumn.

GREEN FUNDING Green Funding
https://greenfunding.jp/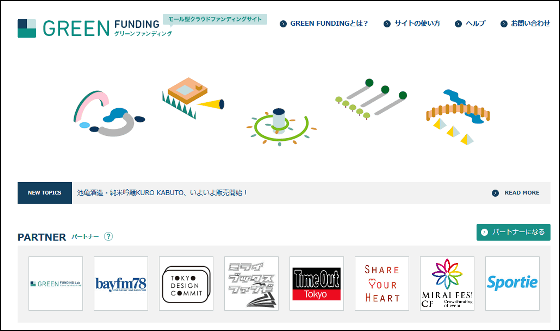 G:
It is a feeling that last autumn is about 3 or 4 months preparing for production.

Muraharu:
Well, it took at least 2 months or so. When I thought about returning, "It is not interesting at all" I thought, how to make it more interactive, it took time to do so.

G:
Regarding the return, I did not come up with an idea, but it was rather difficult.

Muraharu:
Even if you use money to make something, in the old days there was a proposal "I have this idea but do not shape it", and there is something like "Oh, let's give out the money if that is the case" Well, if it was a barter trading world a long time ago, "Is there such a product but you do not exchange?" There is exactly what we do. I have an idea, then I will give out money, so I think that the product I was born is wonderful, it will spread like a ripple ... ... I think that it is a form of selling it, but undetected this ripple predominantly It has become. There is absolutely no interaction. Perhaps this is going to be a great ripple, so if it is launched a product that actually does it ripple, so let's hype it with publicity. But I thought I was doing this core part, I guess it would be naturally possible to use cloud funding.

G:
The ripple of the current ripple is very nice.

Muraharu:
There is origin and there is origin, things like making things and things, and wanting to make it, it is supposed that what you want will be popular in the wind. After all, after all I did crowd funding this time and thought very hard, but when I was making a work with a large grandfather, I was worried about the staff and so on, it is a very narrow view.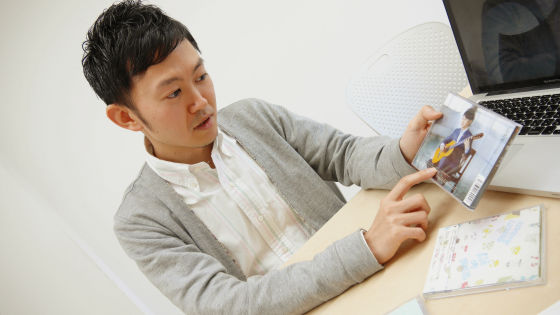 G:
In short it is people who are involved in making CDs.

Muraharu:
Oh yeah, though I was only conscious of that, as a cloud funding I got a message from many people at this stage, so motivation is quite different from the stage I am doing. It does not mean simply to go up, but it makes me feel like I am making my album now as the center. So far I was making it "in the company's position to provide sounds" or not, I was not the subject, but if I make it with cloud funding, I feel a sense of responsibility and a sense of responsibility " Is it possible to have a feeling naturally? Originally I think that's right. Originally I think that I should make it with such feelings, but I can do it in a very natural form.

G:
I feel more comfortable. Also, I listen to the early things, is this project in the form of the first step, is it planned to develop further in the future?

Muraharu:
I agree. I always want to make songs while establishing a close relationship with customers from the first stage, and after all I think that it is not after all that you do not want to underestimate parts of the design, goodness is only good Because I also want to make it work that you can understand.

G:
I see. By the way, are you thinking of something worldwide as doing "SPARKS" next? Try doing a little big cloud funding.

Muraharu:
thinking about. After all it is that there is a thing in Japan that the credit card fee is too high. Kickstarter is 5%, but basically everywhere in Japan's cloud funding platform is 20%, is not it? Moreover, it costs consumption tax there, so it seems that it is about to bring about 30% more. Even though I do not have money and I am funding. So, if around it is improved, cloud funding may spread explosively even in Japan.

G:
In this project, did not you make your own site of crowdfunding on your own?

Muraharu:
To that extent (laugh) If I could do it, I think that I could have bought customers by changing various forms, such as data sale at this time.

G:
Since GIGAZINE has already invested nearly 50 in Kickstarter,One thing you can tell from that experienceI am doing it.

Muraharu:
read! I was reading that article on the perspective of the investor, I thought that it is true that the stretch goal, for example. Nevertheless there are cases that are going well and cases not going well. The difference is that cloud funding itself is interactive, too many one way returns are too much. I happened to have the concept of "dialogue" this time.

Also, it seems you are selling out the by-products of the main product. At first I also thought about whether I would like to attach a bonus track with what I played on a different musical instrument this time, but as a by-product, I did not sell it until now but commercialized it in the form of return Let's sell, I think there are quite a few things like ne.

G:
There is.

Muraharu:
I think that participants think that it can be enjoyed by doing cloud funding but there is not such a thing at all and it is interactive all the time, so in a dialogue with a new return or a customer I thought that I had to think about something like it would be bad. What really fails is really so.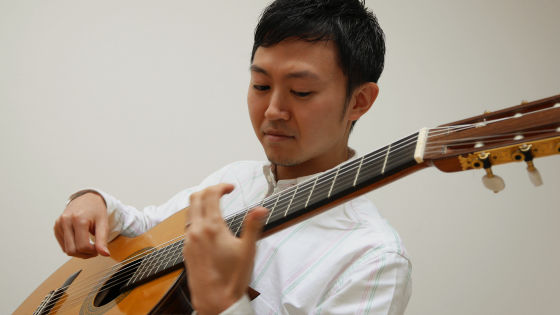 G:
I do not think about the side that pays much money, do you?

Muraharu:
Yup. "Is it really a pleasure getting it?"

G:
There are occasionally tremendous returns around here. If you thought "If people do this at such price, people will be flooded ... ..." If the person himself is saying "Stop! Stop! Sorry! I can not respond to such a lot of people! There is still time until the deadline , I will have my deadline done here! " If it was a wonderful case, there are artists drawing graffiti here and there, "I will go to draw your original graffiti art to your house" for you, and "become anywhere in the world" It is "Ha !?" (laugh)

Muraharu:
It's awful (laugh)

G:
In the case of all over the world, if you bring traveling expenses you do not need to pay the accommodation fee, so truly if you go to see the next day thinking that it will be canceled somewhere, the first recruitment is 100 dollars ( It was about 10,000 yen), but the investment amount was 100 thousand dollars (about 10 million yen), everyone was rushing hard and I thought this was awesome, is not it. Basically there are constraints on drawing, initial or alphabet was less than 8 letters. Draw it on the one that specified it. The biggest one was the wall, the small one was the back of the skateboard? Samples are also presented. If I thought that people were going to be over inflated and impossible, as soon as they got together too many people collapsed.

Everyone has asked a lot of questions, but the comment section of the FAQ is interesting, "My house is in Ukraine, will you come to Ukraine and will you draw on the back of my skateboard?" "I will go! It is written as (laugh)

Muraharu:
Oh. How much is the return amount?

G:
The price is decided according to the area of ​​the thing to draw, the wall is the tallest when you are going to make the biggest thing .... But still about 100 dollars (about 10,000 yen).

Muraharu:
Well!

G:
The shipping (shipping) part is travel expenses, calculate that amount and add it, is not it?

Muraharu:
That person wants to travel simply, does not he? (Laugh)

G:
Perhaps it was a plan to end in about a year, but I had to travel three years or so. On the contrary, the artists are improving, and although it was not actually scheduled, although saying "I will become such an artist anymore", he said that he decided to release his work collection three years later.

Muraharu:
I see.

G:
It is completely reversed. That changed his life. He said "I did not think that it was such a serious thing."

Muraharu:
Regarding music, "I want to listen to this song so I go to concerts" is a very modern new thing, it was not so long ago. I made it one to one, but I think that I will go back there and that the number of smaller concerts will increase in future.

G:
Yes.

Muraharu:
So something like that could be done with cloud funding ... ....

G:
It is possible.

Muraharu:
If you say in the current story, you can do music in style "I am going to play at your house with cloud funding."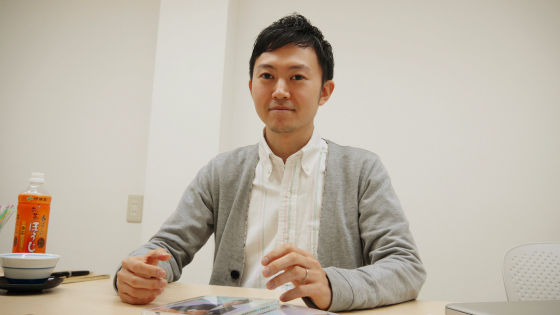 G:
That will definitely make money.

Muraharu:
So, for example, if you collect 30 people a month, you can live on 300,000 yen if you go to "Concert at 10,000 yen".

G:
surely. The thing of the music event system was quite there, and the other thing was that the cloud funding that some singles orchestra was doing was amazing at the return of the highest amount of investment funds, "I went in front of your house I played it "(laugh)

Muraharu:
On the contrary it might be an obstacle (lol)

G:
Mr. Muraji thinks it is understandable in the project, but something with a high price is actually quite satisfactory.

Muraharu:
Yes.

G:
That's right. So, "How much is the investment money that is easy to collect money with cloud funding?According to the analysis result that it is 100,000 yen to 1 million yen high price band, when saying the extreme thing it seems there is a necessity of necessarily preparing one piece of 10 million yen or 20 million yen.

Muraharu:
Wow ....

G:
Half of the projects that have been successful have actually sold only one of them and have actually been on goals. That's why it's ok to have ridiculous content.

There are a lot of people who have money in the world, and in short they are wanting something that is not sold like ordinary supermarkets or home electronics mass merchants in that area, such places, in fact You have it.

Muraharu:
That is exactly the case. One of the things I found out this time is that there are layers that are purely wanting to help. The other one is a bit hard to say, but there are people who really have money and want to spend some money but can not find their attractive use.

G:
Looking at it, there are some people who feel really close to investment rather than financially investing, he says that he can not find an investment destination.

Muraharu:
so. Even I was a pop singer who I looked at this time. People say that if you give me 100,000 yen you will make a song for you.

G:
That's amazing!

Muraharu:
Moreover, I will play it at the concert. So, I will hand it in the dressing room. That is 100,000 yen.

G:
It will be out!

Muraharu:
So what we can say in common is whether it is a maker or a sought-after person ... ... Cloud Funding does not have any barrier between demand and supply. I do not have a record company nor a promoter. That's why interactivity is becoming more important, and although it's cloud funding that can do that, I do not succeed, for example, if the return is something unilateral, for example if you name your name in a movie That's right.

Also, when I started cloud funding, when I went to ask the lecture, I felt that something had come to the origin. I thought that things like making things or hitting the origin of something.

G:
Certainly, there is a person who says, "Indeed, these people were in the world!" For example, people who are in places like town factories in the neighborhood do not see very much in Japanese cloud funding, but overseas it is a design system, which is quite numerous.

Muraharu:
Yes.

G:
In short, although we regularly make something of subcontracting, we are recruiting funds for full metals such as "Whoever buys something even if we sell this," made by hand-playing. Even if it says full metal, you can choose the material, brass, brass, silver, gold, titanium, carbon fiber or some other material ... ... If you make a pen, for example. It is commercially available because it can not make core insideHightech CPlease put in, there are quite a lot of such things.

Muraharu:
really.

G:
Also, there are parts making subcontracts for submission of movies. For example,dark KnightI made it that Batman shot and threw "or (laugh) After that"Lord of the RingI got that sword I've got "or such a person is in the United States and that person has a channel on how to make it to YouTube, right? Because that person is irregular if it is only that person, I normally eat rice with various iron works and arts. So, although it is enough for living oneself, that person wanted to prepare facilities to do a little more, so that person gave it to Kickstarter, "I make such technology possible I am surprised that machines can be obtained if there is enough money! "

Muraharu:
I see, that is amazingly interesting.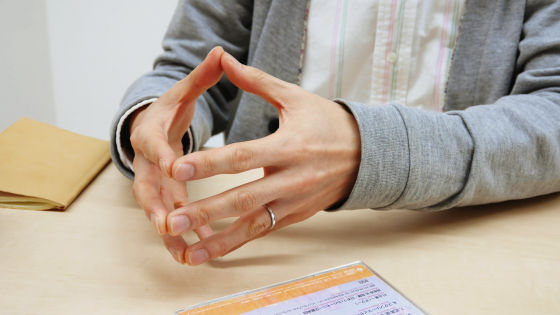 G:
As we gathered a lot more money, this time we decided to buy the machine we rented for the project "buy!" "Thanks to everyone, this will expand the range that can be made again!"

Muraharu:
But really, its way of spreading is very sound, right?

G:
Very well done. When you see it, there are many such cases.

Muraharu:
It is not amazing not to get anything in between, it should be like it probably from the beginning, is not it a very natural flow?

I thought that I was designing freedom for the purpose I did Crowdfunding, and also promotion. I think that this is the only one, but because cloud funding and making CDs themselves are still few. After all the connection with the customer. It is said that this kind of thing simply made such a work, and that only the customer bought it, the fans will remain due to a strong link.

G:
Either for cloud funding or social networking activities, there are things that involve various people and "excitement", there are patterns that succeed and patterns that fail.

Muraharu:
I agree.

G:
Indie CD music shopCD BabyFounder Derek Shives is a very simple person like "I dislike authority" "I like music", but I believe the possibilities of the Internet to the utmost. He did with TED in a 3-minute presentation saying "There is only this I saw the difference between a successful pattern and a failing pattern of" exciting ". "How to bring about social movementsIt is a lecture. This is amazing, it's easy to understand, and it's probably true.

Muraharu:
I wonder what it is.

G:
In short, the important thing is not a leader, it is a follower. It is also the first and first follower. When people are told that "people who supported the very first are important", they are all "Oh I see that". However, I gave a lecture to understand that I really do not know how important it is.

Muraharu:
I want to see it.

Derek Shives "How to Make a Social Movement" | Video on TED.com


G:
Please take a look. "Naruo!" And, as it was in fact it was, I think that is really true.

What is great, I practiced how important the first follower is to himself in a very short time. What is important is the person who follows first, and the next person. To put it more, the importance will rise gradually with the next person following you, who follows you, as the next person. And one point,Tipping pointI showed the most visual that I will spread afterwards from there after crossing over. I think he is a brave man.

Although the talk shifted, I have to tell it in some interview, is there anything else you have to tell me?

Muraharu:
Well, why did you choose GREEN FUNDING? It is not that much of a problem, but nowREADYFOR? (Lady Four)And,CAMPFIRE (campfire)Or, is there a considerable increase in the platform of cloud funding?

G:
Yes.

Muraharu:
Looking at various services, there are a lot of numbers, but something like this ... ... There are few things coming with my pins, and afterwards carefully selected, but it is only donation. It seems like let's clean the sea (lol)

G:
I see. (Laugh)

Muraharu:
There are many other things left to charity instead of donations, for example. Among them, I actually went to see the president of GREEN FUNDING. Then, I was about the same age 30 as myself, my thoughts about his service were very good and there were many sympathies. So I thought of using GREEN FUNDING. It is carefully selected in practice, and where I am tied up with funding in a tie-up with magazines and movie companies, I do not feel the possibility of the future the most. I chose it.

G:
Listening to the present story, it is quite interesting to choose a platform for cloud funding.

Muraharu:
But in that sense as well, Japan is still small. I'm sure if overseas services like GREEN FUNDING have been running over a long period of time.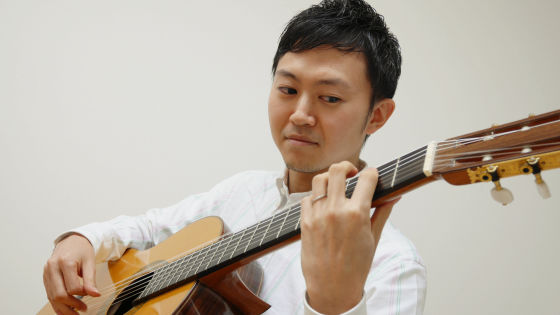 G:
I see.

G:
As a question, it is all with this, but if you say something like closing at the end (lol)

Muraharu:
Well, yes, I also spoke a lot, so ... is not it?

G:
Okay, thank you for a long time.