Google will affect IE 9's support discontinuation, Gmail, Google Calendar, Google Drive, etc.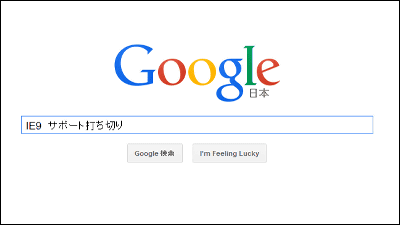 In addition to Windows 8.1, the latest version 11 of the web browser "Internet Explorer (IE)" has also been released. Along with this, Google decided to terminate support of IE 9 in Gmail and others.

Google Drops Support for IE 9
http://googlesystem.blogspot.jp/2013/11/google-drops-support-for-ie9.html

Google will distribute services such as Gmail and Google Apps to our own browser "Google Chrome"We will continue to support all versions, but in the case of other web browsers, we adopt the policy to support up to the latest version and the previous version as major version, and for versions two or more generations ago It is supposed to be out of support.

Google Apps includes "Gmail", "Google Talk / Hangouts", "Google Calendar", "Google Site", "Google Drive", and support will be aborted with a wide range of services.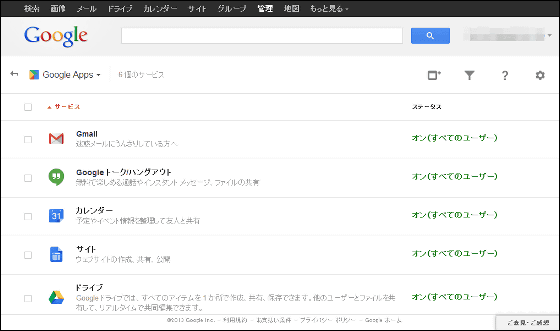 In the case of IE, the latest version of IE 11 appeared as Windows 8.1 was released. Along with this, IE9 two generations ago will be out of support of Google. However, this correspondence seems to be said to be a slightly tough response for IE.

Google Chrome and Firefox have the automatic update function as the standard function of the browser, and when the latest version is released, the browser user can be notified, or it can be automatically updated without noticing. For this reason, users who turn on the automatic update feature for Firefox users do not need to pay special attention to Google's support.

However, IE does not have an automatic update function in the browser, and it is currently the case that it relies on automatic updating accompanying the OS update by Windows, and furthermore thisThe update itself is also updated depending on the type of OS IE version is differentAn imperfect thing. For example, in Windows Vista (SP 2) / 7, automatic updating by OS remains only up to IE 9, and updating to the latest IE after that requires browser user action. Therefore, if you are not dissatisfied with the current browser in particular, you may have to keep using the old version of IE endlessly,Some users still love IE 6There are problems such as.

Furthermore, the latest version of IE 11 is compatible only with Windows 8 and 8.1 except for some developer preview version, and Windows 7,Windows XP boasts continued strong popularitySince it can not be used at this time, it is a state with very few users. For this reason, effectively IE 10 only supports Google's support response in IE.

The share of IE 10 is only 12.42% as of October 2013. The IE 9 is 5.88%, the IE 8 is 9.45%.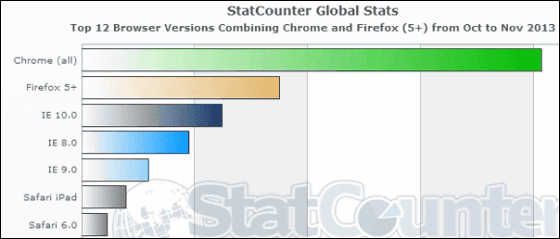 Being aborted from Google will affect the use of Google in a wide range of services such as Gmail and Google Apps, so IE users, as well as other browsers other than Google Chrome If you do, it seems necessary to be careful as to whether there is always the latest version of the release or the version being used is supported.