A seasonal eggplant has eaten a Trotoro Matsuya "Pork and eggplant pepper miso stir-fried set meal"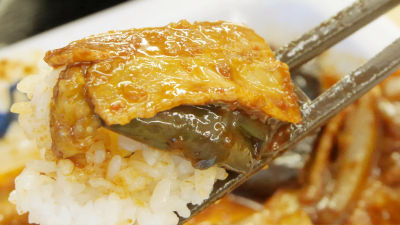 Matsuya started from September 26 (Thursday) to match the season of eggplant "Fried pork and eggplant hot miso set mealWe will release. Every year in the classic menu of this season, it has been on sale following the usual year, so I wanted to eat rice of a little Gatsuri type so I went to eat Matsuya immediately.

Pork and eggplant's spicy miso stir-fry set menu release! | Matsuya Foods
http://www.matsuyafoods.co.jp/2013/09/19/2364/

Arrived in Matsuya.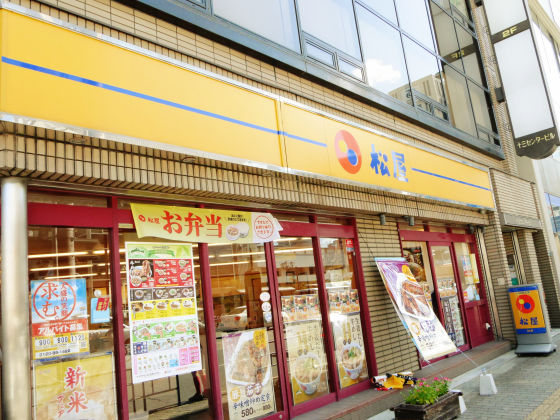 Appeal new products even at stores. I will enter the store.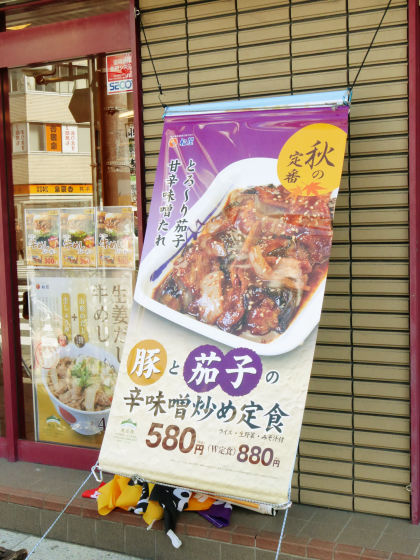 Choose a menu with a ticket machine.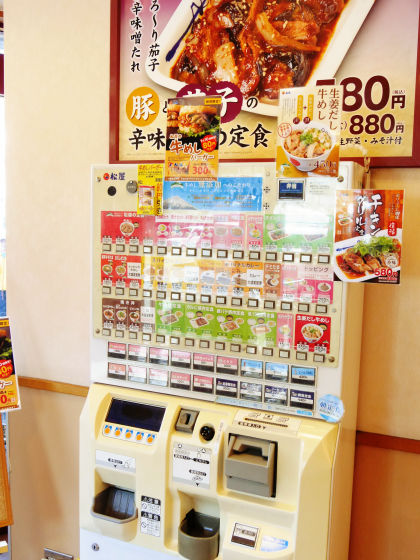 Fried pork and eggplant hot miso sauce set meal (580 yen including tax) and found it immediately. W set meal price is 880 yen including tax.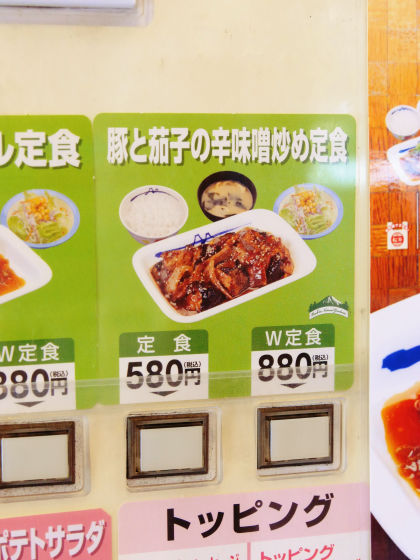 New products were stuck in the store as well.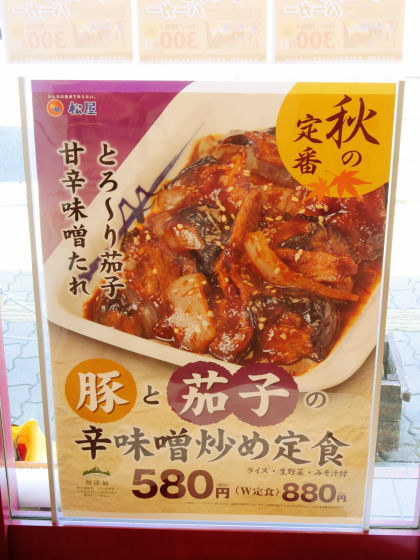 Wait for about 5 minutes and a set meal of pork and eggplant is spicy miso to arrive.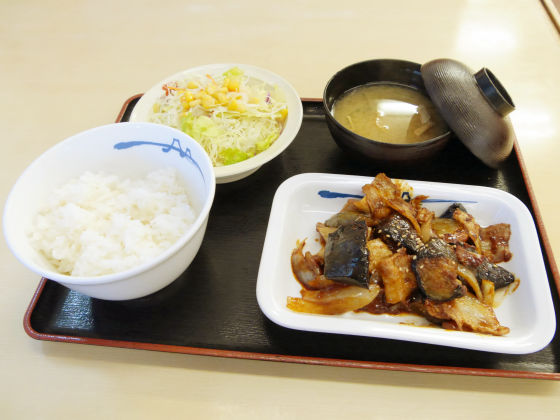 Stir-fried sweet potato with eggplant and pig is like this. The color is not reddish, it is totally different from Mabo eggplant.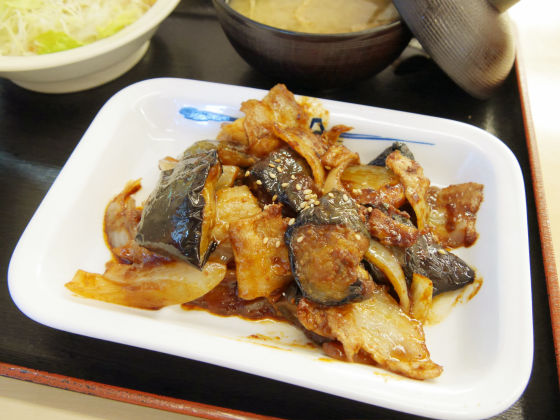 There is not much redness in the color of sauce, brown color of miso.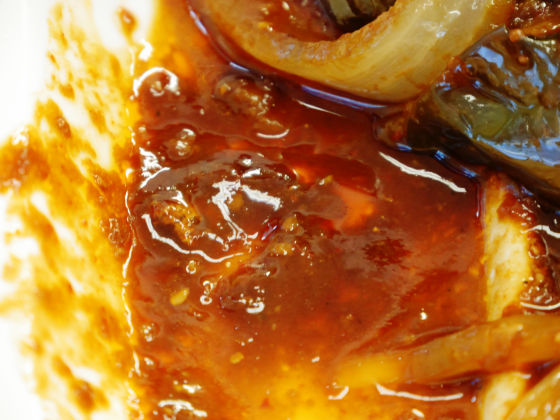 eggplant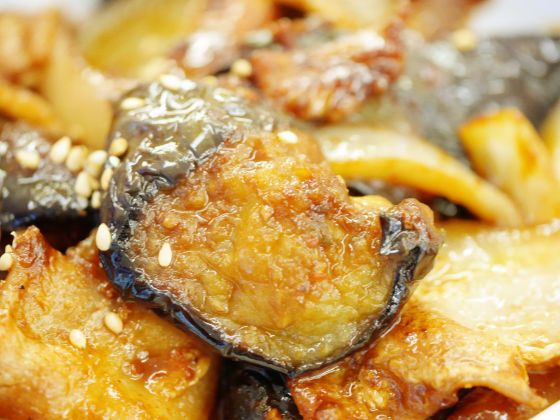 Baked miso looks delicious pork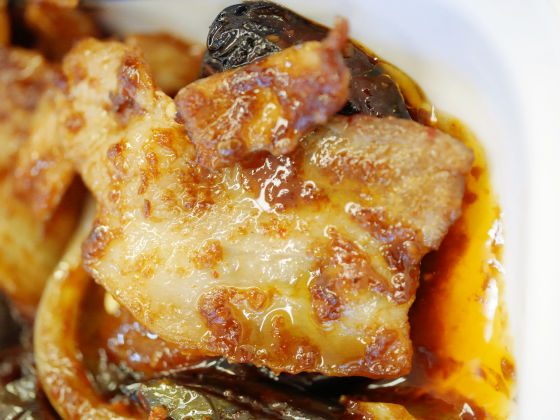 Onion



Sesame seeds are also spreading and appetizing. First of all I try to eat it from eggplant.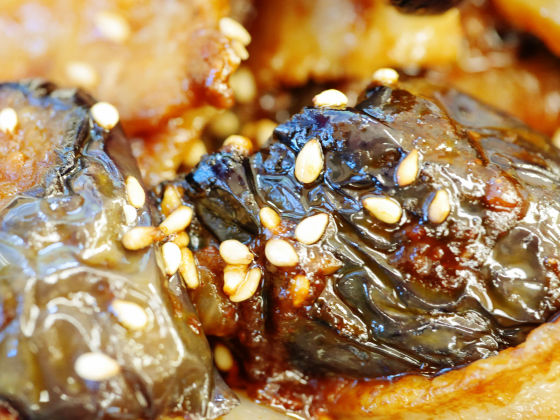 The sweetness sucking oil and the softness of eggplant like melting is quite nice. Spicy of chili is accented with miso taste slightly sweetly seasoned, and the taste of chopsticks progresses steadily. For sprinkling goods called spicy miso, the spicyness is weak and sweetness stands out if anything. I will eat it with pigs and rice.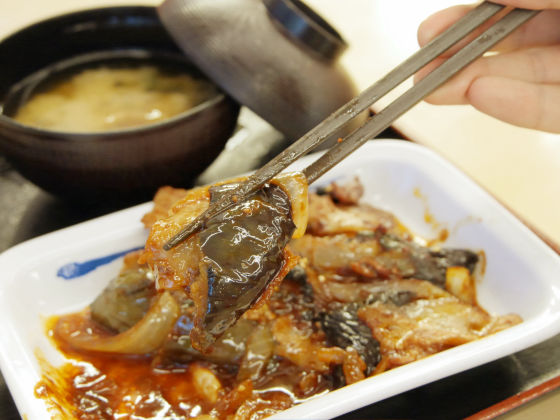 Of course, compatibility of eggplant and pig is outstanding. The taste of a little scorched miso arouses appetite. The menu of the set menu meets the taste is dense, there are many styles like crowing the rice, but the taste is not too strong, the taste of eggplant is well utilized and good.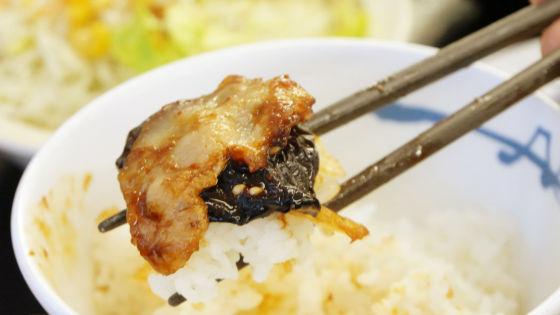 The onion is never crushed by the taste of sauce, you can feel the original sweetness of the material.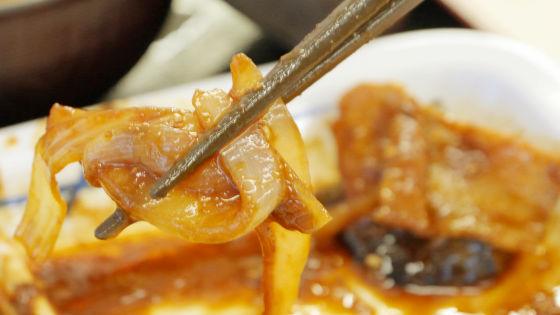 Vegetable salad comes with a set, but not only to eat with dressing ......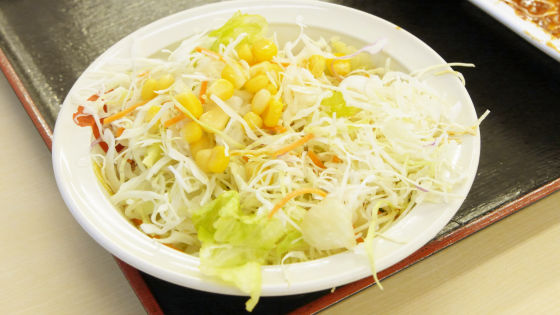 Ali to eat pork and eggplant with spicy miso sauce taste.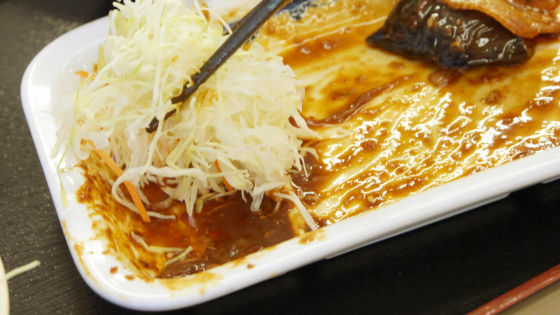 Miso soup that comes with the set meal is also a nice place to eat rice.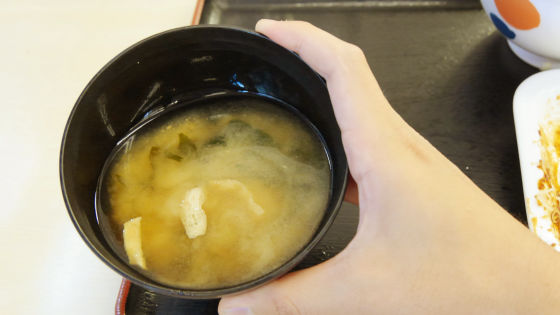 Complete food. The taste was never too strong, and it became a menu where the taste of the material was utilized. Stir-fried sweet potatoes of eggplants and pigs are sold for a limited time. When making it at home, it is difficult to put out the feeling of eggplant kutsu, so I recommend you to eat at a specialty shop.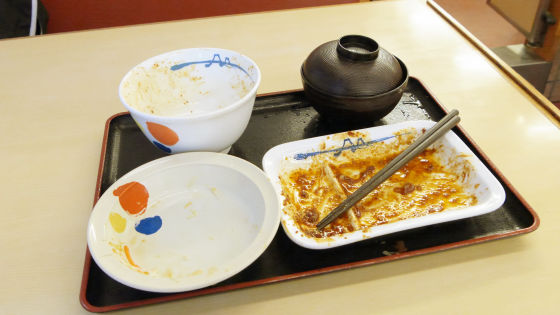 In Matsuya, from September 26 (Thursday) until October 3 (Thursday)Baiyaku FairThe person who ordered the set meal menu can increase free of charge to large sheng / special bills. As Matsuya's set meal has many seasonings of Gatsuri style, on this occasion it may be good to increase your meal and have your meal on your set menu.