Matsuya "Taccarb breeze chicken's sweet miso stir-fried set meal" is a stamina menu in the summer where rice cools up


Matsuya who also puts emphasis on not only the beef bowl menu but also the set menu is got an idea from Korean cuisine Takkarubi from June 19 (Thursday)Stir-fried set of fried chicken with sweet potato chickenWe released the.TakkarubiAlthough it is an image that is placed in Korean restaurant etc., I went to Matsuya to eat after I had not ever eaten.

Taccarb breeze chicken stir-fried sweet miso set newly released! | Matsuya Foods
http://www.matsuyafoods.co.jp/2014/06/12/2577/

Arrived in Matsuya.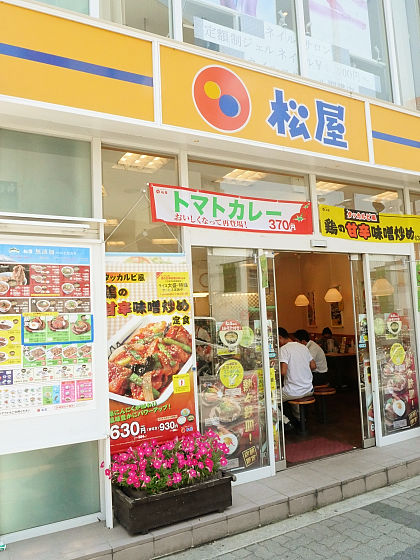 Appeal new products even at stores.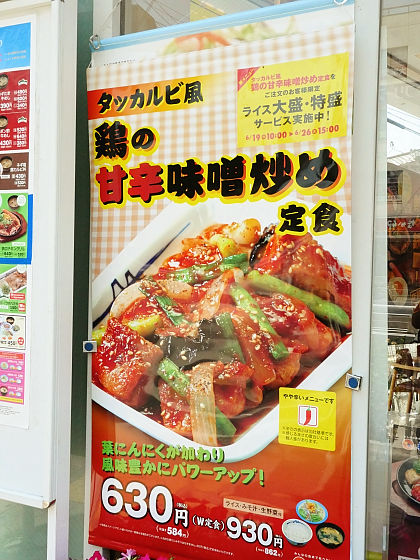 It is said that it is "a bit hard menu" with a red pepper mark.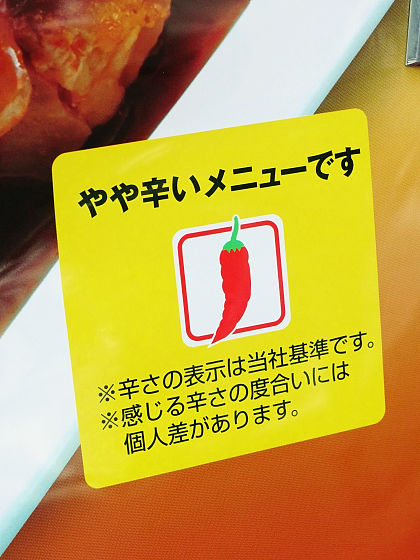 I entered the shop and looked at the ticket machine ... ...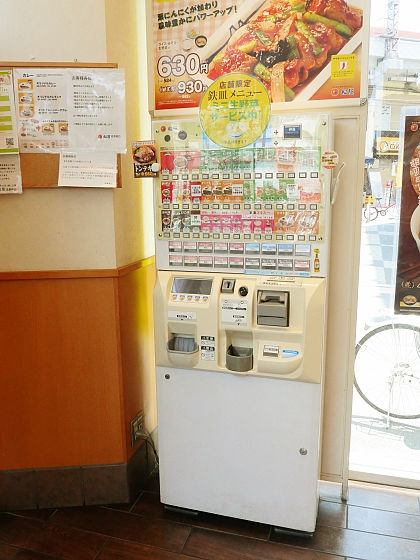 "Discover Takkaribi style chicken's fried sweet miso miso set menu (630 yen including tax)". I will order it at once.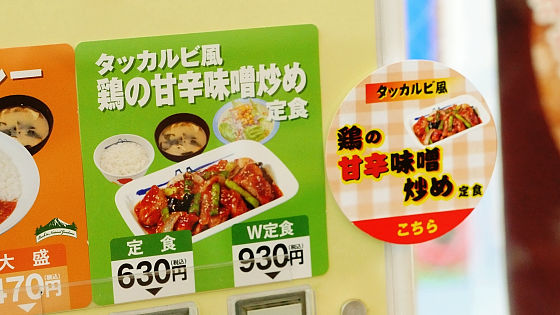 Sitting in the seat and waiting for the menu arrived at less than 5 minutes. It was pretty quick to provide, even though it was daytime, so it may be putting out what it is made of.



The menu is raw vegetables



Matsuya Classic Miso soup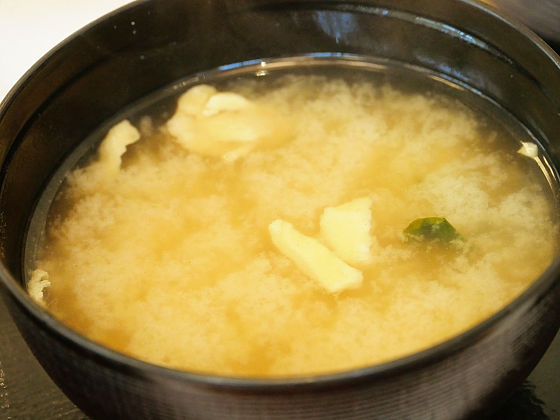 The rice appeared to be slightly smaller than the beef cattle.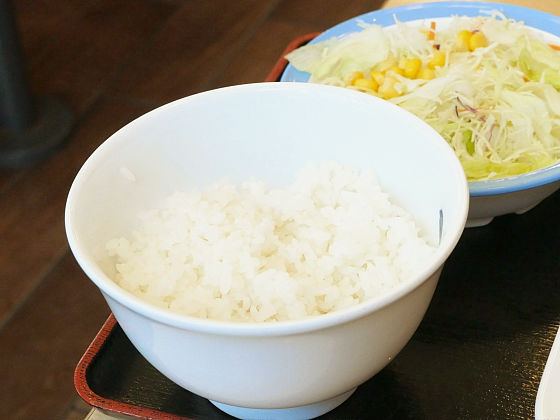 Stir-fried sweet miso miso of Taccarb breeze chicken is a dish of chicken and vegetables with sautéed miso sauce based on pepper.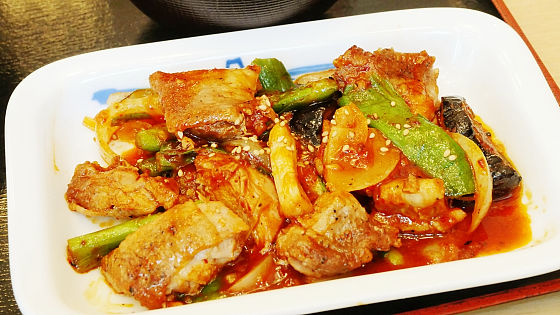 Skinned chicken thigh slightly burnt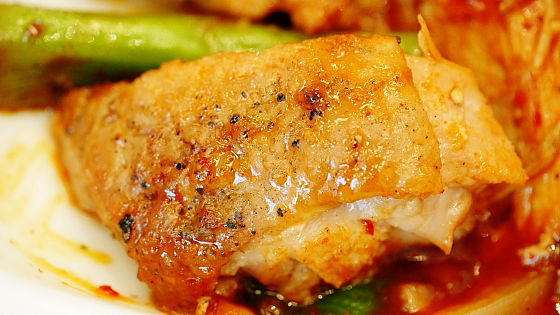 Leaves of garlic, onion, fried eggplant are fried in sauce.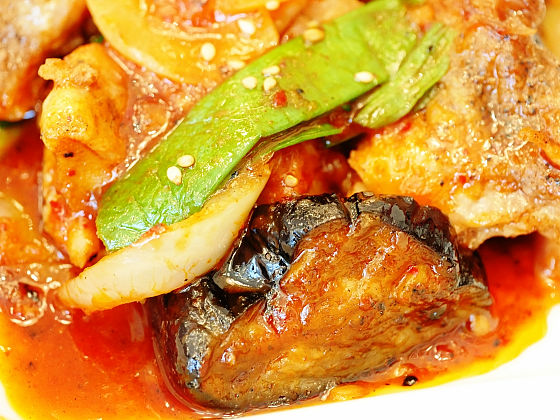 Sesame was also sprinkled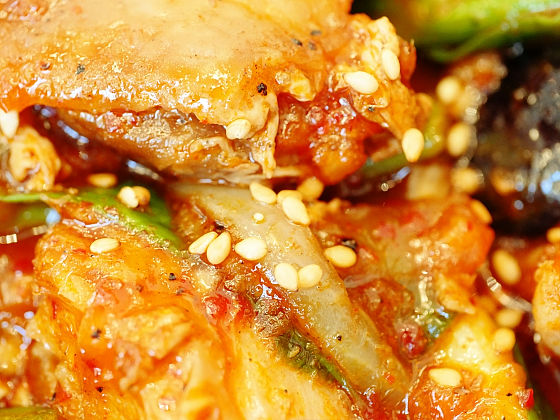 Sauce is pretty red.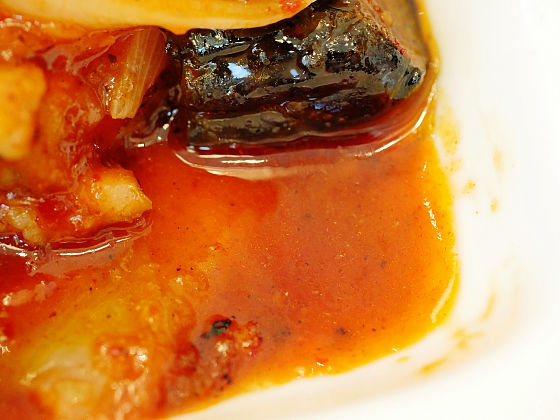 The thigh meat is scorched with scorching, sweet sauce and chicken taste match well. The chicken was juicy to a certain extent and there was a response to eat. Sauce is pretty red so it looks spicy, but it does not mean "I feel intense hotness at the moment I put it in my mouth", it spreads gently and spicy. It is not "hot spicy", but it seems to be said to be slightly spicy seasoning.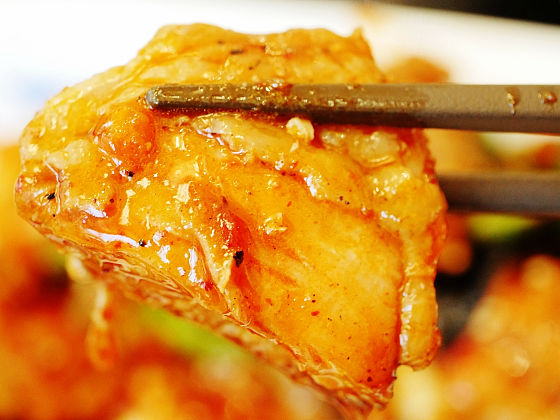 Leaf garlic has a sweet taste, and the texture made with shakijaki is good. Compatibility with sauce is also outstanding.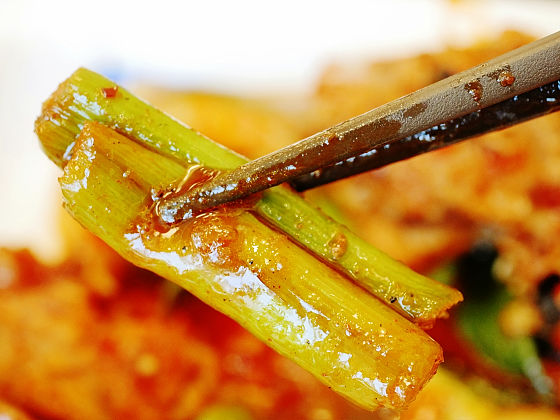 Fried eggplants are smoking firmly and you can enjoy a melting texture. It is a different seasoning from Muko eggplant etc, but the taste of eggplant is living.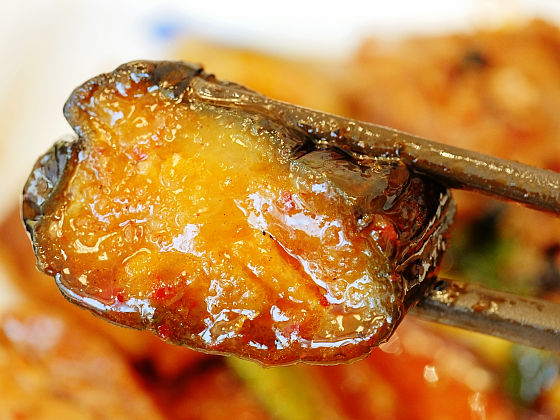 As expected there is a set menu only, it goes well with rice. Side dishes may have a rich taste, but it is a pleasant thing that it is not so thick.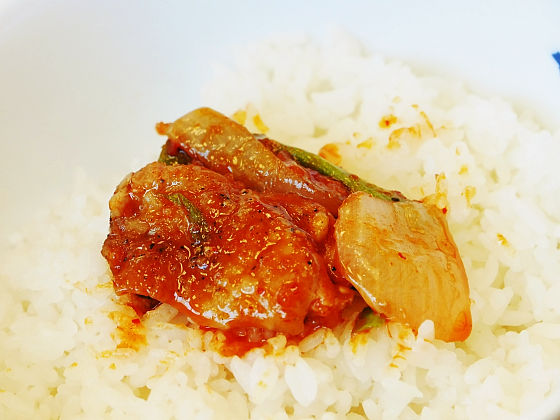 If you get tired of the taste of the set meal a little, raw vegetables ... ...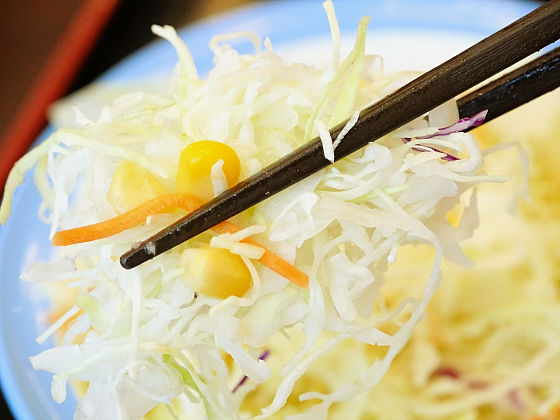 It is good to have miso soup and refresh your mouth and eat it.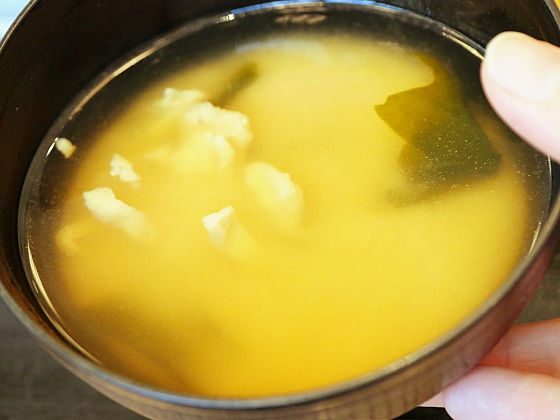 In addition, the delicious meal of Taccarb breeze chicken sweet and spicy miso is free until the 15th of June 26th (Thursday). It's a sticky stick, so it was a perfect menu for the summer.