Authentic green curry of rich coconut milk and thick cut juicy chicken "Green curry of chicken and eggplant" appeared from Matsuya so I tried it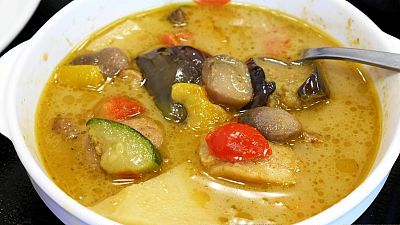 Matsuya's first green curry "Chicken and eggplant's green curry"Has appeared in Matsuya from Tuesday, May 24, 2016. Full curry green curry with rich coconut milk and thick cut chicken, bamboo shoots, eggs and vegetables entered, it was perfect for this season when it got hot, so I actually ate it.

Green curry newly released with chicken and eggplant! | Matsuya Foods
http://www.matsuyafoods.co.jp/2016/05/18/3260/

Arrived in Matsuya.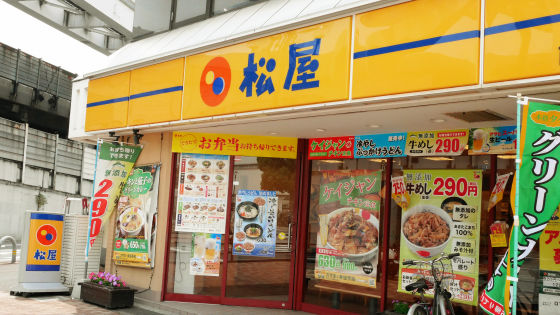 The sale of green curry was from 10 o'clock on the 24 th, and when we arrived at 10 o'clock, the photo was already listed in the shop. Three illustrations of red pepper are drawn and you can see that it is a pretty painful menu.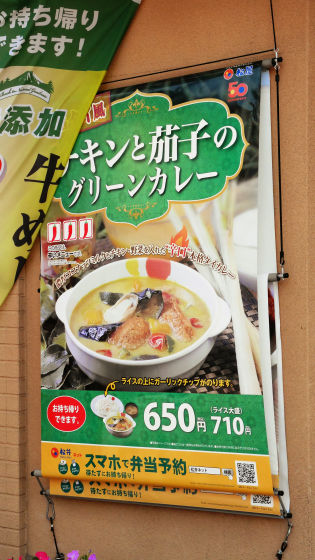 I purchased a ticket ... ....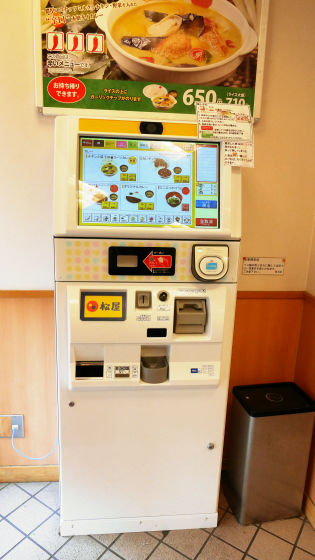 After a while the green curry of chicken and eggplant arrived. The diameter of the dish of the green curry was about the same as iPhone 5.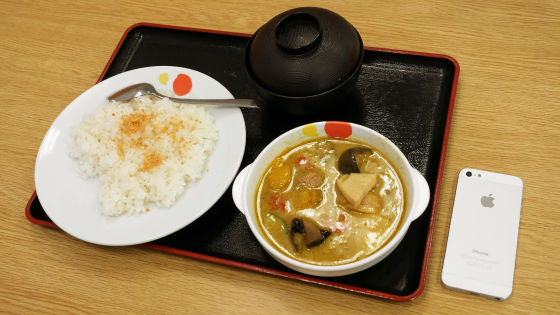 Green curry is like this.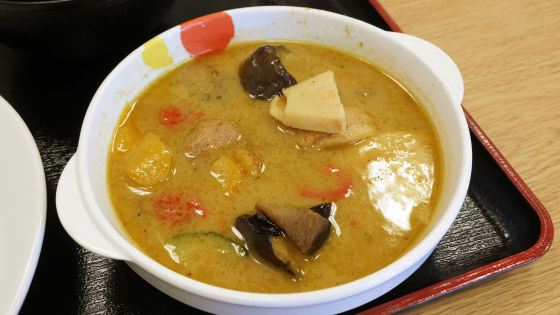 Rice is on sale ......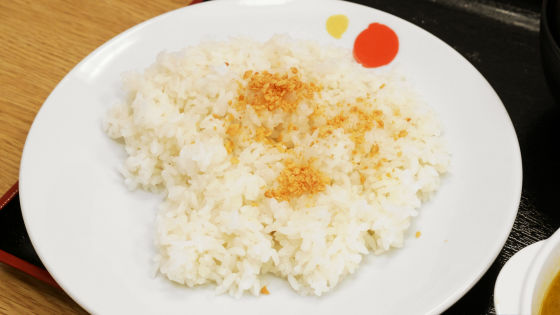 A garlic chip is on top.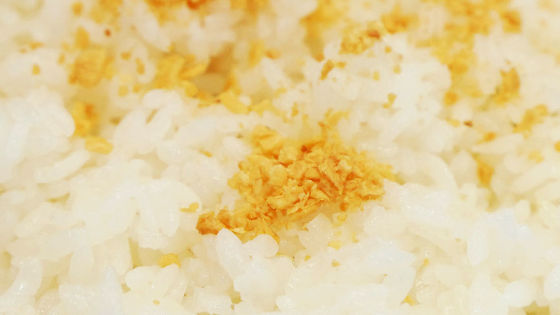 Of course as usual, miso soup is also a set.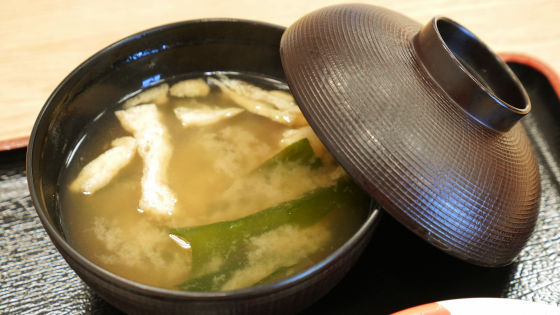 When I tried exploring the ingredients of green curry with spoon, it included eggplant · chicken · paprika · burdock · bamboo shoot · zucchini etc.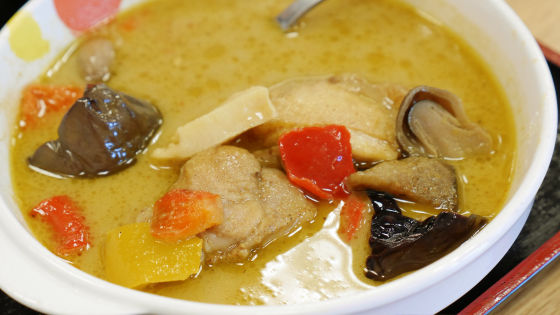 First of all, I drank only the soup, I feel a bitter spicy like chasing the flavor of rich coconut milk, Nampura, lemon grass. If it is only a bite, it is not exciting to that extent, but it is hot enough to sweat under your nose when you bring it to your mouth many times. However, it is not only painful but also a delicious spicy so it stimulates the appetite of the spice and brings it to the mouth more and more.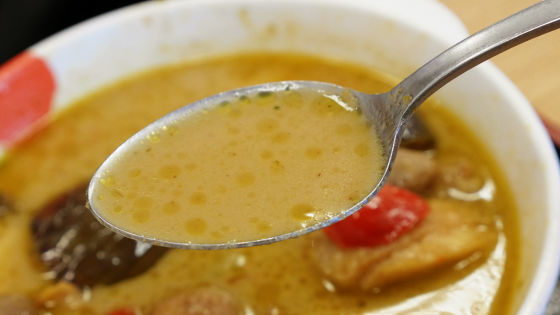 Chicken meat is very large, it is very juicy, chewing, it contains 2 pieces that were chopped in large.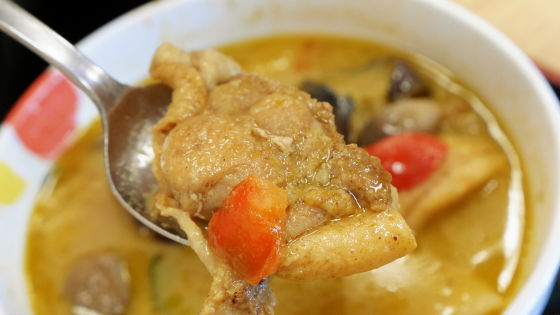 Between meals ......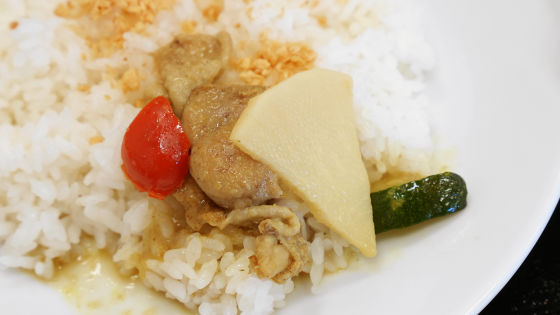 When eaten with bamboo, the meat's umami spreads through the mouth.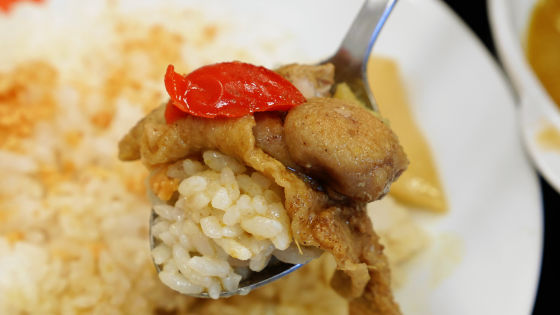 It is a pleasant place not to skip green curry iron plates such as eggplant · fukuyake · bamboo shoots.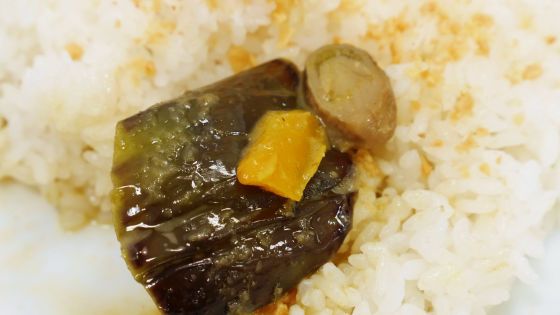 The garlic chip on top of the rice was also doing a nice work, it was a fragrance to fight off his appetite.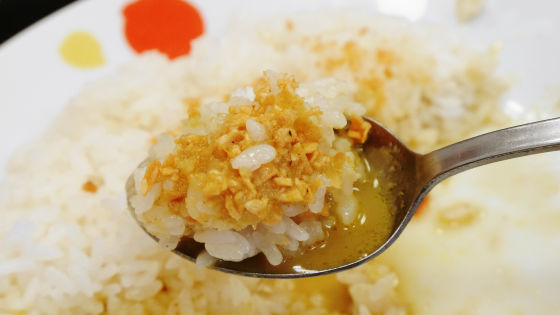 The miso soup which I did not know the timing to eat so much was drunk after dinner, so the tongue which was tasted by the spicyness of the green curry was burned out with heat, so it seems to be good to drink a little after leaving time.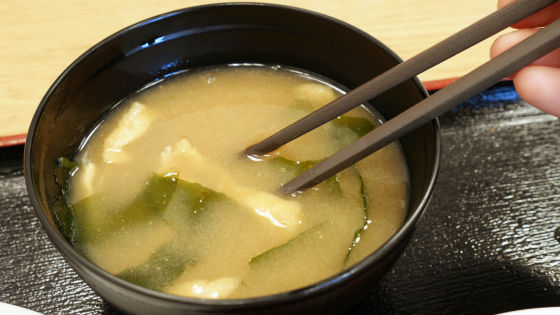 In addition, the price is 6 thousand yen including tax, rice speror is 710 yen including tax, rice sperm is free until May 30.